What is Advocacy Software?
Advocacy software for nonprofit organizations assists charitable organizations, political campaigns, and activist groups to perform outreach virtually. These online platforms provide the tools for creating petitions, managing fundraisers, and measuring engagement effectiveness.
Digital advocacy has become a huge part of awareness campaigns and charitable movements. With software, a large portion of outreach can be performed entirely online, increasing potential participation and donation amounts. Nonprofit organizations can better mobilize their supporters by keeping everyone in the loop through automated communication, ensuring causes remain relevant when deadlines pass or fundraising goals are met.
Advocacy Software's Key Features
Communication tools: Use email marketing, text messages, or traditional direct mail to perform nonprofit outreach.
Automated alerts and notifications: Send out timed reminders whenever fundraising goals are short, events are upcoming, or volunteers are needed; set specific parameters for when and how digital communication is shared
Customer relationship management (CRM): Keep records on "customers", whether they are volunteers, supporters, or financial contributors, for future outreach efforts; organize contact information based on demographic segments for easier use
Fundraising: Raise funds and keep track of inbound donations; facilitate positive connections with donors in order to maximize money raised; embed donation buttons on web platforms to increase online donations through peer fundraising or crowdsourcing
Campaign management: Target digital marketing plans towards the most likely supporters; customize campaigns based on the end goal (donations, volunteers, awareness, etc)
Campaign reporting: Put together custom reports to account for donations, grants, pledges and other sources of funding including data-driven analysis to measure campaign success
Petition management: Generate and edit petitions from a custom template; use automation to collect and validate digital e-signatures from supporters
Donor management: Track donations or monetary pledges made towards fundraising campaigns and process recurring donations with ACH or credit card payments; keep records on past donors to improve retention rates
Event planning: Organize and host in-person charitable events, such as silent auctions, guest speakers, voter drives, or awareness campaigns
Engagement reporting: Measure online engagement metrics created by posts, emails, texts, and other virtual outreach efforts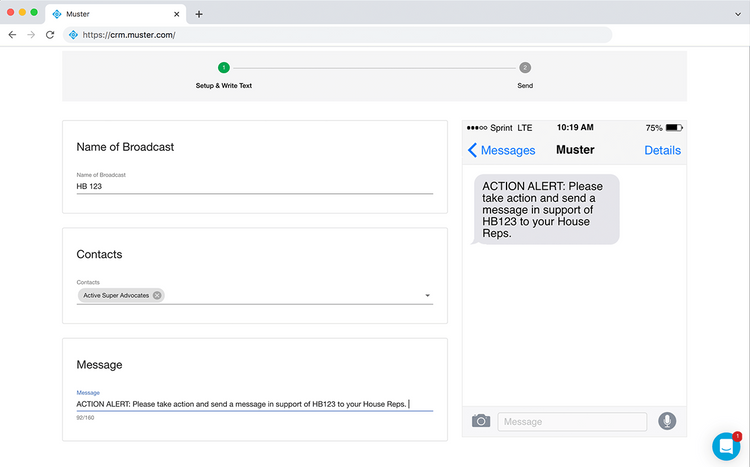 Best Advocacy Software Benefits
There are many useful advantages to implementing an advocacy software at your organization. Consider the following benefits:
Mobilize Volunteers and Supporters Anywhere
Even small issues can have supporters far and wide. Through advocacy software, you can reach potential volunteers and supporters wherever they are. By increasing local, nationwide, and international support through advocacy software, you can spread your message around the world with just a click.
All-in-one software includes the advocacy tools necessary for every step of your nonprofit work, including regular communication with your supporters. Automated communication sends instant notifications to potential volunteers whenever new events are in their area. Email and text alerts can inform former donors of new fundraising opportunities.
Organic Growth for Grassroots Campaigns
Advocacy campaigns often begin small and require word of mouth in order to grow. In the past, grassroots advocacy depended entirely on in-person communication, ranging from door-to-door campaigning to phone calls to letter writing campaigns. Now, causes can go viral in an instant with the right social media techniques. While this can lead to an increase in donations and awareness, the right advocacy tools are necessary to truly capitalize on viral success.
Advocacy software with nonprofit CRM tools can provide growth management solutions for grassroots organizations. Basic communication with initial supporters can be managed through email and text messaging, while social media posts can help your organization reach new eyes and ears.
Raise Funds Instantly
Raising donations used to take a lot of time, as volunteers or nonprofit employees had to organize ways to physically reach out to potential donors. Fortunately, online fundraising campaigns can reach a wide range of potential donors in minutes. New advocacy technology helps nonprofits:
Reach new donors in new places
Share advocacy stories more easily
Make continual giving easier for top contributors
Maintain more frequent and relevant communication
For instance, fundraising emails can include direct links to donation sites, allowing for real-time, secure fund transfers from donors. These virtual campaigns can be organized and rolled out faster than ever, particularly useful for collecting emergency funds after disasters.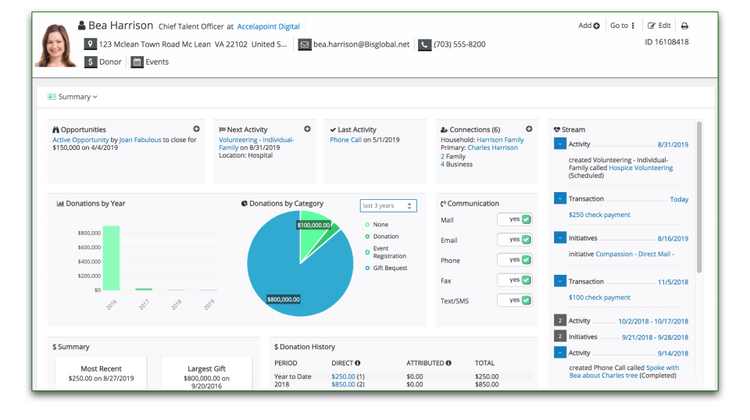 Keep Causes Relevant
What happens when a fundraising event ends? Or a petition gets enough signatures to be submitted to legislators? For some supporters, meeting goals means the job is done. Yet advocacy groups know there's far more to their work than getting a set number of donations or signatories.
Through an online advocacy platform, there are ways nonprofit organizations can continually keep causes relevant to their supporters. Automated action alerts can inform volunteers when additional services are needed. Newsletters and social sharing can provide progress reports to donors. And testimonials from those benefiting from the cause can help inspire new action.
Reporting and analytics tools allow decision-makers at nonprofits to improve their outreach methods by finding commonalities amongst donors, volunteers, and causes. For instance, quarterly reports may reveal people are more likely to donate money and time around major holidays. Nonprofits can use this information to start new initiatives around these dates for more successful outreach.
Remain Compliant with Nonprofit Regulations
Nonprofit advocacy which overlaps with government relations, such as voter registration, may need to keep detailed records in the event of an audit. For instance, some NPOs must prove they are nonpartisan in order to receive government funding. Others may have to answer to a board of directors. The exact requirements can vary depending on which state your organization operates in and what levels of government you interact with on a regular basis. With software, you can draft petition templates which use pre-approved, nonpartisan language to repeatedly use for all your advocacy efforts. Additionally, user-friendly advocacy software solutions can track donations, volunteers, and more, perfect for creating internal audit records.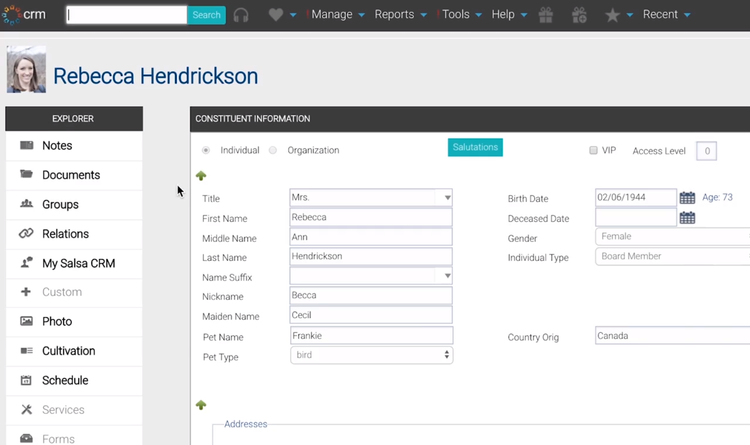 Advocacy Software Pricing
Many charitable organizations prefer to use free advocacy software in order to reduce operating costs as much as possible. Fortunately, there are a variety of pricing options available to help nonprofits manage their budgets while streamlining operations. In some cases, the total cost will depend on how many users or administrators use the software. Others might charge based on how many volunteers or donations are processed. Finally, some charge based on the functionality or management tools you need.
SaaS subscriptions are available for as low as $9 per month while others are $200 per user per month. Other SaaS plans charge annually at a lower monthly rate in order to offer discounts to nonprofit organizations which can budget to pay upfront after fundraising.
Additionally, there are free options available. Some of the free products are exclusive to small advocacy groups which are just starting out while others are available to all nonprofits. However, these free solutions may offer extra integrations which incur actual costs.