Accounting forms the basis of all business. Knowing how to interpret financial data can calculate costs can be the difference between success and failure. Some industries, such as engineering, prefer specialized accounting systems in order to operate at optimal capacity.
What is Accounting Software for Engineers?
Engineering accounting software automates basic financial practices such as analysis, cost management, and payroll balancing. In addition to these core functions, engineering firms have several unique accounting priorities compared to other industries:
Manage project schedules and budgets
Time and expense tracking
Customer and client invoicing
By using accounting software with this type of functionality, engineers can better prepare their financials for upcoming projects. Along with engineers, these industry-specific accounting solutions can be used by contractors, subcontractors, and architects.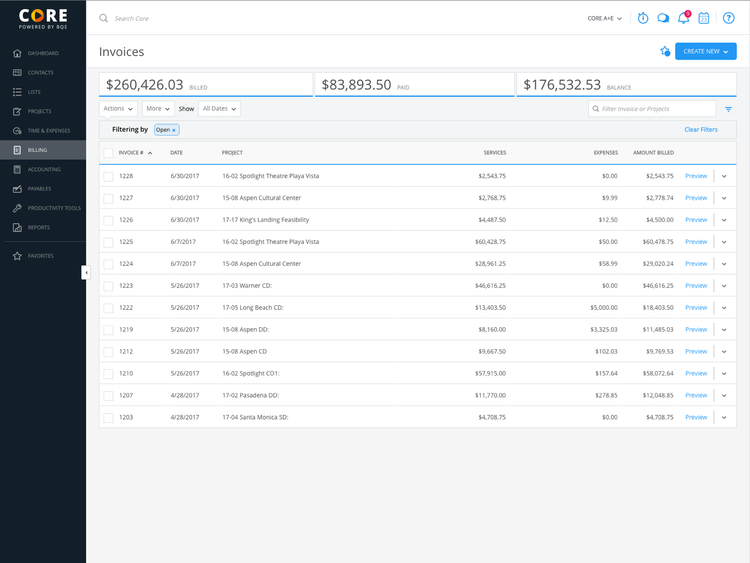 Features of Engineering Accounting Software
Core accounting: Cover all basic accounting functions like revenue and expense tracking; specific modules include accounts payable (AP), accounts receivable (AR), and a general ledger
Payroll management: Automate all aspects of employee compensation, such as wage calculation, annual tax reports, and direct deposit or check printing
Budgeting and forecasting: Coordinate financial planning activities for upcoming projects, then track and report on actual financial progress
Project cost management (PCM): Estimate the cost of a project based on variables like time, labor, and expenses before work begins
Billing and invoicing: Calculate, create, send, and manage outbound invoices to clients for services and products; set up one-time or recurring billing with automated payment reminders
Inventory management: Track on-hand inventory as current assets on the balance sheet then automate purchase orders to replenish low stocks; also measure equipment use over time as well
Purchase orders: Create financial documentation for vendors when buying supplies or services based on product type, quantity, and pricing
Financial reporting: Generate automated reports on various company financials, such as budget or payroll, creates financial reports for your business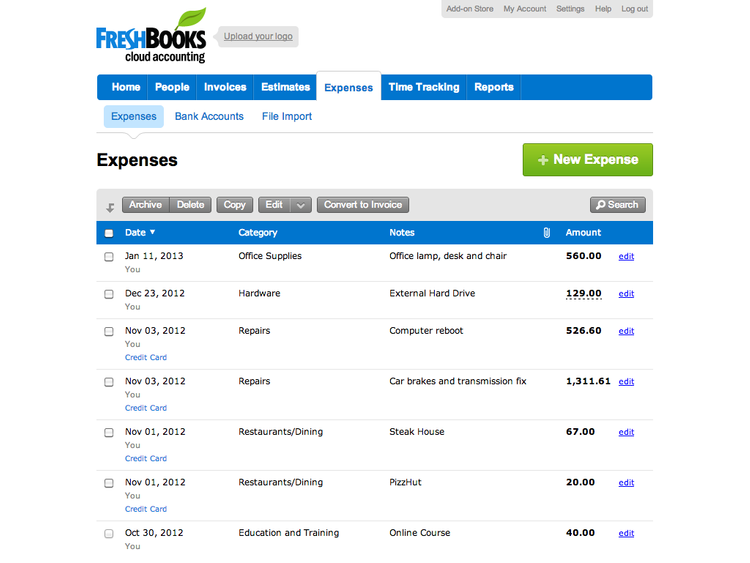 Best Accounting Software for Engineers Benefits
There are many benefits to using accounting software specifically for engineering firms:
Balance Project Schedules and Budgets
Engineering projects can take months or even years to complete. Having an accurate timeline and budget is essential before any work can begin. In fact, an initial estimate may be required with the Request for Information (RFI). Project managers with accounting software can streamline the job costing and estimation process necessary for establishing a clear budget.
Project cost management (PCM) tools help estimate the initial costs of a project. For example, you can track past equipment usage to determine if there may be any repair or maintenance expenses during the project. Knowing these numbers in advance can greatly reduce unexpected expenses further down the line.
Having a budget in place can then determine the project timeline by showing what work you can afford at any given time. If your firm's payment plan is based on percent-complete billing, setting this schedule can help the client prepare their payment far in advance to meet all deadlines.
Time and Expense Tracking
Engineering firms need accounting software in order to calculate project costs far in advance. However, daily expenses and employee payroll can cause changes to those financial plans. Even with limited accounting experience, you can instantly review your company ledger at any time from any browser or mobile device.
Depending on the nature of your work, you'll likely have to follow strict government regulations. Tracking adds to transparency when reporting on project compliance. Easy-to-share reports can be sent between different departments through the accounting software so everyone remains up-to-date on the latest financial information.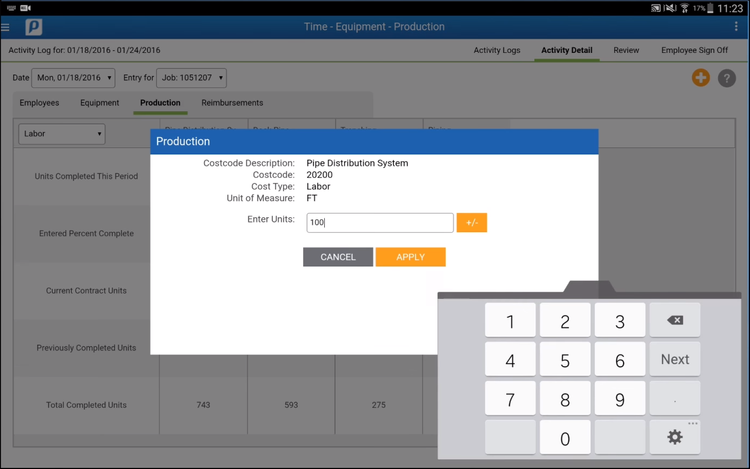 Streamline Customer and Client Invoicing
Finally, billing clients is one of the final steps for engineering firms wrapping up a project. Billing and invoicing tools from accounting software make it easy to generate custom expense reports for every project. And software can automate the billing process to get invoices out to clients on a set schedule. This is particularly useful for firms using percent-complete billing practices.
As described above, accurate employee timesheets are essential for tracking billable labor. If independent contractors, subcontractors, or freelancers are involved in a specific project, you can use accounting software to accurately calculate payment for their services.
Additional Software Integration for Engineering
Accounting software contains a lot of different modules and applications for services beyond basic financing. For other areas, these systems can integrate with several other types of software to fully streamline your back-office processes, such as:
Combining all of these systems with an accounting software will make running your engineering firm easier than ever before.
Engineering Accounting Software Deployment Options
Accounting software can be deployed either on-premise at your business or through a Cloud-based platform. The deployment model you choose will depend on what works best for your company. Additionally, there are hybrid deployment models available which combine on-premise and web-based solutions.
On-premise solutions are known for their extra security, since they are controlled directly by your company. Enterprise-level firms all the way down to independent contractors may prefer to keep their financial data stored on-premises.
Cloud-based systems can be accessed from any mobile device with Internet access, making this beneficial for making real-time changes to product data. This is useful for engineering firms with multiple field offices. And these applications are remotely accessible on iOS and Android mobile devices.