What is BIM Software?
Building information modeling (BIM) design software is a smart 3D modeling and visualization process used to efficiently plan, design, construct, and manage buildings or infrastructure. By keeping a shared resource of project data, BIM helps keep architecture, engineering and construction (AEC) workers, managers, and stakeholders on the same page.
At a minimum, BIM visualization creates a 3D model of proposed buildings and infrastructure. More advanced BIM systems may include project management, such as scheduling, costing, and lifetime maintenance data.
As projects become more complex, it is significantly more difficult to manage the moving pieces and communicate changes to the right people in a timely manner. Having a solution that shows what the finished product should look like as well as how changes affect the project will go a long way in improving workflow efficiency.
BIM as defined by the National Building Information Model Standard Project Committee:
[BIM] is a digital representation of physical and functional characteristics of a facility. A BIM is a shared knowledge resource for information about a facility forming a reliable basis for decisions during its life-cycle; defined as existing from earliest conception to demolition."
Key Features of BIM Systems
2D drawings and 3D imaging: Create 2D or 3D images with computer-aided design tools (CAD), draft entirely digital technical drawings including floor plans, schematics, blueprints, and concept art
Design modeling: Use draft and modeling tools to create in-depth designs for new architecture and construction projects
Document management: Save all construction documents related to BIM projects, such as drawings and images
Scheduling: Coordinate schedules between multiple team members to ensure work is completed on time
Conflict tracking: Also called clash detection, ensure BIM plans match up throughout a project lifecycle and no elements intersect in incompatible ways
Advanced analysis: Review performance data to optimize the model of new construction and architecture projects
Best BIM Software Benefits
There are many advantages to utilizing a BIM software into your AEC business. Just a few include:
Consistent Designs
BIM software has collaboration tools to encourage more communication between team members designing new buildings, infrastructure, or other projects. Clients want to ensure their vision is being followed while architects and engineers need to address structural integrity. Everyone can be looped in on what is happening, when, and additional details as necessary. As a result, there are fewer opportunities for error from miscommunication or unauthorized changes to designs.
Next, finished BIM designs can be handed over to clients, facility management, or builders directly without needing to be converted into another file format, per interoperability requirements between applications.
Reduced Project Lifecycles
Delays are a major cause for concern with architectural projects, frequently the result of various interested parties all commenting on in-progress work. With better communication, you can complete projects faster than ever before.
Expedited design modeling facilitated by BIM software keeps projects moving forward with minimal delays by allowing key designers to instantly share any changes with relevant parties for approval in real-time. And finalizing a design on-time or early frees up your team to pursue new projects, increasing productivity and potential revenue.
Cost Savings
Finally, BIM software reduces the amount of time and resources needed to finish each project. Cost estimates for labor and materials can be made based on the designs which show exactly what is needed to complete the project.
For instance, if a BIM solution reveals the need for prefabricated or modular elements, orders can be placed early to keep the construction project on schedule. There is also the opportunity to source more cost-effective materials by creating time to analyze market price trends.
Finally, BIM can provide long-term cost of ownership benefits for completed projects by acting as guides for future development or maintenance. For example, an electrical system upgrade can be completed significantly faster by using the digital schematics rather than exploring a building to note every outlet and wire.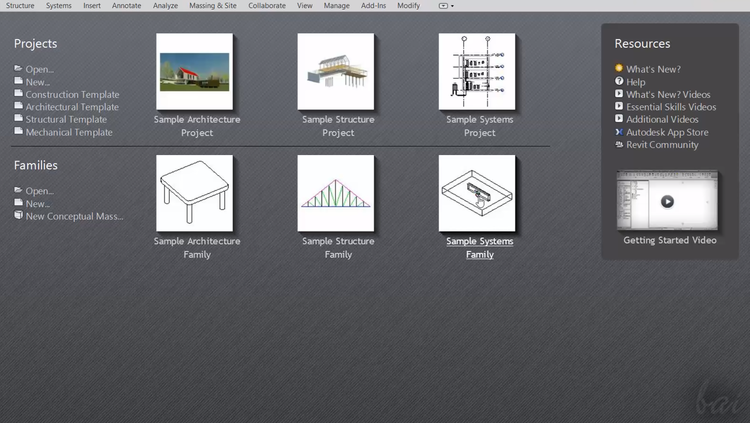 When Should BIM Be Used?
BIM software is primarily used to streamline the design process of very large construction projects (often with a budget over $10 million). If your project is too small, BIM modeling tools may be a waste of time and money and you won't see benefits from clash detection, scheduling, or cost tracking.
Who Uses BIM Software?
BIM is used by those involved in construction management, including:
Architects and real estate planners
Construction professionals, such as contractors and subcontractors
Structural engineers
Government agencies
Infrastructure project teams
Mechanical, electrical, and plumbing (MEP) contractors
It should come as no surprise that architecture, engineering and construction (AEC) team members need BIM software products in order to collaborate throughout the lifecycle of a construction project. Real-time communication tools ensure construction goes smoothly and the end product fits the client's vision.
The NBS National BIM Report of 2020 found both medium and large businesses have adopted BIM at a more frequent rate than smaller companies. However, BIM technology is starting to be used more by small businesses as well due to better productivity and reduced risk.
3D BIM Dimensions and Beyond
BIM dimensions broadly refer to types of building information required in a model. Some BIM dimensions include:
| Dimension | Description |
| --- | --- |
| 2D BIM | Drafting on X,Y planes |
| 3D BIM | Drafting on X,Y,Z planes |
| 4D BIM | 3D + project scheduling |
| 5D BIM | 4D + cost management |
| 6D BIM | 5D + lifetime maintenance planning |
Some developers have added further dimensions of BIM including 7D and 8D. However, there does not appear to be a clear consensus on these terms yet, as definitions for the terms vary by source.
Cost of Building Information Modeling Software
BIM software is typically priced on a user-based subscription model. A popular SaaS solution can charge between $35 and $300 per month. Most BIM software solutions also require some form of training that can cost up to $2,000 on top of what you're already paying.
For example, Autodesk Revit is $173 per month if a 3-year subscription is selected. Otherwise, the monthly charge is $290 per month. According to the NBS National BIM Report 2018, Revit is particularly popular for large commercial construction projects. This BIM software is utilized by architectural design, structural engineering, MEP engineering, and construction industry professionals to coordinate planning, design, and construction of buildings and infrastructure.
Other cost factors include whether you prefer cloud-based or on-premise hosting, and if you use Windows or Mac computers.
Free BIM Software Options
For many small businesses, BIM software is too costly to effectively increase ROI. However, some low-cost and free software options are available including:
SketchUp by Trimble - a free plan for SketchUp is available for personal use. This simplified version allows users to draw in 3D. Paid plans have more advanced features like AR model viewing on iOS and Android devices plus unlimited cloud storage. The paid version for professionals starts at $119 per year with these additional software tools. A cheaper plan for students starts at $55 per year for just creating 3D models.

Graphisoft BIMx - a free mobile app for iOS and Android devices that lets users view 2D and 3D models for free. This app is primarily for those needing to present plans to clients or contractors. The BIMx PRO add-on starts at $49.99 and gives you access to features including Smart 2D and 3D Measure, AirPrint and Google Cloud Print, and integration with external databases.
Most of the free construction management software is very limited in what it can do with 3D modeling. A paid software solution will have more useful functionalities like scheduling and cost management.
BIM Terminology
If you are considering adopting BIM software for your construction teams or architectural firm, here are some important terms and concepts to know:
What are BIM Objects?
BIM objects are simply reusable components software users can drag and drop into 3D models. Objects can range from building fabric to electric and plumbing components i.e. windows, pipe fittings, doors, support beams, etc.
Designers can get BIM objects directly from manufacturers, BIM catalogs, or create their own sets of reusable objects. Here are some popular libraries:
BIM Standardizations
There is a major push to create a set of shared standards for creating BIM objects. The goal being that each object is intelligent enough to allow for truly plug and play drafting regardless of who created the object.
Ideally, each object is more than just a 3D model. An object's built-in intelligence can be aware of (and can contribute to) environment restrictions. For example, adding/removing a wall object could inform and adjust HVAC requirements on the fly. Or adding additional floors can change support requirements.
The NBS National BIM Report 2018 found that 70% of respondents do not believe BIM data is sufficiently standardized. Some of the participants stated that there are too many interpretations of the Publicly Available Specification (PAS) documents and the basic requirements of BIM standards are not known well enough.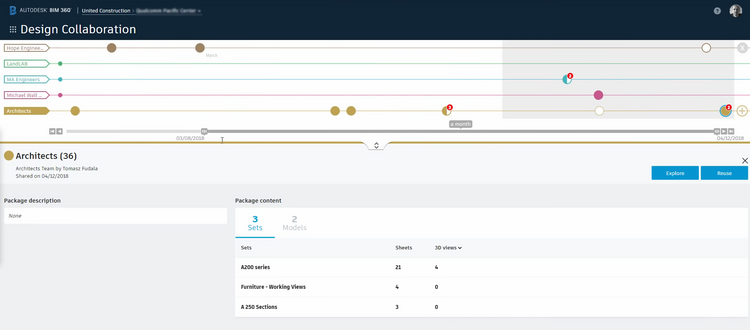 BIM vs. CAD
Computer-aided design or CAD creates 2D and 3D image file formats for use in the design process, particularly for drafting and design. Unlike BIM, CAD systems do not incorporate construction components or various properties like manufacturer info, weight, cost, and compatibility. BIM also allows for performance characteristics and other factors. Put simply, BIM files can be better optimized than traditional CAD drawings. However, based on your exact needs, standalone CAD software may be better suited for your business.
AR and BIM
Augmented Reality (AR) is helping the construction industry gain a better look into every phase of the project lifecycle. 3D and reality modeling allows architects and project designers to move various elements around and identify any potential issues in the design before a problem arises.
With AR, clients can walk through the building before it is built. Clients will be able to get a better picture of the end result, allowing designs to be approved faster.
Combining BIM data management with AR lets users view 3D models visualized from BIM in the real world:
Architects can evaluate designs for function and aesthetics.
Construction contractors get a better idea of where to install fixtures or materials.
Electrical and plumbing systems can be placed more precisely to reduce installation errors.
Contractors, inspectors, and other users can place pins using AR to designate civil engineering areas with issues - comments along with the pins can be left to provide more details.
Maintenance is made easier by using AR - users can view information on schematics, work history, and work instructions for specific building models.
More Trends in Construction and BIM
Prefabrication - Buildings or building components are built offsite by construction teams and then transported to the construction site once completed. Prefab is considered to be more efficient and faster than onsite construction. BIM software facilitates prefabrication by detailing the materials and design of a building and its components making it easier to plan the resources you need as well as schedule assembly.

3D Printing - 3D printers are primarily used to create custom components or tools that are required based on the BIM model. Some BIM software solutions, like Revit, also allow you to export models for 3D printing. Clients and architects can compare the printed models side-by-side to decide on building layouts and other design elements. Some companies have even been experimenting with 3D printing entire buildings. For example, a Chinese company, WinSun Decoration Design Engineering, built 10 single-story homes in one day with 3D printing.

3D Scanning - With 3D scanning, you can obtain accurate measurements and import the existing physical environment into your BIM system to use as a starting point for designing building additions and remodels.

Drone Surveys - Drones are being used to obtain aerial imagery of a building site's topography. These drone surveys provide a better starting point to begin the design process. Drones can also be used to take aerial photographs throughout the construction process that you can use to compare to the BIM models.