What is Online Ordering Software?
Online ordering systems use software to facilitate easier sales for small businesses, restaurants, and other companies looking to easier serve local customers. Comprehensive software facilitates online ordering by creating digital menus, processing online payments, and even managing customer loyalty programs.
While there are "free" third-party ordering apps available, online ordering software is for any local business which would prefer to have a platform they manage themselves whether it's a website, mobile app, or hybrid system. These online systems can be integrated with internal point of sale (POS) software to record all your orders in one place, whether for dine-in, takeout, or delivery.
NOTE: While online ordering software can be used by any type of business, several of the products included in this guide primarily serve the needs of takeout restaurants and local fast food franchises.
Features of Online Ordering Systems
Digital menu: Display all food and beverage options online, along with photos and pricing information; use QR codes to allow customers access to menu items and pricing
Shopping cart and order management: Use a cart feature to store real-time order information with customization options
Payment processing: Accept a variety of payment methods from customers including cash, credit card, check, and select gift cards or certificates
Online payment integration: Enable the use of third-party payment services such as PayPal, Venmo, and Apple Pay
Gratuities management: Allow online patrons to include tips with automated gratuity calculation for delivery drivers or front-of-house staff
Delivery tracker: Use real-time GPS tracking to show customers when and where their order is at all times
Alerts and notifications: Automated push notifications keep customers informed about progress on their orders
Receipting: Document transaction details of each order for yourself and customers
Customer loyalty and rewards programs: Allow customers to earn special benefits like reward points or store credit based on order frequency, order amounts, or other factors
Age verification: Verify ages for certain items included in an order, such as alcohol, based on local, state, or federal requirements
Refund management: Issue refunds or credit customer accounts in the event of a wrong order, poor service, or other mistake
Rating system: Encourage customer feedback with starred ratings and comments about exemplary service published online through the app or review service
POS integration: Incorporate an existing POS system into your restaurant management system
Best Online Ordering System Benefits
There are multiple benefits to adding an online ordering system to your business:
Modernize Service
Modernization and the search for new revenue streams have led many formerly sit-down restaurants to start offering takeout options to patrons via online orders. Others only started as a result of COVID-19 lockdowns reducing opportunities for contactless dining out. Either way, with more restaurants and other businesses adopting takeout, pickup, and delivery options than ever before, a custom online ordering software is necessary to make this possible.
The restaurants which did offer takeout, carryout, and delivery before COVID often did so through phone orders. However, without additional phone lines this can mean only one order can be taken at a time. Ordering software through an app or website allows multiple customers to place orders simultaneously, allowing you to make more sales without spending more time on the phone.
Online ordering systems further modernize restaurants by allowing new features such as pre-ordering meals ahead of time, something which wasn't possible outside of catering services. This expansion of online ordering food delivery in advance can increase restaurant sales without taking up available tables. Another option is allowing credit card payments and third-party payment services in addition to cash transactions.
Go Mobile with Online Ordering Apps
Mobile apps provide easy to use, interactive menus for customers to peruse before ordering. The more variety you offer online, the more likely you are to fulfill a patron's unique tastes… GPS-enabled tracking shows customers exactly where their order is, providing a more accurate timetable for when they can expect to actually eat. The GPS can also be used during the ordering process, mostly to ensure the customers are within your predetermined delivery range.
If you're concerned new customers won't want to download a new app, QR codes provide another option for ordering on-the-go. Visitors can use a smartphone or tablet to scan the code and receive instant access to your digital menu. They can then enjoy mobile ordering without having to download any new apps.
Cut Out the Middleman
Takeout, curbside pickup, and food delivery have become incredibly popular due to COVID-19 causing people to stay home more instead of dining out. As a result, popular third-party apps like DoorDash, UberEats, and GrubHub have become the most well-known options for local food delivery. Yet for the restaurants and bars who actually make the food, they often miss out on extra revenue from expensive app fees. Adding an online ordering system to your restaurant's website or developing a custom app of your own cuts out these middlemen, allowing you to make more profit and serve your patrons directly.
Not only does using your own online ordering system improve your bottom line, it improves the customer experience. Third-party ordering apps include a lot of hidden fees for customers who just want a nice meal. These extra costs can quickly add up to a negative experience, and cause previously loyal patrons to believe your prices are too high. Don't take the blame for the expenses for those other apps by developing your own commission-free online ordering system.
Additionally, using online ordering software to develop your own app or website allows you full branding customization. Third-party services may make your restaurant look the same as the competition and be unable to stand out. Consistent branding across your website, app, and social media can keep the ordering experience consistent no matter how customers order.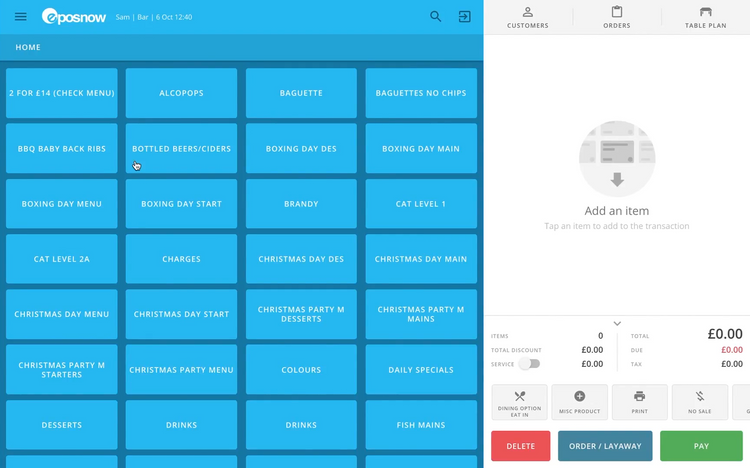 Introduce Loyalty Programs
Online ordering systems allow restaurant owners to regularly improve their advertising and marketing campaigns. Real-time updates allow patrons to see special deals your restaurant is offering on delivery services, meal combos, or catering opportunities. And you can use the app to gather valuable customer data about dining habits to better serve your clients in the future.
Just like cutting down on processing fees, custom online food ordering rewards programs can improve the overall customer experience and increase retention. Offering special deals through your own website or app can reduce how many customers use third-party delivery apps instead, keeping you and them from losing out on hidden fees. With happy patrons and a loyal customer base, you can secure more sales over time.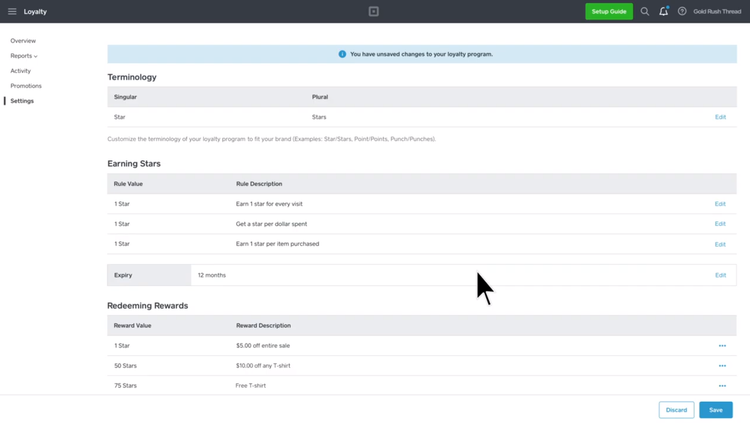 Online Ordering System Pricing
There are many free online ordering systems available, though there are potential costs for add-ons, customization, and more. Most of the SaaS online ordering systems are priced per month, though annual payment plans are available. The costs range from $9 per month to $149 per month. Some software is priced per location and requires a one-time setup fee for implementation in addition to monthly fees.
Since online ordering platforms are commonly integrated with POS systems, you may want to consider implementing a specific software for your industry:
There are POS and online ordering systems for every budget. Find the best option for your restaurant online ordering system today.