Associations and membership-based organizations need to ensure dues are paid on time, bring in new members, keep existing members engaged, manage ongoing events, and maintain accurate, organized records for the organization. Association management software is typically used by nonprofit organizations, HOAs, sports associations, trade associations, and student associations.
What is Association Management Software?
Association management software (AMS) is used by membership-based organizations to manage member contact information, keep track of donations and dues payments, and communicate with members and partners. An effective AMS will also automate redundant or time-consuming tasks including sending payment reminders, reporting and sending mass notifications via text, email, or social media to your member base.
Features of Association Management Systems
Basic Features
| Feature | Description |
| --- | --- |
| Dues Payment Management | Track existing member dues payments. Send notifications for payment due dates and late payment notifications. |
| Member Management | Collect new member applications, track existing member renewals, manage member-only content and events, and record member contact information. |
Common Features
| Feature | Description |
| --- | --- |
| Event Management | Online event registration, credit card payment processing for event tickets and fees, set up pricing for non-members and member discounts, and create a list of upcoming events on your website. |
| Communications Management | Automate mass communication to members via e-mail blasts, text messages, social media, or regular mail. Send payment and renewal reminders, event date reminders, and application status updates automatically via e-mail or text messaging. |
Advanced Features
| Feature | Description |
| --- | --- |
| Accounting | Track income from donations and membership dues, and event expenses. |
| Fundraising | Add donation forms to your website, track and collect donations or pledges, and manage donor records. |
| Content Management System (CMS) | Create and publish new web content. You can also control who can access the new content. |
Collect Membership Fees and Dues Online
Association management software solutions allow your members to pay fees and dues online. Payments can be set-up to be automatically debited, so you can save time making sure payments are made on time. You can also have automatic notifications set up to inform members of due dates, provide payment reminders, and notify members of past-due payments. If a member is late with a payment, late fees can be automatically added to the member's account.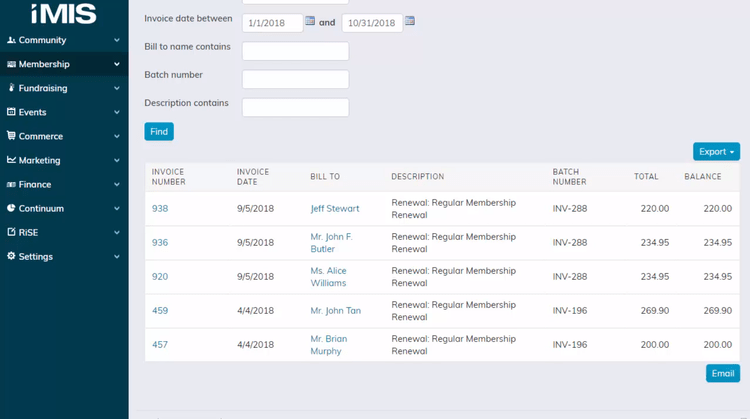 Improve Member Engagement
AMS systems improve member engagement with effective communication tools and marketing functionality that helps you get your message across. Email marketing and targeted marketing campaigns are easier with association management software. You can create custom, personalized content that appeals to your member base and keeps them engaged.
Association management systems make it easier to gather, store, and retrieve data about your members. You can use this data to work on member engagement and deploy strategies to retain existing members. A survey by ORI found that out of association leaders surveyed, 25% stated changing member expectations, 23% stated lack of capacity to analyze data, 20% stated lack of data about members, and 19% stated lack of easy access to existing data as their #1 challenge in understanding members.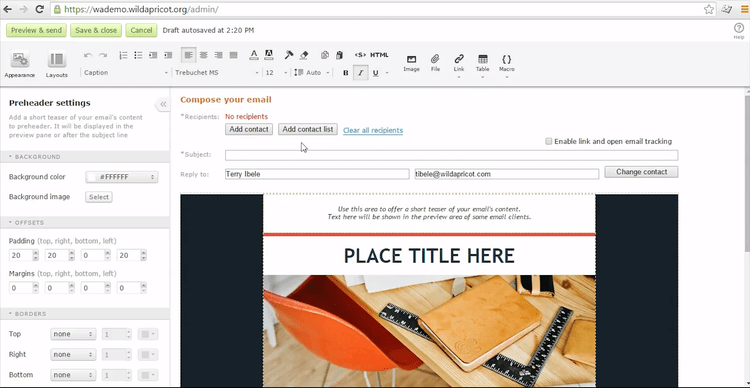 Better Record Keeping and Data Management
Association management software systems keep all the important information your organization needs securely within the system. You'll be able to store and access member information, applications, dues and non-dues payments, marketing materials, and web content.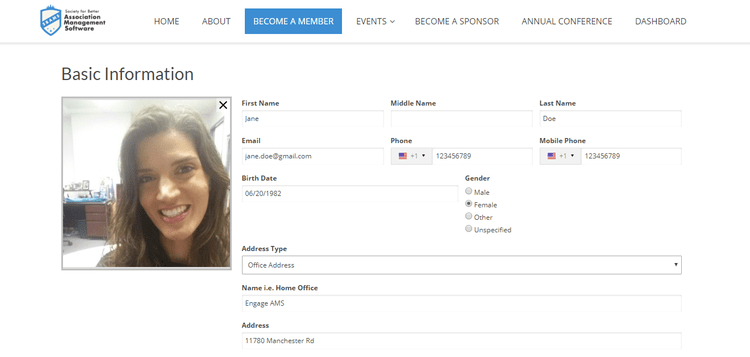 Built-in Content Management Systems
(CMS) Effective Database Management's 2012 article "Five Significant Trends in Association Management Software", more association management solutions have been including CMS functionality as a part of their solution. More associations are choosing to use the content management tools within their association management system because the built-in CMS is easier to use and tailored towards member-based organizations.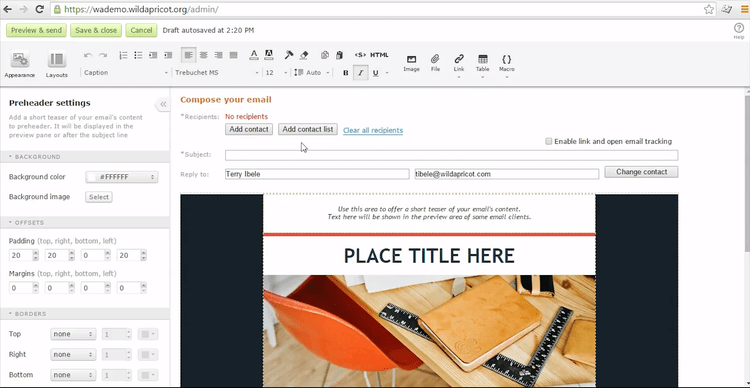 What Does Your Organization Need?
The association management solution you need depends on the type of association-based membership organization you run:
| Organization/Association Type: | What to Look For: |
| --- | --- |
| Homeowners Associations (HOAs) and Condo Associations | Find software that tracks dues payments, board members, and violations. |
| Sports Associations | Sports association management software will be very specialized. Functionality to look for includes event management, scheduling for fields or facilities, payment processing for tickets or membership dues, and tracking player registration. |
| Trade Associations (Or Industry Associations) | Industry trade associations need a solution with a good contact management system that will keep member info up to date and help you network with peers in your industry. |
| Student Associations | Find software that lets council members manage events, report on student engagement, and send campus-wide updates via social media or email to teachers, students, and other staff. |
Free and Open Source Association Management Software
Free association management software is great for organizations with a small staff and very few members. As your organization grows, however, you will quickly outgrow free versions for more robust solutions.
Some examples of free association management software solutions include:
Wild Apricot - A free plan for Wild Apricot is available that holds up to 50 contacts max, and can have only 1 admin. The free version excludes important features like online payments, custom domains, scheduled emails, online store, mobile apps, and site search functionality. If your organization needs any of those features, you will need to be on one of the paid plans.

Bitrix24 - A free, cloud-based version is available for start-ups that need access for up to 12 users. Some of the functionality in the free version includes email collaboration, polls, group chats, online file storage, and event planner. Paid plans are available for small to large organizations that offer more robust functionality, and can be on the cloud or an on-premise solution.

Tendenci - A free, open source option is available from Tendenci that also includes a content management system. Paid versions of Tendenci are also available starting at $199 per month.