What Is eDiscovery Software?
eDiscovery software automates the identification, preservation, collection, processing, review, analysis, production, and electronic delivery of electronic documents typically found as part of a lawsuit or investigation. Short for electronic discovery, the eDiscovery process is the discovery in litigation that is carried in an electronic format and encompasses electronically stored information, or ESI.
These systems store and produce a large volume of data processing for law offices that include metadata such as time-date stamps, author and recipient information, and file properties. eDiscovery solutions allow access for both sides of a matter or dispute under what is known as a legal hold–meaning they can not be changed or edited in any way. This allows both parties involved in the dispute to provide relevant information and records, along with evidence related to the case.
All of this data is usually hosted in a secure environment and accessible via the cloud by a paralegal or contract attorney in what is known as the document review phase, although on-premise options exist. This data is extracted, indexed, and placed into a database. When needed in the production phase, these documents and files can be converted into other formats (such as a PDF) which makes redacting information a possibility.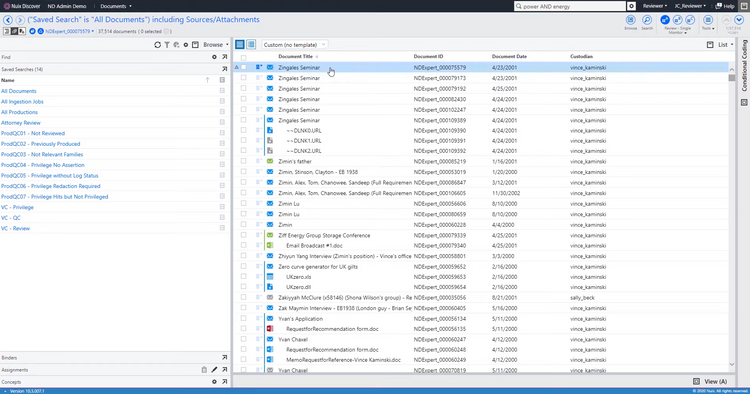 What Are Features Of eDiscovery Software?
The functionality found in eDiscovery systems can include:
File Upload: Import files from a number of sources. Use drag and drop capabilities for simple uploads, or advanced data scan tools such as OCR, imaging, metadata extraction, and audio/video transcription
Document Review: View all data in a dashboard and arrange into views, tags, coding, bulk actions, and more. Maintain at-a-glance views to make smart decisions on your data after upload.
Advanced Search: Build complex queries based on detailed parameters such as author, date last modified, file size, and more.
Custom Workflows: Use an open API or custom tool to sync to the repository and access search capabilities.
Collaboration: Share access to documents and files via exports and link shares.
Indexing: The separation and organizing of your data, extracted from documents and filtered into a database.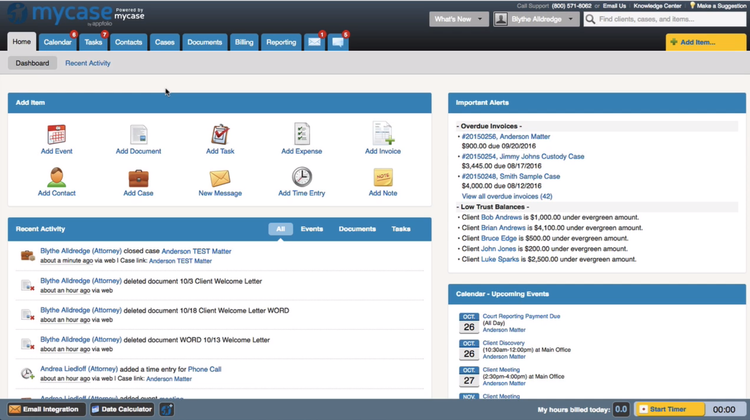 What Are Benefits of eDiscovery Software?
The top benefits of using eDiscovery software include:
Find Necessary Documents Through Keyword Searching
Once your data is uploaded and sorted into the eDiscovery software, it becomes instantly searchable. By using keyword searches, you can enter any keyword or phrase and sort your files in minutes to find exactly what you are looking for.
Most eDiscovery software will support searches for exact phrases, boolean operators, wildcards, fuzzy terms, term oosting, and metadata.
Phrases: Put quotes (" ") to perform a search for that exact combination of words. Without using quotes, you may display too much data to sift through
Boolean Operators: Use AND, OR, AND NOT when combining terms. For example, a search of cars OR trucks AND NOT busses will return matches with notes that discuss either cars or trucks and do not contain the word "busses".
Wildcards: Perform multiple character searches using the asterisk symbol. Perform single character searches using the question mark symbol. For example, a search for car* will return cars, carton, cartoons, etc., while a search for c*r will return cars, care, core, circuit, and more. A search for ?oat will find words boat and goat.
Fuzzy Searches: A way to find similar words–often used to find documents with possible misspellings of words or names. For example, a search for car~ may find terms such as cat and tar.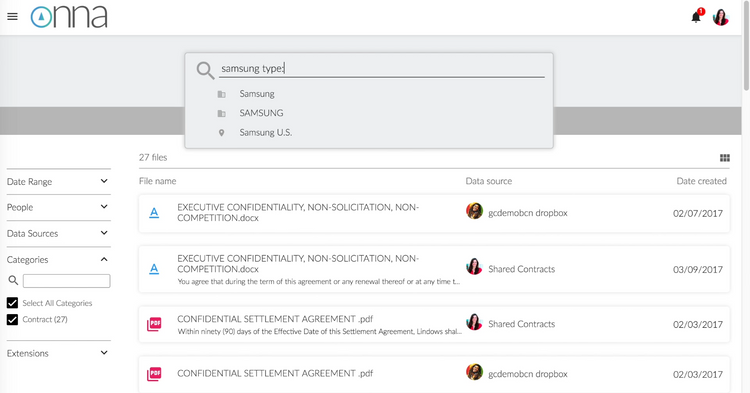 Improved Access to Data
Data management gives legal teams the ability to collect, process, analyze, and review relevant electronically stored information in-house. Integrations with common data sources enables you to leverage your existing IT infrastructure to get to the facts of your legal matters quickly and inexpensively.
Early case assessment lets you examine the contents (not just the data volumes) of relevant files and identify responsive data before collection. eDiscovery software will explore the hidden relationships between concepts–helping you build new search terms to find new relevant data.
Review platforms built into eDiscovery software can help assign reviewers, manage review teams, review documents, and redact documents when necessary. eDiscovery software can have built in artificial intelligence that learns from previous work–helping to streamline future work as it comes across your desk.
Data investigation management tools in eDiscovery software can help create, edit, delete, and control access to data investigation. An advanced eDiscovery software will allow you to manage your data discovery and collection workflow in one platform.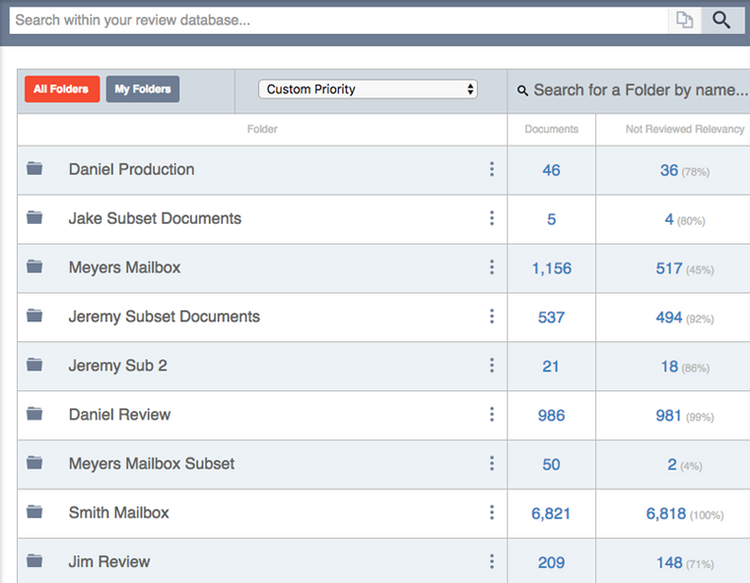 Stay Secure and Compliant
With the large volume of data being kept in an eDiscovery software, you'll want to ensure the proper protections are in place to keep your clients' files protected. eDiscovery software will provide a standard layer of security for these critical files that is much more secure than keeping physical files inside the file cabinets at your law firm.
Many eDiscovery software providers will provide services designed to preserve data, recover active file content, and manage the chain of custody–all while keeping the data in a manner that can be used and easily understood by all involved. This allows organizations to preserve content, place content on litigation hold, and prevent information from being deleted. In doing so, it will minimize any risk of not being able to satisfy a court or regulator request for information in an appropriate timeframe–leading to less sanctions, fines, or other penalties.
An Osterman Research White Paper recently found that 60% of organizations were "somewhat", "fairly", or "very" worried about their organizations potential for being sued. With electronic content volumes growing rapidly, 70% of organizations can only retain, find, or produce email that is up to six months old. When it comes to other forms of media (outside of email), that number significantly decreases.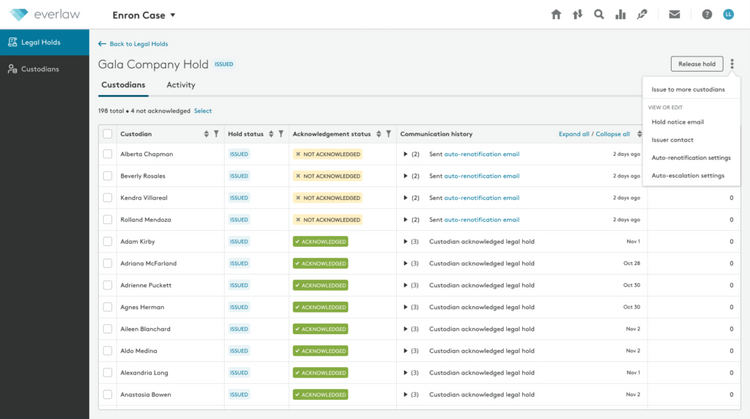 What Type of eDiscovery Software Does Your Business Need?
Depending on the industry your business works in, you'll need to focus on different features offered by eDiscovery software.
eDiscovery Software for Law Firms: Businesses in the legal field will desire automated workflows and easy navigation–meaning attorneys can get to work right away. Legal eDiscovery software will collect and process data, run early case assessment, review, and produce what is required in order to get ready for trial. This includes automating redactions, viewing communications at a glance, and collaborating across all workspaces.
eDiscovery Software for Corporations: Corporations need to worry about their brand and ultimately control their own data while reducing costs. Reducing legal spend can be accomplished through workflow efficiency, reducing hosting costs, and shortening the time needed to review company spend. Corporate eDiscovery tools will sync with popular tools such as Office, Teams, and Slack.
eDiscovery Software for Government: Manage all litigation, investigations, and FOIA requests that come around. Automate FOIA and PRA requests and automate redactions. Handle government-managed data securely in the cloud to ensure protection with ISO 27001:2013, SOC-2 Type II, FedRAMP ATO, and HIPAA compliance.