What Is Aviation MRO Software?
Aviation MRO software is an aircraft maintenance, repair, and operation solution. Aviation MRO software provides maintenance tracking, inventory management, and flight operation functionalities to give a fully integrated flight department management option. This type of aircraft maintenance software is used by any business involved in the maintenance, repair and overhaul field. These MRO businesses streamline the maintenance, engineering, and logistics of airplane fleets, and can be used by maintenance directors, inventory parts managers, flight schedulers and dispatchers, and even C-level executives.
Aviation MRO software is responsible for aircraft airworthiness. Engineering directors have to ensure compliance with maintenance activities, while logistic managers have to source the right spare parts. These solutions can eliminate human errors and improve decision making. Advanced forecasting features can plan maintenance, manage work orders, carry out material management, create and distribute purchase orders, and manage warranty replacement.
The goal of any company implementing an aviation MRO solution will be to better improve on their organization's logistics control, engineering and planning control, maintenance control, production control, and quality assurance.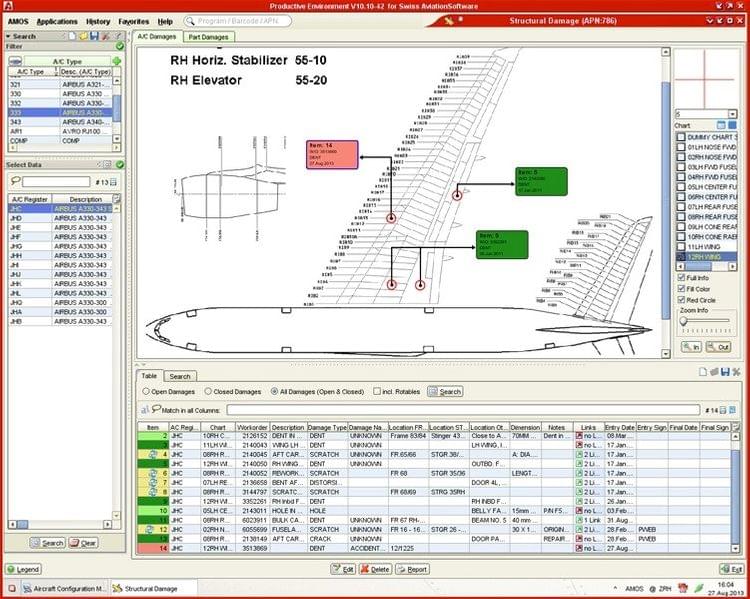 Features of Aviation MRO Software
Customer/Invoice Management: Build invoices based on the maintenance provided in a work order. Attach work orders to invoices. Tie purchase orders to invoices. Track maintenance for all customers.
Inventory Management: Manage your needed parts for maintenance purposes and monitor inventory costs to stay within budget. View available parts in a catalog, put in requests for items, create purchase orders, monitor prices between vendors, and record physical inventory counts and handle cycle counts. Can manage rotables and spares.
Maintenance Tracking: Handles the predictive and preventative maintenance of the aviation business. Scans equipment data for performance trends and uses condition-based monitoring to alert the appropriate staff of any potential issues. Create schedules, track procedures, set maintenance routines, balance workloads, and more. Includes line maintenance, hangar maintenance, shop maintenance, engine maintenance, tool management, dent and buckle work, employee time tracking and more.
Supply Chain Management: Parts administration, supplier management, warehouse management, procurement, material planning, repairs and exchanges, scrap management, and receiving goods.
Work Order Management: Create a trackable document identifying what aircraft maintenance work needs to be done and how it should be accomplished. Includes routine and non-routine work orders. It can include advanced features such as rules-based approval management, scheduling management, change orders, and reporting.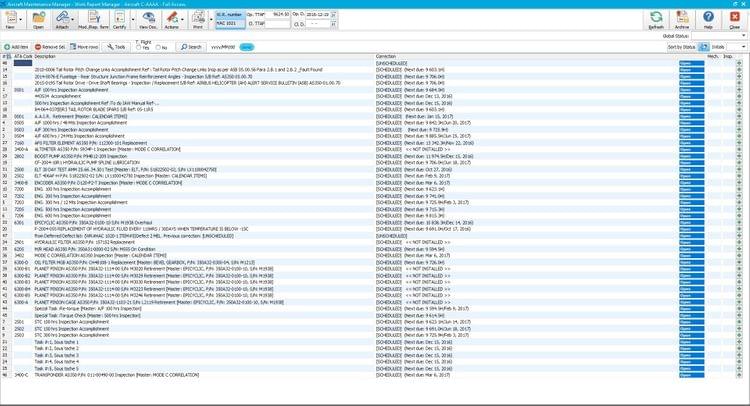 Benefits of Aviation MRO Software
MROs looking for the best aviation MRO software will want to ensure a new software investment can meet all of their needs. Some of the top benefits of aviation MRO software include:
Ensure Aircraft Reliability, Durability, and Safety
Maintaining the safety and reliability of an airline fleet, whether commercial or military, depends on a product's availability, reliability, and quality. When these new parts, materials, and structural concepts are implemented via maintenance programs, safety and reliability measures should be being taken care of. Proper preventive maintenance ensures no deterioration process occurs and can provide your business with the needed information for when a design modification needs to occur when inventory is not available.
Proper MRO software will provide both structural maintenance and component maintenance. Structural maintenance for aircraft will assess fatigue and damage tolerance. Component maintenance will take care of hardware items that wear out, meaning parts will be removed from service once reaching a certain level of use or a certain period of time has passed. Many components will have this measure of deterioration, and be removed for periodic maintenance.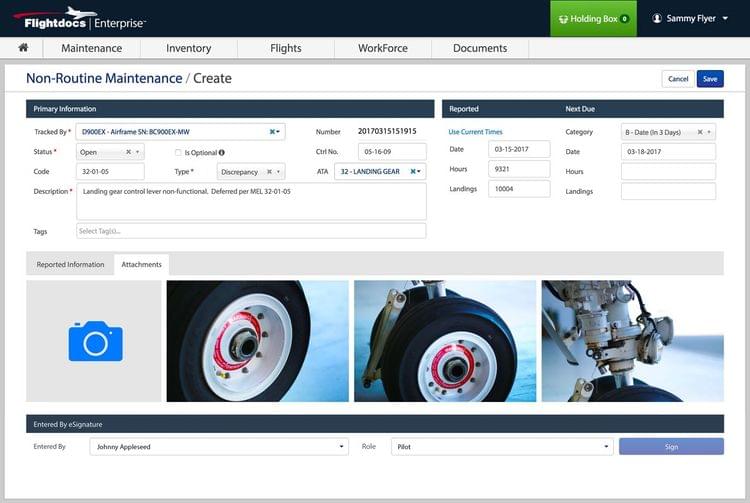 Shorten the Planning of Maintenance
If an airline can better plan their maintenance, then their aircraft will need to be out of commission for a less amount of time. For a commercial airline, this can be the difference between handling more flights for your paying customers and ultimately creating more revenue.
Aviation MRO software can help your business plan maintenance better and shorten the time it takes to undergo any needed work. Some aviation MRO solutions have been known to reduce the time it takes to produce a yearly production plan from three days to three hours.
Scheduling all resources can shorten projects and overall decrease operating costs and downtime. This is accomplished through updated and real-time schedules to get projects done on time, ensuring production schedules include equipment, materials, space, and labor constraints into account, and ensuring important staff and personnel understand the work that needs to be completed and any potential changes that may occur.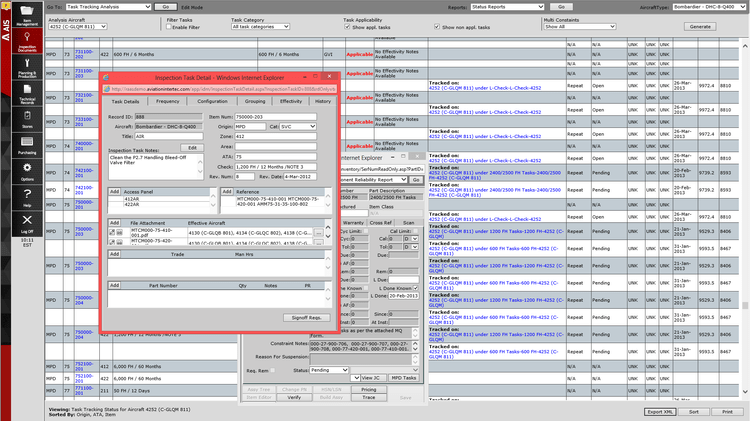 Financial Management in Aircraft Maintenance Software
Maintaining complex systems such as aircraft fleets, rail systems, and production facilities can often exceed the cost of research, development, and production. Randall, W. S., Pohlen, Journal of Business Logistics, Vol. 31 (2): 35–62.
MRO typically constitutes 12-15 percent of an airline's operating cost. The biggest financial hurdles for any maintenance, repair, and overhaul company will be:
Providing accurate quotations
Recording their billable time
Streamlining their invoicing process.
MRO Cost Tracking For Accurate Quotations
Providing accurate quotes starts with proper cost tracking. When trying to win business with a customer, you'll want to ensure any figures you give them, or any bid you may be submitting, clearly states the cost of each service. These costs are determined through processes your business can standardize.
Outside of winning maintenance contracts, cost management is important to efficiently maintain your equipment and facilities. Most MRO software will provide scheduled maintenance capabilities right into your master production calendar.
You'll want to ensure your business can cover the cost of each scheduled maintenance job, which starts with knowing how much it costs to provide routine maintenance. This includes the cost of any labor, utility costs for running power on machines, depreciation on machines, materials used during maintenance, new parts that need to be ordered, and more.
Billable Time and Expenses
Anytime maintenance is performed, shop staff will need to record their time worked and log it with the appropriate project/job. Along with time worked, they'll need to record any inventory items used and any expenses incurred during the maintenance work (an example is the transportation costs to get to the job site). These hours will be used to calculate the cost being billed to the customer.
Time tracking MRO tools will let all aviation MRO divisions record and analyze their workforce. Managers will monitor time employees spend on productive work versus non-production time and be able to make better decisions about the best personnel fit for specific jobs.
MRO Invoicing
Invoicing is about labor tracking, production management, managing pricing structures, cost management, and providing real-time results.
As previously mentioned, many invoices include charges for time spent working on various tasks. A proper invoice for maintenance, repair, and overhaul work will detail each and every maintenance activity. This will clearly detail the work completed and the hourly rate being charged for labor.
If agreed upon during contract negotiations, some services may have variable labor rates. This usually happens with there are different skills involved with certain maintenance work, such as work that is required to be handled by both junior-level and senior-level staff members. Work involving a different classification of parts will also have different markups.
A modern aviation maintenance software will provide real-time invoicing, which gives the customer a portal ability to see up-to-date changes to their account, including new charges that may have been added on.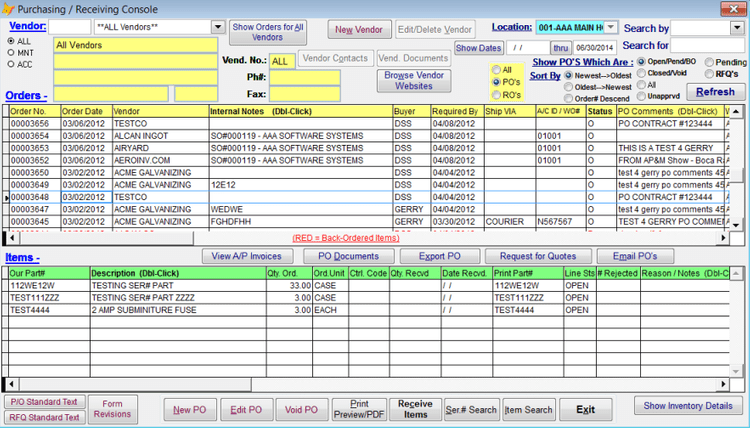 Growth In the Aviation MRO Software Market
The aviation MRO software market will reach $4.93 billion by 2022. This is largely in part to small and medium-sized airline companies and MRO businesses beginning to enter the market for software. There are also many ERP software options that are beginning to offer MRO functionalities as part of a fully integrated software.
One major reason for the increase is due to the growing aviation market in the Asia Pacific. This includes Singapore, China, India, and Japan, who are expecting an increase in deliveries of commercial aircraft and maintenance and repair facilities.
There has also been an increase in the desire for big data and analytics in the aviation industry. This big data can help MRO companies become more efficient, by ensuring aircraft reliability durability, and safety (mentioned previously).
The Rise of Mobile MRO Solutions
Depending on the size of the operation, going mobile can be an extremely cost-effective way of running your aviation MRO software. These solutions let maintenance workers use mobile devices (such as iPads) to monitor upcoming flight plans, what vehicles are involved, notifications/messages from pilots about issues, schedules for planned maintenance, and more.
Mechanics can know in advance about defects, which can let them gather the necessary tools and parts ahead of schedule and be ready when the aircraft rolls into the shop.
Mobile solutions also let the business go completely paperless, as they do not have to deal with the printing of documents, manuals, or procedures. All of these materials would now be provided on the technicians' mobile devices. It can even allow for job completion to be noted via electronic signatures and notifications sent back to pilots.
Mobile MRO warehouses have also helped speed up repairs and reduce downtimes. These mobile vehicles come fully loaded with any needed tools, maintenance parts, and whatever else may be needed by the technicians. These mobile MRO fleets can come directly to the worksite and avoid costs involved with transporting back to your inventory hub to grab needed parts and materials.
Best Aviation MRO Software
No two businesses are alike, and every business has unique needs that make creating a list of top options difficult. However, if you're looking at a good place to start, we've done some research and found some top aviation MRO software to start looking into:
Ramco advertises their aviation suite as one of the industry leaders for civil and defense, however, they are still an incredible option for airlines. Ramco provides a very robust and comprehensive M&E/MRO software meant to handle all regulatory requirements.
Ramco eliminates the need for a complete ERP system as it operates as a complete solution offering of it's own. The aviation suite provides engineering and CAMO, maintenance management, supply chain management, manufacturing components, safety and compliance tracking, and even a financial portion. Ramco is available on-premise or in the cloud.
One company who implemented Ramco had the following to say:
We were using multiple disparate IT systems which often yielded inaccurate data and required extensive manual labor to rectify. This was potentially leading to revenue leakage as there was a lack of visibility of parts, and components in stores vs sales and invoicing. With a mobile-ready completely integrated system from Ramco, we will be better equipped to address these challenges and benefit from a scalable, integrated and web-architected Cloud-based system. Patria Helicopters AB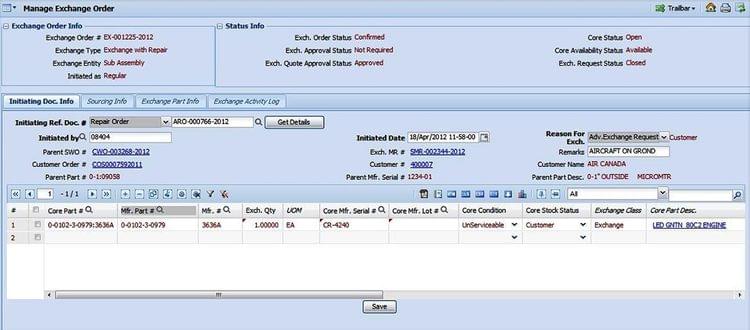 2

iFlight MRO

The airline maintenance and engineering software from IBS Software, iFlight MRO provides engineering tools such as aircraft and rotable configuration, technical records management, and reliability and quality reporting. The solution helps plans and forecast your maintenance, schedule your maintenance, take care of the logistics involved, and finally ensure your costs and budgets line up with planned vs performed maintenance.

David Spellman, the Aircraft Maintenance and Engineering Services Director at IBS Software, describes one of the key assets of iFlight MRO:
A significant benefit of iFlight MRO is that it improves the utilization of parts and materials. An aircraft on average has about $ 2 million worth of spare parts inventory. We help you reduce that inventory, thereby taking inventory off the balance sheet and into the cash account. David Spellman, IBS Software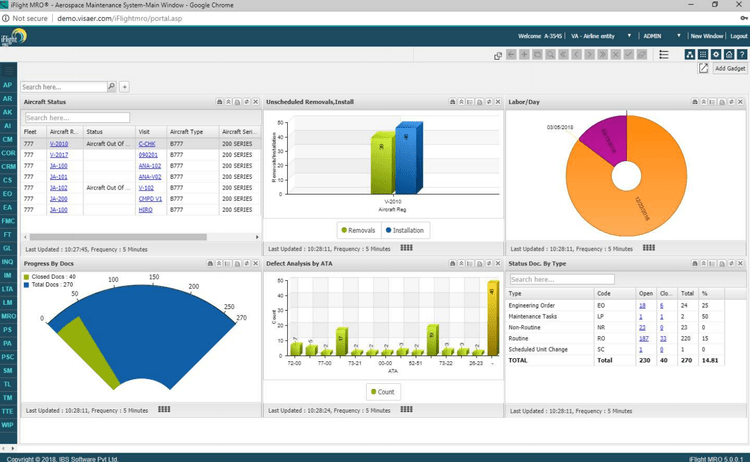 Fiix is a cloud-based CMMS and asset management software. Fiix has been implemented in many industries to handle both reactive and preventive maintenance. The solution's main goal is to reduce downtime and track the health of the assets critical to your company's revenue-drivers.
Fiix Software lets you monitor work orders, track asset locations, and create maintenance analytics. The software also lets you set up scheduled maintenance via date/time, meter readings, or alarm-based triggers.
In the aircraft industry, Fiix understands that the maintenance involved is complex. Fiix encourages a continuous maintenance approach that ensures all aircraft technicians are re-trained whenever possible. It can also create better mechanisms for reporting, investigating reports, and providing needed legal protections (compliance).