Somewhere between skittish and terrified. That's about the emotional range of your average construction manager upon learning a major change order is coming down the pike.
It's a bit of a curious thing. After all, change orders generally mean increased revenue. And, revenue is the whole point, isn't it?
But change can be intimidating. Especially when it is change that can disrupt the carefully balanced project management triangle of scope, cost, and schedule.

Change orders mean cost recalculations and schedule adjustments. Contracts often need to be reconfigured and there's never a shortage of information that needs to be communicated to the boots on the ground. Add subcontractors to the mix and the complexity increases. And, of course, the degree of difficulty is always compounded by the fact that changes must be managed in real-time–in the midst of a dynamic, constantly shifting project.
How can change be managed in a way that doesn't lead to disruption, delays, and contract disputes?
That's one of the central questions that IPM Global has sought to answer with their IPM Project Management software, which is designed specifically for construction and engineering businesses. Scott Drushella is the Business Development Manager at IPM Global. He joined me recently to discuss best practices and the role of software when it comes to mastering change order management in construction project execution.
What Are the Biggest Business Issues Associated With Clumsy Handling of Change Orders?
Scott: The biggest consequence of mishandling change orders on a job is delayed or lost revenue. There are a multitude of chances in the change process for things to get off track. It takes constant monitoring and vigilance to prevent miscues. If left to people to stay on top of each and every change there's going be issues. This is where software can be a project manager's best friend. Software pro-actively monitors the process by alerting the PM when deadlines are approaching so they can be dealt with before there's a problem. Software that uses today's technology can also automate tasks like adding the change order (CO) to the contract so that it can be billed automatically in the next cycle, rather than left to someone's memory.
When the process is not managed well other consequences include loss of trust, credibility, and professional image. For example, general contractors (GCs) lose faith in their subcontractors when a CO is not billed in a timely way or is mis-invoiced. Late invoices or bills with mistakes cost the project manager time in tracking and correcting the change order. Worse, the general contractor's relationship with the owner can be negatively impacted when irregular or unexpected billing of CO's disrupts cash flow expectations and affects financing.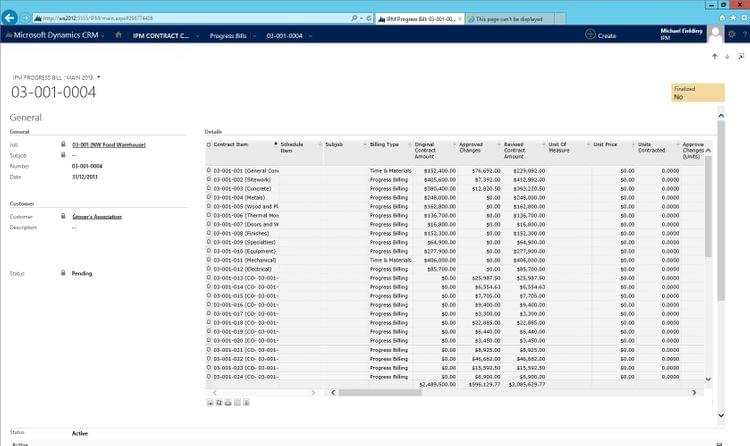 Scott: Managing change is the single biggest challenge in a project manager's long list of responsibilities because it affects both the budget and the schedule.
Communication and process documentation are two significant variables in project management. Communication can be anything from an email (with or without attachments) to a conversation on the job site to a telephone call. Project management software should have facilities to capture any type of communication in order to completely track CO approvals. Automatic filing of all email (inbound, outbound) related to changes saves a PM tons of time. It also makes it significantly easier to find a specific email and accompanying attachments later on.
Changes often require photos, new or revised drawings, or other forms of documentation. All documentation should be stored in the project database. Tagging attachments with metadata allows for easier document retrieval. The document management system should not only allow secured access, but also track who currently has a document checked out. Logging functionality should maintain a history of who did what to which document. Drawings can be a storage and distribution challenge because of their file size. For instance, it's easy to quickly exceed the maximum allowed file sizes when sending drawings by email. The ability to distribute multiple drawings using a link similar to Dropbox is a nice feature.
For change orders that need quotes from suppliers or subs, an efficient and easy-to-use RFQ tool for generating purchase orders (POs) and sub contracts (SCs) can save a lot of time. Managing quotes can be a nightmare. Consequently, software that expedites creating quotes and integrating quote amounts into a bid grid are really useful. Automation features that allow for the easy production of a PO or subcontract can help to create a legal document that can be print-signed or electronically-signed.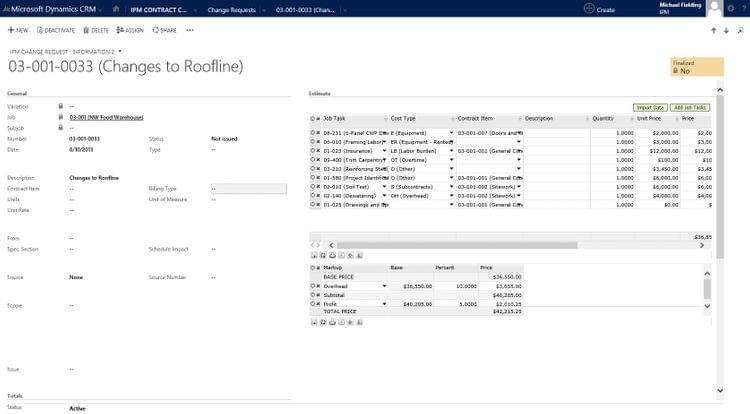 Change Orders Often Require Updates to Contracts. How Can the Contractual Approval Process Be Managed to Minimize Delays and Maximize Productivity?
Scott: Well-managed companies have defined processes for how a change is supposed to be handled. The process may vary by project depending on input from the owner (or if you are a subcontractor processes may depend on input from the GC ). Software that can adapt to the process through a configurable workflow tool can make life much easier for the project teams by making sure all details are taken care of and followed up on. As stated previously, the automation can include notifications when due dates are approaching. Other sources of automation efficiency include document conversion (RFI to PCO to CO), approvals management, ('ball in court' tracking) and contract updating via change order approvals.
Another useful tool in monitoring the CO process are visual dashboards. Dashboards can display action items and responsibilities by status using color coding, allowing a PM to quickly see when he needs to intervene.
What Provisions Should Contractors Be Making in Contracts to Prepare for the Possibilities of Change Orders That Will Help Them Handle Them More Seamlessly Later?
Scott: Everyone in construction knows changes on a job are a fact of life. The process for dealing with changes needs to be clear and agreed upon up front. That way everyone is on the same page for change management. With consistent process planning, when a change request (CR) or potential change order (PCO) is initiated, everyone already knows their role, the schedule impact is clear, and the sense of urgency in dealing with the change is easily communicated.
The reality is that changes aren't cookie cutter situations. Contract provisions for dealing with changes shouldn't try to cover every possible scenario. The PM needs latitude to make decisions based on his knowledge and the specific circumstances surrounding a change. The software should be able to adapt to these changing conditions and stipulations.
The Concept of "Connecting the Field" With Mobile Access Has Been a Major Initiative With Construction Management Software. Are Your Company's Customers Demanding Mobile-Based Field Access?
Scott: Mobile continues to grow in importance on the job site as an input tool as it has the potential to save field teams time. However what can be done is dictated in most cases by the size of the screen and what it's being used for. Our users find smartphones are really not very practical for most tasks that require data entry. The screen is just too small. Tablets are much more functional because they have enough real estate for the average person to use efficiently.
When people are looking at mobile they need to think about the type and volume of information they want their field teams to capture. Start out simple and build from there. Having a mobile solution that allows the forms to be configured for field entry is critical. You don't want or need every field to be displayed as that will take up screen space and frustrate people. On an RFI or potential change order for instance, only show the fields that are relevant to getting the process started. Being able to attach photos is also very helpful. The full form can be accessed later back in the job trailer, or the office or from home and the rest of the information added.
For more great information on project management solutions for the construction and engineering verticals, make sure to follow @IPMGlobal on Twitter.