The best home builder software includes:
CoConstruct: Best Overall
ProCore: Best for Advanced Projects
Buildertrend: Best for Ease of Use
In the rapidly evolving construction industry, selecting the right home builder software can be the linchpin for success. Dive into our comprehensive guide to discover the top software solutions that are transforming the way builders manage, communicate, and deliver projects.
1

CoConstruct - Best Overall

CoConstruct stands out as a comprehensive tool tailored for home builders and remodelers, streamlining various stages of the construction process. Its strengths lie in its robust communication features, allowing teams and homeowners to stay connected and informed through a centralized platform. The software's seamless integration with QuickBooks, coupled with its ability to create specification templates for proposals, makes it a valuable asset for professionals aiming for efficiency.

The mobile app is another highlight, offering real-time access to project plans, timekeeping, and scheduling, proving invaluable for professionals on the move. Moreover, CoConstruct's customer support is frequently lauded for its responsiveness, ensuring users have the assistance they need. However, potential adopters should be prepared for a learning curve, as some functionalities might not be immediately intuitive, and occasional app glitches have been reported.

For home builders seeking a holistic solution that emphasizes communication, financial tracking, and mobile accessibility, CoConstruct emerges as a top contender. While it does have its challenges, its suite of features designed to enhance project management and client interaction makes it a worthy consideration. The occasional cons, though minimal, underscore the software's commitment to continuous improvement and user feedback.

What We Like
Communication tools
QuickBooks integration
Templates and proposals
Overview
Price Range: $$
Starting Price: $99/month
Client OS: iOS, Android, Web
Deployment: Cloud Hosted
2

Procore - Best for Advanced Projects

Procore emerges as a compelling choice for home builders seeking a comprehensive and user-friendly platform. Its design specifically caters to the construction industry, ensuring that builders can seamlessly integrate it into their workflows.

Users, from small companies to larger enterprises, have lauded Procore for its ability to foster collaboration, with features that keep all stakeholders, from contractors to architects, on the same page. This not only streamlines communication but also enhances the efficiency of projects, ensuring timely and under-budget completions.

However, while Procore offers a plethora of tools and features, some users have noted a learning curve, especially when integrating with other software like Quickbooks. This means that while the platform is robust, new users might need to invest time in training and familiarization. Additionally, the high cost of Procore, though justified by its expansive features, might be a concern for some businesses.

In conclusion, for home builders aiming to elevate their project management, Procore stands out as a top-tier option. Its comprehensive features, tailored for construction, promise enhanced efficiency and collaboration. However, potential users should be prepared for initial setup challenges and weigh the investment against the platform's extensive benefits.

Best for Advanced Projects:

Procore



What We Like
Comprehensive construction-specific tools
Enhances collaboration and communication
User-friendly with robust features
What We Don't Like
Custom pricing model means limited price data available.
Learning curve for new users means training is required
Overview
Price Range: $$$
Starting Price: $375/month
Client OS: Web
Deployment: Cloud Hosted
3

Buildertrend - Best for Ease of Use

Buildertrend emerges as a leading choice for home builders seeking a comprehensive and user-friendly construction management software.

Its robust feature set, ranging from scheduling to financials, offers builders a unified platform to keep all job details organized, streamline communication, and engage clients through real-time updates. The software's client portal, in particular, has been lauded for reducing the need for constant client communication, allowing builders to focus on the core aspects of construction.

However, like any software, Buildertrend isn't without its challenges. Some users have reported occasional technical glitches, such as freezing during document uploads. Additionally, while many appreciate the platform's comprehensive nature, a few find certain features, such as the feature designed to assist builders and clients in choosing materials and fixtures for a project, to be limited or in need of refinement.

Despite these drawbacks, the overwhelming consensus is that Buildertrend offers exceptional value for its price. The company's responsive customer support, combined with its commitment to continuous improvement, makes it a compelling choice for home builders aiming to elevate their project management and client communication capabilities.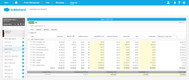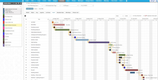 What We Like
User-friendly and intuitive interface
Streamlined client communication portal
Responsive customer support team
What We Don't Like
No Gantt chart layouts
Non-customizable workflow
Print-outs lack project details
Overview
Price Range: $$
Starting Price: $399/month
Client OS: iOS, Android, Web
Deployment: Cloud Hosted
These frequently asked questions (FAQ) about home builder software can help ensure you are choosing the right software for your needs.
What is Home Builder Software?
Home builder software is a construction management software that operates as part home design software, home construction, and interior design software. Homeowners can be given access via customer portals that allow them to view the status of their new homes–ensuring the construction project is streamlined, stays within budget, and is completed on time.
Home builder software is primarily used by residential construction companies, custom home builders, and general contractors for project management, estimating, job costing, scheduling, and purchasing. Mobile capabilities allow home builder software to be used on job sites via field service management tools, such as on-site eSignatures on newly created purchase orders and service agreements.
While builders can get away with using general contractor software, there are many vendors offering dedicated home building software with specific project management tools. Specialized systems often include databases with vendor information for parts or materials for home projects like appliances, plumbing fixtures, or flooring materials. Some systems also include home design functionalities to assist with creating blueprints and 3D models.
Home builder software can come as a single platform that offers an all-in-one software solution alternative to manual methods such as spreadsheets. Other types may include integrations with popular accounting software such as QuickBooks–allowing you to get the non-financial features you desire, such as project management, while continuing to use the financial solution you're used to.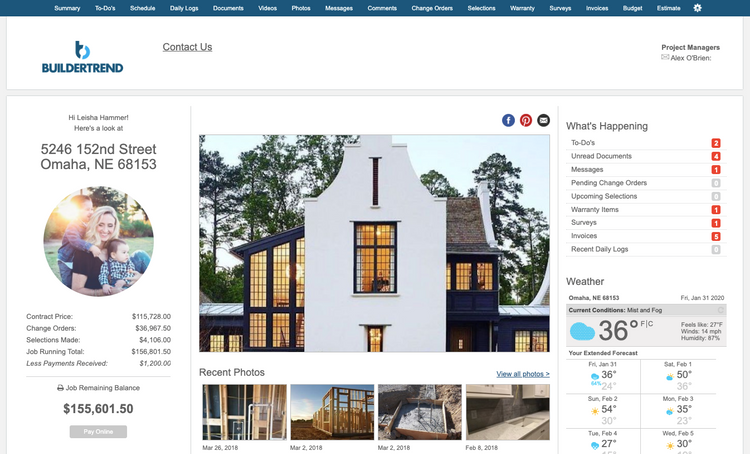 Features Of Home Builder Software
Construction Estimating: Create accurate estimates based on labor costs, required materials, and equipment needed to complete the job.
Job Costing: Assigns costs to labor, materials, equipment, and subcontractors.
Project Management: Coordinate scheduling, time tracking, resource allocation, document management (blueprints, progression photos, etc), punch lists, and warranty information.
Accounting: Manage invoicing, purchase orders, payroll, lien waivers, and change orders.
Customer Relationship Management: Allow customers to suggest or approve changes to the design, send post-job surveys for customer satisfaction analysis, automate notifications for warranty changes, and store customer contact information.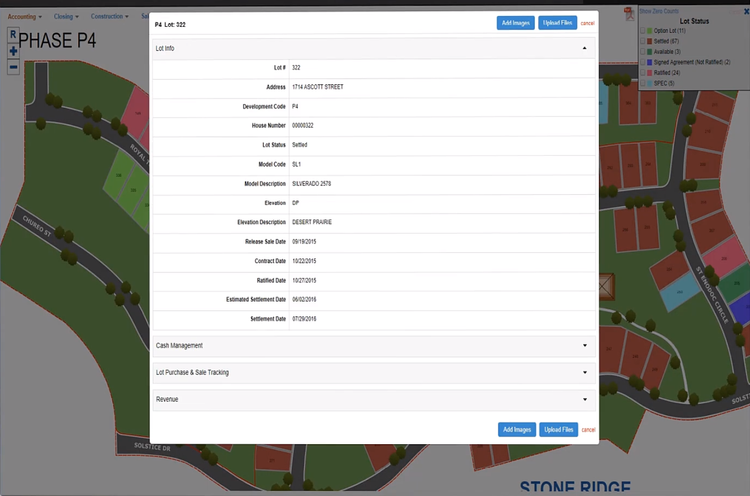 Benefit #1: Improve Your Estimating Processes
If your estimates are too low, you risk upsetting clients over unexpected price increases. If your estimates are too high, you're likely losing out on a lot of potential projects. Construction estimating software functionality assists with creating an accurate quote based on the costs of labor, subcontractors, materials, and equipment needed to build the home. Accurate quotes will help you land more jobs, keep customers happy, and increase ROI.
As the project goes on, customers might change their mind about certain aspects of their home's interior or exterior design. The estimate will automatically be adjusted for things like appliance upgrades, countertop material changes, or fixture updates.
Digital takeoff is also an important part of estimating to ensure your quotes are as accurate as possible. Digital takeoff assigns costs to lumber and steel, as well as light fixtures, pipes, and cabling. A detailed price list of the materials required for the project is created based on dimensional information extracted from the blueprints.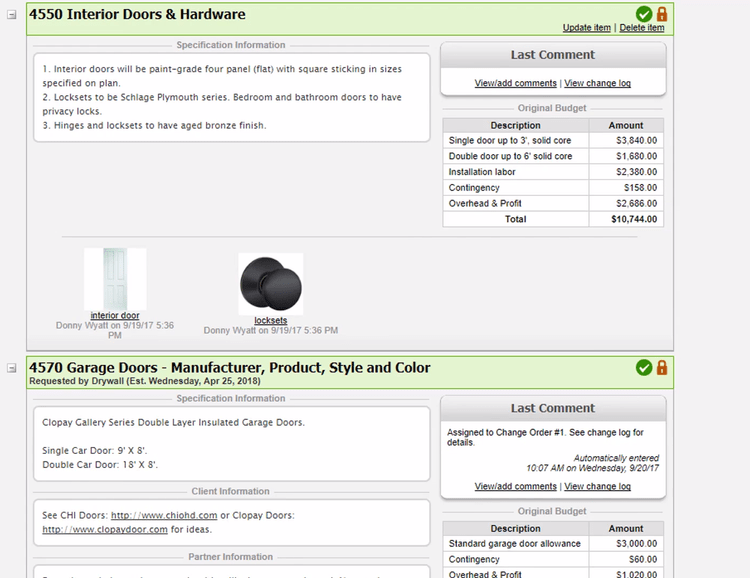 Benefit #2: Scheduling Enhancements That Allow For More Jobs
Scheduling in home builder software helps you assign labor and resources to particular tasks. The system will alert you if there are any conflicts in the schedule, so you can make changes as needed to prevent delays. Having a schedule laid out for all of the labor and resources will also help you calculate an accurate completion date. The completion date will be automatically adjusted if any issues arise, so your customers won't be left in the dark about schedule changes.
Some home builder systems also provide custom schedule views including Gantt charts, Kanban boards, and calendar views. These views will help you visualize the labor, materials, and equipment being used at particular times in the construction process.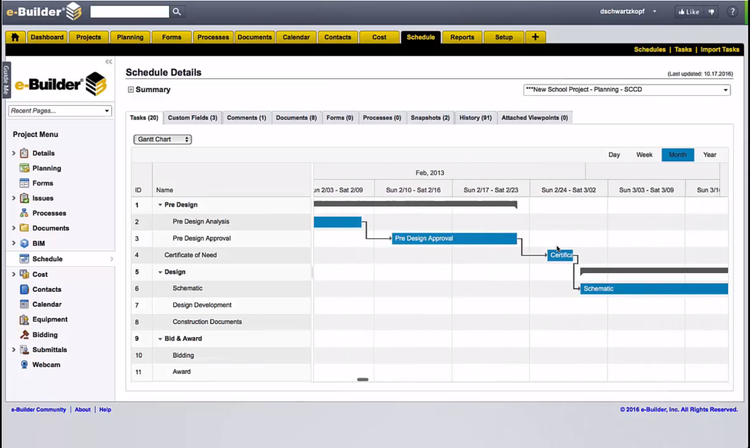 Benefit #3: Create Accurate and Timely Purchase Orders
Purchase order management in home builder software allows you to create orders for services, raw materials, and products that are needed for a project. The system will keep track of vendor contact information, purchase quantities, delivery times, and costs. When the price and quantities are approved by the vendor, you can save time by collecting the approval signatures electronically.
Purchase order management also includes the scope of work documents that include materials, description of project deliverables, cost codes, and payment schedules.