What is Payment Processing Software?
Payment processing software makes it easy for business owners to set up a merchant account and accept a variety of payment methods from their customers. Ecommerce businesses use payment software to process orders directly from their websites. Most online payment systems have currency conversion features for accepting global payments. The software can also check if customers abandoned items in their shopping cart and send out automatic email notifications to improve your conversion rates. Physical stores also use software to accept EMV chip cards and cash and check payments.
Advanced software can also accept payments from your customer's mobile device through an app like Apple Pay and Google Pay depending on if the customer uses an Android or iPhone. Some advanced systems also take payments from cryptocurrencies.
Payment processing is a big part of point-of-sale software (POS software). The POS systems also have features like customer loyalty programs, promotion management, age verification, and item lookup. Most POS vendors also sell hardware that is necessary for processing payments like card readers and terminals.
Features of Payment Processing Software
| Feature | Description |
| --- | --- |
| Online Payment Processing | Accept one-time and recurring payments through a virtual terminal. Most payment processors will accept payments from major credit cards and debit cards like MasterCard and Visa, as well as ACH bank account transfers, e-checks, and payment service providers like PayPal. |
| Billing and Invoicing | Set up one-time and recurring billing and invoicing for products or services rendered. |
| Returns and Discrepancy Management | Refund payments made from product or service issues, chargebacks, or payment discrepancies. |
| Sales Performance Reporting | Track transactions, returns, and overall sales performance. |
| Tokenization | Protects credit card data used during digital payments. |
Benefits of Payment Processing Software
Some benefits of payment processing software include:
Process Payments Anywhere
Payment processing software not only lets customers pay for goods through your eCommerce store, but also allows you to accept payments on the go. Some software systems can be used with mobile card readers that allow you to swipe credit cards or accept payments from a mobile app like Apple Pay or Google Pay. This allows you to accept customer payments in the field and while you're away from your physical store.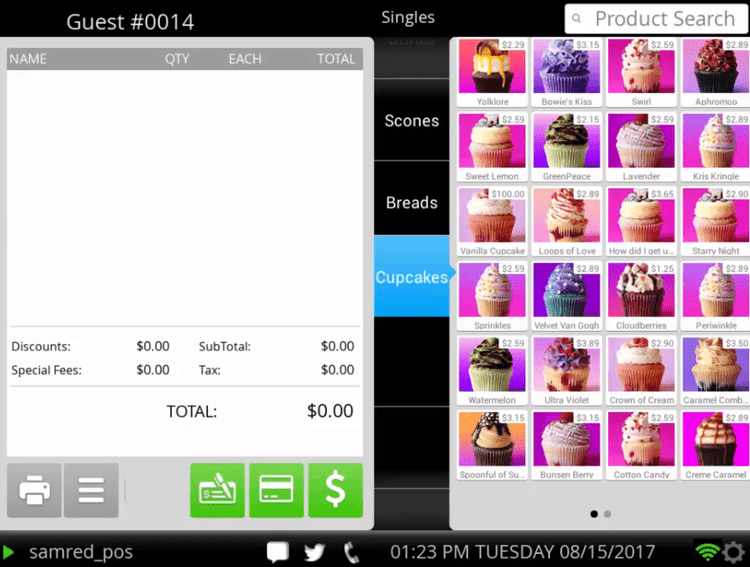 Automate Billing and Invoicing
Payment processing software streamlines billing and invoices. The system sends out bills and invoices for products and services rendered. Customizable templates are usually part of the software that allows you to include your company logo, contact information, product or service description, prices, and due dates. Payment reminders are also automated, ensuring you're getting paid on time. If payments are late, the system will add applicable late fees.
Payment plans and recurring subscriptions are also billed and processed with online payment software. Customers can have payments automatically withdrawn via bank account transfers or credit card payments. Some payment processing systems may charge extra transaction fees for different payment methods.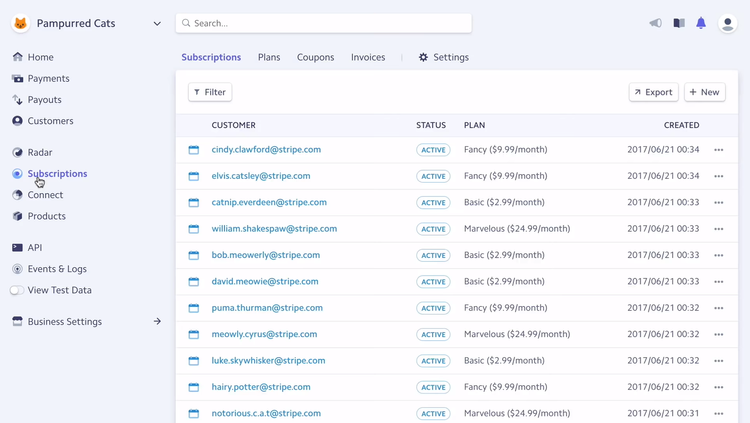 Pay Vendors Electronically
There are a few different ways to make payments electronically. Some smaller businesses rely on their financial institution's online bill pay system to set up payment transactions. With this method, you can plan one-time or automatic payments. This bill pay system relies on the financial institution to process the payment electronically or to send a check on your behalf. Triggering individual payments through your bank is a step in the right direction. It offers an automation benefit in terms of reducing the time it takes to pay your vendor. It also helps create cost savings related to reducing or eliminating check writing costs.
Arranging bank draws with vendors takes the automation a step further, but surrenders a measure of control. With this approach, you provide your business account number to the vendor. Through an EFT (electronic funds transfer) transaction they draw the specified dollar amount from your account on the agreed upon date. ACH (Automatic Clearing House) is a specific kind of EFT that utilizes the Automatic Clearing House network of financial institutions and EFT standards.
More and more accounting solutions are getting on board with electronic transactions. Software based systems offer the strongest level of control. They also help you streamline your bookkeeping processes and improve your ability to accurately understand your real time financial position. Some of the more sophisticated systems even allow you to scan in an invoice from your vendor, route that invoice to the appropriate manager for approval, and then pay that invoice from your accounting software through the click of a button.
Is It for Our Company?
There are electronic payment processing software options for all companies of all sizes. There are even options for companies that are looking to leverage different existing technologies. So, which one is right for you? Let our team gather a bit more information and save you some time by searching for the best electronic payments processing options for your particular business needs. Get started today!