The virtual shopping cart forms a vital part of the eCommerce website shopping experience. With an interactive cart, shoppers can browse merchandise from your digital storefront, select those they want, and pay for those purchases with credit cards or other methods, just as they would shop in a physical retail location except with the convenience of being entirely online.
Shopping cart software lets online stores build custom carts their customers can use to select and purchase products. Cart functionality also processes payments from online processors like Apple Pay and Amazon Pay during checkout and automatically calculates relevant taxes and carrier shipping rates. An effective cart setup can even recover lost sales from abandoned carts by sending customers email alerts reminding them to complete their purchase. Start utilizing shopping cart software for your B2B or B2C store.
Shopping Cart Software Features
Inventory management: Maintain effective stock levels of your most popular products with real-time cycle counts, assign unique SKUs to differentiate between on product variations available on the site
Product categorization: Organize products into customizable categories for easier shopping; assign certain products to appear as add-on purchases based on buying habits
Order management: Capture, track, and fulfill orders across multiple sales channels by connecting real-time data on inventory and sales
Shipping rate calculator: Automatically determine shipping costs for customers based on where they are located and factors such as expedited delivery, product dimensions (height, weight, etc) and carrier rates
Sales tax calculator: Accurately calculate sales tax on merchandise during the checkout process
Payment processing: Process credit cards and online forms of payment including PayPal, Amazon Pay, Google Pay, Stripe, and more; set up autopay for recurring payment solutions or subscriptions
Marketing tools: Run special promotions, offer loyal customers special discounts through email marketing campaigns, or allow shoppers to use custom promo codes during checkout
Abandoned cart notifications: When a shopper has items in their cart and leaves the site, send an email or alert to their account reminding them of their abandoned cart
Returns and refund management: In the event a customer requests refund or wants to return merchandise, have a system in place for handling those events to track returned packages and payments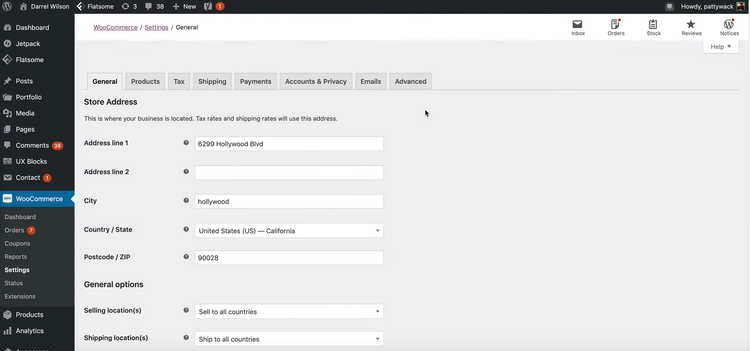 Best Shopping Cart Software Benefits
Business owners with an eCommerce platform will benefit from integrating a shopping cart software:
Accurate Stock Counts
In a traditional brick-and-mortar store, it's clear when an item has been removed from a shelf and placed into a physical shopping cart because it's physically not there. If another customer comes along, they have to accept the empty shelf or ask an associate if there are more in the back. Online, it can be hard to know if merchandise is really available if someone has placed a virtual item into their cart and is still going through the checkout process.
Knowing what's in stock is particularly important if you operate a multichannel eCommerce store or a hybrid retail location which allows for in-person and online shopping. Have an item listed online in multiple places or through third-party sellers? You can separate inventory numbers based on where the listings are to prevent shortages. Or if one site is performing better, move more stock there to keep sales up.
Encourage Sales with Organized Categories
One of the benefits of shopping online is the ability to find exactly what you're looking for. No more wandering the aisles of a store trying to find the right shelves. Instead, they can just type in a search term and be led to the relevant products on your site. Product page templates can ensure all your products contain the relevant information to help shoppers find exactly what they want.
For shoppers who prefer browsing, using a shopping cart software to organize your stock into detailed categories can increase sales opportunities. For example, imagine your shop sells swimming accessories. Whenever someone places a swimsuit into their cart, they can be shown top cross-selling categories, such as towels or sunglasses.
Abandoned carts are another issue eCommerce platforms face. Customers physically shopping in a store are less likely to literally abandon their entire cart while out shopping, though they may put a few items back from time to time. With online shopping, it's easy for a potential customer to exit your site if they change their mind. You can attempt to save these abandoned carts by sending notifications to shoppers who have left items in their cart. For some who accidentally left their shopping or were interrupted, the reminder will help them finish their purchase. For those who intentionally abandoned their cart, you have the opportunity to convert a fail into a success by offering special discounts as an incentive.
Securely Process Payments Online
Stores used to offer sales through catalogs, the forerunner to the online shopping experience. Now, online payments are convenient but can be a potential risk. Shopping cart software offers security features to protect consumers and your store:
SSL/HTTPS
PCI-DSS compliance
Anti-fraud
Store owners may need additional protection and technical support if you operate as a cross-border retailer and accept multiple currencies.
Email marketing and search engine optimization (SEO) can alert past customers of new discounts and promotions. Based on previous purchases, send special limited time deals to consumers for cross-sell products. With shopping cart software, you can protect customer contact information and remain compliant with online security standards.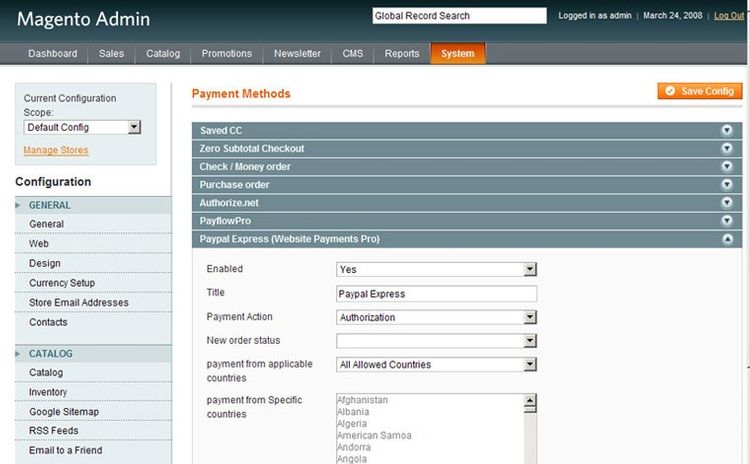 Custom Carts with No Coding
While there is a lot of overlap between full eCommerce software and shopping cart solutions, there are some differences when it comes to building your virtual storefront. If you already have an eCommerce website and just need a cart plugin, it can be tempting to install a free, open source option. Fully open source shopping carts are available, though they require additional coding to customize to your specific shop needs. If you don't want to figure out how to code yourself, a shopping cart software can do all the difficult coding for you.
As described above, you'll need a secure checkout process as well. Open source coding might not be up-to-date on the latest security standards. Software can offer a fully protected payment gateway. And a provider can offer 24/7 customer support in the event cart functionality ever goes down, rather than struggling to find errors yourself. So while open source shopping carts may be free for self-hosted sites, they lack the long-term protection offered by SaaS services.
Shopping Cart Pricing Guide
Converting your traditional storefront to an eCommerce platform can be costly. Fortunately, shopping cart software is available as either a standalone solution or as part of a larger eCommerce website builder. However, if you only offer a few products or services, you might not want to invest in a full eCommerce solution when you only need a cart to facilitate purchases. If you already have a website then standalone shopping cart integrations can be far more affordable.
Shopping cart software with monthly fee subscriptions range from $4 to $500 per month. One price factor is whether you want the shopping cart software hosted or installed on-premise. A cloud-based system is ideal for businesses which are entirely online, while on-prem solutions are better suited for hybrid shops which have real-world locations and virtual storefronts.
User-friendly eCommerce shopping carts can accept multiple payment methods, including credit cards. It's important to note there may be additional transaction fees for processing credit card payments or third-party payment options. And they can include mobile apps for on-the-go updates and changes to your online shopping experience.