What is Brewery Software?
Brewery software is used for managing the brewing process and business operations.
Microbreweries and small craft breweries typically look for a lower cost brewery management solution that makes it easier to handle business operations. Some features smaller breweries look for include inventory management, production process management, and core accounting.
Larger macro breweries look for brewery ERP solutions that manage the production processes along with more advanced features like compliance management, eCommerce, and human capital management.
Features of Brewery Software
Common Features
| Feature | Description |
| --- | --- |
| Inventory Management | Track raw material inventory levels for beer production as well as the on-hand inventory of finished products in real-time. |
| Quality Control | Monitor brewing process variables like temperature and pH levels to ensure the beer will turn out the way it should. |
| Recipe Management | Store formulas for each type of craft beer or product, as well as substitute ingredient information. Batch scaling information is also available for changing batch sizes. |
| Accounting | Monitor expenses and revenue from the brewery. Generate financial reports and TTB operations reports. |
Advanced Features
| Feature | Description |
| --- | --- |
| Keg Tracking | Monitor the kegs you have on hand - what beer is in the keg, how many kegs you have, and who kegs are rented out to. |
| Human Capital Management (HCM) | Track employee time and expenses, process payroll, and administer benefits. Manage recruitment and onboarding. |
Brewery POS Software
Breweries with storefronts should look for a point of sale system to process payments, manage customer loyalty programs, and provide an e-commerce platform for online sales. POS systems are usually separate from brewery management software; however, industry-specific POS systems are available. Most POS software will integrate with brewery management solutions.
Brewery POS systems will also help you ensure you're following state and local ordinances for alcohol sales. POS systems allow you to verify age and deny alcohol sales outside of restricted times.
If you offer brewery tours, the POS system can manage reservation scheduling for private events and groups.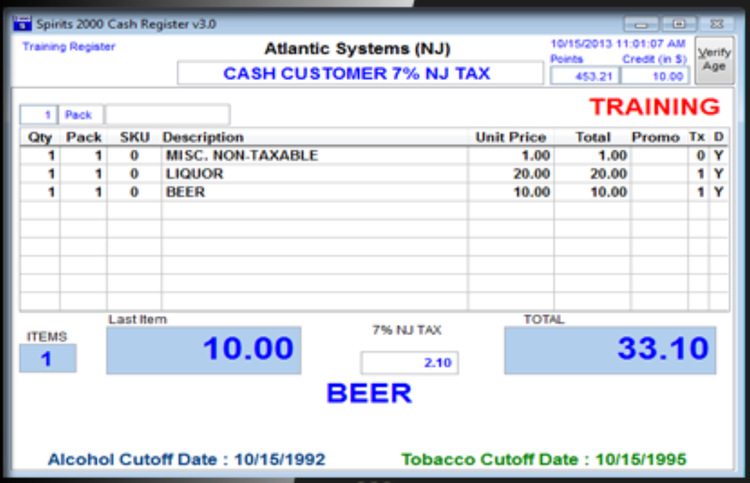 Brewery Manufacturing Software
Brewery software helps manage the entire manufacturing process from obtaining raw materials to brewing to bottling. The software helps you plan how much to make of each product to prevent over or under producing by comparing past sales and seasonal trends. More popular beers can be produced more frequently than underperforming beers. Brewery software also helps manage production schedules, so you know when the finished product will be ready.
The system will keep track of your on-hand inventory for raw ingredients and finished products. You will be notified when to order more materials or create more beer when supplies start running low. Recipes are also stored within the system. It allows you to check ingredient levels from the recipe, as well as scale batches and substitute ingredients as needed.
Brewery software also performs quality control tests throughout the brewing process. The system will monitor temperature and pH levels to ensure the beer is being brewed properly.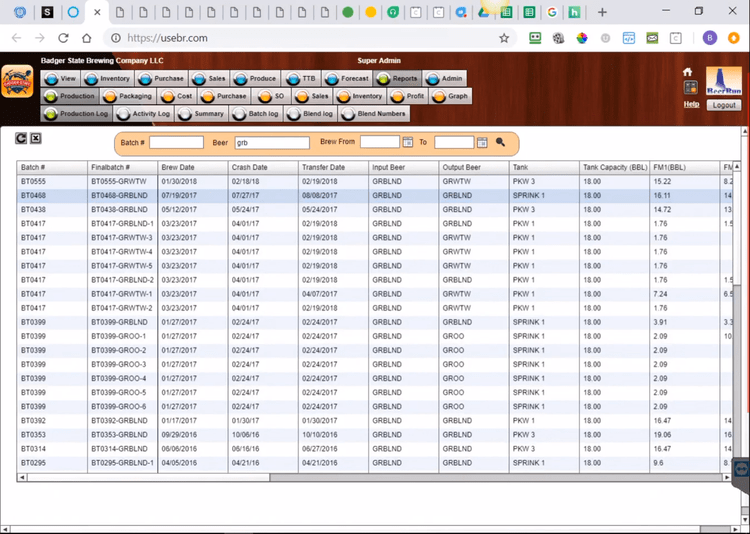 Brewery Accounting Software
Brewery software features basic accounting functionality that helps you keep track of your brewery's sales and expenses. The system lets you run reports to see how specific products are performing, current inventory numbers, total sales, and open or overdue invoices.
Most brewery software also integrates with accounting software like QuickBooks or Xero. Purchases and transactions from the brewery system will be automatically recorded in the accounting solution, so you don't have to record anything twice.