What is Contract Lifecycle Management (CLM) Software?
Contract lifecycle management (CLM) is the control of legally-binding contracts from the moment they are awarded until they are finally fulfilled. A subset of contract management systems, which is more broad in scope, CLM software focuses specifically on authoring requests, coordinating negotiations, gaining signatures for approvals, and any contract renewals.
CLM software covers these major steps of the contract process:
Capture data: Gather all of existing paper contracts and digitize them into a CLM database
Track contracts: Monitor all important contract data in real-time for existing and newly signed contracts
Author: Set up contract templates in order to expedite the creation of new contracts
Create: Build brand new self-service templates or "patch" contracts negotiated with clients
Approve: Carefully ensure all contracts are reviewed and approved by the right person to cut down on risk
Negotiate: Suggest and review changes during the procurement process
E-Sign: Electronically validate final contracts with digital signatures
Analyze: Perform in-depth analysis of completed contracts to find future opportunities for improvement
Every one of these steps is a vital part of the contract lifecycle. CLM software automates contract management workflow while also increasing procurement visibility for all relevant parties. The end result is streamlined contract execution, higher compliance, and fewer risks.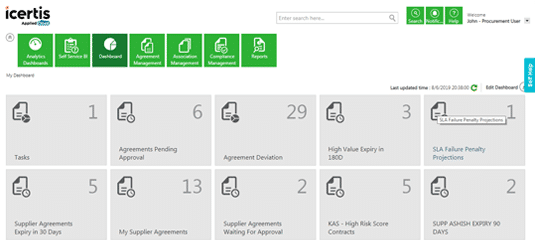 Features of Contract Lifecycle Management Software
Contract creation: Use templates with pre-approved language and terminology to draft and edit contracts with all required fields and clauses
Ad hoc reporting and analyzing: Sort through all your contract data to create custom reports you can filter and categorize; Review useful insights on contract cycle times in order to improve future contracts
Approval management: Create a contract approval process during the negotiation and review process to ensure all relevant approvals are present
Electronic signatures: Digitally sign documents and collect signatures from all involved parties electronically
Contract execution: Electronically validate all signed, legally-binding contracts using traditional signatures or QR codes
Contract repository: Create long-term storage for contracts for the purpose of indexing, analyzing, and linking relevant documents to key accounts
Automated alerts and notifications: Set reminders for contract renewals or expiration dates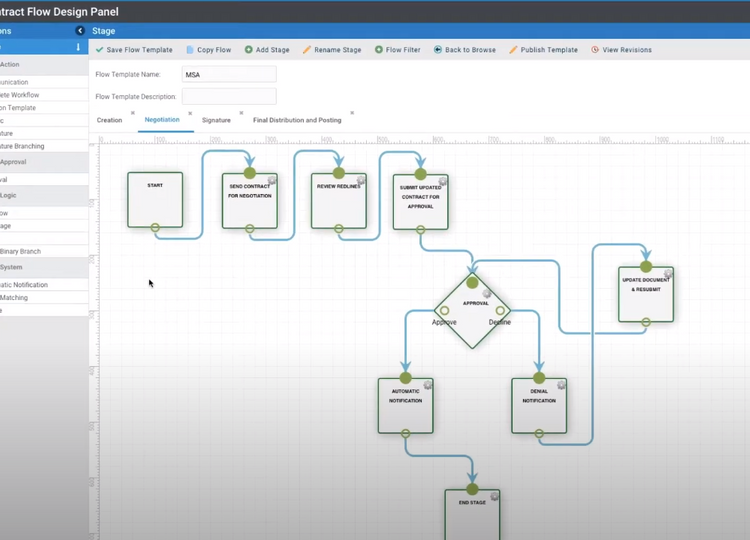 Best Contract Lifecycle Management Software Benefits
There are many benefits to introducing a CLM software to your business practices:
Streamline Negotiations
CLM software provides customizable contract templates suitable for all sorts of industry-specific deals. These highly configurable templates can be augmented by a clause library, full of everything a potential contract needs before completion.
CLM software is available on-premise or through Cloud-based platforms. Both of these offer numerous advantages, particularly for industries requiring fast turnaround times when negotiating deals. Keeping contracts stored in a Cloud-based CLM platform means updated documentation can be shared with all parties in an instant.
E-signature tools provided by CLM solutions further expedite the contract process by allowing multiple users to sign documents completely online. No more waiting for couriers, faxes, or in-person meetings to finalize deals. Just streamlined collaboration between all parties.
Remain Compliant
Contracts are legally-binding documents; as such, all clauses contained therein must remain fully compliant. Keeping track of each separate contract and clause can be a hassle without a comprehensive organizational system. Fortunately, CLM software automates obligation tracking processes to increase compliance, reduce liability, and improve risk management practices. This is particularly beneficial in industries which must adhere to strict government regulations.
Reporting features allow you to keep tabs on contract progress, both those you are developing and those made by external third-parties. Regular updates will keep everyone informed of new developments or changes to the original contract deal. And redlining tools provide a highly visible audit trail, further protecting your business interests.
Digitize Paper Contracts
Perhaps the most interesting benefits provided by CLM software is the ability to fully digitize existing paper contracts for storage in a central repository. The data contained in these contracts can then be searched for using the software based on set parameters, such as client or company name, date of origin, or contractual obligations. For example, an entire contract originally written in Microsoft Word can be brought into the repository without the need to manually re-enter the information.
Finally, many popular CLM software options are compatible with enterprise resource management tools and accounting software. Along with digital contracts, this user-friendly integration with additional types of software helps streamline your entire workflow.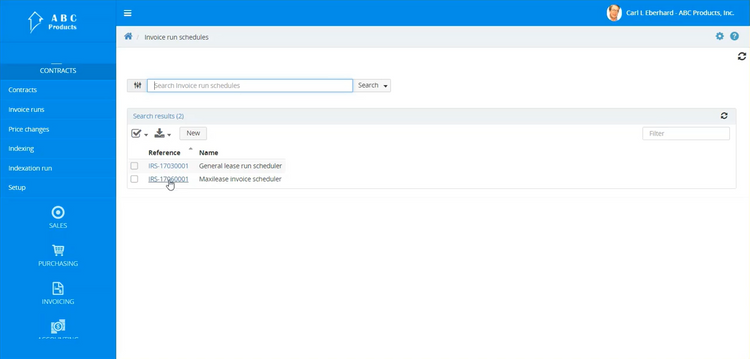 Contract Lifecycle Management by Industry
Companies all over the world rely upon carefully crafted contracts in order to operate. The industries which benefit most from CLM software include:
Finance and banking
Government
Healthcare
Human resources (HR)
Legal and law firms
Sales and marketing
Procurement
Of course, any industry which uses contracts can utilize contract lifecycle management software to streamline processes.
How is CLM Different from Contract Management?
At first glance, contract lifecycle management software may not seem that different from general contract management solutions. In fact, it's not uncommon for "contract lifecycle management" and "contract management" to be used interchangeably. However, there are a few notable differences to consider.
First, contract management solutions generally have more broad features, reaching out into streamlining workflow management. Along with creating a contract, the idea is to use the software to also manage whatever the contract relates to, like accounting or budgeting on the project. In contrast, CLM is hyper-focused on optimizing each step of the contract acceptance process through final execution and renewal.
Additionally, CLM is more commonly used in enterprise-level systems, as these larger corporations tend to have more diverse contract needs. Essentially, CLM is designed to offer slightly more specific services than what a baseline contract management software has.
Pricing of CLM Software
The right contract lifecycle management software for your business will depend on several factors, including costs. Fortunately, there is a wide range of solutions available for every price point. Low cost CLM software starts at $59 per user per month while solutions on the upper end of the price spectrum can reach as high as $775 per month.
The exact pricing is generally determined by the amount of contracts you'll be creating and storing in the software, and the number of users. Minimum user requirements may raise the total price for subscription-based payment models. Other perpetual license options may have fees for implementation, training, and annual upkeep.