The best contractor management software makes it possible for contractors to perform estimates, organize labor, and bring in the right equipment to complete jobs on time and safely. We've reviewed the best software to help contractors find the right solution.
1

TRACK - Best Overall

TRACK is a contractor management software developed by Management Controls. This software can lower contractor costs by up to 10-15% in annual savings by controlling labor, equipment, and material spending.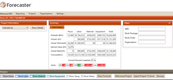 What We Like
10%-15% savings on annual expenses
Real-time workforce scheduling
ERP integration available
Overview
Client OS: iOS, Android, Web
Deployment: Cloud Hosted
2

Contractor Compliance - Best for Compliance Management

Contractor Compliance is an EHR management software for contractors and hiring organizations looking to increase safety compliance on the job. General contractors and hiring companies alike can use this solution to manage compliance levels, renewals, and re-qualifications through an easy-to-use digital dashboard.

What We Like
Real-time compliance levels
In-app reminders for contractors
Low cost of ownership
Overview
Price Range: $
Starting Price: $190/year
Client OS: Web
Deployment: Cloud Hosted
3

ProContractor One - Best for General Contractors

ProContractor One by Viewpoint is an all-in-one cloud software solution that helps small to mid-sized contractors handle the complexities of the entire project lifecycle. This all-in-one solution covers everything from takeoff and estimating through job cost accounting and project management.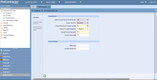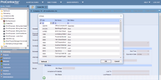 What We Like
Made for small to mid-size contractors
Cloud-based solution
Also includes equipment, financial, and project management
Overview
Price Range: $$$
Deployment: Cloud or On-Premises
---
What is Contractor Management Software?
Contractor management software to handle construction projects from start to finish by combining project management, estimating, bidding, job cost, compliance, and general construction accounting into an all-in-one, easy-to-use solution.You can even handle unexpected issues along the way, like weather delays or sudden change orders.
Some contractors also take on remodeling jobs in addition to new construction projects. Even these smaller remodeling jobs need accurate estimates and timelines to get done. The best contractor management software covers projects of all sizes.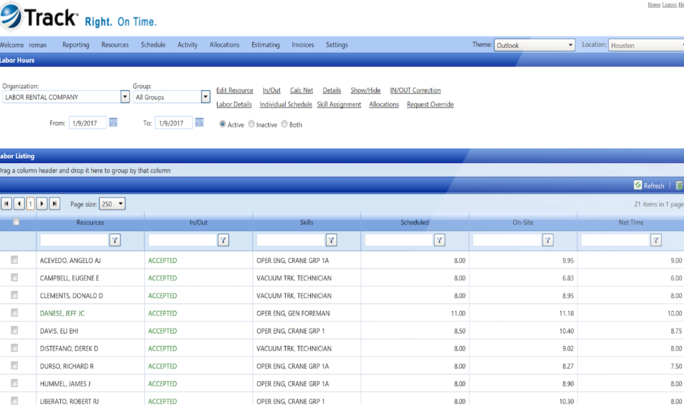 Key Features of Contractor Management Software
Construction Accounting: Record a general ledger with invoicing, income, purchase orders, payroll, and other construction expenses. Check Accounts Payable against Accounts Receivable on a regular basis.
Estimating and Job Costing: Evaluate how much a construction job will cost based on labor, resources, and equipment usage.
Bid Generation and Contract Management: Create professional bid proposals for jobs. Digitally organize and manage your upcoming, past, and pending bids.
Scheduling: Arrange labor and equipment around your schedule in order to keep projects moving on a set timeline.
Change Orders: Address any variations to a current job without causing massive delays down the road.
Document Manager: Automate storage of past and current bids, invoices, bills of material, payroll, and more in one place. Save information on Environment, Health, and Safety (EHS) standards.
Subcontractor Management: Free up your schedule by working with subcontractors, freelancers, and third-party contractors.
Compliance Tracking: Make sure you and your team are compliant with client requirements.
Customer Relationship Management (CRM): Track leads through organized contact management systems. Save data on interactions via calls, emails, meetings, and social media.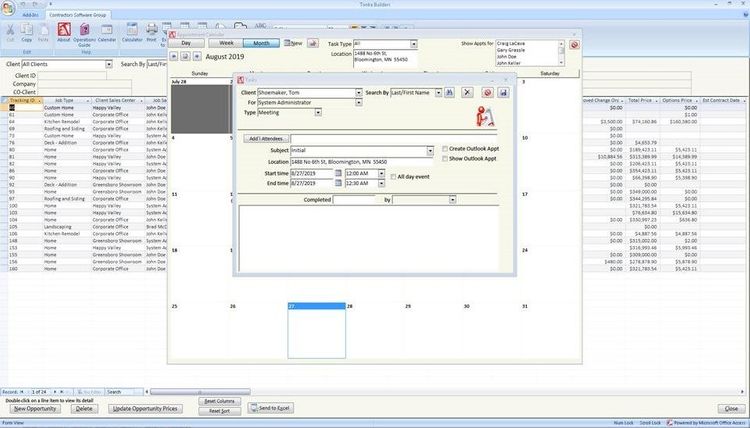 Benefits of Contractor Management Software
These are the main benefits of using contractor management software:
Create Professional Bids with Accurate Estimates
As a contractor, you're in charge of finding and securing new jobs. Whether you're bidding on big jobs with architectural firms or government entities, contractor management software can streamline the process so you get polished, professional bids every time. And the estimating and job costing modules can reveal which projects are worthwhile and which are a waste of your time.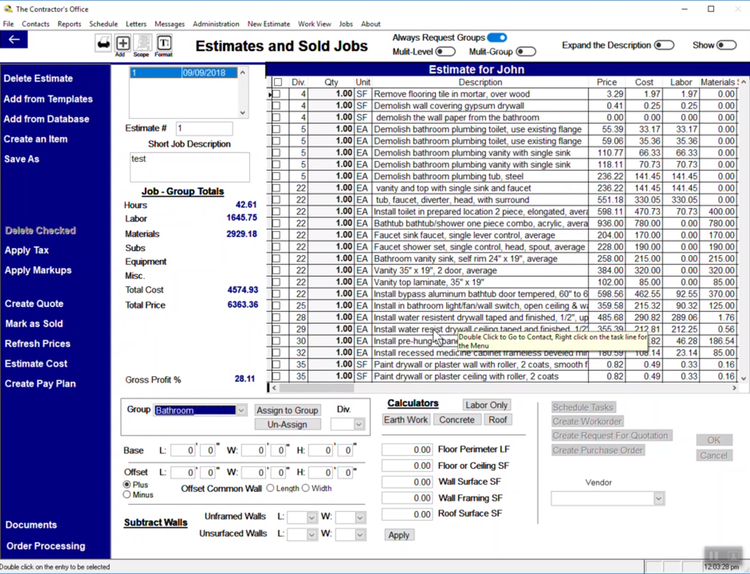 Manage Multiple Projects at Once
Juggling multiple bids? The scheduling applications coordinate your potential workflow in advance so you're not double-booked. And workforce management tools make sure you have enough labor, whether from your own team members or subcontractors, lined up for each project.
An unfortunate reality of construction is the amount of delays. If you use contractor software, scheduling and time tracking applications can help you use downtime to get more work done.
Coordinate with Clients, Customers, and Subcontractors
Contractor software with customer relationship management (CRM) makes it possible to balance communication with clients, customers, and subcontractors alike. Email integration lets you directly manage contacts, schedule follow-ups, and receive notifications about customer engagement. Send and receive construction RFIs to make sure everyone involved is up-to-date on all project requirements. Or arrange conference calls to discuss change orders.
Compliance Management for Contractors
Environmental, Health and Safety (EHS) compliance is a necessary part of being a contractor. In fact, many hiring agencies only work with contractors who meet EHS compliance requirements. Update your compliance electronically and keep it stored online so potential clients can see your team records.
Mobile Access on the Jobsite
Finally, field service management is very important in construction. When you spend most of your time out in the field, you need mobile-friendly software. Contractor management solutions are accessible on smartphones and tablets so you can keep working while on-site. Take photos of project progress, accept electronic signatures on work order, and even print invoices.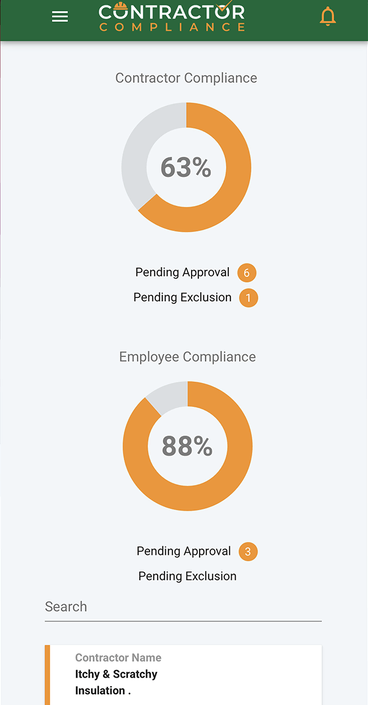 Contractor Management Software Pricing
The starting cost of subscription contractor management software ranges from as low as $7/month up to $375/month. Perpetual license software costs begin at $795. Other all-in-one options are up to $10,000.
Prices for both types of plans may vary based on how many users there are and which applications you need. This one time cost does not cover training and implementation fees, though it may include IT support for the first year.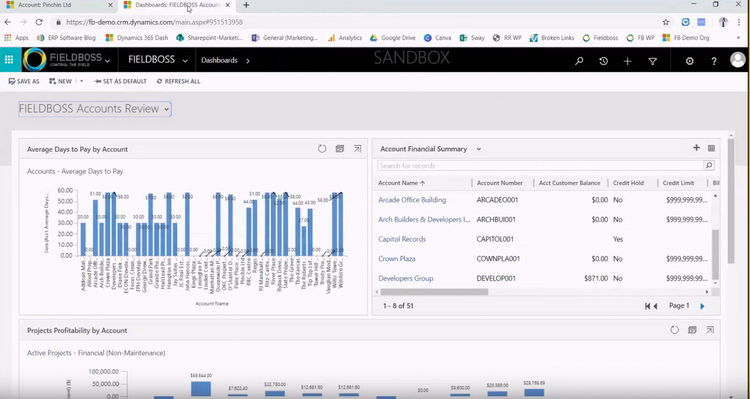 Solving Contractor Pain Points
General contractors face a lot of issues which can be solved by utilizing software. A few key ones are:
Last Minute Change Orders: Being a contractor means handling a lot of change orders. Unfortunately, those additions or omissions may completely change the scope and timeline of the original work order. Handle whatever changes come your way by using software to make instantaneous changes to the schedule and recalculate job costs.
Subcontractors and Freelance Availability: Subcontractors can't always work on the schedule you want. Keep records of which subcontractors deliver the best results so you can build out a reliable network of specialized workers.
Fluctuating Project Budgets: Construction projects are notorious for going over budget, even with careful planning and estimating. Delays and change orders are just some of the reasons your budget could inflate. Construction accounting and job costing solutions let you calculate real-time price adjustments so you can minimize overspending.