What is Subcontractor Software?
Subcontractor software is a collection of industry-specific applications for electricians, plumbers, carpenters, roofers, HVAC technicians, and other independent construction workers. As opposed to general contractor software, this solution lets subcontractors control projects from sourcing the bid to taking the job to depositing the final invoice.
As a specialty contractor, you'll often have to deal with construction companies, general contractors, and other subcontractors on most of the jobs you take. Management software can keep all your different communications in order so you know who sent an invoice, who received a bid, and which employees have their latest pay stub.
When you're working out in the field, Cloud-based construction software can streamline communications between on-site work and your office headquarters.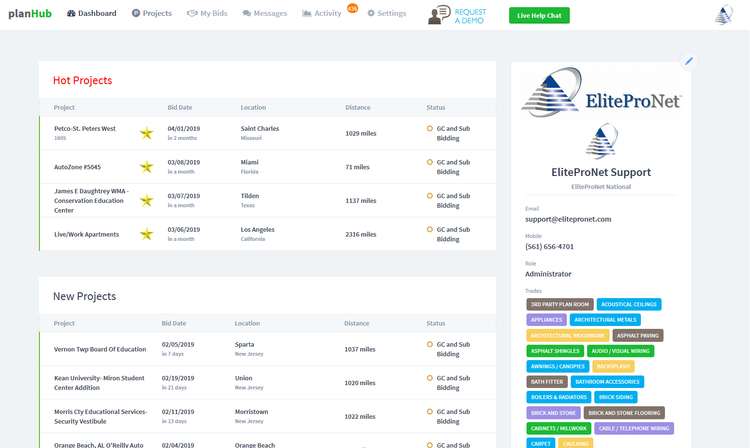 Features of Subcontractor Software
Project Tracking and Scheduling: Streamline projects from the initial bid to final invoice. Update your project schedule based on the general contractor and your own work schedule.
Bid Generator: Design custom bids to give all your job proposals a professional, polished look. Build different forms to fit various proposal types. Incorporate official RFI data and change orders into your bids.
Job Costing: Review jobs costs from materials and labor to determine if a job is worth bidding for. Input real-time material costs for up-to-date pricing during the bid process.
Construction Accounting & Payroll: Keep a general ledger listing income, purchase orders, payroll, and other construction expenses. Match Accounts Payable to Accounts Receivable to stay on top of your finances.
Time Clock/Sheet: Let workers clock in, clock out, take breaks, or schedule vacation online. Monitor who's on time putting in extra hours on their time card. Then see who is out in the field or in the office at any given time with a mobile app.
Document Management and Storage: Create, update, and organize documents like invoices, work orders, change orders, bids and proposals. Arrange documents based on if they're from vendors, contractors, companies, or specific jobs.
Benefits of Subcontractor Management Software
Here are some of the main benefits of subcontractor software:
Effective Communication with General Contractors
When you work for a general contractor, you're often dependent on learning job details from their offices. They are responsible for telling you the job's RFIs, so you better have a clear channel of communication to avoid discrepancies. Project management software has tools for organizing documents like work orders, proposals, and invoices between multiple parties.
If multiple subcontractors are working the same job, you can use management software to communicate between all the different team members. Web-based applications keep you in contact even when you're out on the jobsite.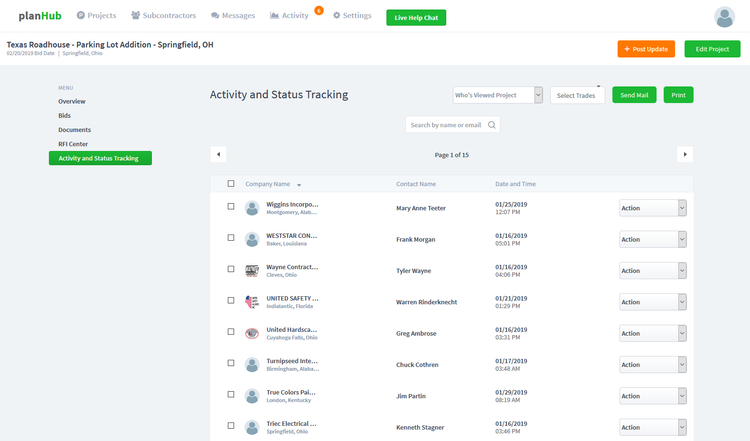 Streamline the Bid Estimating Process
Human error is one of the main causes for inaccurate estimates during the bid process. And the construction industry already has razor thin margins. Lower the risks of a costly mistake by double-checking your work with a job costing software application. Just plug in all the numbers for labor, material, equipment, and additional subcontractors to get a final project cost.
Once you have all the numbers you can generate a custom proposal using the same software. No copy/pasting between spreadsheets and word processors! You can even use a mobile app to create new bids on a current jobsite. Then manage all your bids from your phone or tablet without having to stop into the office.
Finally, use your estimating and job costing historical data for long-term budgeting and forecasting on upcoming bids. The data you track with a cloud-based option is accessible from any mobile device in real-time so you can stay on top of all your proposals.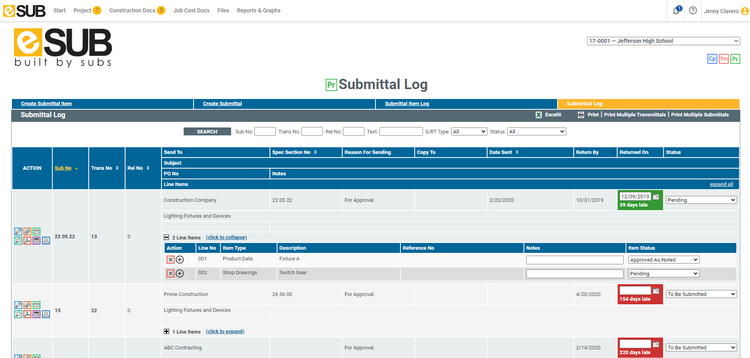 Coordinate Job and Team Member Scheduling
Small delays can add up fast during construction jobs. One hassle is getting all workers to show up on time, especially if people forget to check the posted schedule each day. Or maybe the general contractor forgot to print off the newest schedule in the first place, leaving your team unsure about when they're next coming in. Mobile scheduling applications let workers check their schedules from their phones wherever they are.
Some general contractors hire out to multiple subcontractors on a single job. If you're handling HVAC and there are different companies handling electrical work and plumbing, you need an easy way to keep scheduling between all parties organized. After all, you can't get started until those other contractors are done. Project tracking modules can keep everyone on the same schedule by sending out reminders to the entire team.
Digital timesheets make it easy to track your own workers when it's time to handle payroll. Your team and punch in or out with online timecards so you get a 100% accurate log of hours.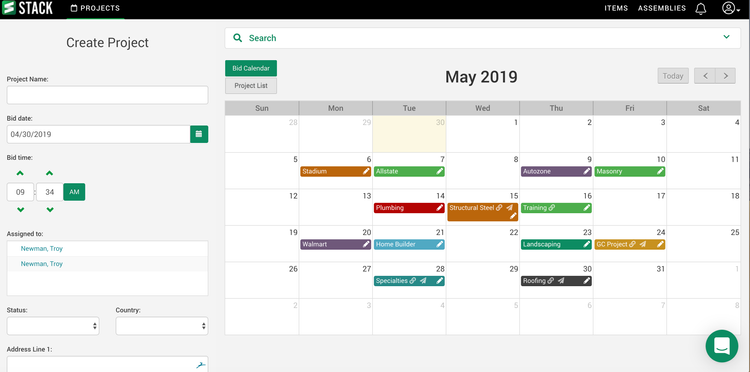 Cost of Subcontractor Software
Subscription rates for subcontractor software starts at $7 per month on a per user basis. More expensive plans reach $169 per month per user. The varying costs usually comes down to scale: a lower cost is usually for a single-app like an estimating software, more expensive software may be a full ERP business suite. Some software allows annual payments instead of monthly ones, resulting in a single payment of $999 per year, roughly 12 payments of $84. Setup fees, training, and implementation will add to the initial costs.
Perpetual license fees begin at $3,000. As with subscription plans, this does not cover implementation or training. Technical support and updates for these software solutions are usually covered for a certain amount of time after initial installation.
What Type of Subcontractor Software Do You Need?
Electricians are one of the later specialty contractors on a site. They usually need software which handles communication between various contractors so they can stay up-to-date on how construction is progressing.
HVAC technicians generally rely on subcontractor software focused on scheduling. This makes it easy to coordinate with property owners and general contractors when installing new HVAC systems.
Plumbers have to deal with local plumbing codes when working in new construction. A document management and storage system can keep those codes close at hand.
Roofers often need a full ERP software to keep up with big jobs. Submit bids, collect invoices, and balance your books with a single solution.
Carpenters and masons can depend on software applications to track changing material costs. Keeping tabs on the current price of exotic woods or authentic brick can help you plan on when to order more.
Painters, as one of the last subcontractors to visit a property, should use a project tracking module to know when it's time to get to work.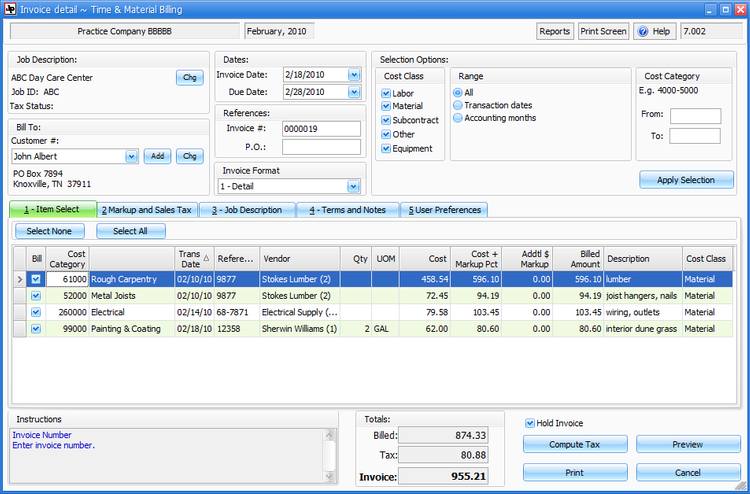 Pain Points of Subcontracting
Subcontractors face a few unique problems on the job:
Dependence on General Contractors
The biggest downside of working as a subcontractor is having to depend on general contractors, third-party project managers, or construction companies for work. And if they mess up a job they can leave you high and dry.
The good news? You'll have records of any bids you submitted to them which you can prove you did your due diligence. And you can use subcontracting software to keep track of which construction businesses to avoid in the future.
Submitting Bids Missing Critical Information
Every bid you make needs to contain the right information before you submit. If you forget to include overtime estimates or equipment requirements, your proposal could be tossed out and the job lost. Yet every construction business you encounter will have their own ideas about what's "required" for the bid process. A generator module can make a custom bid with all the required fields so you don't miss any vital information.
Relying on general contractors for work means you have to go through them for job information. Your request for RFIs can go ignored for weeks, leaving you scrambling to create an accurate bid. With a bid generator you can plug in what information you have and save the document in-progress. Once the RFI comes in you simply fill in the remaining fields and send it off. You'll have a faster turnaround time than your competitors who can't start their proposal until they have all the information.
Chasing Big Projects Outside Your Capabilities
Another big mistake subcontractors make is chasing after a big project which isn't feasible for your business. A job costing application can show you from the start whether a job is too big to turn a profit so you can move on to better opportunities.