What is Product Lifecycle Management Software?
Product lifecycle management software, or PLM software, helps your business develop new products faster, improve quality products, and collaborate with your colleagues. PLM software keeps your business organized so you can manage the entire lifecycle of a product from conception through design and manufacture and finally disposal.
Product lifecycle management software gives businesses a strategic approach to managing the lifecycle of a product through its full value chain. These systems help manufacturers engineer and build products according to design specifications.
For any type of industry, such as apparel or food manufacturing, you'll need to manage multiple databases with your colleagues. You may have many requests from clients, or you may need to do new versions of your product for clients, which requires checking incoming requirements on a routine basis.
When a customer asks for a new product, PLM software lets you fill the data to capture the customer's specifications and regulatory compliance. You can manage formulas, packaging, and labeling, and optimize your time spent at each stage of a product. This data can be freely exchanged with other systems such as MES, ERP software, and eCommerce.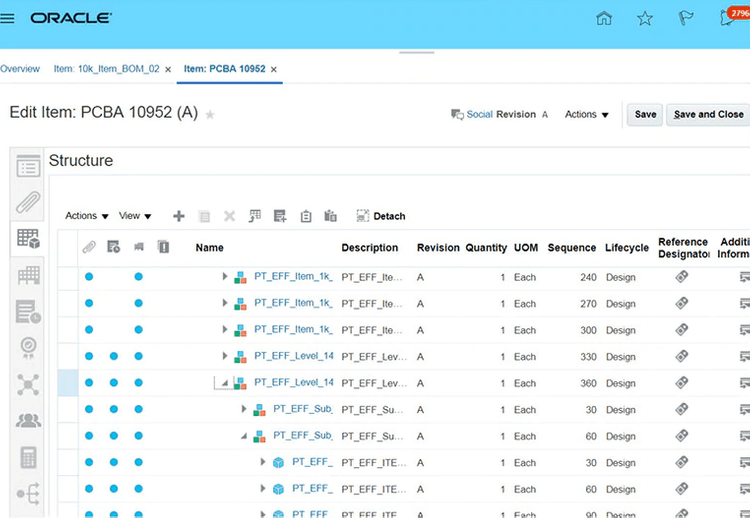 Features of Product Lifecycle Management Software
Bill of materials: Specifies the raw materials, parts, and sub-assemblies needed to manufacture each specific product
Change management: Request, plan, implement, and evaluate changes to any step of your product lifecycle, from design to manufacturing. Includes cost recalculations and schedule adjustments.
Quality management: Ensures regulatory compliance and analyzes and reduces risk. Includes quality objective definitions, workflow management, monitoring and reporting, corrective action management, parts non-conformance, approval management, customer complaint management, audits and inspections, and document management.
Product data management: Tracks changes to product-related data to enhance collaboration and improve productivity through the reuse of design data.
Reporting and analytics: Keep product information stored within the solution.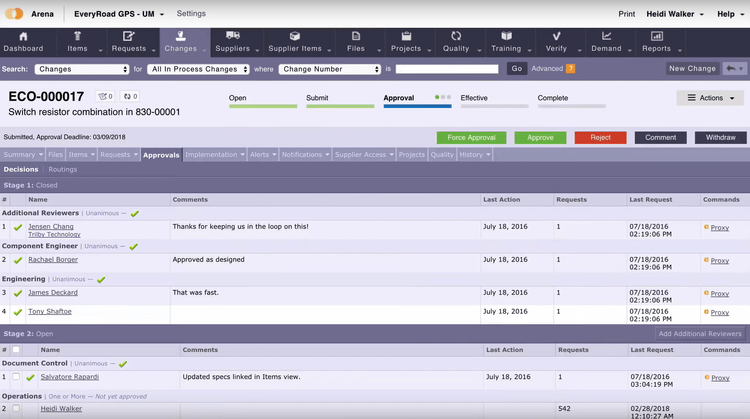 Benefits of Product Lifecycle Management Software
PLM systems move a business through the ideas stage, into the initial requirements gathering (the plan), through the design process, to sourcing and product development, into the manufacturing process, and ends at the final finished product.
Many companies have product data scattered in multiple software tools, spreadsheets, emails, and more. This makes it painful to get all staff members on the same page so you can get back to customers on their requirements, product designs, and project status. What product lifecycle management software gives you is a representation of a product production cycle in a digital format.
Businesses are in tremendous pressure to get products to market. A cloud PLM software gets its lifecycle management in order as fast as possible. Customers can deploy quickly with a lower cost of ownership and scale as their business grows.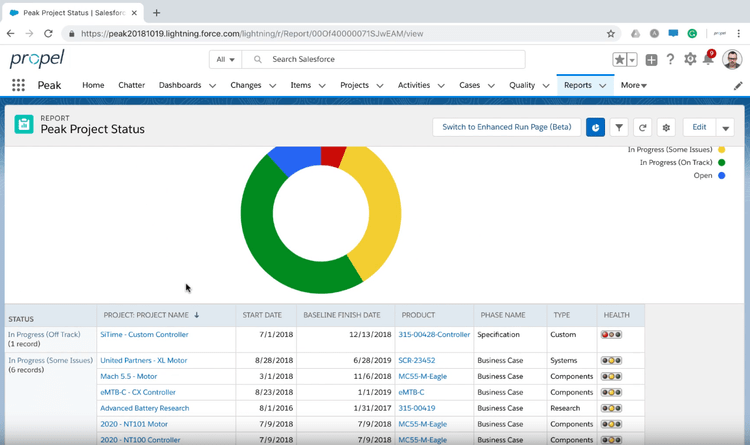 Product Data Management
Product data management (PDM), which can also be referred to as product information management (PIM), is the use of software to manage data as it relates to a particular project. PDM is the process of publishing product data for all involved parties to comprehend and understand. PDM information comes in the form of materials/parts information, instructions for manufacturing, notes, documents, or computer-aided design (CAD).
In easy to understand terms, product data management acts as a centralized hub that stores the information on product history and encourages users to interact with the data and keep the information updated (by uploading data from the integrated products).
Key pieces of information found in the PDM functionality of a product lifecycle management software include:
Part numbers and descriptions
Suppliers
Units of measure
Cost
3D or CAD drawing
Cost of Product Lifecycle Management Software
Product lifecycle management software has a minimum average cost of $80/user/month, billed annually. This is for a cloud PLM license that is billed on a subscription-based pricing model. Some software vendors may offer a month-to-month payment structure (not paid annually) for a slight increase in the monthly amount.
PLM software can also be locally installed, meaning that your company would purchase the software outright and likely incur a large cost upfront for the licensing, implementation, and training. This cost will vary greatly depending on the number of users, the level of implementation, the amount of any included support, and more.
If a PLM software implementation is successful, it should save your company money in the long run via increased efficiency and improved time to market. However, a manufacturer looking to implement a PLM solution for 500 employees at $80/user/month minimum is already looking at costs of $40,000/month, or almost $500,000/year.
It's important to not be drawn in by advertised low monthly prices, and instead, find the solution that will benefit your business the most in the long-run. Knowing exactly what the PLM software offers will give you the best insight into how many users truly need access, which can lead to savings over time.
Free Product Lifecycle Management Software
Some of the top free product lifecycle management options out there include:
Aras provides an open download and open system architecture that gives a community collaboration and transparent approach to product lifecycle management. Capabilities include bill of materials, requirements engineering, component management/engineering, process planning, and workflows. While Aras is free to implement, support will come at a cost. Aras developers will hope you'll become hooked on their solution enough that you won't want to leave, and will eventually start to pay for the services they provide.
OpenPLM is an open source product lifecycle management software that helps unify all development activities of a company. The solution is used by engineers, technicians, and any involved in the development processes in manufacturing, such as constructing the bill of materials. The full web interface includes parts and documents management, users management, plugins with programs such as OpenOffice, Google docs, FreeCAD, and more.
Types of PLM Software
Some examples of industry-specific or application-specific PLM software include:
PLM Software for the Apparel and Fashion Industry
The apparel and fashion industry work in the manufacturing of soft goods: textiles and clothing. These companies have all the same concerns as other manufacturers, such as reducing time to market, staying profitable, and working with ever-tightening margins.
The apparel and fashion industry is no stranger to product design issues and will desire a product lifecycle management software that can cater specifically to their needs. Sourcing, demand management, supply chain planning, inventory, and distribution will need to be figured out.
Industry-specific capabilities of PLM software for the apparel industry include:
Style management: Includes images, colors, sizes, fit, labels, and more
Altercations and visuals: Manage images and videos of your clothing line in action (from model shoots or runway walks), check fitting quality control (ensure the products displayed size match actual size), and issue grades to your products.
Some PLM software is built exclusively with the fashion and apparel industry in mind, such as the PLM software developed by New Generation Computing: Andromeda PLM.