Oracle Primavera SureTrak helped manage small to mid-sized projects. It became a preferred choice across various industries for its robust scheduling and resource management features. Developed by Primavera Systems, it helped simplify complex project tasks and providing essential tools like detailed Gantt charts for project planning.
In 2008, Oracle Corporation acquired Primavera Systems, adding SureTrak to its product lineup. However, in December 2010, Oracle discontinued SureTrak to focus on more integrated, enterprise-level solutions such as Primavera P6, aligning with the market shift towards project management systems suitable for large, complex projects. This move marked the end of SureTrak, once a pivotal tool in project management for smaller businesses.
Primavera SureTrack is no longer sold. Oracle suggests Primavera P6 or Primavera Contractor as suitable replacement options.
Primavera SureTrak Alternatives
1

Smartsheet

A cloud-based project management tool known for its spreadsheet-like interface. It offers collaboration and project tracking features and is highly adaptable to various project types.


Configure, adapt, and improve work processes
Individual, Standard, and Enterprise packages available
Real-time visibility
Client based pricing
No bulk invoice creation
Price Range: $
Starting Price: $14/month
Client OS: Web
Deployment: Cloud Hosted
2

Wrike

Suitable for teams of all sizes. Wrike provides detailed project planning, real-time collaboration, and customizable reporting features.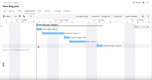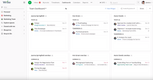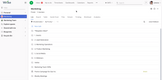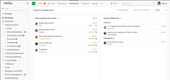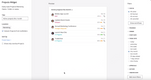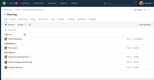 Cloud-hosted
Includes custom workflows, dashboards, and collaboration tools
Multiple pricing plans
Not ideal for large teams
Price Range: $$
Starting Price: $9.80/user/month
Client OS: Web
Deployment: Cloud Hosted
3

Monday.com

A versatile, cloud-based project management platform known for its highly customizable and intuitive interface. It caters to teams of all sizes, enabling efficient management of tasks, projects, and workflows.



Clean, intuitive design
Free for up to 2 seats (Individual)
Integrates with Google Workspace and Slack
Does have additional costs
Price Range: $
Starting Price: $8/user/month
Client OS: Web
Deployment: Cloud Hosted
Video Overview
Primavera SureTrak lets you manage projects of any size and help prioritize, plan, manage, and execute projects, programs, and portfolios.