What is Bank Reconciliation Software?
Bank reconciliation software helps automate the financial close process and replaces it with a centralized online system. Preparers using the software can retrieve real-time balances from a general ledger, carry information and open items from prior periods, and compare data from the bank statement and invoices. These account reconciliations can then be signed electronically by the preparer before being sent to a reviewer for approval. Once approved, the data can be stored in the software's database as an audit trail.
Many account reconciliation software provides unified templates to highlight this reconciliation data and provide a layer of automation to grab financial data from your banks, general ledger, and other accounts. Users can upload supporting documents, leave comments, view company policies and procedures, and electronically view and sign off on bank reconciliations. Rules-based certification tools can help management monitor the process and create dashboard reconciliation reports that illustrate your company's cash flow.

Features of Bank Reconciliation Software
Account transaction matching: Match bank transactions and internal account transactions from multiple sources to each other. Establish matching rules specific to one account or company-wide. Can create matching transactions to solve differences within predetermined tolerances.
Reporting: Create reconciliation statement reports that list unmatched records. View suggestions for getting your account into balance. Store reports for future historical reporting and compare the differences in financial statements from previous periods.
Issue Management: Identify exceptions, track follow up attempts and roll forward issues into subsequent periods, and resolve via a manual matching clean-up method.
Classifications: Match records correctly by assigning appropriate type classes and using that as an attribute during the matching process. Classes can be user-defined or set automatically.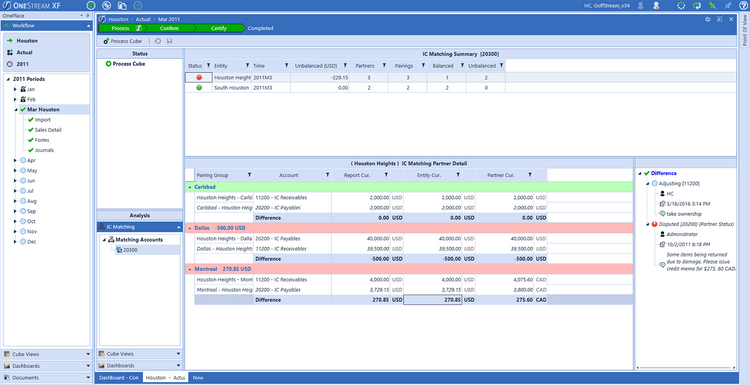 Benefits of Bank Reconciliation Software
Both large and small businesses will benefit from the use of reconciliation software. Automated algorithms, full bank and ERP integration, and in-depth reporting are a few of the immediate benefits offered to a company looking to implement bank reconciliation software. Larger businesses will benefit even greater as they begin to handle multi-entity accounting or multi-currency accounting, and require managing multiple bank accounts across different stores and regions.
Fully Automate Your Bank Reconciliation
Account reconciliation software provides a level of automation that relies less on manual input from your employees, leaving you more time to analyze reports and improve other areas of your business. Automation will lead to stronger compliance, decreased costs, and speed up the financial close process.
The controls embedded within reconciliation software will improve automation by decreasing the risk of errors. This is accomplished by ensuring all connected balance sheet accounts are reconciled (including new or recently added accounts), sending alerts to the appropriate users for approval or rework, template creation, and storing documents in the right place.
When it comes to inter-company transaction processing, bank reconciliation software will automatically post transactions across different entities at the same time. This will ensure your accounts always balance with one another. Other types of activities that can be automated include journal entries as well as the creation of checklists that can point your staff in the right direction at the month-end close.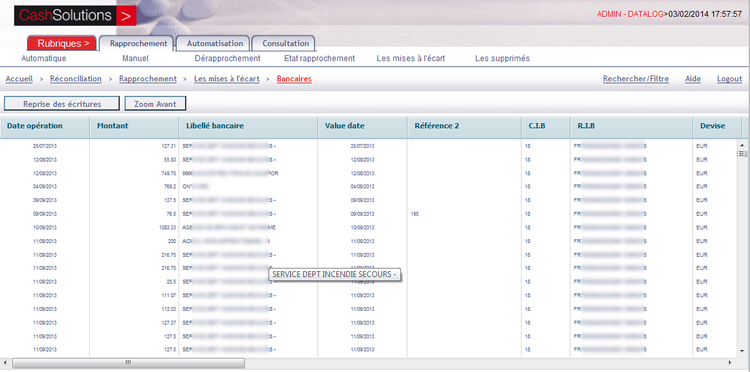 Standardize Your Reconciliation Process
Account reconciliation software will help optimize how your reconciliations are presented, which will help improve the quality and accuracy of your financial data. Many companies that perform manual reconciliations will deal with non-standardized methods. This means that their documentation is being recorded in a variety of formats and data is spread thin between different locations. This downside is in addition to the amount of manual labor that is required to perform the reconciliations, meaning their full-time employees are tied up from handling more important tasks.
Reconciliation software will enforce standardized rules for every reconciliation type. When it comes to auditing, bank reconciliation software will give a standardized presentation with your reconciliations and also provide a centralized document repository. Management staff handling approvals will be able to easily monitor the activity of the staff handling the reconciliations.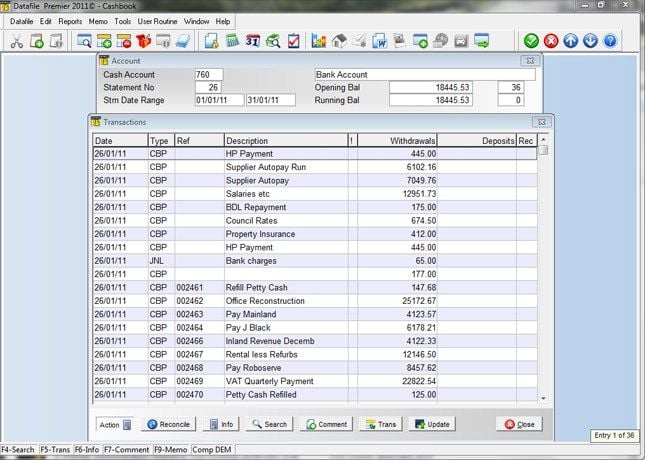 Reduce Errors and Enhance Internal Controls
Internal controls in your accounting process will assure your organization is being as effective and efficient as possible by providing reliable financial reporting and compliance with any laws, regulations, and policies. Balance sheet reconciliation software will compare your accounts and adequately explain differences between accounts.
The biggest benefit of the internal controls provided via account reconciliation software is the reduction of risk that is prevalent with manual paper-based methods. Electronic processes will help segregate duties between your staff, automatically sync with any accounting software or ERP systems, and detect missing or duplicated transactions.