How big is the mobile technology trend? Big enough that the numbers needed to measure it are calculated in the billions:
There are over 1.2B mobile device users globally. Source: Mobify.com
Global enterprises invested $21.1B in tablets alone in 2013. Source: Gartner, reported by TechCrunch.com
Mobile data usage generates roughly an exabyte (ie, a billion gigabytes) of monthly traffic. Source: GSMA
The growth of mobile has produced more than eye-popping numbers, though. It's also profoundly impacted enterprise management software. And, few enterprise management applications have felt the impact more significantly than field service management. Simply put, mobility has changed the field service paradigm.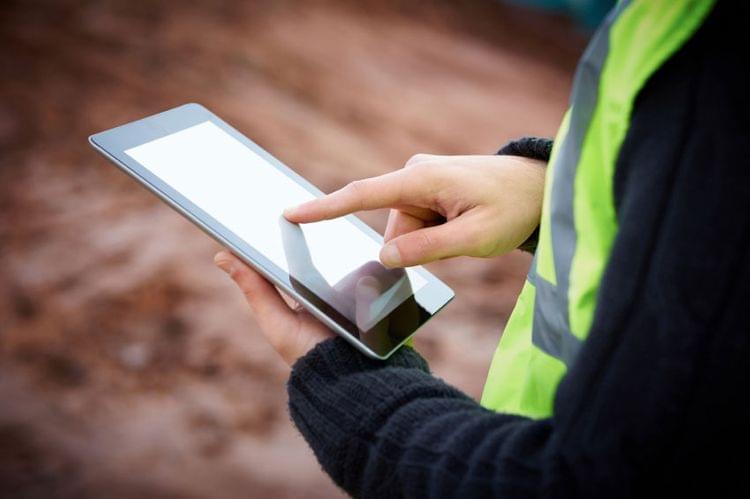 Enterprise business management software is decades into delivering automation throughout the office. But up until recently, the repairman, technician, installer, and other service personnel have been cut off from software and relegated to clipboards and paper forms.
For tech-savvy service providers, though, mobile adoption has largely done away with the old obstacles of manual data collection and asynchronous, delayed communication. With mobile devices enabling data to flow freely in real-time between the office and the field, new efficiencies are possible.
MSI Data is one of the companies helping field service organizations take advantage of the opportunities available at the intersection of enterprise software intelligence and mobile-access. MSI Data's Service Pro software provides a suite of field service management functionality, while integrating with Sage 100 ERP and providing technician access via iPad, iPhone, Android, and Windows devices.
David Friedlen, Director of Channel Development at MSI Data, was kind enough to join me recently to talk about field service management software opportunities. He explained how mobile-capable field service solutions are helping service organizations:
Enable field techs to better identify and even capture sales opportunities,
Ensure the right people and equipment get to jobs on-time, and
Improve productivity via precise locational awareness of assets.
How Has the Increase in Mobile Device Availability Changed Things When It Comes to Field Service Management?
David: The growing number of organizations using mobile devices in the field is partly due to availability, but the bigger issues are capability and affordability. Companies are realizing that instead of buying a $2500 rugged device, they can purchase a $200 consumer device that performs just as well. Bring your own device (BYOD) is a trend many organizations are adopting. Software vendors are developing mobile applications, like Service Pro Mobile, for multiple platforms and devices to help companies appeal to a broad range of mobile users.
Example: iPhone and iPad deployments of the Service Pro Mobile application extend order tracking capability to the field.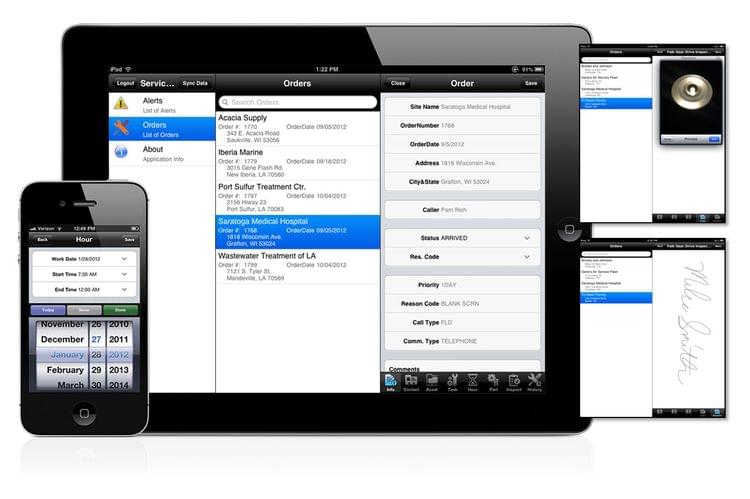 A Major Trend in Enterprise Software Is the Increasing Usage of Business Analytics to Improve Overall Corporate Decision Making. How Can a Service Management Solution Leverage Data From the Field to to Improve Business Performance?
David: Field service software is a tool that improves the adoption of business analytics, primarily regarding utilization of field resources:
Technicians
Parts
Equipment assets
Data is collected in the field and reported in real time to the back office through mobile integration, so it's relevant for immediate action. Managers can then analyze field performance tied to Key Performance Indicators (KPIs) to determine which techs are performing the best, what type of work is the most profitable for the company, where is the company realizing the highest utilization, etc.
Does the Role of a Technician Change in Any Significant Way When They Are Empowered With Field Service Management Software?
David: Technicians using field service management software are better informed and use their mobile device to evolve into field intelligence agents for the business, collecting new, valuable field observations such as sales opportunities or competitive intelligence. They can also act as educational resources for customers since they have access to customer and equipment history and information at the touch of their fingers.
Scheduling software is also key to empowering techs on the job site. When available technicians with the right skillset and with the right parts in their vans are scheduled to the right jobs, they are more productive and prepared than techs without this information.
David: A field service company exists in two places: the field and the office.
The field presents the biggest opportunity for automation with the integration of mobile technology for technicians. Techs are recording volumes of information every day, so it's a huge time saving and productivity tool if they can automate paper based processes in the field, such as:
Status
Time
Parts
Repairs/Inspections
Assets
Warranty/contract coverage
Meter readings
Automation then ties data collected in the field into an integrated back office service management system. Two of the biggest business advantages of leveraging field service automation are scheduling and removing duplicate data entry tasks. Scheduling is critical because it's the link between the office, the field, and the customers. With automated scheduling, field service companies can make sure they schedule the technician with the right skills, parts, location, and availability to perform the job well and in time. And when the back office is automated and integrated with mobile, workers no longer need to manually re-enter data taken in the field. It's already there from when the techs synced their mobile devices with data collected in the field.
Example: A centralized dashboard in the Service Pro program provides office employees an up-to-date look at the schedules of field personnel.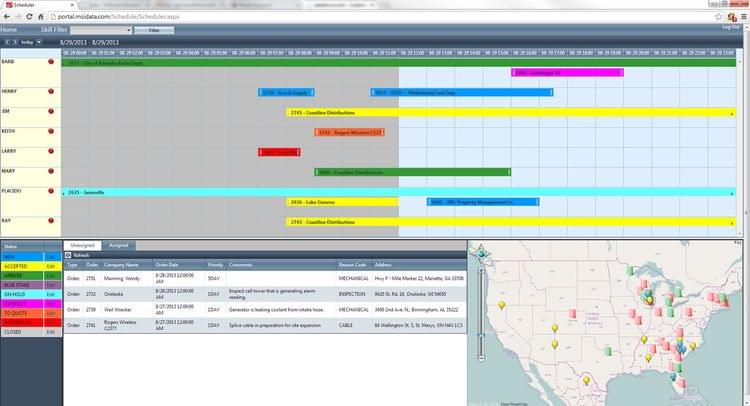 What Are Some of the Challenges Field Service Organizations Face in Attempting to Automate Their Business?
David: One of the biggest challenges field service organizations face is finding a field service system that does what they want on the service side and doesn't require them to replace their accounting system. Companies need to be able to integrate the two systems in order to have information flow seamlessly between the field and back office. They know they need to take a big picture approach, but it's difficult to find field service systems that work with accounting systems, and for that reason, companies are looking for integrated solutions.
How Can Service Firms Estimate and Track the ROI on Field Service Management Software Investments?
David: There are several ways firms can track ROI on field service management software investments. In fact, MSI has put together a white paper discussing the topic. But generally the strategies for measuring ROI can be split into two categories:
Personnel time-based ROI–less time recording data and manually entering time allows workers' days to be filled with higher value work (billable hours).
Field service process-based ROI–speeds the service to cash cycle. By invoicing customers the next day, companies can get paid quicker.
For more insights on using technology to solve business challenges in the service industry, make sure to visit MSI Data's blog or follow them on Twitter.