Cozy was a free property management app. They were acquired by CoStar in 2018, and accounts were migrated to Apartments.com Rental Manager on July 28th, 2021.
Read more: Our picks for the best free property management software
Product Overview
Cozy was a free property management software that helped landlords list properties, screen tenants, and collect rent. Extra services were available for an additional fee. This included background checks, credit checks, renters insurance, and rent estimate reports.
The solution offered a free way to market your rentals to avoid vacancies by creating custom listings and calculating fair market rent prices.
Tenant screening features let you review applications side-by-side to pick out the best candidate.
Renters could pay rent directly with Cozy's tool that helped transfer the money directly into the landlord's bank account. This even included late fee calculation.
Acquisition and Migration
In 2018, Cozy became a part of CoStar, the company behind Apartments.com which was already a top website for renters.
Cozy held off on releasing many new features from 2018 onward as they prepared their next free rental management tool that would eventually become the Apartments.com Rental Manager tool. The transition to Apartments.com happened in mid-2021.
The transition to Apartments.com allowed for new features such a localized leases. This allowed landlords to remain compliant with local laws and allowed for e-signatures.
FAQ
These are commonly asked questions about Cozy's transition to Apartments.com
1

Why Did Cozy move to Apartments.com?

Cozy was bought out by Apartments.com in 2018, who saw potential in having a database of landlords use their primary revenue stream–the Apartment.com listing platform.
2

What Does the Future Cozy Look Like?

Cozy has rebranded to Apartments.com Rental Manager and is no longer available in it's previous form.

Certain functionality was removed from the software during the transition in order to promote revenue generating services that generate additional cash flow. This includes maintenance requests and access for commercial properties.
3

Can Everyone Migrate Their Cozy Account to Apartments.com?

No, Apartments.com will not allow Cozy accounts to migrate to their new platform if they meet one of the following reasons:
Unsupported properties (commercial or non-residential properties)
No active rent collections
Cozy account was inactive
These requirements are intended to only migrate Cozy users that would actively use Apartments.com Rental Manager rent collection services.
4

Can Cozy Still Be Used Beyond the Migration Date?

No, Cozy will not be usable as it was beyond July 28th, 2021. All eligible data will be migrated onto the new system owned by Apartments.com

Eligible data is defined as data related to functionality that will be available within the new system. Any data involving renter applications, screening reports, maintenance issues, and property listings will no longer be available beyond July 28th, 2021.
5

Can Tenants Still Sends Payments and Access Payment History?

Tenants will no longer be allowed to send payments through Cozy or view their payment history, as the Cozy tenant portal will no longer be accessible.
Free Alternatives
Ranked are the following free alternatives to Cozy:
1

Innago

Innago offers online rent payments, online lease signing, tenant screening, maintenance requests, tenant management, and included support.
2

TenantCloud

TenantCloud is an all-in-one package for landlords that includes tenant management, full accounting, online payment portals, and online maintenance requests.


Accessible online payments
Basic accounting
Includes basic accounting
Free version is limited to 75 units
QuickBooks integration is a paid feature
Price Range: $
Starting Price: $9/month
Client OS: Web
Deployment: Cloud Hosted
3

TurboTenant

TurboTenant provides rental advertising, online applications, tenant screening, and collects rent payments.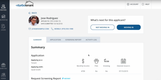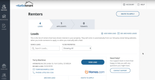 Starting Price
$35/customer (perpetual license)