In the world of property management and real estate, landlords have many tasks in order to run the operation smoothly. This includes collecting rent from tenants, keeping tabs on when payments are received, charging late fees when appropriate, maintaining the condition of the properties through property maintenance, screening tenants, and marketing available units.
Trying to manage all of these tasks on your own can be a cause for disaster or mistakes in your overall record keeping. Luckily, property management software provides an electronic means of automating these tasks and storing data that will come in handy–freeing up your time to better run your rental business.
---
What are the best free property management software options? Feel free to skip ahead to read about the individual products we've chosen.
---
For small and/or new businesses, shopping for the best rental property management software comes with a bit of sticker shock. But spending a lot–or anything at all–isn't necessary to get started. There are dozens of free property management software that can work for your needs–however generic or focused they may be.
While some of these solutions are truly free, others may offer free versions of their paid software. These are nothing more than slimmed-down versions of their paid counterpart, but that doesn't mean they can't meet your needs. Many businesses fall in love with software and decide upgrading to a paid version is worth it once they grow and add more units.
Which one is right for you? To answer that, we've rounded up some of the top options on the market today and broken down some of their key features.
Cozy
Cozy is a free property management software for independent landlords who desire a simple to use solution for their rental business. The solution helps landlords collect rent payments, screen tenants, market their rentals, and organize expenses, maintenance requests, and other important documents.
The rental property management solution offers capabilities for both landlords and renters. Landlords can bill automatic late fees, upload important documents, scan renters' insurance details, export payment histories to financial software, and reconcile with bank accounts. Renters have the ability to make rent payments online via recurring payments, apply to available properties, and manage their lease agreements.
Cozy is backed by the popular Apartments.com brand and will transition all Cozy accounts over to Apartments.com by mid-2021. This new partnership will allow your business to reach more renters by listing on Apartments.com and see high-level information such as income-to-rent ratios, credit risk, and detailed applicant information. Even if your business doesn't manage apartments, Cozy/Apartments.com can be used for homes, condos, and townhomes.
Cozy is free for properties with 20 units or less. There are no hidden fees, and the free version allows you to list, accept applications, create leases, and set up rent payments. Renters can do ACH payments for free or pay via credit card for a 2.75% transaction fee. Renter applications cost $24.99 and the cost is passed on to the applicant.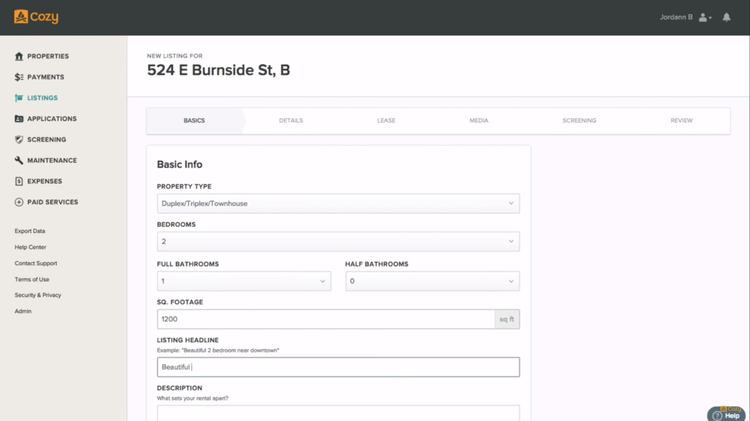 Innago
Innago is a simple and effective solution for your rental property business. This free online rental management tool assists your business in communicating with tenants via automated means, helps track invoices, and offers custom applications to ensure all of your needs are covered.
The key features of Innago include online rent payments, online lease signing, tenant screening, maintenance requests, tenant management, and included support. This means your rental business will be able to accept eChecks and credit card payments, send and sign leases online, run credit checks and criminal background checks, view and respond to maintenance requests, and edit tenant information.
Unlike other free property management options, Innago caters to both residential and commercial properties–allowing you to give the professional experience expected to your commercial tenants.
As one of the most popular choices for free property management software, Innago also integrates with one of the most popular accounting software options in QuickBooks. This integration allows for you to sync your rent payment history into QuickBooks for improved tracking.
Innago is truly a free property management software with no setup fees, no monthly fees, and no contract. They do not have a paid version available at any level–meaning every feature Innago offers is included in your account. Like many other free solutions, the only charge is for running criminal and credit checks ($30-$35), ACH payments ($2), or credit card payments (2.75%)–all of which are passed on to the renter.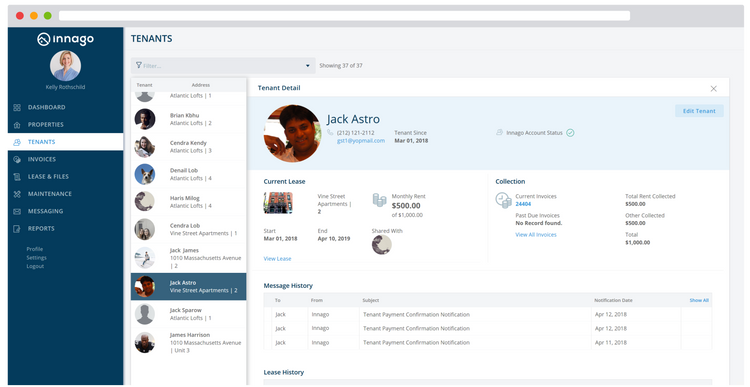 TenantCloud
TenantCloud is a free end-to-end property management software. This means TenantCloud provides an all-in-one package for landlords that includes tenant management, full accounting, online payment portals, and online maintenance requests. It also helps your business create a free listing website or post on other listing sites to help advertise available units and avoid vacancies.
Marketed as the "smart landlord software", this free property management solution will not only help receive online payments, but also screen applicants, manage your finances, and online reporting for assistance during tax season. These free rental tools automatically log payments, track messages from payments, send out late payment notifications, and send receipts without any interaction required.


Accessible online payments
Basic accounting
Includes basic accounting
Free version is limited to 75 units
QuickBooks integration is a paid feature
Price Range: $
Starting Price: $9/month
Client OS: Web
Deployment: Cloud Hosted
The free basic account with TenantCloud provides a large variety of features–truly making it one of the most impressive all-in-one free rental tools available. This free account is best used by DIY landlords with 75 units or less. The standard version starts at $9/month and handles up to 150 units. It also includes additional capabilities not found in the Basic version, such as Rentler Leads, TCPayments, Auto Pay, e-signatures, Google Calendar sync, and CRM leads.
Additional services can also be purchased on a case by case basis. This includes tenant screening ($25), rental reports ($19.99), and insurance $16/month)–costs which can potentially be passed on to the renter.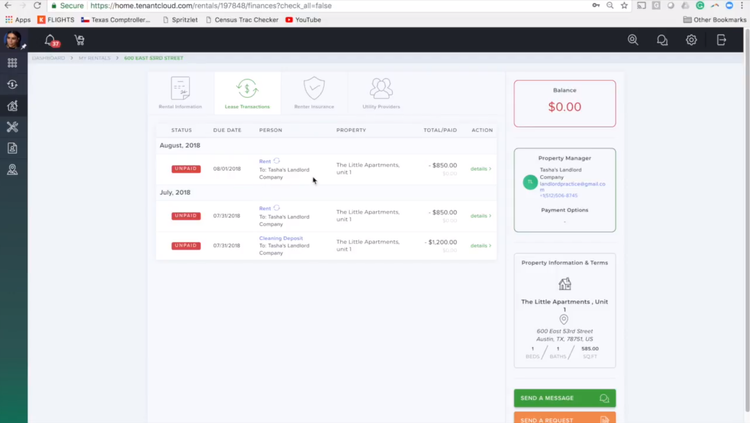 TurboTenant
TurboTenant is an all-in-one free property management tool for rental properties. The solution advertises itself as one of the easiest options for screening tenants, marketing rentals, receiving applications, and collecting rent online.
One way it makes things easier is by completely removing any physical handling of documentation (such as leases) or application fees. All of this data is handled through the TurboTenant website. A prospective tenant can upload documents you request, you can view the results of the credit check and/or background check, and ensure all of your rental checklist boxes are checked before ultimately extending the invite to have a renter move into your apartment complex.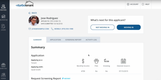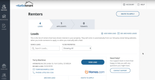 Starting Price
$35/customer (perpetual license)
TurboTenant has a workflow designed to make creating new listings simple and easy–as well as transition these into renters you can manage.
Rental Advertising: This lets you create a listing in TurboTenant and have it shared on dozens of listing websites such as FaceBook Marketplace, ApartmentList, Realtor.com, and more.
Online Applications: Allow prospective tenants to submit their applications from their preferred listing website they were viewing your ad on, and have the submission funneled back into TurboTenant so you can view all the responses in one convenient location. This collect contact info, rental history, landlord references, whether they have pets, if they smoke, vehicle information, and their proof of income.
Tenant Screening: Includes credit checks via TransUnion, a background check search that scans 370 million records, eviction reports, and more.
Renter Management: Once approved, your business can convert this prospect into a renter, and begin to store detailed communication via messaging tools, document management, electronic signatures, and maintenance requests.
Rent Payments: Collect rent payments, notify tenants of upcoming and/or new charges, and allow multiple methods of payments.
One current pitfall of TurboTenant is the lack of an iOS app, meaning rental property managers are not able to do their work from their mobile device.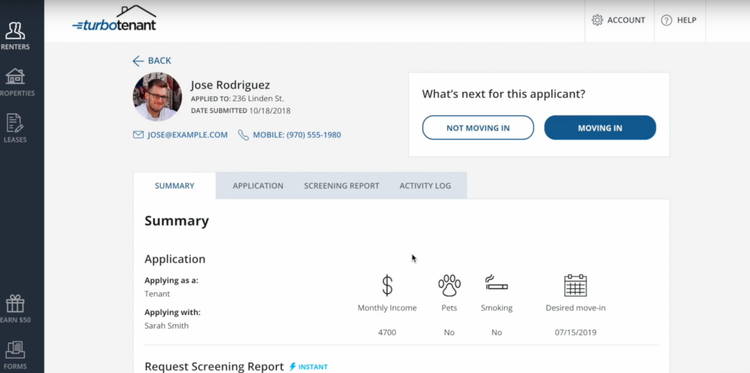 Azibo
Unlike the others mentioned on this list, Azibo is a one-stop-shop for rental property financial management. Created specifically for independent landlords, Azibo provides financial tools to manage bank accounts, rent payments, deposits, and expenses.
If your business uses multiple bank accounts, bill pay services, insurance companies, mortgage servicers, and rent collection tools, you'll find the organization provided by Azibo can make your life as a landlord much simpler.
By simplifying property financials, Azibo helps consolidate your banking requirements into an easy to use platform. Azibo actually offers a free landlord bank account that has no monthly fees–offering mobile check deposit capabilities. The online interface Azibo offers lets your tenants sign on to make payments via their own bank accounts or by using a credit card.
This level of consolidation means Azibo is able to calculate your total landlord income and expenses–creating reports that can show how profitable your rental business is, and allowing you to spend more free time focusing on your tenants and less on doing your books.
Azibo is unique from other free property management software as it only provides tools to manage landlord finances. Primarily, this includes:
Rent Collection
Banking
Loans
Insurance
Azibo does not provide traditional property management capabilities such as resident screening, digital leasing, property information, or maintenance requests. However, Azibo does offer a number of integrations via 3rd party applications in their marketplace, which allow for you to use the in-depth financial tools Azibo offers and still handle any non-financial tasks you may require.
While some landlords may see the need to use multiple software options as a downside, Azibo by and large provides some of the most in-depth financial tools offered to landlords, and completely for free. Azibo is best used by landlords who feel that the other free property management software tools fall short when it comes to recording property finances.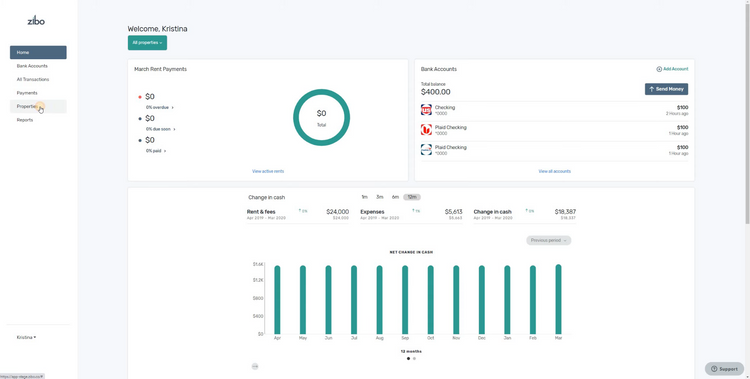 ManageCasa
ManageCasa has a beautiful layout that makes it one of the most visually appealing free property management options. The solution works for landlords, property managers, and community associations. While most free property management solutions will only be marketed towards smaller businesses, ManageCasa works for both small and mid-market/enterprise property managers. They also specialize in unique property types, such as self-storage, marinas, and student housing, in addition to the classic residential and commercial properties.
ManageCase has one of the deeper feature sets within the free version it offers. This includes lease management, a tenant portal, maintenance tracking, messaging, file management, and more. They also offer free onboarding training, admin users, and message boards.



Client OS
iOS, Android, Web
Many of the solutions mentioned thus far have been "true" free property management software–meaning they offered their whole featureset to all customers at no additional cost, no matter the size of your business. ManageCasa differs by only offering their "Landlord" edition for free, which is intended for rental businesses with only 1-3 units. Businesses that are larger in size will need to use their "Property Manager Base" option that starts at $50/month, with $1/unit/month for each unit beyond 50.
For some businesses, the free version is nothing more than a free trial intended to get a user hooked and realize they need paid features. To those businesses, we may recommend going with a truly free solution. However, ManageCasa allows customers to see what they can experience with their paid option by providing a fully functional free version for a landlord's first few units. While some free property management software will leave you wanting more, ManageCasa will at least let you know what you will get with a paid package by allowing you to experience the software at no cost for a few units.
ManageCasa does put certain features only within their paid options. This includes full accounting, work orders, and a customer marketing website. These features can be seen as essential to some rental businesses, and should be factored into your decision to use ManageCasa as a free solution.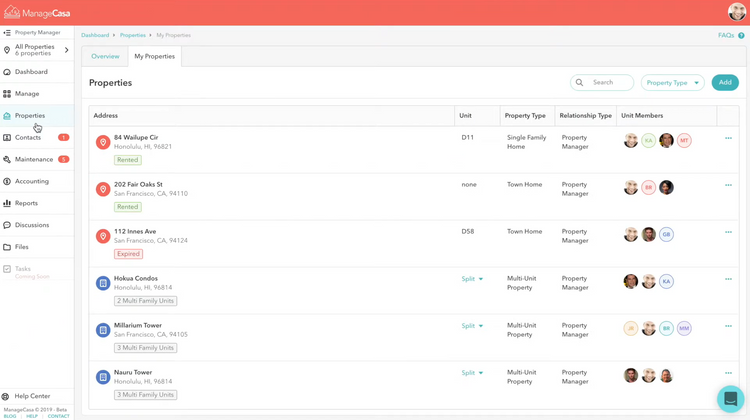 RenTec
Rentec Direct is more known as being a paid property management software, offering versions for landlords and property managers, with additional paid add-ons for tenant screening, electronic cash payments, and more. However, Rentec also offers Rentec Basic–a lesser known free property management software ideal for smaller landlords who are managing a limited number of properties.
Rentec Basic is ideal for landlords managing up to 10 properties, and can easily be upgraded into Rentec Pro at a later date. The functionality offered with Rentec Basic includes property and tenant accounting, income and expense tracking, online file management, and advanced reporting.


As mentioned previously, Rentec offers a smooth transition into their paid options:
Rentec Pro (Private landlords and apartment complexes)
Rentec PM (Property managers who need trust accounting)
Tenant Screening (Order credit, criminal, and eviction reports)
Rentec Basic may be one of the more simple choices for a free rental property management software, but it offers one of the best upgrade paths for a growing business or for a business looking for a reliable paid option.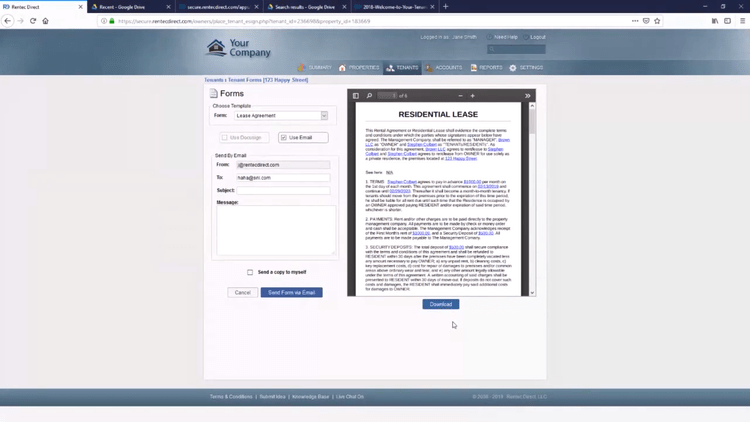 Avail
Avail is a DIY landlord software that helps find tenants, view credit histories, sign leases, and collect rent. Available to use on multiple devices, Avail offers an easy to use platform with a complete set of tools that includes guidance and educational content to help you become a more informed landlord.
The strongest features offered by Avail is the ability to both find and screen tenants. Avail allows you to publish a listing with them that is subsequently posted across the web–letting your business receive more interest in your properties without you having to take the time to submit to various websites. Avail also takes care of scheduled showings, consolidating them into an easy to view manner with the Avail platform itself, and ensuring times reserved on one listing website are properly updated on others to avoid duplicate bookings.
When tenants need to be screened, Avail can be used to craft rental applications, run credit reports, and perform background checks. They offer a free standard application that can be customized, or offer paid applications that may include more detailed questioning. Applicants can be compared easily side by side to ensure you find the right tenant for your rental property.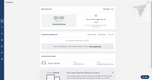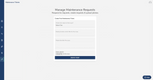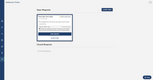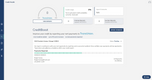 Starting Price
$5/unit/month
One the right tenant is kept, Avail offers capabilities to help manage your rental properties. This includes digital leasing, automatic rent deposits, and maintenance tracking. You can also add bank accounts, request payments, and ensure you are paid on-time.
Avail has a large level of customization for a free software. For example, when you request an application for a prospective tenant, instructions will be sent to your applicants' email address, and you can choose the relevant information you seek. This includes residence history, employment and income verification, and contact details. You can also choose which TransUnion reports to require, such as credit reports, criminal background reports, and/or eviction reports.
Over 220,000 landlords use Avail, largely in part to the guides and educational resources they offer their users. Because of this, landlords are constantly finding new ways to use the software or even just learn general tips for managing the legal and practical matters that come up with a rental property management business.