Robotic process automation solutions (RPA) occur when companies utilize software to streamline business operations once performed by human employees into a digital format.
What is Robotics Process Automation (RPA) Software?
Robotic process automation software is an important tool for streamlining business processes by creating a digital worker or robot (bot) capable of interpreting existing applications in order to process transactions, initiate communication responses, and interpret data.
With an RPA software, your employees can configure different bots to complete an array of time-consuming tasks. As robotic automation capabilities continue to expand, every department can benefit from transitioning manual, time-consuming tasks to digital workers through an RPA.
Features of RPA
Analytics: Compile historical data and calculate how efficient different business processes are before implementing them at your company
Process Builder: Set tasks in a specific order of use cases for more efficient results; generate rules to ensure all tasks are completed within your existing IT structure
Artificial Intelligence: Machine learning algorithms provide image and optical character recognition when searching your data sets for specific objects
IT Management: Enhance your IT services by monitoring your entire network automatically
No or Low-Code Development: Build your intelligence network with drag-and-drop features designed for ease of use instead of complicated coding
Interactive voice response (IVR): Streamline communications by using natural language voice recognition during phone calls and online customer interactions
Benefits of RPA Software
Utilizing an RPA software can add a lot to your business. The benefits include:
Automated Workloads
The main benefit of RPA is streamlining your workload through a single automation platform. Bots and digital workers can be designed to complete specific tasks in a fraction of the time needed by human employees. Almost any repeatable process can be automated into a clear-cut digital task which can cut down on hours of labor.
Not sure how an RPA can help your company automate? These systems can perform repetitive tasks like:
Copy/pasting and moving data
Execute calculations
Reading and writing databases
Extracting structured data from forms
Organizing unstructured data for review
Auto-responding to digital communications
For example, a human resource (HR) department might need to manually compile attendance records at the end of each work day. The more employees you have, the more time this will take. An RPA can create a bot which notes individual attendance and updates records simultaneously, freeing up your HR department for other duties which require their attention.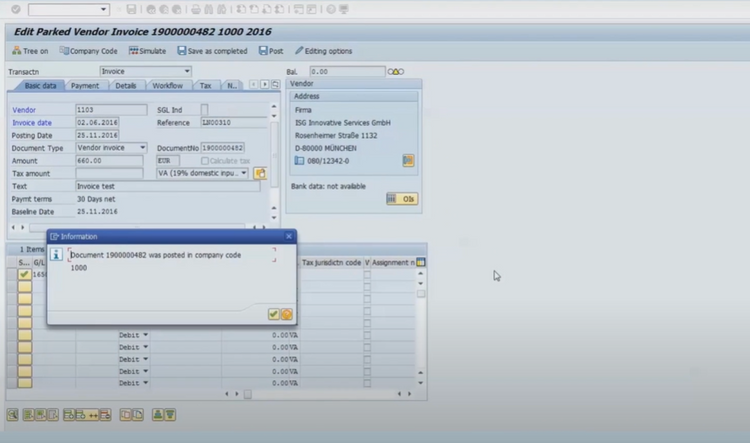 Reduced and Improved Customer Interactions
Automation tools also help you manage your customer or client interactions. After all, not every customer interaction is worth your time. For example, say a customer is contacting a bank's call center in order to activate a new credit card. The process only takes a few minutes, as the agent simply answers the phone and takes down the customer and card information. With an RPA system, an IVR directs callers to the right department based on the press of a button or their verbally-stated request. The customer can then activate their card without ever needing to speak to a live associate. In turn, this frees up your agents to assist callers who have more complicated reasons for calling.
Automated customer relationship management (CRM) tools within your RPA platform let you streamline all your outreach efforts. With your employees having more time with each customer, you can provide them with better care. As you improve your customer experiences, you also enjoy cost savings from reducing unproductive calls and building up loyalty.
Intuitive User Interface
RPA software is designed to be used by anyone, not just skilled developers. After all, automated tasks can benefit every department of your company. You won't need a team of experienced coders to manually add each new task. Instead, regular employees can use drag-and-drop interfaces to build their own bot processes. No complicated coding, just quality results.
RPA systems are also scalable to fit your business needs. Expand your digital workforce into new departments as your company grows. Even inexperienced business users can find a use for bots to streamline their operations.
Added Security
Your information network is incredibly vulnerable, which puts your business at risk. Fortunately, automating your work processes can protect your valuable data from prying eyes. An RPA can keep all of your valuable data contained in one platform, reducing the likelihood of hacks or leaks.
Intelligent automation can also increase security by reducing human error. Performing tedious, repetitive back-office tasks can easily cause human workers to get tired and make simple mistakes. Digitizing data entry work with RPA software provides failsafes for important real-time calculations.
Third-Party Integrations
Many automation systems are based on proprietary or legacy systems. Fortunately, RPA systems are capable of third-party integration. This means RPA platforms preserve your existing IT infrastructure as much as possible. Once RPA implementation is complete, you can begin working towards hyperautomation.
Using the aforementioned HR department as an example, imagine your company uses a specific time and attendance software to clock employees in and out each day. RPA software can be programmed to log into this system each day, note important changes, and send a concise record to members of the HR department for review.
Common RPA Pain Points
Robot processing automation provides a lot of benefits for companies across a wide variety of industries. Of course, the digital transformation RPA systems provide aren't right for every business. A company which mostly performs manual labor or in-person communications may not find value in bots and digital workers. RPA is most appropriate in enterprise-grade businesses with multiple departments and lots of repetitive tasks like data entry.
While many RPA tools are easy to use, they are not always capable of generating software robots for every task. You'll need to know exactly how each digital worker should operate before you get started. Unlike a human employee, a bot won't be able to improvise and figure out how to perform new tasks on its own. And human intervention may be necessary depending on the capabilities of your legacy systems. Very old software may not work with new RPA.
Even though drag-and-drop systems don't require coding, having some base knowledge about custom coding can make integrating your systems easier. Any changes to your other third-party systems will need to be addressed within your RPA to ensure business operations continue uninterrupted.