What Is Business Process Management Software?
Business process management software, also known as BPM software, helps automate your business processes through discovering, analyzing, measuring, improving, and optimizing your business workflows. The software creates complex business processes across different departments and locations, monitors and maintains the processes to ensure optimal efficiency, and modifies any processes to enable change and allow organizational growth.
BPM tools will act as a process automation tool–mapping out everyday processes to identify areas of improvement, bottlenecks, and cost-savings. This is accomplished through modeling (mapping out a process) and automating data collection.
The most common business processes that are optimized by business process management software include accounting, sales and marketing, and operations (such as inventory and manufacturing). All of these processes are coordinated through a BPM system to synchronize interdepartmental workflows. A process manager using a business process management system, after organizing the process/activity, will be able to secure the resources needed to execute the task, all while measuring the results and providing the necessary feedback to the company.
BPM software is best used by businesses for tasks that require a large level of human interaction across multiple points of a project or undertaking. Examples include case management, new hire interview processes, or expense approvals. The biggest goal in a BPM implementation is what your end goal is. By desiring to integrate all of your systems and applications, you'll be able to run a more complete and unified business software environment.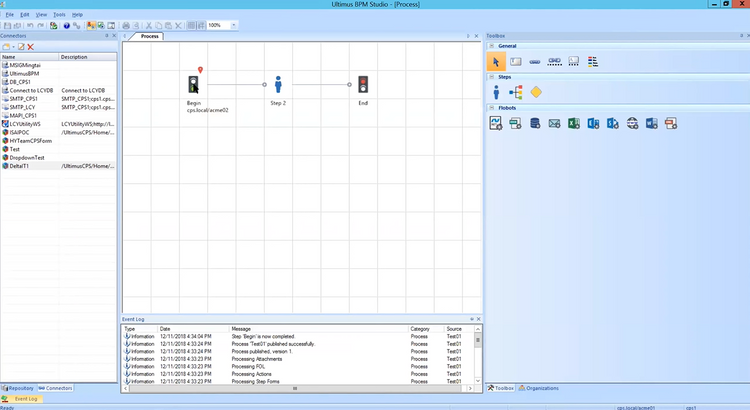 Difference Between BPM Software and Workflow Management Software
Many comparisons can be made between business process management software and workflow management software. But are the two one and the same? The short answer is no, but they do share similarities.
Workflow management software tracks real-time progress throughout a project lifecycle, assigns tasks to specific employees, and clearly describes project requirements within the system. Automated task assignments will help reduce the time spent keying in data and improve how quickly you manage your workflow. Workflow software is similar to project management software with regards to planning, monitoring, and assessing the success of tasks.
BPM software can handle the same workflow functions, all while providing support for data flow across multiple systems with an increased level of automation than most traditional workflow management software. Because of this, business process management software is thought to be more advanced than workflow software.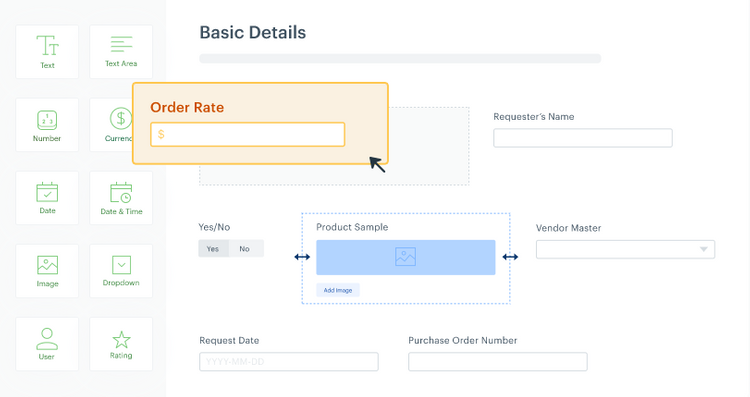 Features of Business Process Management Software
Visual Process Workflow Diagram: Create process flow diagrams that focus on the primary path of the business process. Map out the entire process including handling rejections and exceptions at each stage, or let the software automatically handle exception paths when necessary.
Form Designer: Capture and edit data with drag and drop form designer capabilities. Code your own form design, choose from pre-built templates, or use point-and-click interfaces.
Access Control: Limit who has access to your information with role-based access controls. Restrict access to specific sections, certain fields, or entire workflows based on the level of the employee viewing it.
Reports and Analytics: Receive process stats or process metrics through customizable reporting options. View time to complete steps/items/tasks, view snapshots of your company's existing workflows, view errors or exceptions and the approval process of changes or reroutes, and more. Create graphs and heatmaps for a more visual approach.
Process Performance Metrics: Identify bottlenecks and spot issues with a process in order to make better decisions regarding efficiency. Automatically capture system data that is analyzed by the process administrator to identify poor process modeling, poor process execution, or both.
Business Process Automation (BPA) Tools: Begin automating certain processes to reduce bottlenecks and improve workflows. Use a robotic process automation (RPM) module to create bots to operate digital tasks.
Integrations: Connect with other core software systems such as ERP programs or accounting software to pull data and create the necessary workflows or forms. Eliminate manual data transfers through detailed API support.
Benefits of Business Process Management Software
The benefits your business will get from a business process management software will depend on the type purchased. BPM software can take many different forms and will vary depending on your size, industry, or goals. Basic BPM platforms will have simple executable models that help your IT applications reach their desired business outcomes. Meanwhile, complete BPM suites provide everything from advanced analytics to improvisational processes based on machine learning and artificial intelligence.
Reduce Your Business Expenses
Many businesses may implement BPM software to save money. But how does the software accomplish that? One key advantage of BPM software is the data gathered can provide a better understanding of your business processes and hopefully let your business catch where funds or time is being wasted.
For example, in your HR department, there is usually a large volume of paperwork that needs to be completed. Imagine an employee submitting documentation to use paid-time-off (PTO). The employee needs to fill out forms, send it to management, get approval from an HR representative, and have the HR representative sign and return it to the employee as well as make a note of any changes in schedule. Without the aid of software, this manual process would take a significant amount of time, back-and-forth, and waiting.
This document management process can be completely automated in business process management software. The initial document filed by the employee can go straight to the HR employee's computer screen for approval and automatically sync and update with whatever scheduling software that is in use. This saves time on a number of email exchanges, processing manual paperwork, and more, letting your staff be more productive with their day.
Outside of this example. BPM software helps map your processes in detail–leaving you with process maps that can provide insights into the duration of each step, the resources needed to complete each step, how frequently these processes occur, and how much your business is spending (in costs or in employee time). Mapping these processes in their entirety will help you better eliminate redundancies and identify bottlenecks or excessive labor costs.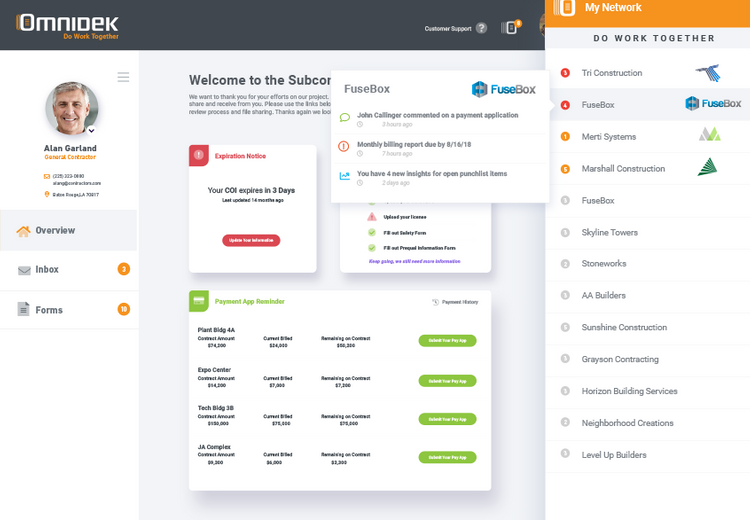 Boost Your Employee Productivity and Morale
By automating manual tasks with a BPA tool, you'll be able to streamline your business processes more effectively. This level of increased productivity can help your business yield a higher output. For example, an employee not having to spend time on a manual process means they'll spend more time focusing on work that creates value, and thus more money for the company.
Employees that have to repeat menial tasks all day may also be unmotivated or have a low enjoyment level for their job. Automating part of their job and allowing them to focus on more important tasks to the business can make them feel like a bigger part of the team. It can also help prevent any human error that may be caused from boredom or repetition.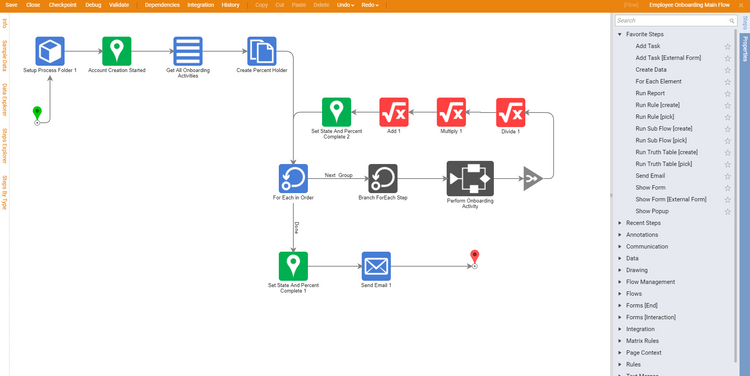 Retain Customers And Increase Customer Satisfaction
Leaner processes and an increase to your employee's productivity means more time can be spent focusing on the customer. Retaining customers has a much better return on your investment that trying to find new business, so it's imperative that your business focuses efforts on keeping them. A business that aims to be more productive is usually seen as innovative by customers, meaning they should be satisfied with your business and continue working with you.
Interactions with customers can be as simple as responding to feedback, reviewing their proposals, or handling a support issue. Whatever the issue at hand is, a business process management solution should help your enterprise identify opportunities during interactions with customers, such as upselling, or gathering necessary feedback during support.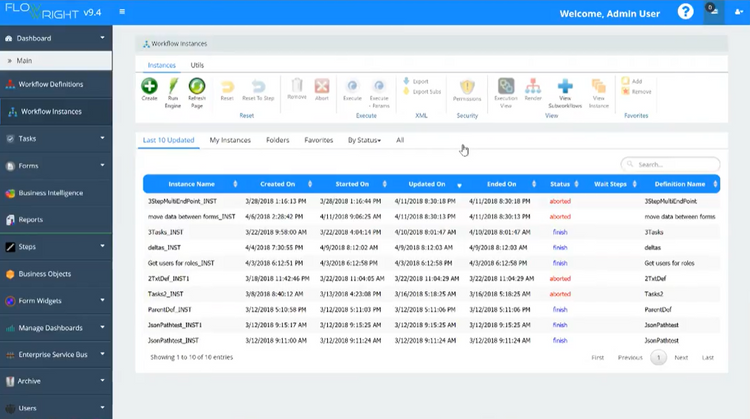 Standardize Your Business Processes, Plans, and Responses
Using business process management tools will ensure all your business needs are handled in a similar manner at every turn. This level of consistency helps standardize your business response to issues, or ensure you are completing projects and tasks in a responsible timeframe. A failure to do so will result in quality control issues.
An example of a BPM workflow includes creating process templates, assigning processes as checklists, automating actions across your business (assigning staff to handle specific tasks), tracking the progress your business is making as well as the performance level, and conducting a final review that can potentially improve the process the next time around.
Standardized processes are easier to improve in the future since they are already heavily documented and any problem areas can be easily identified. The goal is always to put out the best methodology possible that leads to better performance and productivity. Standard process can also be scheduled and ran at optimal performance levels and times, which lets you better coordinate the schedule your business operates at.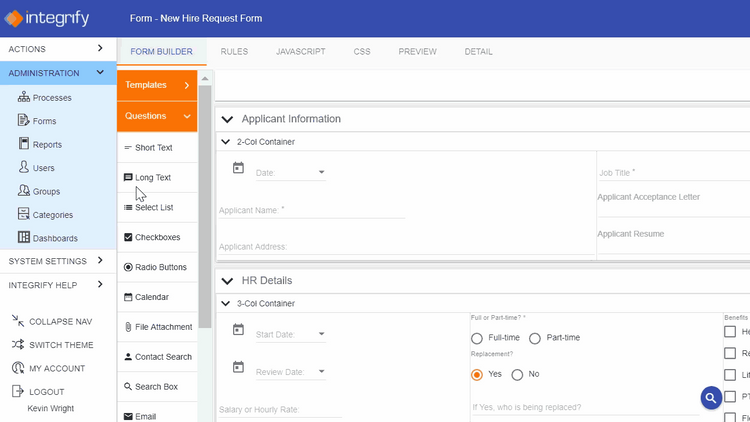 Free and Open Source BPM Software
Free business process management software can save your business a lot of money, as you won't have any investment costs (that is obvious). However, your business needs to ensure you are choosing the right option. Choosing a faulty BPM tool simply because it's free can lead to problems down the road. If your IT staff has to spend more time fixing errors or patching your software, then your dollars are better spent on a reliable program that has a price tag attached to it.
Some BPM tools are advertised as open source. This means the source code can be inspected, modified, and enhanced by anyone who uses it. This lets users and businesses create and customize software as they see fit rather than pay for these services through a software vendor. These customizations mean open source BPM software can be much more cost-effective, and even a free option, over a proprietary or closed-source program
The advantages of a free or open-source BPM software is the freedom from licensing, community support, and fully customizable nature of the solution. Drawbacks include security concerns, less support, and no straightforward installation or training process.
If a BPM system is advertised as open-source, then it should be 100% free. However, your business will need to take into account the man-hours needed to set the tool up in your work environment, as well as any potential software hosting costs.