Project managers collaborate with team members across different departments in order to meet project deadlines, cost, and goals in a timely manner. Project management or PM software provides project managers a way to decrease cycle times, increase interdepartmental collaboration, and better forecast deadlines. While project management is fairly straightforward, one word can change everything: agile.
What is Agile Project Management Software?
Agile project management software is a specific type of PM focused on developing software products through planning, scheduling, resource allocation, prioritizing, and other tasks necessary for completing important company projects. As the name suggests, agile PM solutions are made for addressing real-time issues frequently encountered during software development.
In addition to software development, agile project management software can be used for task management in other fast-paced industries like marketing, construction, or food distribution. This intuitive solution is ideal for agile teams, businesses, and industries in need of PM software which can handle change easily during the product cycle. This is in contrast to more traditional project management which serves more stable industries with predictable timetables and project outcomes.
Whether you're interested in agile software development or an adaptable project management system, agile project management software is your best option to promote teamwork, track progress, and control your development process.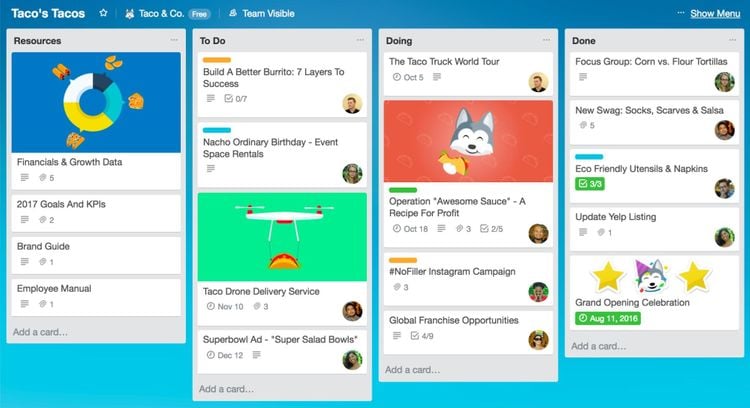 Features of Agile Project Management Software
Team management: Select the right team members for every project in order to maximize work efficiency
Prioritization: Identify which tasks are the most important or need to be completed first for other tasks and dependencies to proceed
Resource management: Plan out project workloads in order to best use all available resources including physical materials to labor
Scrum scheduling: Arrange short meetings to identify and prioritize project tasks, discuss which teams or members are responsible for every aspect of the project
Sprint planning: Plan out short development cycles for tasks, called "sprints", in order to complete a larger project according to a set roadmap
Organizational charts and boards: Build scrum boards, Kanban boards, Gantt charts, and more to track project progress
Template generation: Automatically create custom Scrum boards or timelines for all your projects
Status tracking: Follow specific milestones and goals set by your team to ensure tasks are completed on time
Time tracking: Calculate how much time team members spend on specific tasks or sprints
User stories: Allow each team member to share their progress with others to keep collaborators informed as work continues
File sharing: Instantly share files, documents, and other media with teams
Backlog management: Work through tasks or sprints which have fallen behind for whatever reason, leading to product backlog
Retrospective management: Reviewing your past work allows your development team the opportunity to identify areas for improvement
Best Agile Project Management Software Benefits
Whether you're developing software or just trying to organize your project workflow, here are some of the best benefits of an agile project management software:
Better Ways to Organize and Prioritize
Since there is no standard agile methodology, the first thing agile project management software lets you do is develop your own. Depending on your product or industry standards, you determine how your processes should be moving forward.
Prioritizing your workflow can allow team members to get through existing projects and prevent the accumulation of backlog. Traditional methods, such as waterfall project management, locks tasks into rigid, linear steps which cannot be rearranged once the project starts. Developing an agile project management system lets you adapt your tasks based on new prioritization.
Popular organization tools offered by agile project management software include:
Scrum boards
Kanban boards
Gantt charts
All of these agile project management tools provide visualization of how your work is progressing. For example, scrum boards track sprints based on prioritization while Kanban boards track the overall process equally. The scrum board can be updated at any time to better address the needs of each iteration. Whichever best suits your organization will highly depend on your exact team structure and individual member preferences. In addition to these organizational charts and boards, certain agile software options include tools for more straightforward methods such as waterfall and burndown charts.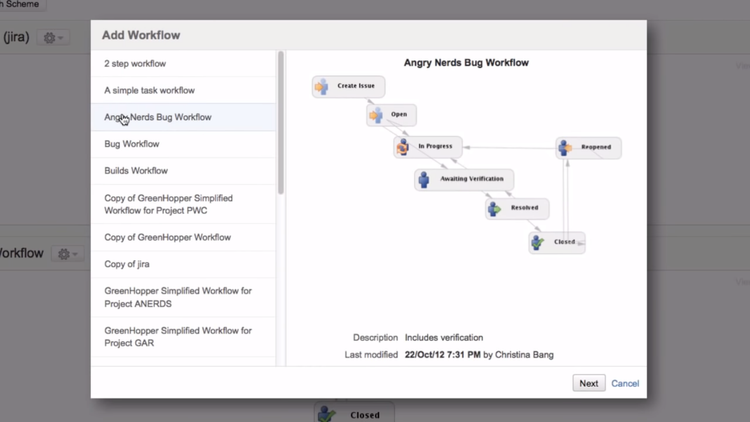 Establish Scrums and Sprint Planning
Within the agile methodology of project management is the concept of scrum, the framework necessary for breaking work into sprints or time-based tasks. Daily scrum consists of short meetings, generally under an hour, in which team members discuss what progress has been made and what work is still necessary under the control of a scrum master. Agile project management software automates scrum boards and schedules so the entire time stays in constant contact.
During the daily scrum, sprints will be established. These "sprints" are time-boxed tasks which take a short amount of time to complete, essentially the business equivalent of "sprinting" during a much longer marathon. Sprint planning during a Scrum divides out work into timed iterations of about two weeks to no more than one month of work at a time.
Whenever a sprint is completed, it is up to the scrum team members to hold a sprint review meeting and retrospectives to inform others of their project progress and check for opportunities of improvement in future sprints. They can also provide updates to the product owner, investors, or stakeholders when necessary.
Adaptable Iterations
Traditional project planning methods have a few weaknesses, such as locking in a set production schedule with no room for adaptation. Agile teams know how quickly their goals can change. When project changes force you to update to new iterations, agile project management software lets team members adapt as fast as possible to new developments as they happen in real-time. Whether it's a change to the product or an increase in project scope, your team can deal with it and keep the customer happy.
Agile project management software uses drag and drop features to allow instant editing of development timelines. Simply move different tasks during daily scrum in order to meet new goals and milestones. These real-time updates encourage more team collaboration by keeping everyone on the same page outside of scrum and stand-up meetings.
Eliminate Backlog and Bugs
Even the best laid plans can go awry, leading to backlog as sprints build up in the project pipeline. Agile project management software helps to eliminate backlogs by streamlining other tasks and creating time to spend on those which have fallen behind.
During retrospective scrums, team members can identify any obstacles or bottlenecks which blocked their progress and could cause future problems. By addressing these issues, potential backlog from those same sources can be avoided. In turn, historical data gathered during these scrums can lead to better budgeting and resource allocation in the future.
When it comes to software development, bug tracking tools offer the ability to quickly adjust each iteration to find and remove them from the product. And daily scrums offer the opportunity to share potential obstacles with the entire team. This cuts down on the time you'd otherwise have to spend debugging, testing, and quality assurance.
Agile Project Management Trends of 2021
As a highly adaptable software, agile project management solutions are always changing to meet industry demands. For instance, this last year saw a drastic increase in demand for PM systems accessible by remote workers in order to allow scrum teams to work from home without harming productivity. Other trends have incorporated artificial intelligence (AI) to analyze historical data for retrospective meetings.
As a popular all-in-one software solution, new changes and trends with agile project management software include:
Breaking down big sprints into smaller ones or subtasks for a more efficient workflow
Real-time prioritization during daily scrums which can completely change the project timeline
Stand-up meetings, essentially daily scrums which last only a few minutes
More use in additional industries beyond software development
Coordinating agile and traditional project management methodologies
Mobile apps for instant accessibility anywhere
This software alone helps companies keep projects moving forward, even when there are obstacles getting in the way. By adopting these new trends into your agile project management system, you can enjoy even more efficient work.