Businesses are usually defined by their size. There are small businesses, mid-market companies, and at the very top are enterprise-level corporations. There are several criteria to be considered an enterprise-level business. Generally, an enterprise-level corporation operates with a large budget, makes millions in annual revenue, has hundreds or thousands of employees, and has a global presence across multiple brands. Many of these companies use eCommerce platforms to increase their online presence.
What is an Enterprise eCommerce Platform?
eCommerce platforms build and maintain online shopping websites for B2B and B2C sales. Unlike general eCommerce software, enterprise-level platforms need to handle complex sales transactions at far higher volume. A single transaction can dwarf what small businesses earn in a quarter. Enterprise ecommerce platforms can be scaled to fit your specific business needs.
To start, enterprise eCommerce platforms let you design a custom storefront for online purchases. You can build separate sites just for B2C, B2B, or DTC transactions. Or have one comprehensive ecommerce store for all your sales.
eCommerce software applications manage inventory, organize communication between departments, coordinate with multiple decision makers, and streamline the order fulfillment process even at the enterprise-level. And a custom platform interface lets your customers shop just as they would on a consumer website.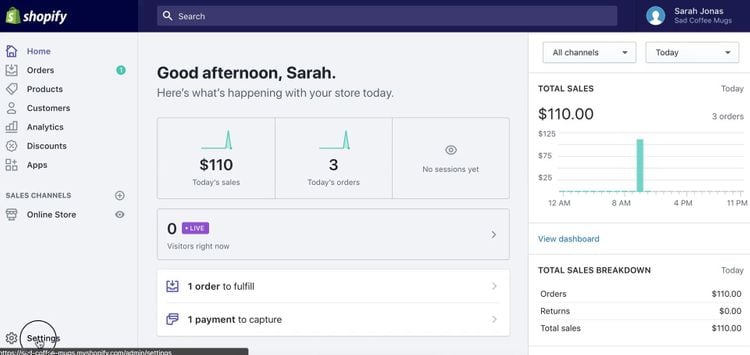 Features of Enterprise eCommerce Platforms
Digital store builder: Create an online storefront customized to your market; include popular features like a shopping cart, checkout, and keyword search
Online marketing tactics: Promote your eCommerce site through email marketing, digital ads, and search engine optimization (SEO)
Payment gateways: Securely collect payment information for current and future customer orders
Inventory and sales order management: Keep track of your entire stock along the supply chain; receive automated notifications on orders made through the site
Electronic Data Interchange (EDI): Exchange business documents between different departments and companies without losing important information; EDI converts and standardizes forms.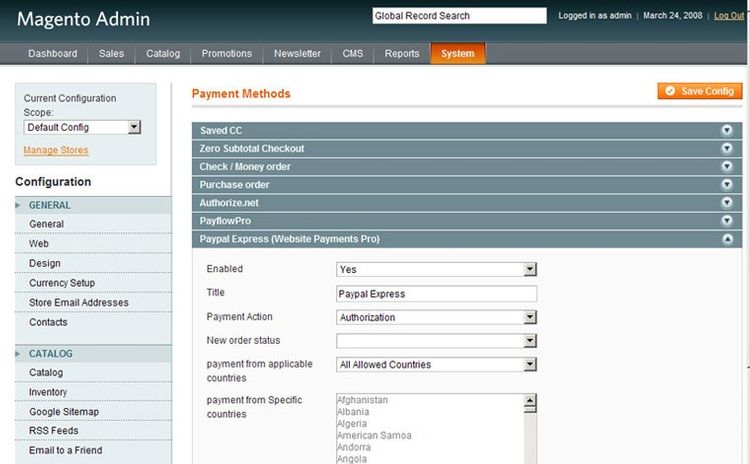 Enterprise eCommerce Platform Benefits
Enterprise-level eCommerce systems help your business establish a new market online using these benefits:
One of the keys to expanding your brand online is building a functional, intuitive website. Whether you're targeting B2B or B2C markets, your Internet store has to be accessible for all users. With an eCommerce software, enterprise-level platforms can balance site customization with scalability. A simple website builder is user friendly so you can design the right store for your digital commerce needs.
Building an online store is not the same as having traditional storefronts. Having one, custom-built eCommerce platform will give all your employees and customers the same shopping experience. In turn, this will strengthen your brand recognition around the world by providing a consistent customer experience for all.
The backend of your site will include a content management area which allows for product description personalization. Using these features you can build your entire product catalog to reflect your brand messaging. And you can even update pricing information and sales offers in real-time.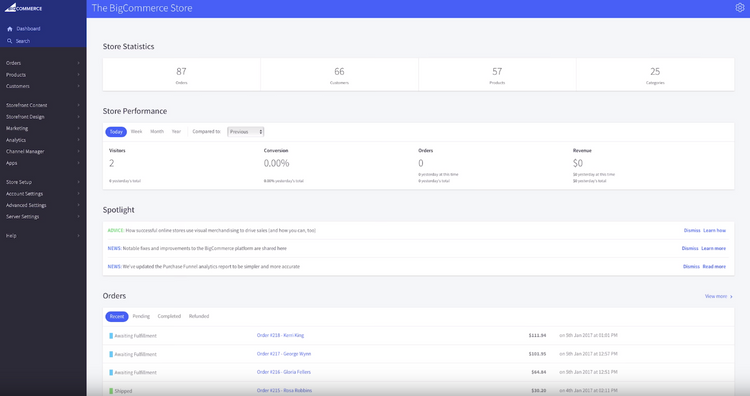 Consistent Corporate Communication
Enterprise-level corporations often have hundreds if not thousands of employees across multiple departments. In turn, these employees have to handle external communications with business partners like contractors, vendors, and manufacturers. The more people who work for your enterprise, the harder it is to standardize communications.
Fortunately, there are Electronic Data Interchanges (EDI) to automatically standardize electronically transmitted business communications. Enterprise eCommerce platforms use EDI applications to streamline internal and external communication.These tools match data from different fields so you don't have to manually review every form you receive for accuracy.
Streamline Order Processing
As a large-scale business, processing orders can involve a lot of extra work. And if you need the approval of multiple decision makers on every sale, the process takes even longer. eCommerce software automates the order process so you can fulfill orders faster.
Enterprise-level corporations have complicated supply chains due to their scale. As a result, mistakes can happen when inventory is not tightly managed. Integrate your eCommerce platform with an inventory management system to accurately manage your entire inventory. Whenever an order is placed online, your system will automatically update to reflect accurate stock levels. Other inventory management plugins provide updates on manufacturer and shipping schedules so you're always informed about stock availability.
Third-Party Online Marketplace Integration
Omnichannel eCommerce marketplaces are becoming more common for enterprise-level businesses as they offer more sales opportunities to B2C, B2B, and DTC markets. As an enterprise-level brand, you can increase your online presence by integrating with additional marketplaces. Multi-channel ecommerce software helps you manage products on multiple platforms so you can keep track of inventory across every channel.options include:
| Marketplaces | Social Media Platforms | Comparison Shopping Engines (CSE) |
| --- | --- | --- |
| Amazon | Twitter | Google Shopping |
| eBay | Instagram | Amazon Product Ads |
| Walmart | Pinterest | Bing Products |
| Shopify | Facebook | Shopzilla |
| Etsy | LinkedIn | PriceGrabber |
| Jet | YouTube | |
| Rakuten | | |
Related to EDI functionality, the more third-party businesses you work with, the better your eCommerce integration needs to be. Open source, SaaS options let you fully customize your entire enterprise eCommerce platform. Operate a multi-store model? Enterprise-level platforms allow you to market all your product lines on one site or create separate eCommerce stores for each brand.