Point of sale (POS) or point of purchase (POP) systems are vital to any retailer, restaurant, or small business. These systems are generally made up of a mixture of hardware and software to automate the sales process. The hardware usually consists of cash registers, credit card machines, receipt printers, and more which operates together through a POS software.
What is iPad POS System?
iPad POS systems allows companies to use Apple iPads during the sales and checkout process, particularly payment collection, receipting, and inventory updates. Essentially, this is a highly specific type of POS app designed for conducting business on iPads with compatible add-ons. These easy-to-use tablet systems provide eCommerce functionality ideal for single-person operations, mobile services, startups, and small businesses. Services include scanning items, calculating what is owed, and preparing an invoice that a customer can pay via credit card, cash, or check.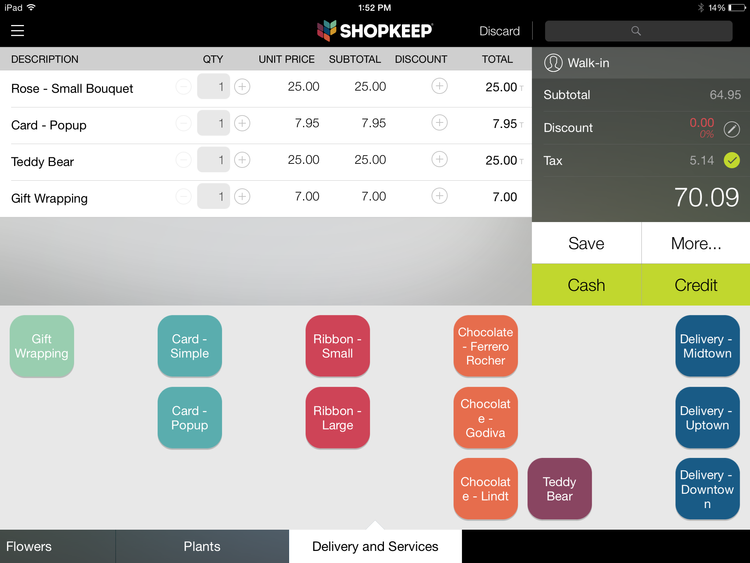 Features of iPad POS Systems
Sales management: Process new sales and ensure customer transactions are completed
Payment processing: Set up a merchant account and accept a variety of payment methods from customers. Support payments in multiple formats including cash, credit card, check, gift card, and others.
Online payment integration: Enable payment services such as Apple Pay, PayPal, Venmo, and more for your customers
Touch-screen accessibility: Access information by intuitive touch
Barcode scanning and item look-up: Scan products directly using the built-in iPad camera as a barcode scanner
Inventory management and item look-up: Keep track of inventory as it is sold; Allow cashiers to check on item availability from a POS terminal
Credit card, gift card, and gift certificate processing: Expand payment options by accepting major credit cards, gift cards, and promotional certificates
Refunds and return management: Handle refunds and in-store credits for returned items or substandard services
Digital receipting: Reduce paper usage by sending e-receipts; document all transaction details for your business and to send to customers
Customer loyalty program tracking: Allow customers to accrue benefits or store credit based on order histories or other factors and can be used to improve customer retention
Promotions management: Manage all sales and discounts with automated calculations
Customer database management: Track customer contact information for use in mailing lists, repeat online ordering, and sales promotions
Gratuities management: Allow for customers to calculate and leave tips when appropriate
Employee management: Monitor and measure employee performance through their use of the POS application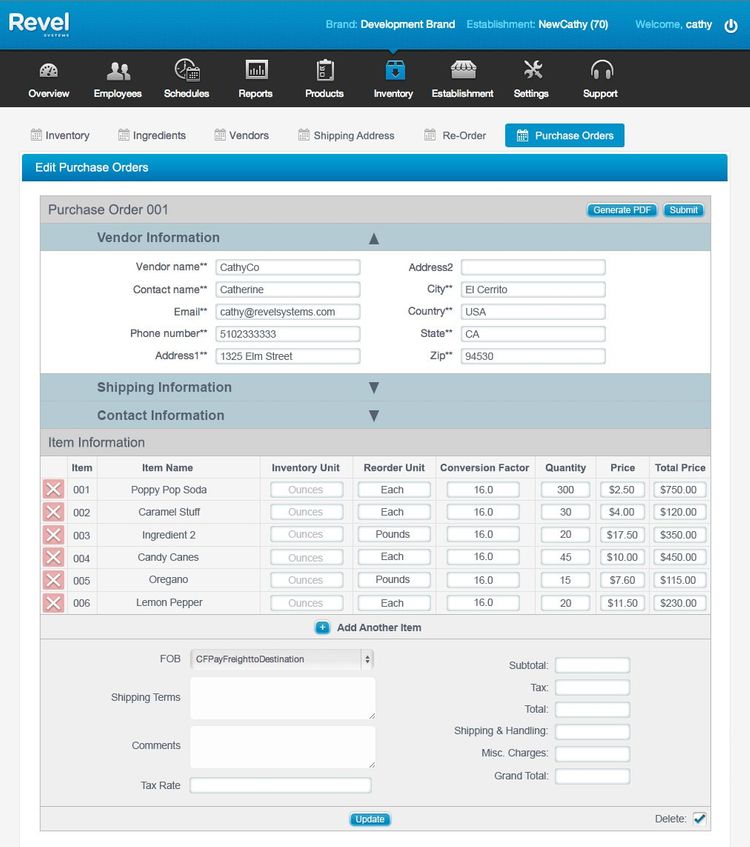 Best iPad POS Software Benefits
These specialized point of sale systems are an all-in-one solution for handling back-office processes. There are many benefits to integrating an iPad POS software into your business practices:
Faster Payment Processing
Traditional POS systems can take time, depending on the condition of the hardware. This could leave you unaware of if a transaction has fully gone through. Fortunately, using iPad POS software means you have access to multiple user-friendly, online payment processing services which provide real-time updates. These include:
Apple Pay
PayPal
Venmo
Major credit cards
Next, you have to take the customer experience into account. If your current POS solution only allows purchases through one payment method, you might have to turn paying customers away if they use a different method. By offering multiple payment methods, you can accommodate more customers. Additionally, you can offer all your customers better security. iPad POS credit card processing includes point-to-point encryption (P2PE) for secure payment processing.
Accurate Mobile Transactions
Businesses are more mobile than ever before. There are many ways you can take your business on the go by incorporating an iPad into your POS system:
Farmer's markets and pop-up shops
Trade shows
Home repair or construction services
Conventions
Food trucks and delivery
Coffee shop or cafe
Flea markets
Festivals and art shows
Estate sales, rummage sales, and garage sales
Using an iPad to facilitate sales means you can take your business on the go. By using an iPad POS software, you can bring in more sales wherever you go. No more hauling around expensive registers and credit card machines as you travel. Just pack up an iPad and go!
Industry-specific POS systems may include additional features such as:
Restaurant ordering
Appointment scheduling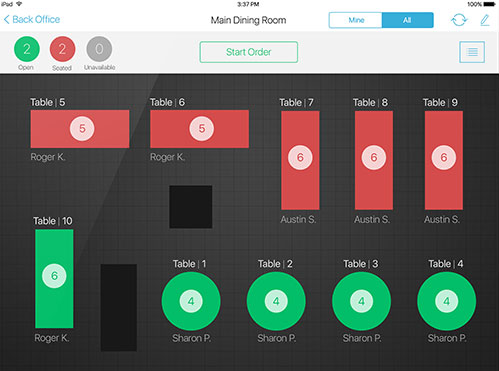 Lower POS Hardware Costs
Using an iPad for your business transactions means you don't have to invest in traditional POS hardware like registers. In fact, POS terminals can cost thousands of dollars per unit. The hardware needed for iPad POS systems is minimal: at most, you need at least one iPad and one credit card reader which attaches via headphone jack or lightning cable. There are many different scanner options available to meet your budget.
Want to expand your POS system? Ordering traditional hardware can take weeks. iPad accessories are available at most big box retailers and tech stores. You can instantly increase your system with one afternoon of shopping.
Go digital by automatically emailing receipts after purchases instead of printing out paper for every transaction. This means no more expensive printers or rolls of receipt paper necessary. E-receipts can be sent instantaneously.
Encourage Non-Cash Transactions
Many mobile businesses have been forced to rely on cash-only transactions for years to avoid the hassle of transporting expensive POS hardware. iPad POS software lets these same companies expand to other payment methods with ease.
Due to COVID-19, many small businesses have moved away from cash-only transactions in order to reduce potential exposure to the virus. Of course, moving away from cash has other benefits, such as being more convenient for customers who only have credit cards or prefer using a mobile payment app.
iPad POS by Industry
One of the big benefits of using an iPad POS system is adaptability to different industries, like:
These businesses often require unique POS systems to address their specific needs. For example, restaurant POS software can include an ordering system for the waitstaff to use. And POS systems for liquor stores can include ID scanners to ensure customers are legally able to purchase alcohol.
iPad POS Software Pricing
Pricing for iPad POS apps is somewhat unique, since it has to account for processing fees for credit cards and payment processing services. Some software has a set monthly fee, others charge per-swipe or per-transaction. In fact, some of these POS solutions are free because the transaction fees are so high. As such, businesses with high sales volume may want to find an app with a single monthly fee in order to avoid these additional costs.
Other cost factors to consider are marketing techniques. Customer databases can be used to send emails with sales and discount information. However, there may be an additional cost for the POS solution to utilize these marketing outreach tools.