What Is Medical Scheduling Software?
Medical scheduling software, also known as "medical appointment scheduling software," helps medical providers and patients create, find, book, and update appointments. This type of healthcare scheduling software offers online tools to help patients search for appointments by location, time, type, physician, and more, at their convenience, without having to communicate with a representative.
These medical scheduling solutions use automated systems to reduce administrative costs, save time, and avoid human errors, like double-booking. They also come with appointment confirmation tools for patients, phone/email/text patient reminders, and client portals to make sure patients know where to be and when. And they offer flexibility, customization, and scalability to aid any medical practice, from small clinics to entire hospital networks.
Medical scheduling software also integrates with existing medical practice management software and electronic medical records (EHR) software, reducing manual data entry and cross-referencing, and minimizing inconsistencies and errors. While patient scheduling can be found as a feature within medical practice management software, many hospitals and clinics choose stand-alone solutions. That way, providers can pick and choose what services they want, without having expensive and bloated systems and/or re-training their entire staffs.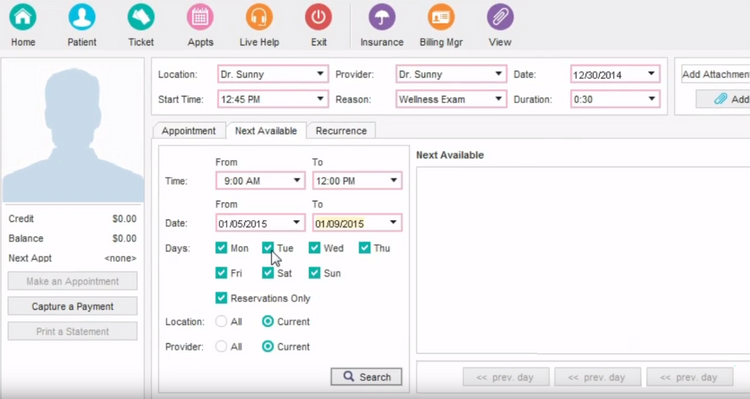 Features Of Medical Scheduling Software
Online Scheduling: Medical practices set their schedules and allow patients to search for, book, update and cancel appointments. Things like changes in staff scheduling, canceled appointments, and re-scheduled appointments are automatically updated in the system for more accurate availability.
Recurring Appointments: Automatically set up recurring appointments from a single booking. Log the patients' names, times, dates, and frequencies; and those appointments will automatically generate on the clients' and clinics' calendars.
Automated Reminders: Reduce no-shows with automated appointment reminders and alerts. Have patients log their contact information when booking, and send them a confirmation email. Then, as the appointment nears, send automated phone calls, emails and text messages to make sure they remember to come.
Appointment Types: Generate searchable, customizable appointment types based on the physician, location, patient status, type of appointment, necessary time, and more.
Patient Intake and Registration: Have patients upload necessary personal information, insurance details, photo ID's, insurance cards, allergies, and other data, documents and forms.
Patient Portals: Patients can easily view past appointments, future appointments, and communications from their provider from a single portal or dashboard. Many software will need a log in, but most will not require any special applications or downloads to view their portals. They can also see things like notes from their visit or any educational materials the physician recommended.
HIPAA-Compliant: Most medical scheduling software offer tools to help you stay HIPAA-compliant. They secure protected health information (PHI), require logins to view certain data, and more.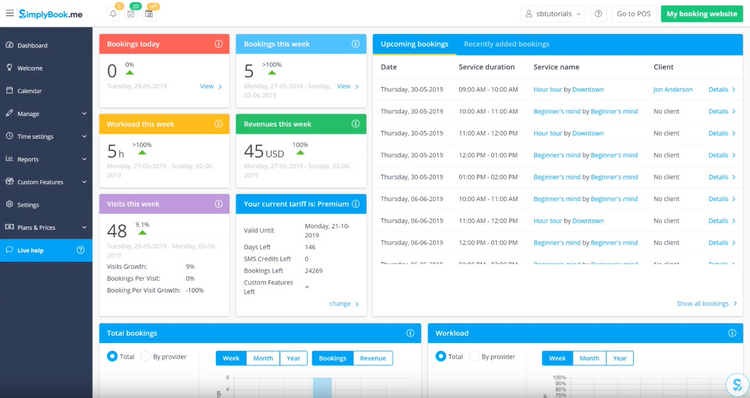 Benefits Of Medical Scheduling Software
There are many benefits of medical scheduling software for both patients and healthcare providers. And studies show that online medical scheduling leads to "reduced no-show rate, decreased staff labor, decreased waiting time, and improved satisfaction," for non-urgent healthcare services.
And these benefits will work for any size or type of healthcare provider. Whether a single-physician private practice, specialty clinic, hospital, network, chiropractor, behavioral health, physical/occupational/speech therapy, dialysis or whatever else, medical scheduling software will help providers grow and help patients get care.
Reduce Administrative Costs And Errors
Medical scheduling software automatically update every part of the appointment booking process in real-time. Physicians' schedules are uploaded onto the system, creating available times. Different appointments are given different time requirements, so patients can only book certain services when enough time is available. When times are booked, those time slots are closed off; and when they are rescheduled or canceled, those time slots are opened. And when visits are complete, invoices can be generated and payments can be accepted.
According to Aaron Martin, chief digital officer at Providence St. Joseph, every online appointment–whether virtual, clinic, or at-home visits–saved his system $3 to $4 by reducing administrative costs. And by automating these processes, patient scheduling software minimizes data entry errors and inconsistencies.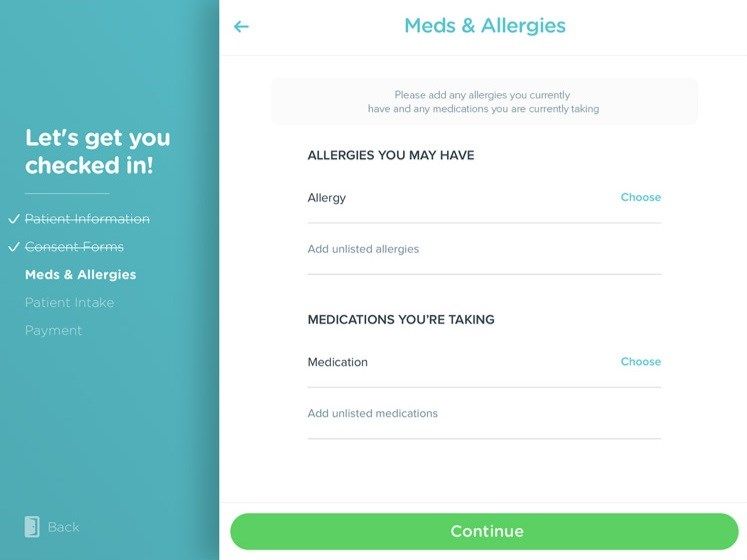 Fill Every Appointment
Online medical scheduling makes it easy for patients to book appointments. From that point, these software solutions keep the patient informed of their visit, from confirmation emails to automated emails, text messages, and phone calls. These help patients show up to their appointments on time, which helps healthcare providers manage their days.
And when appointments are canceled or rescheduled, those appointments will automatically become available again. This way, your system will not show a scheduled appointment when there is no patient to see. And it will avoid the opposite issue of double-booking patients.
Available appointment times and cancelations are viewable by healthcare staff, as well. So staff can use traditional methods to call and contact patients who are in need of check-ups or are due for additional patient care. They can also quickly contact patients on-call when an appointment suddenly becomes available.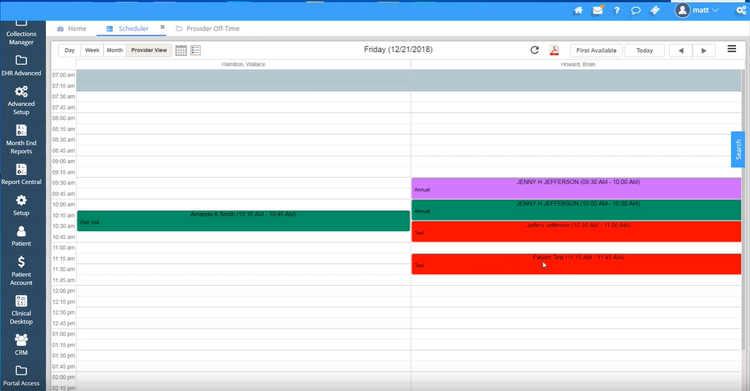 Increase Patient Satisfaction
Online booking is great for healthcare administrators. But it's also great for patients, as increases in patient engagement leads to increases in patient satisfaction. Most patients prefer to schedule appointments on their own, as it also saves them time and frustration. The automated alerts and reminders make sure patients arrive on time for their appointments, which keeps clinics on schedule and avoids long wait times for patients. And then, of course, patients get the care they are looking for.
All of these lead to greater patient satisfaction, which is great for them and excellent for retaining patients. Some doctor scheduling software will even send post-appointment messages, with links to leave reviews and feedback. Some medical services will also send along a referral link for patients to share, leading to more new patients.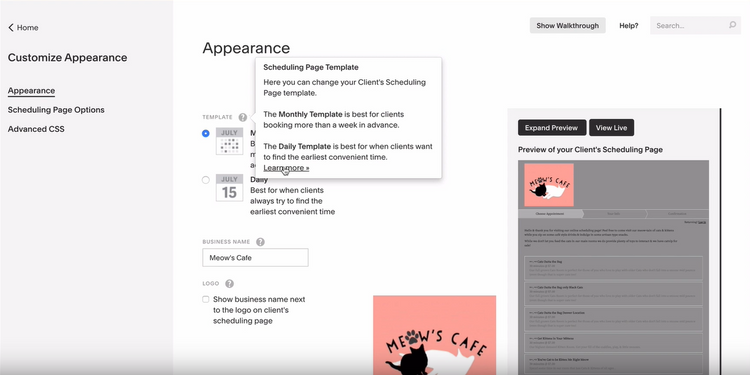 Flexible Payment Collection Services
Physician scheduling software can accept payments in a variety of ways. For some services, a simple copay can be paid upon booking. Or for larger bills, payment plans can be set up and tracked by the systems. Patients can view their past payments and current balances; and providers can send reminders to pay before invoices are due.
Medical Scheduling Software Pricing Guide
Most medical appointment scheduling software will ask healthcare practices to contact them with their needs in order to build individual services and provide accurate quotes. They will ask for things like number of medical practitioners, number of patients, number of locations, type of provider, and more.
With these things considered, medical scheduling software will start anywhere from $49/month to $79/month. Any added feature, support, and services will increase the price.
There are other, generic appointment scheduling software that might work for certain practices. For their basic services, appointment scheduling software can start from $9.90/month and go up to $50/month or higher. More features, support and services will be offered as prices go up. They are not built for medical practices, though. Some, for instance, cannot guarantee HIPAA-compliance. And others cannot integrate with other necessary systems, like electronic health records (EHR) or practice management software. Free Medical Scheduling Software There are many free generic appointment scheduling software, but they offer limited services and features. Most limit the available number of bookings, types of automated messages, or number of users, among others.
There are few free medical scheduling software available. Sagenda offers free appointment scheduling, but it requires individual monthly subscriptions for things like text reminders, online payments, and advanced email services.
Medical Scheduling Software Integrations
Medical scheduling software offer terrific tools and services, but there are many other parts to running a practice. These software integrate with a multitude of EHR and electronic medical records (EMR) software, calendar software, claims software, practice management software, and more.
Most of these services and software mix and match with one another, but the important thing is that medical practices keep consistent, complete records. And automated, integrated software help to do that.
Electronic Health Records
Most appointment scheduling software will integrate with existing EHR software, saving redundant administrative work. And the software will sync data with one another, making sure all patient data is complete, accurate, and consistent across all software.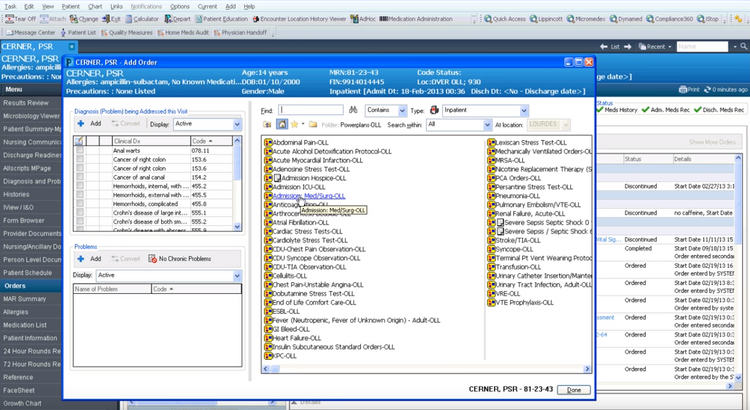 Practice Management Software
If your office has a medical practice management software without appointment scheduling capabilities, you can simply integrate a stand-alone appointment scheduling software into your existing PM.
This way, you can avoid purchasing and re-learning an entirely new system. Your practice will have the same access to EHR, code sets, billing modules, calendars, and more. But it will also have a more convenient scheduling tool.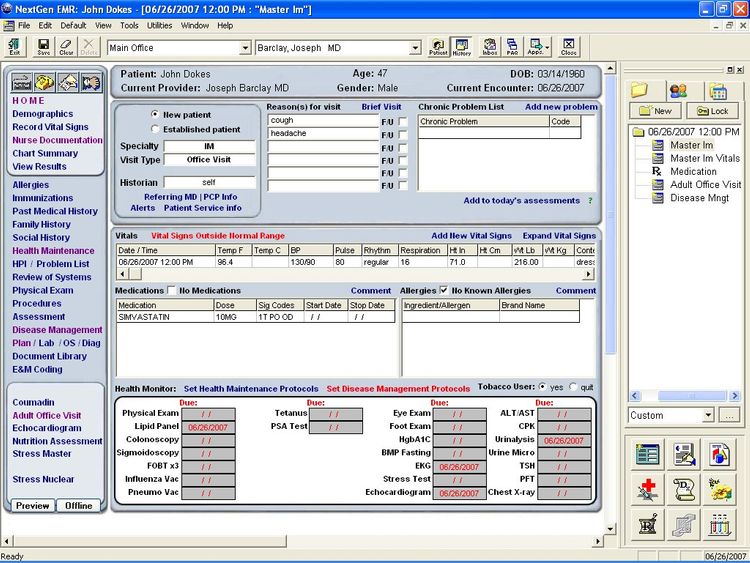 Telehealth And Mobile Healthcare
Telehealth, also known as "telemedicine," was mostly used for rural patients and patients unable to travel for appointments, but it is becoming more common every day. Telehealth allows healthcare providers to see patients in any location, at the most-convenient times for them. This helps physicians fill out their appointment schedules, and it also removes huge barriers for patients looking for care. Telehealth is great for appointments that do not necessarily need a visit, like pre-surgical clearances, initial cardiology consults or post-surgical follow-ups.
There are even some telehealth-specific appointment scheduling software, like Mend Telemedicine Software. Mend does not even need a log in or special application to download, so patients can receive telehealth with any internet-connected device.
Online medical scheduling software also works for mobile healthcare professionals. Patients book appointments as normal, and the appointment software directs the mobile worker to the patient appointment from a central location. Some software, like Skedulo, are made specifically for mobile workers.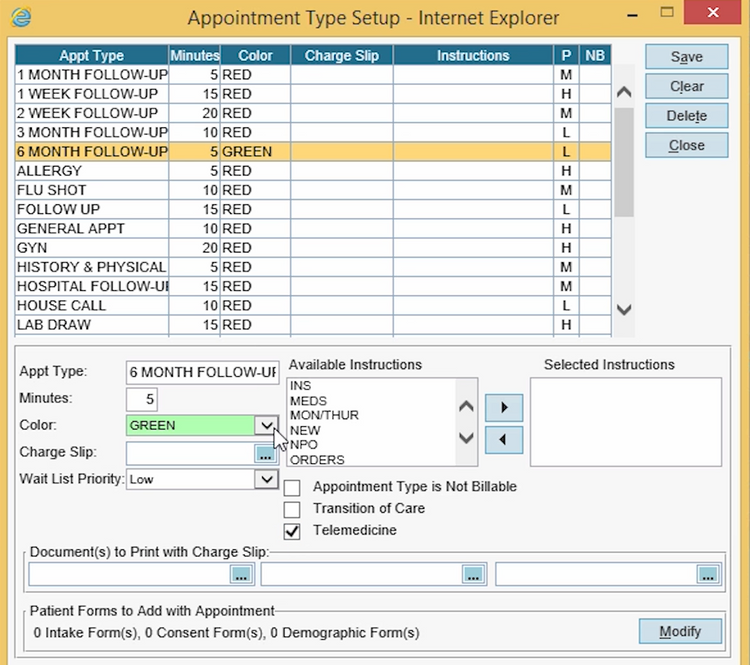 Coding And Billing
Medical appointment booking helps generate accurate and thorough claims with integrated medical coding and medical billing tools. By properly automating and storing patient data, from intake to visit to exit, medical offices can automate the claims process and get paid sooner.
By knowing exactly what patients you are seeing, exactly what services they are receiving, and exactly when their appointments are complete, you can generate claims quickly, accurately, and efficiently.