What is Sales and Operations Planning (S&OP) Software?
Sales and operations planning software (also known as S&OP software) integrates your supply chain planning processes to create a unified business plan surrounding supply chain demand. It draws data from sales, marketing, manufacturing, and distribution to better manage inventory planning, demand planning, and supply planning.
S&OP software can run multiple "what if" scenarios that help reduce risk while letting you understand the pros and cons of a varying range of possibilities. For example, you'll be able to input projected inventory numbers to create a forecast for sales. You may also be able to weigh the pros and cons of adding a new supplier based on their delivery times and the expected amount of inventory they can supply you.
Anytime your business is looking to add products, change manufacturers, or alter delivery routes, sales and operations planning software is available to help. Analyzing change history, annotations, and assumption tracking will give your business the foresight it needs before pulling the trigger on something that may cost you time, money, and customers.
Sales and operations planning goes beyond what typical statistical forecasting offers. S&OP capabilities rely on the same algorithms for producing estimates but also takes into account revenue, profit projections, and marketing events. Together, this provides a holistic view of planning through the combination of sales, marketing, finance, and operations.
S&OP Flowchart
Demand Planning > Inventory Optimization > Replenishment Planning > Master Production Scheduling and Procurement > Finite Scheduling
This process not only deals with supply chain planning but also the finance and sales involved. With S&OP systems, you'll be able to create a forecast, determine the inventory necessary to support the forecast, determine the time needed to acquire this inventory, figure out what factories are capable of completing these plans, learn what your purchasing department needs to buy, and finally schedule out the work at your factory.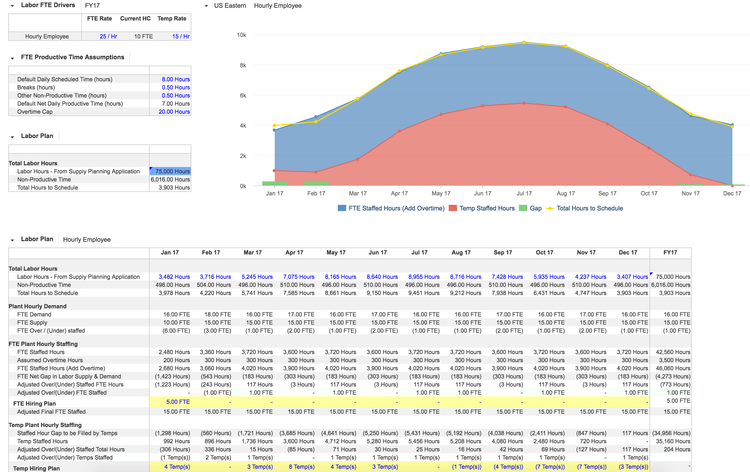 Features of Sales and Operations Planning (S&OP) Software
Demand Planning: Forecast demand for a product so it can be developed and shipped as efficiently as possible. Collect historical data on order volumes and inventory turns while mixing it with continually updated forecasts from your sales personnel.
Inventory Optimization: Identify non-performing inventory SKUs and avoid overstocking. Scale for error to ensure under and over-forecasting situations even each other out. Creates optimal product storage and distribution conditions by aiding in supply/demand forecasting, product traceability, and overall warehouse management.
Supply Planning: Helps strategically plan and manage interactions with any vendors or suppliers of goods. Set reminders for reorders and reduce risk in your supply chain.
Production Planning: Determine the need for materials and capacity to complete a manufacturing production order. Includes schedule that accounts for resources, staffing, and inventory.
Financial Planning: Determine raw material input costs, volume manufactured in each facility, transportation costs, use of overtime to meet production and distribution goals, and more. Evaluate unit cost and profitability.
Alternative Scenarios: Subject your business model to data conditions that emulate a likely business condition. Includes "what if" scenarios that let you practice what limits your business is capable of. Test out various production schedules by moving orders to different time slots via drag-and-drop functionality. Find the one most efficient for your business by syncing resource availability and any constraints. Find the production window that will push orders out the fastest without strain on your employees or resources.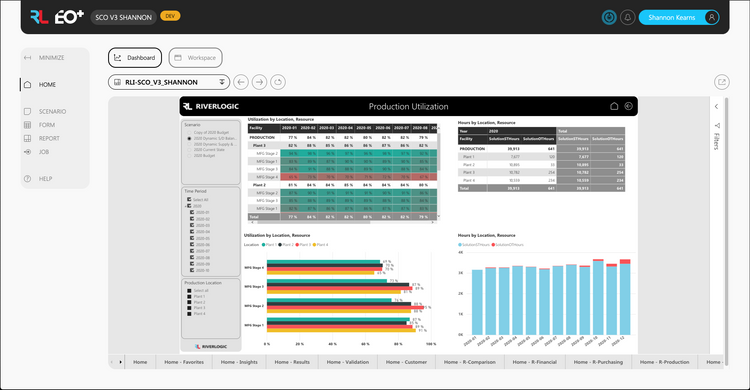 Benefits of Sales and Operations Planning (S&OP) Software
The benefits offered by sales and operations planning software will have a real impact on your business value. For example, S&OP processes will help reduce inventory, meaning you will carry fewer costs carrying this inventory–leading to improved cash flow. S&OP systems can also reduce the time to market for new products, increasing revenue by staying ahead of the competition.
Integrate Your Financials For Greater Cost Control
Companies deal with shifting inputs, changing promotional campaigns, a vast array of available products, and variances in their supply chain delivery schedules. By integrating financials into your S&OP software processes, you'll be able to take your supply chain planning to the next level.
One way this is possible is through translating the constrained supply chain plan using standard costs. This makes financials an input in your supply planning–making the requirement of including material costs, labor costs, transportation costs, and processing costs within forecasts. Once your business can understand costs and profitability, you'll be able to test out the impacts to your financials in varying scenarios.
To truly optimize your plans, you'll want to calculate financials in your S&OP software on a more recurring basis. That way, varying costs such as raw materials, the volume being manufactured, and transportation costs can continually be adjusted. Now that your advanced scenario analyses are coming in, you'll be able to create marginal profitability analyses and analyze situations where the next unit of output can swing from profit to loss (such as using overtime labor to complete orders).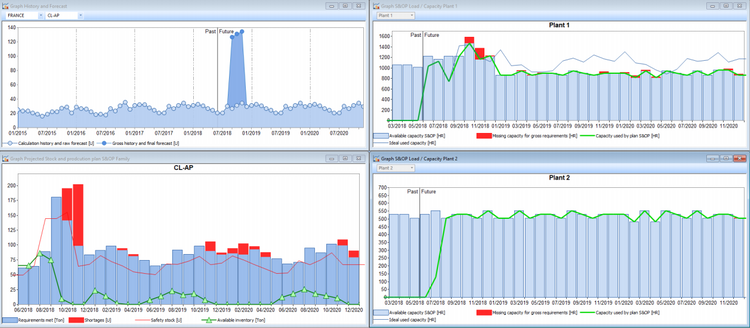 Improve Inventory Management
One of the most vital inputs in sales and operations planning software is your inventory management data. In order to increase supply chain profitability, you'll need to have a better idea of inventory levels and your supply. An S&OP solution establishes the framework to analyze inventory costs down to each individual shipment. This includes import/export fees, method of transportation, the cost of the vendor, and any opportunity cost of leaving inventory on your shelves for an extended period of time.
Improved inventory optimization will improve sales and budgeting forecasting. In a competitive market, you want to ensure you are beating your competition to the punch. Gaining visibility into your forecasts will ensure your production planning is aligned with your organizational goals and your customer's needs. One example is running scenarios with a bill of materials that can calculate stock at each production stage, cost of goods sold, purchases, and trade creditors.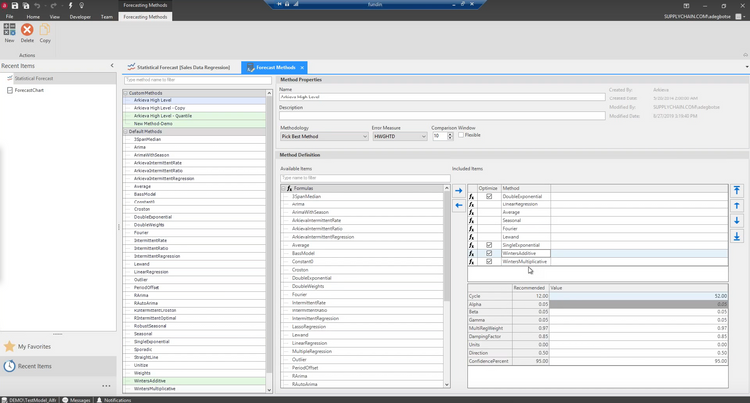 Create An S&OP Plan
There are major steps involved in creating a perfect sales and operations planning process. Developed by Thomas Wallace and Robert Stahl, the below steps can help you achieve your S&OP goals quicker through the use of sales and operations planning systems.
Data Gathering: Compile sales figures, create statistical forecasts, compare to actual supply figures and weigh in marketing data.
Demand Planning: Conduct your first pass of forecasts using the data gathered in step 1. Analyze multiple scenarios based on new items and discontinued products. Sprinkle in various scenarios such as one-time events or plans for promotional pricing which may have an effect on demand.
Supply Planning: Material requirement planning and production planning.
Plan Reconciliation: Document supply chain gaps and resolutions and view recommendations for improvement.
Finalize and Release: Make final decisions based on issues that came about and review KPIs.