What is Supply Chain Risk Management Software?
Supply chain risk management (SCRM) software helps your business take the steps needed to identify, assess and mitigate risk in real-time in your end-to-end supply chain. The combined use of supply chain risk management process tools with your supply chain partners can help you deal with risks and uncertainties in logistics-related activities or resources.
The goal of using the software will be to ensure global supply chain business continuity in an event that would typically interrupt normal business operations. SCRM software attempts to reduce supply-chain vulnerability via a coordinated approach among all supply-chain stakeholders.
A properly implemented system will identify and analyze all potential failure points within the supply chain. Examples of risks to the supply chain range from pandemics such as the Coronavirus disease (COVID-19), natural disasters such as hurricanes and earthquakes, and counterfeit products. Risks can also fall into product quality issues, security threats, and product integrity.
Supply chain risk management software helps create mitigation plans to manage these risks. These solutions will tie in heavily with your existing supply chain management software and relate to many other facets of your organization. This includes logistics, cybersecurity, finance and risk management disciplines.
Features of supply chain risk management software will let your business monitor events, identify and mitigate risk, gain visibility into, and assess the sustainability of your overall supply chain. Monitoring events helps you know of any potential impacts that may be coming to your supply chain.
Knowing this information can help you quantify, identify, and mitigate risk at all levels of the supply chain. This includes any changes or variations in suppliers, products, ports and parts.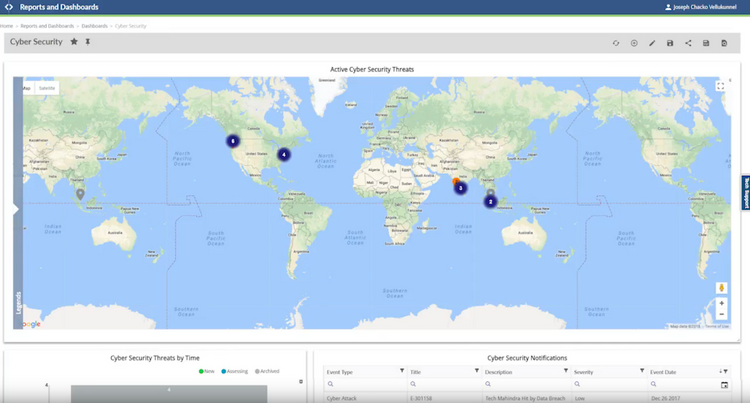 Features of Supply Chain Risk Management Software
Event Monitoring: Track events across your supply chain. Load sites and points of interest and monitor via various news types, social media, and regulatory agencies. Includes "What If" scenario modeling.
Risk Management: Monitor your suppliers and sites, configure risk scores, get critical failure points, and track risk mitigation progress and follow up with owners.
Mapping: Includes a supplier intelligence repository to let you visualize your supply chain through multi-tier mapping. Asses potential failure points and vulnerabilities and prioritize supplier workflows. Identify parts impacted during disruptions within minutes. Quantify the impact of revenue at a supplier, site, part, and product level. Create customized reports with analytics.
Supplier Assessments: Create standardized assessments and customize question weights and thresholds based on relevance. Manage your partner onboarding and response collection efforts. Create powerful scorecard visualizations to quickly identify gaps and create/assign/track mitigation projects. Combine the results of all assessments to prioritize the most critical areas of improvement.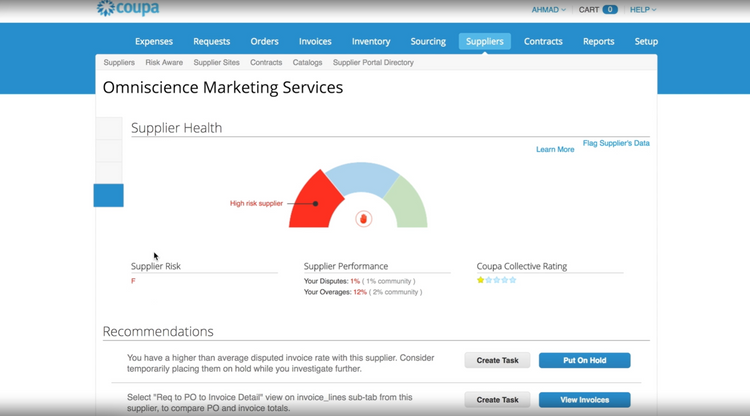 Benefits of Supply Chain Risk Management Software
Implementing a supply chain risk management software will provide your business with numerous benefits. SCRM software will ensure production and deliveries are functioning optimally, helps avoid profit losses by detecting risks early, and provides a quick ability to respond to unexpected events. Having a quality solution in place will also safeguard the image of your corporation, which in turn boosts customer satisfaction.
Some of the top benefits of supply chain risk management software include:
Improve Relationships With Your Suppliers
A supply chain risk management software will help your business make better decisions. Part of making better decisions will be analyzing your relationships with suppliers. Supplier relationship management (SRM) helps you analyze risks in your procurement process. A lot of this has to do with financial risks your suppliers may pose in either getting you needed materials, or shipping out your products to customers. However, many solutions have begun to track more than financial risks.
With a supply chain risk management software in place, you'll be provided with enterprise-wide reporting of supply chain disruptions. This means you'll be made aware of disruptions that occur in your supplier base as quickly as possible, and have an action predefined or immediately suggested to you. These consensus decisions will help your business know which of your key stakeholders you'll want to continue working with by helping you award good performance or companies with lower perceived supplier risk assessment scores.
Improved relations with your suppliers will also lead to improved communication. This can lead to early detection of risk. Knowing where the flow of materials and products are going in times of crisis will ensure your products are getting to your customers on time.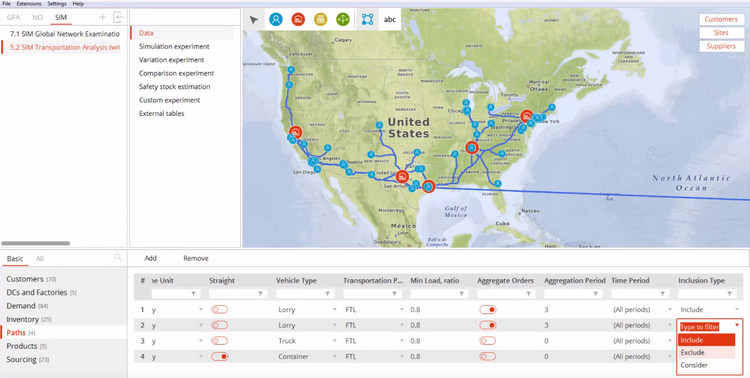 Maintain Compliance via Rules, Regulations, and Safety Standards
Your brand reputation depends on your suppliers adhering to standards and regulations set by your company or by any governing body. Enhancing Corporate Social Responsibility (CSR) is one of the many underlining benefits of supply chain risk management software. Companies that release statements related to CSR violations suffer an average of 2.8% reduction in company goodwill.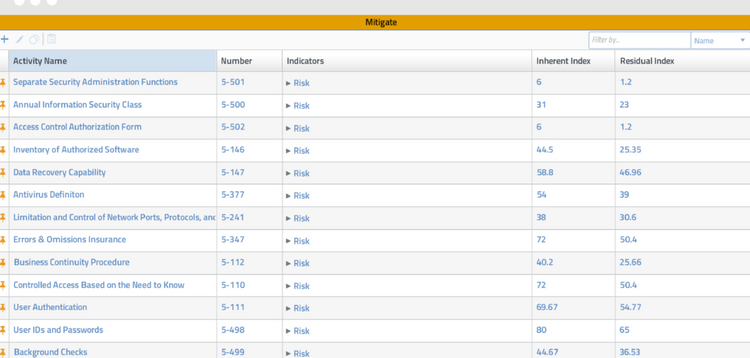 Reduce Costs In Your Supply Chain Processes
Being able to document all movement in your supply chain will help you track items and suppliers down to the simplest of details. Having this transparency on your data will let you better know where you raw materials originate, what locations they have to pass through, and where your finished goods will be traveling.
SCRM software will help you identify weak links in your supply chain. Being able to repair these areas in your supply chain should lead to improved performance, and thus an increase in revenue. This can be accomplished by discovering where you may have an increased reliance on outdated infrastructure. By creating risk profiles of your suppliers, you can see who has the biggest vulnerabilities or potential for risk.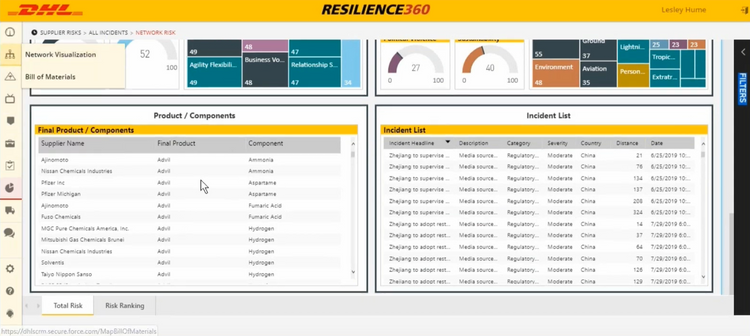 Improved Mapping and Transportation Management
A key piece of functionality offered by most supply chain risk management software is mapping. This feature allows your business to map routes taken by your suppliers, which can help conclude if they are being as efficient as possible and alert you to any potential disasters.
Working side by side with your clients to reassess their supply chain and replan routes can be a key step of improving relationships with both suppliers and customers. Reviewing routes can help discover areas of consolidation that will allow a supplier to reduce cost, or at least remain competitive with other suppliers.
Knowing how your suppliers handle disruptions will be a key step to improve relations. If they are not suited to meet your demands, it may be time to consider alternatives. Sometimes the situation is not as simple as identifying an alternative supplier or finding a new manufacturer to contract out. Once you've built a model of your supply chain, which includes costs, capacities, and revenues, you'll be able to transparent with what you are looking for out of your suppliers when it comes to your transportation management needs.
Supply chain risk management software will create a risk scenario analysis that helps you know which alternatives you can take in a time of need. These metrics can help reduce any potential risk or disruptions that may occur when handling a new job. Modeling unplanned events and understanding their impact can help determine the most cost-effective mitigation strategies and help you formulate contingency plans.