With the rise of global enterprise and eCommerce businesses, accurate information about your inventory is more important than ever. Real-time visibility, the knowledge of where your inventory is at all points, is fast becoming one of the most important aspects of staying in control of your supply chain.
What is Supply Chain Visibility?
Supply chain visibility (SCV) software operates in real-time to provide end-to-end inventory tracking data from the manufacturer to the final retail destination. SCV solutions are made to improve clarity in the face of increasingly complex globalization. While primarily made for tracking products, visibility solutions can also track orders and shipping schedules.
Similar to supply chain management software, SCV helps businesses to optimize their demand planning to keep their best products in stock and on shelves. The software focuses on real-time updates about raw materials and finished goods all over the world. No matter how many manufacturers and suppliers are involved in your supply chain, you can maintain accurate inventory numbers by using supply chain visibility software.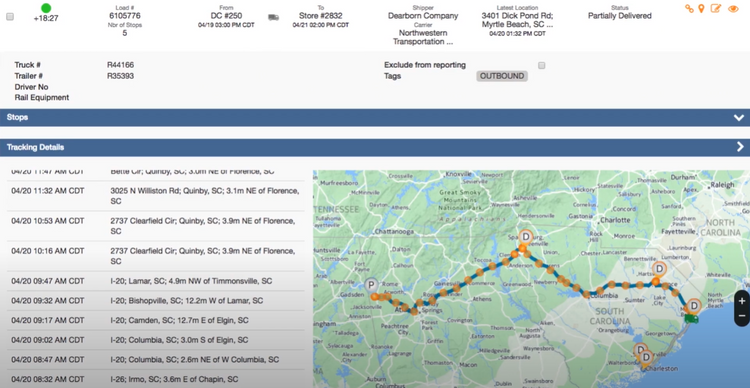 Features of Supply Chain Visibility Software
Inventory level notifications: Receive update notifications about inventory movement and changes to stock levels using traceability measures from the manufacturer, warehouse, or retailer
Real-time tracking: Get an overview of where all raw materials, components, and products are along the supply chain at all times
Supplier relationship management: Maintain clear communication with suppliers to receive updates on production and material delivery
Demand planning and forecasting: Plan for demand based on historical data and sales analytics by using AI and machine learning tools
Transit logistics: Minimize delivery times from supplier and to consumers by optimizing product transportation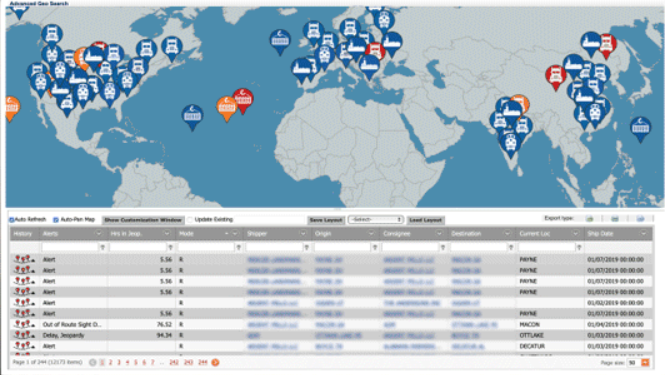 Supply Chain Visibility Software Benefits
Here are a few examples of the many benefits offered by supply chain visibility software:
Accurate Inventory Levels
One of the primary benefits of SCV software is the ability to know stock levels at all times across every step of the multi-echelon supply chain. Visibility provides real-time insights into where all your part, components, and finished products are at any given time within the supply chain.
Knowing your inventory levels is incredibly important, especially if you run a global or online business. Supply chain visibility software helps you avoid shortages which can be caused by dealing with multiple retailers and consumers. You can set alerts in the event a certain component starts to run low in order to receive real-time notification warnings before stock runs out.
Better Reporting and Analysis
Having the latest data means presenting accurate information to all your business partners and customers. Supply chain visibility solutions analyze selected KPIs to determine if there are ways to improve your end-to-end operations.
Using this real-time supply and demand analysis can have valuable input into your decision making. You might discover better ways to utilize your third-party suppliers or negotiate new deals with your existing suppliers by understanding how each and every one affects your bottom line. SCV solutions can integrate with ERP applications to generate even more accurate reports for sharing with your suppliers and business partners.
Reduce the Impact of Supply Chain Interruptions
With real-time data from SCV software, you can gain a competitive advantage by better managing your supply chain in the face of accidental and planned interruptions. Anything from raw material shortages to scheduled maintenance can cause disruptions at every step of the supply chain.
Since supply chain visibility software has logistics services, once you are aware of interruptions you can begin mitigating the problems immediately. Whether planned or not, forecasting tools can help you adjust your replenishment plans. And software can help you automate operations which can shorten lead times before scheduled interruptions.
Keep Supplier Partners Informed
One of the hardest parts of running a global supply chain is keeping track of all your suppliers around the world. Emails, phone calls, and online video conferences all depend on partners being within reasonable time zones to work. Even dealing with the time difference of a few hours between an East Coast supplier and a West Coast headquarters can be problematic. With visibility tools, you can gain better communication with all your suppliers, no matter where they are. In turn, this will let you see how each different supplier is keeping up with demand.
For example, one of your smaller suppliers might use a third-party for product transportation. If that delivery company experiences something as minor as a flat tire to their largest truck, the resulting delays from that supplier can ripple into the rest of your supply chain. Utilizing a supply chain visibility software can provide real-time alerts to these sorts of issues so you can start planning solutions.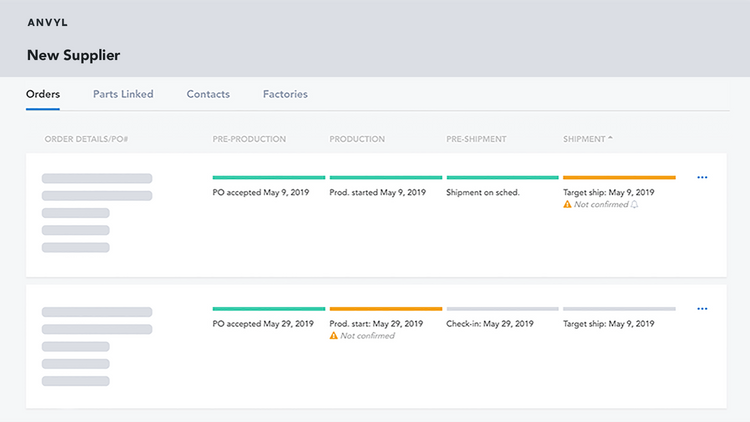 How is Supply Chain Visibility Different from Management?
As a type of supply chain management software, there is plenty of overlap between visibility solutions and other supply chain systems. Both provide inventory optimization, product tracking, and more. Yet there are many distinctions between the applications. For starters, a general supply chain management system is meant to provide logistics for goods and services. SCV software offers more real-time inventory data to better inform this logistics planning.
SCV has similarities with supply chain planning software, since both help with demand forecasting. Yet planning systems are more focused on the financials of sales and operations planning (S&OP). Additionally, supply chain execution (SCE) software has many similar logistics tools to SCV but includes order and labor management as well.