Modern healthcare facilities such as hospitals, nursing homes, and private practices, are more reliant than ever on proper maintenance processes to ensure consistent patient care. Implementing preventive maintenance practices via CMMS software can help create a positive healthcare environment where providers can better serve their patients while minimizing maintenance and repair costs.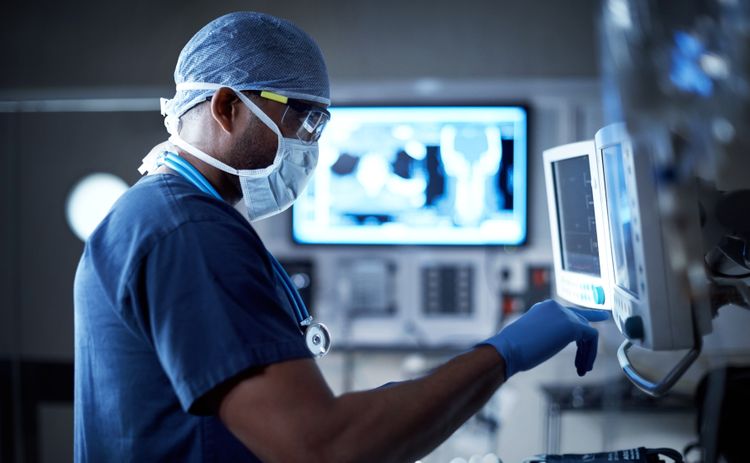 What is a Healthcare CMMS System?
A healthcare CMMS system is purpose-built for the healthcare organization with the goal of managing the health and lifespan of medical devices, all while simplifying compliance for health-related purposes.
Healthcare CMMS solutions prevent hospital equipment failure, improve regulatory compliance, and increase productivity. Healthcare facilities require maintenance management for critical assets such as generators, air purifiers, and sterilization equipment. In order to ensure their patients are well cared for and that the organization is compliant with all regulations and standards, it's important for a healthcare facility to stay up-to-date on equipment maintenance.
By assigning employees to manage maintenance on buildings, machines, and assets, healthcare CMMS can improve maintenance scheduling by better knowing who to choose from. It can also extend the life of critical assets by generating calendar reminders or meter-based preventive maintenance tasks.
Why is CMMS Important in the Healthcare Industry?
Healthcare is heavily regulated as it is, and maintenance of potentially life saving medical devices and the facilities themselves are no exception.
The Centers for Medicare and Medicaid Services (CMS) dictates via their Center for Clinical Standards and Quality that medical facilities must perform equipment maintenance using the original manufacturer's (OEM's) recommendations. However, OEM guidance is often not the most efficient or effective way to handle equipment maintenance, as it can overlook the functional need of the equipment in favor of a component focused routine.
What does this mean in the world of healthcare? Luckily, hospitals and other medical practices aren't limited to OEM guidelines. Healthcare facilities can modify the manufacturers' recommendations by developing an Alternate Equipment Management (AEM) program, which details the frequency of performing maintenance, inspections, tests, and other relevant activities–all tasks covered by most modern healthcare CMMS systems.
Because a healthcare facility will have thousands of medical devices from a large number of suppliers, the amount of manufacturer instructions can differ significantly. With AEM programs, healthcare facilities can streamline their maintenance activities by justifying deviations, adapting to be more evidence-based, identifying exclusions, and using all available data.
Best CMMS Healthcare Solutions
The following systems are our top three CMMS products based on our own internal review process and reviews we've heard from real users.
1

FMX

FMX is a computerized maintenance management system that is proven to work with healthcare organizations. The solution aims to keep patients safe, healthy, and happy through proper facility maintenance management and protecting the equipment and assets used on a recurring basis.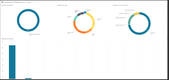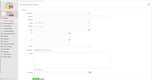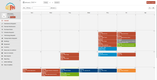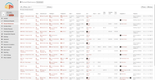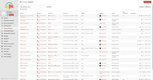 Starting Price
$3,000/year
The maintenance management features of FMX help resolve the needs of patient rooms and operating rooms. This includes resolving equipment malfunctions and facility issues to ensure the proper safety of patients. By keeping up to date with annual maintenance, FMX can help ensure a safe and clean environment for patients.
For example–nurses, doctors, and other staff members can create work orders regarding equipment or facility malfunctions as they experience them. The built in preventive maintenance features can help schedule recurring maintenance for these same assets to keep downtime to a minimum.
Beyond healthcare, FMX is a leading provider of facilities and maintenance management solutions that streamline processes, increase asset productivity, and turn actionable insights into meaningful results. This can help in higher education, manufacturing, restaurants, property management, and more.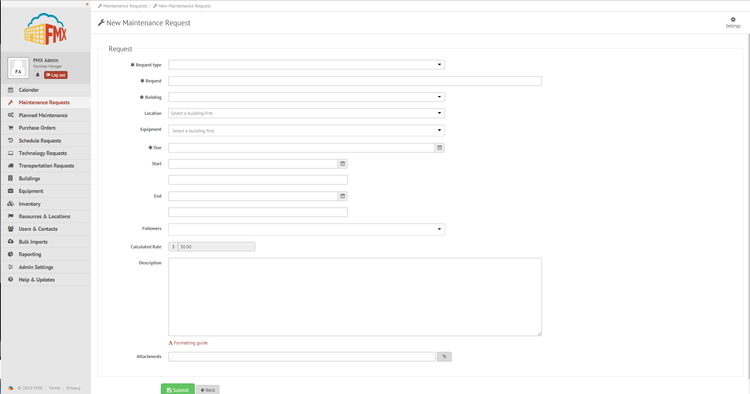 2

UpKeep

UpKeep is a top CMMS software that helps maintenance teams overcome healthcare challenges by keeping health facilities and health equipment operation reliable. By avoiding downtime and/or failure, the healthcare organization has their best chance at maintaining positive patient outcomes.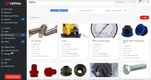 Starting Price
$45/user/month
Client OS
iOS, Android, Web
Hospitals are a prime example of an organization that requires a strong audit trail via audit logs whenever maintenance is completed, and Upkeep provides the ability to note tasks performed and planned maintenance activities. This can help ensure your organization is prepared for inspections and compliance.
Using UpKeep, healthcare centers can help avoid failure that can cause catastrophic results. For example, UpKeep routinely recommends replacing components before they wear out via routine inspections–letting your medical equipment run reliably and more consistently. By routinely replacing components when needed, you can better anticipate equipment downtime and avoid long periods of repair–meaning less delaying of procedures for patients that rely on critical medical equipment.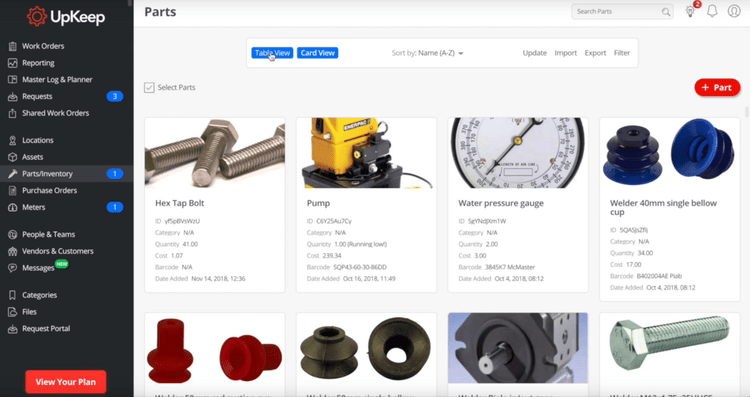 3

eMaint

eMaint can be tailored to meet the exact specifications of any maintenance, facilities or operations department and saves companies valuable time and money by better organizing, planning and managing maintenance activities. This results in less equipment downtime, greater return on assets, and improved efficiency, productivity and profitability.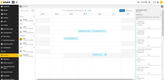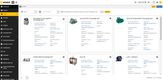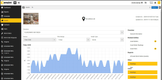 Starting Price
$69/user/month
eMaint is a fully customizable healthcare CMMS software that lets you manage, track, and schedule maintenance–helping extend asset life and ensure compliance for critical pieces of equipment in your hospital, clinic, or healthcare office.
By combining features such as work order management and inventory management via spare parts tracking, eMaint can be relied on by hospitals, clinics, outpatient care centers, and more when it comes to staying up to date on required equipment maintenance. eMaint offers safety flags that can notify management of safety issues so they may be prioritized and resolved quickly. These PM tasks help better develop schedules and determine usage for parts and personnel.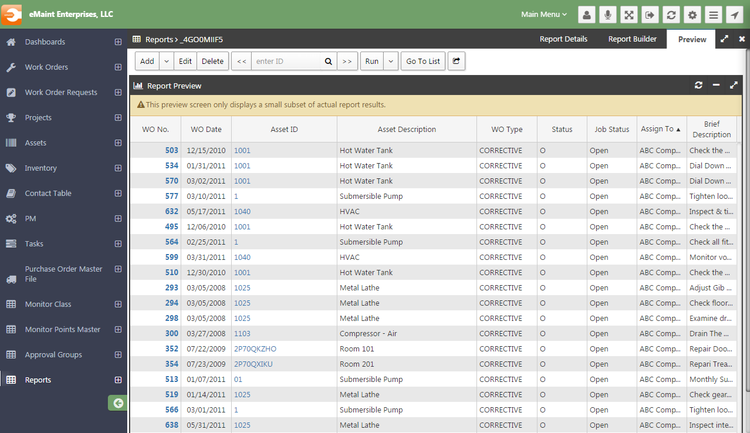 How Do You Get A Healthcare CMMS?
CMMS solutions apply to a huge variety of industries, and therefore may be advertised as such rather than being an option developed just with healthcare in mid. The benefits of all computerized maintenance management systems remain the same:
Lower total cost of maintenance.
Improvements in quality control.
Increased productivity.
Stronger ability to accurately budget and plan cash-flow.
If you're in the market for CMMS software, you'll want to analyze what your exact needs are based on a number of factors, such as the size of your company. If you want personalized help to find a CMMS, our software advisors are available to help. Get recommendations today!