We've narrowed down our top picks for the best free CMMS software: MaintainX, Fiix, Maintenance Care, and FMX Essentials. These are not free trials or demos but full-fledged free software options with no expiration date.
Of course, it's essential to acknowledge that these free versions may offer a partial suite of features than their paid counterparts. They're often more basic, or 'watered-down,' if you will. However, these software options can be efficient and cost-effective tools for businesses with fundamental maintenance management needs.
1

MaintainX

What MaintainX lacks in advanced features in it's free plan (such as IoT sensor integrations and predictive maintenance), it makes up for in simplicity, mobility, and communication. The CMMS software has a user-friendly interface, a native mobile app with all features accessible, and a chat feature that enables team collaboration.




Starting Price
$10/user/month
Client OS
iOS, Android, Web
If powerful mobile access is what you desire most in maintenance software, MaintainX has you covered. It's easy for anyone to change an asset's status and upload photos directly from their mobile device–making MaintainX an option for all workers.
MaintainX offers a user-friendly interface and a comprehensive mobile app. Easily add an asset and assign a detailed work order with customizable procedures. It features a searchable learning center with tutorials and live chat support. The Basic version is forever free and includes unlimited work orders with limitations on active/repeating orders and attached procedures.
2

Fiix

While Fiix might not be a top pick for those seeking extensive integrations or predictive maintenance, it shines with robust asset management and excellent customer support. Large teams will find it's mobile accessibility and comprehensive reporting options a big plus.







Starting Price
$40/user/month
Client OS
iOS, Android, Web
Smaller teams may find the pricing too high for their budget–but Fiix remains a solid choice for large teams needing comprehensive asset management.
The free version of Fiix offers basic features for work order creation, preventive maintenance task management, and asset hierarchy building. There is no trial period or end date. You can sign up with no credit card required.
The free version offers:
Dashboard: An customizable overview of maintenance activities.
Assets: Create asset hierarchy, including facilities, equipment, tools, and location.
Supplies: Track bill of materials and inventory cycle counts
Maintenance: Create scheduled task groups
For a free version, I was impressed with the number of details I could add about my assets. This includes make/model, purchase information, and location details (including parent asset details).
The free package includes 25 active PMs, unlimited service requests, work orders, downtime tracking, asset management, a mobile app, inventory management, and a calendar. This software can benefit businesses with budget constraints that require basic maintenance management functionality.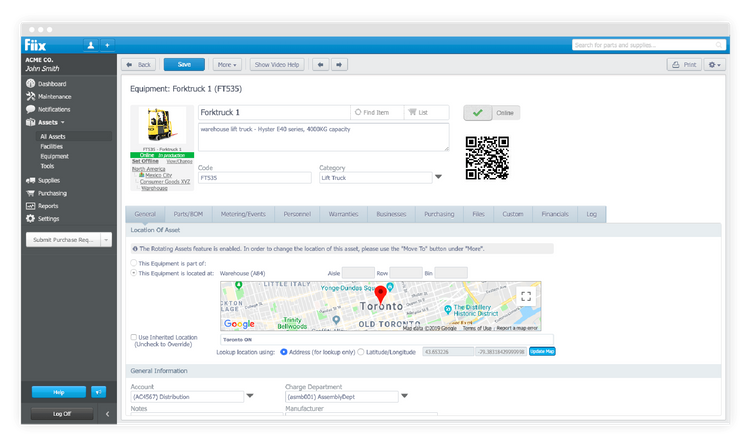 3

Maintenance Care

Maintenance Care is a CMMS software designed to streamline work requests, preventative maintenance, and asset management for small to midsize businesses. The software offers an 'Always Free' plan that enables businesses with limited maintenance needs to manage and track work orders easily.








Asset management
Dashboard reporting
Instant notifications
Android app not as robust as iOS app
Limited flexibility in user permission settings
Mobile app only available in premium version
Price Range: $$
Starting Price: $100/month
Client OS: Windows, macOS, iOS, Android, Web
Deployment: Cloud Hosted
This plan allows for effective task management, work order submission, and assignments despite being free. However, the free version does have limitations in terms of features and functionality, and it lacks options for customization or integration with third-party apps due to the absence of an open API.
While there is a significant jump in price for the more feature-rich paid versions, the free plan remains a cost-effective solution for startups and smaller businesses looking to automate their maintenance processes without incurring extra costs.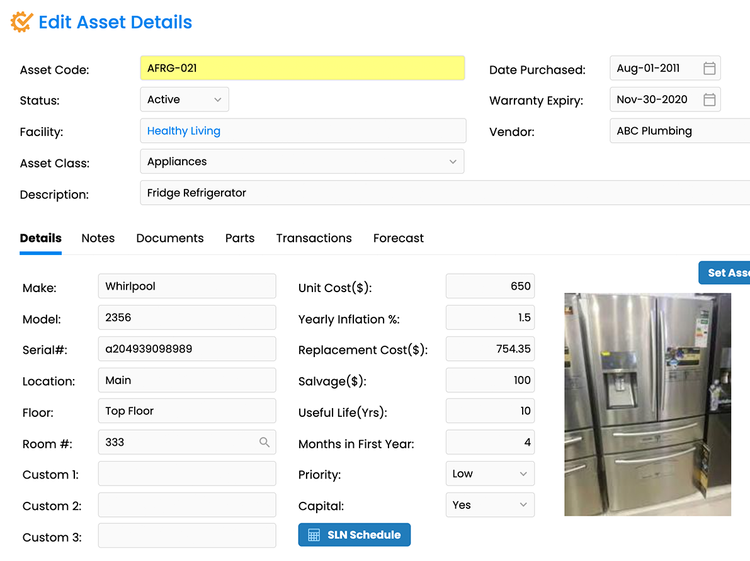 4

FMX

FMX Essentials is a free CMMS designed to help teams manage and prioritize maintenance tasks efficiently. The software requires no credit card, download, or installation, providing a user-friendly maintenance management solution.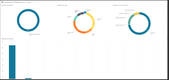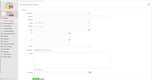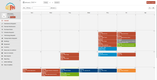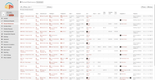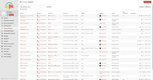 Starting Price
$3,000/year
The Essentials plan includes unlimited work orders, complete work order history, and unlimited asset and equipment records. The plan remains free and active indefinitely as long as the user remains active.
When I tried out FMX Essentials, I was thrilled by what was included for no cost. It was straightforward to create a new maintenance request and have those requests filtered by building, type, due date, assigned users, etc. One pain point was you needed to set up "Buildings" before being able to set up a maintenance request–you couldn't auto-generate a building during the maintenance request creation process.
The software is quick to set up, and upgrades to other plans are available if needed. Features of the free plan include:
Maintenance calendar for easy task tracking
A simple work order creation process
Equipment QR codes for quick access to maintenance histories
The ability to manage work orders from a mobile device.
This free solution offers everything necessary to get started with efficient maintenance management.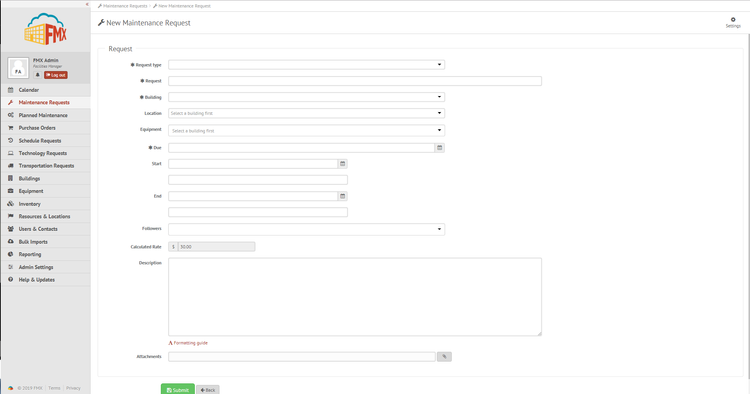 What is CMMS Software?
CMMS helps businesses optimize their maintenance operations. Any company with regular maintenance needs, whether high-end machinery or point-of-sale terminals, can benefit from implementing a CMMS system.
Read more: What is CMMS?
Why is Maintenance Management Important?
Maintenance management is essential for organizations that heavily invest in equipment assets. It ensures the operational health of equipment and helps lower the overall maintenance cost while improving productivity through equipment availability.
The benefits of CMMS software can help schedule maintenance operations effectively. This helps:
Lower the total cost of maintenance
Increase the lifespan of assets
Reduce equipment downtime
Improve safety standards through preventive maintenance tasks
Ensure quality control and productivity with maintenance data
Assist in cash flow and planning
Increase machine uptime
By automating maintenance practices, CMMS can save time and money and improve the health and safety of assets.
Benefits of Free CMMS Software
Cost

No licensing costs
Reduce high labor costs associated with manual work
Reduce machine downtime through preventive maintenance
Reduce the cost of carrying excess inventory

Simplicity

Fewer features--less complexity
Less training required
Shorter implementation--less business disruption

Low-Risk

Test new systems and processes without incurring costs
Experiment with workflows to maximize efficiency
Evaluate the effectiveness of new software before investment
Identify key areas needed to improve maintenance of assets and equipment
Benefits of Paid CMMS Software
Here are some reasons why you may consider upgrading your free solution to a paid option:
Functionality

More advanced features
Wider selection of modules
Advanced reporting
More scalable

Customer Support

Dedicated support teams
Larger support teams
Additional training and consulting available
Ongoing support

Customization

Capable for more complex configurations
Custom workflows
Development options for feature requests
When Should You Consider Free CMMS Software?
Free CMMS software programs are often better for smaller businesses with fewer employees and stricter budget limitations because:
They include basic functionality required for maintenance management, which is often sufficient for simpler workflows
There is little to no time or budget investment into implementation or training
Smaller businesses tend to have fewer assets and maintenance needs that don't justify the expense of a paid system
Customization and advanced features typically found in paid systems are not needed
When Should You Consider Paid CMMS Software?
Larger businesses with more extensive maintenance needs should consider paid CMMS software for the following reasons:
A need for more advanced features that handle complex maintenance management tasks
Better scalability to accommodate more users and facilities
More comprehensive support options
Greater customization options
Better security features