What is an Integrated Workplace Management System?
Integrated workplace management systems (IWMS), similar to computer-aided facility management (CAFM), is a type of next-generation software for maximizing facility resources and assets. These systems are designed to monitor the health of work buildings, spaces, and equipment through in-depth asset maintenance and repairs, lease management and space planning, and sustainability practices.
As a type of facilities management software, IWMS solutions helps executives reduce real estate and facility costs significantly while simultaneously increasing business productivity. This is done by focusing on ways to maximise the lifespan of resources and assets used by the facility. These systems also help facility managers schedule maintenance, establish sustainable workspaces, and even handle basic administrative tasks necessary for daily property operations.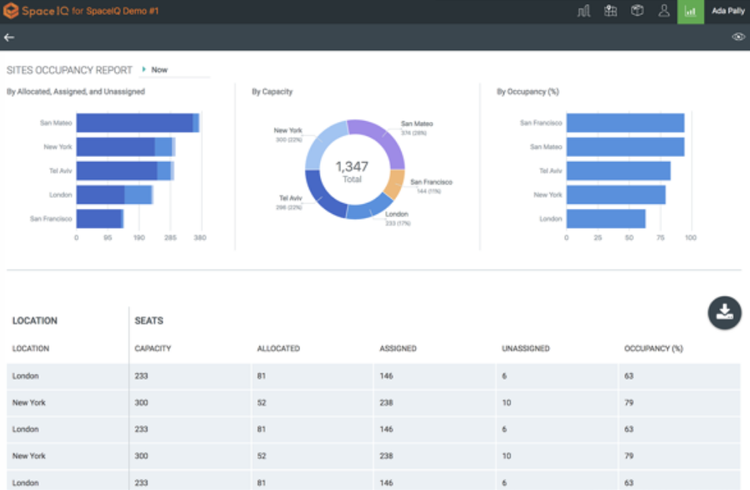 IWMS Software Features
Asset tracking and management: Track and optimize the use of assets at your facility including equipment, tools, and machinery. Store and use historical data to know the location of these assets at all times.
Maintenance management: Create and track service issues and work orders in real-time for corrective and preventive maintenance.
Lease management: Track lease data for commercial real estate, automate renewals, manage applications, store documents, and manage leased assets.
Sustainability management: Build a long-lasting, environmentally-friendly business
Space planning: Determine how to best use office and facility spaces to maximize work areas.
Project management: Coordinate the execution of project tasks like planning, scheduling, and resource allocation amongst employees.
Key performance indicator (KPI) analysis: Measure select metrics to determine how different areas of your facility are performing.
Administrative tasks: Handle basic administration duties, such as room scheduling and desk assignments.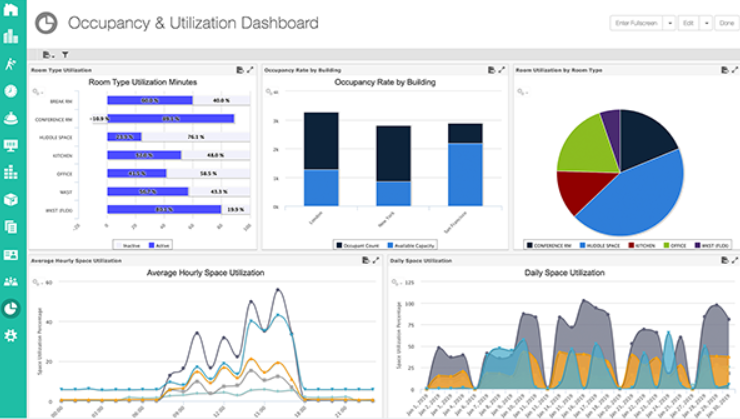 Best Integrated Workplace Management Software Benefits
IWMS software provides many benefits to workplaces, such as:
Reduce Resource Costs
Integrated workplace management system software helps companies stay in control of all of their facility resources, assets, and equipment. Keeping track of assets and resources now means fewer costs associated with maintenance, repairs, and replacement later. IWMS software with preventive maintenance tools lets companies know when to perform equipment servicing to minimize downtime.
Space planning tools are another way to save on costs by minimizing overhead from inefficient office or facility layouts. For example,when it's time to renew your current lease, you can use IWMS software to review whether or not your facility is the right size for your growing operation. You might find your current space is not being fully utilized. Or you might determine it's the right time to expand and construct a brand new facility. IWMS can help you make the best financial decision for your organization.
Build and Maintain a Sustainable Workplace
More than ever before, companies are trying to measure their long-term environmental impact. IWMS software offers sustainability management tools so workplaces can discover ways to operate with renewable resources which are better for the planet. In turn, this is better for business by keeping costs down.
If you operate multiple facilities in different states, countries, or territories, sustainability management systems can also help you remain compliant with local regulations. Since environmental standards vary even at individual city and county levels, using an IWMS can keep you operating within all relevant guidelines at all times.
For example, energy consumption is a major concern with many businesses. Various regulations dictate how much energy usage rates according to industry standards. By using an IWMS solution, you can monitor energy consumption in real-time to prevent going over.
Control Company Growth
When it's time for a company to grow, this often means finding a new facility to accommodate your growing labor force. However, renting or purchasing a new facility can quickly overwhelm your finances. Fortunately, integrated workplace management systems can help manage growth through space planning tools.
Any company with a lot of employees can also benefit from IWMS software by space planning office areas. Need to locate a worker? Just check their desk assignment. Have a new hire and no available workspace? Use space management tools to adjust the existing layout to fit everyone in.
Providing workers with adequate space has another benefit - increased productivity. If every employee has their own desk area or office, they can focus more on their tasks and you can profit from their faster turnaround times. And IWMS software platforms contain additional tools for helping workers collaborate. For example, meeting room reservation applications let workers book space for collaborative projects.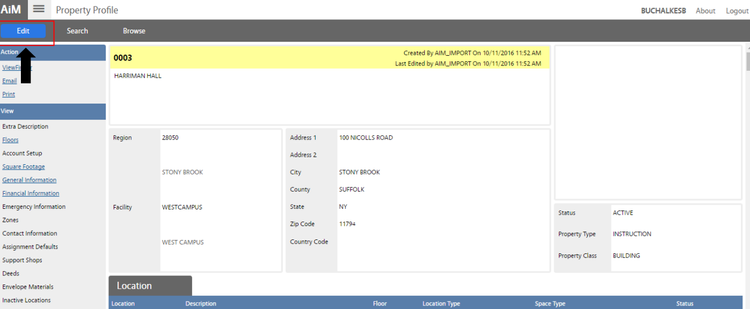 Who Can Use IWMS Software?
Integrated workplace management systems are compatible with all types of industries, especially those with large labor forces and strict regulatory demands. Some of the main industries which use IWMS software include:
Real estate management
Government properties
Healthcare
Agriculture
Commercial property management
Manufacturing All of these industries share several commonalities which make IWMS software particularly helpful. Many operate multiple facilities, including in different states or territories, hence the needs for integrated workplace management systems which can ensure each facility is operated efficiently.
IWMS Solutions for COVID-19
Integrated workplace management systems are in demand more than ever as businesses adjust to the changes made by COVID-19. While many companies have adopted work-from-home practices, others still need their essential workers in the office on a daily basis. IWMS solutions help companies control occupancy rates in their facilities, keeping workplaces compliant with local safety regulations and protecting workers from COVID-19 exposure.