What is Jewelry Store Software?
Jewelry store software provides small to large jewelry retailers with inventory and point of sale (POS) functionality. Jewelry software keeps track of the quantities and prices of on-hand inventory including jewelry, stones, precious metals, and other raw materials. Accurately tracking inventory ensures your small and valuable jewelry pieces are accounted for and reduces lost income from items being misplaced or stolen. Jewelry retailers also need POS software to process payments, generate invoices, and print receipts. The POS system makes it easy to track and process orders in-store and online.
Most jewelry systems have customer relationship management (CRM) functionality to increase repeat business. The software will keep track of each customer's previous transactions and milestone dates. This allows you to send personalized marketing materials based on the customer's preferences and upcoming personal events.
Features of Jewelry Store Software
| Feature | Description |
| --- | --- |
| Inventory Control | Track on-hand jewelry inventory, as well as raw materials and stones. |
| POS | Manage payment processing, receipt printing, invoicing, and more. |
| Order Management | Manage custom and special orders, repair orders, layaways, and appraisals. |
| CRM | Track customer purchase histories, contact info, wish lists, and special dates (anniversaries, birthdays, etc.). |
| eCommerce | Integrate inventory with your website to accept online orders. Set up an inventory matrix for jewelry variants. |
| Reporting and Analytics | Create reports on revenue and expenses, best selling products, top-performing sales staff, and more. |
Inventory Management with Jewelry Store Software
Inventory management is an important functionality for jewelry businesses. When on-hand quantities start running low, the system will either notify you or automatically place a purchase order to the vendor. Having an adequately stocked inventory will keep business moving and improve customer satisfaction. Accurate inventory tracking also helps you identify and prevent theft.
Inventory management solutions also assist jewelers with multi-store inventory tracking. The system will track available items across each store you manage. It also tracks the transfer of items between stores as needed.
Jewelry store management systems can include RFID and barcoding functionality. With the system, you can print labels and scan the barcode or tag to see real-time information on inventory items. This information can include the quantity, location, and price of any particular product.
When you add new items to your inventory, you can add detailed information about the product into the system. Some important details you can add include a description of the jewelry piece, price, certification number, barcode ID, vendor, and more. Most systems allow you to add product images to the product details. This makes it easier to quickly verify the product.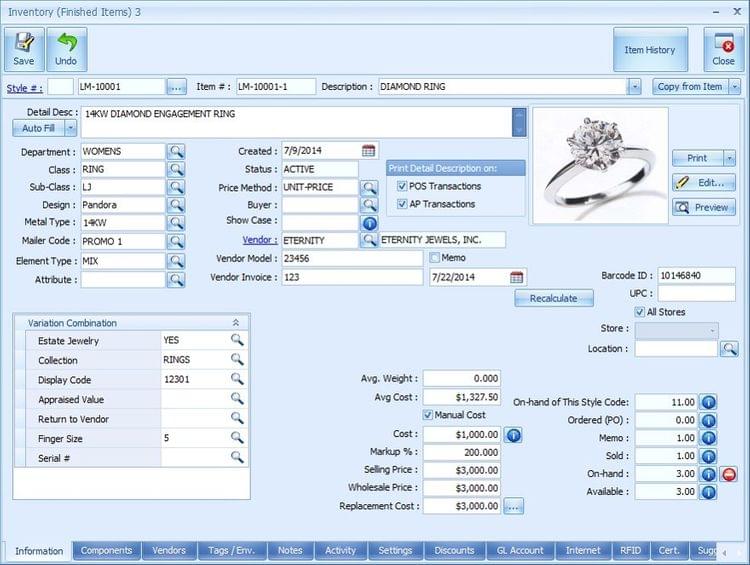 POS Systems in Jewelry Store Software
The POS system will process payments from gift cards and credit cards, including EMV chip-enabled cards. The system also gives you the ability to process returns and exchanges. Jewelry pieces can be returned for cash or store credit, depending on store policy.
Jewelry store management software will track store credit and transaction histories of past customers. The customer's profile can be updated with contact information, as well as special dates. The system will automatically send out marketing emails or materials to customers before wedding anniversaries, birthdays, and other milestones to increase sales.
POS software is also compatible with most iPads and other mobile devices. This allows sales staff to pull up products and show product variations while walking around the floor. Product catalogs will also be remotely available when traveling to trade shows or other events.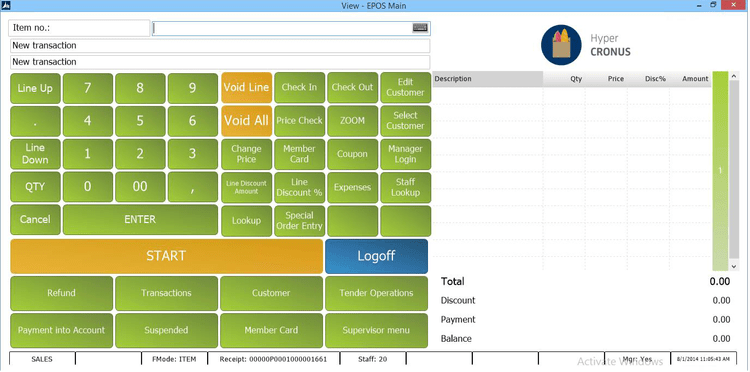 Order Management with Jewelry Store Software
For jewelry retailers managing special orders, layaways, repairs, and appraisals, jewelry software assists with pricing the pieces as well as tracking the status of each custom order. Special orders and finished jewelry pieces can be set aside on layaway for a specified period of time. A down payment can be recorded if needed to hold the item.
Customers can bring in their jewelry for repair work or appraisal. Jewelry software will track repair orders from start to finish. The software will record the date the order was received, who is repairing it, and how far along the repair is. When the repairs are finished, the customer can be automatically alerted to pick up their jewelry.
Customers thinking about selling older or unused jewelry can bring in their pieces for appraisal. The jewelry software will automate calculations to determine the value based on current market prices and other factors.
Shops that sell jewelry on consignment can also use jewelry software to manage these orders. The software will track consignments and ensure you're getting paid your fair share when an item is sold.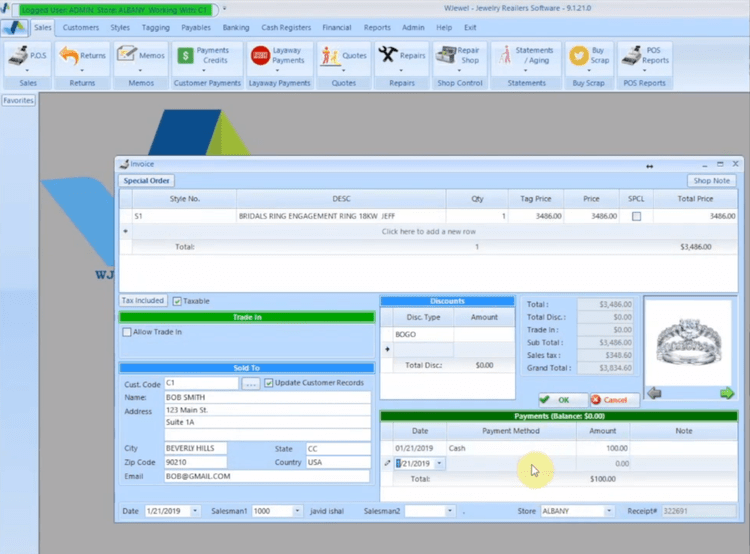 Pricing Guidance
Small businesses and jewelry designers that sell hand-crafted items find jewelry software great for pricing guidance. It can be difficult to know how to price your jewelry accurately to boost sales while still being profitable. Jewelry software takes care of the price calculation for you. The software takes into account the going market price of diamonds, stones, and precious metals, as well as the cost of labor involved to provide the suggested retail value.
Advanced jewelry software uses business intelligence tools to analyze historical, current and predicted market trends to inform pricing and marketing strategies. You will have a better idea of when to raise or lower prices in accordance with the analytical data.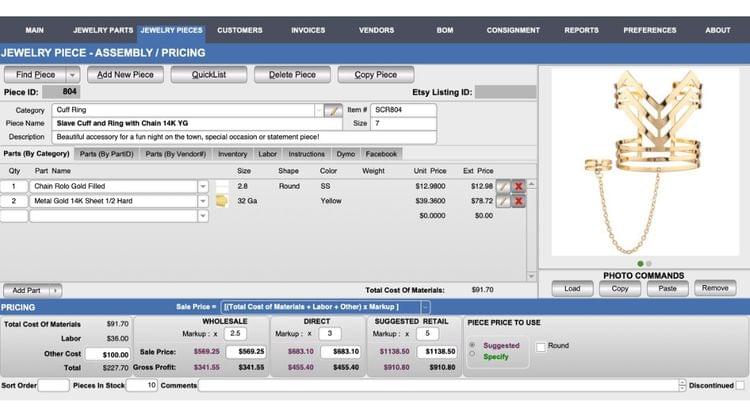 Integration with E-Commerce Sites and Other Software
Jewelry software solutions offer integration with e-commerce websites, as well as other systems. Most commonly, jewelry software integrates with personal websites that allow you to sell inventory from your own custom site.
Jewelry designers that sell a small selection of hand-crafted items often use third-party channels to sell their inventory. There are some affordable, user-friendly solutions like Craftybase that integrate with websites like Etsy, Shopify, and Amazon. This allows you to get your name out there and sell more inventory across a variety of channels.
Jewelry businesses with accounting software in place have the option of replacing the current system with an all-in-one jewelry software or finding a solution that integrates. For example, PIRO Retail syncs with QuickBooks Desktop and QuickBooks Online versions. You can use the jewelry software to manage customer info, inventory, and invoices while keeping your existing accounting software as a financial database.