What is Municipal Software?
Municipal software helps manage processes for local government agencies and those in the public sector. The software manages utility billing, tax collection, code enforcement, fund accounting, and more.
Municipal software needs to have strong financial management capabilities. Municipalities need to track budget spending to ensure the right amount of money is being allocated to the right departments. You also need to collect taxes and fees associated with services, licensing, and permits. The software gives you the ability to send out timely bills and streamlines money collection processes.
Features of Municipal Software
| Feature | Description |
| --- | --- |
| Utility Billing | Invoice customers for utility usage including electricity, gas, and water-based on meter readings and billing rate. |
| Code Enforcement | Manage code inspections, report code violations and required corrections, monitor status of violation updates, and monitor citizen complaints. |
| Work Order Management | Assign work order tasks and track the status of the assignments. |
| Accounting | Track invoices/bills and cash receipts in multiple departments. Manage purchase orders. Modules include accounts payable, accounts receivable, and general ledger. |
| Asset Tracking | Track the current status and location of assets. |
| Property Tax Billing | Calculate taxes based on the property value. Send out tax bills to property owners and record payments. |
| Fund Accounting | Track allocation of funds and expenditures. |
| Financial Reporting | Create financial statements for internal and external use. |
| Human Resources Management | Manage payroll, benefits, onboarding, and applicants. |
Municipal Software for Licensing, Permits, and Code Enforcement
Municipal management software assists with managing licensing, permits, and code enforcement.
Municipal governments need to manage many types of licenses including business licenses and animal licenses. The software tracks business license approvals and denials, renewals, and licensing fee collection. Municipal management systems also keep track of the approval and renewal of animal licenses. These systems record information about the animal including the owner, location, license status, and immunization records.
Municipal software manages permit requests, approvals, and denials. The software also assists with calculating and collecting permit fees. Permits include building permits, land use permits, peddler permits, and more. The system also helps assign and schedule inspections for permit requests.
Municipal management solutions also help with code enforcement. Track citizen complaints and municipal code infractions, schedule inspections and monitor the status of violation corrections.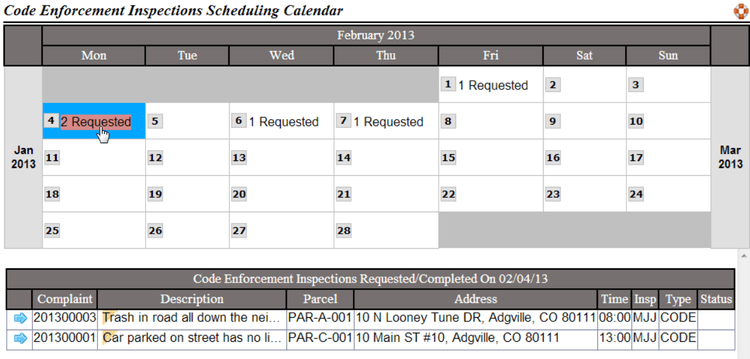 Utility Billing in Municipal Software
The utility billing functionality in municipal software helps you bill customers for utility services including water, gas, and electricity. The software uses records from meter readings and pairs those records with the billing rate to determine how much is owed.
Meter readings are compared to historical values to determine if anything is out of the norm. For example, if the water meter readings are much higher than normal, there might be a leak in the building. The software will notify you of any anomalies, so you can either make repairs or notify the customer of an issue.
Some systems also have a self-service portal that allows customers to pay bills, as well as check account status and utility usage.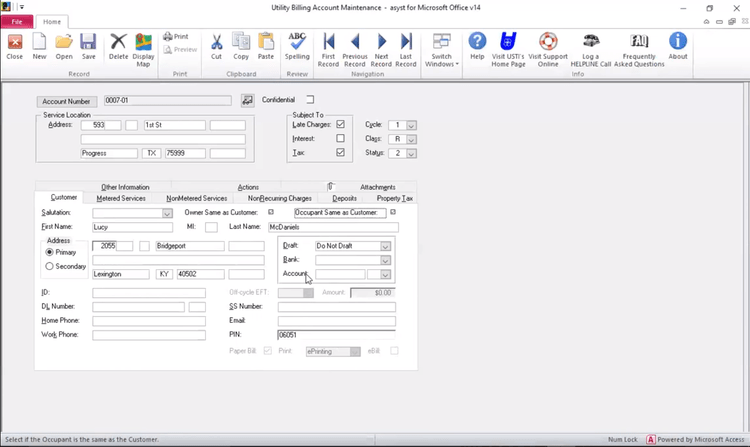 Municipal Accounting
Municipal software assists with financial management including basic accounting, financial reporting, and budgeting. The system keeps track of grant funds and the allocation of those funds. The spending and allocation of funds are closely monitored to ensure municipal departments are staying within budget. Municipal software also creates reports including the statement of revenue and expenditures that follow the Governmental Accounting Standards Board (GASB) recommended format.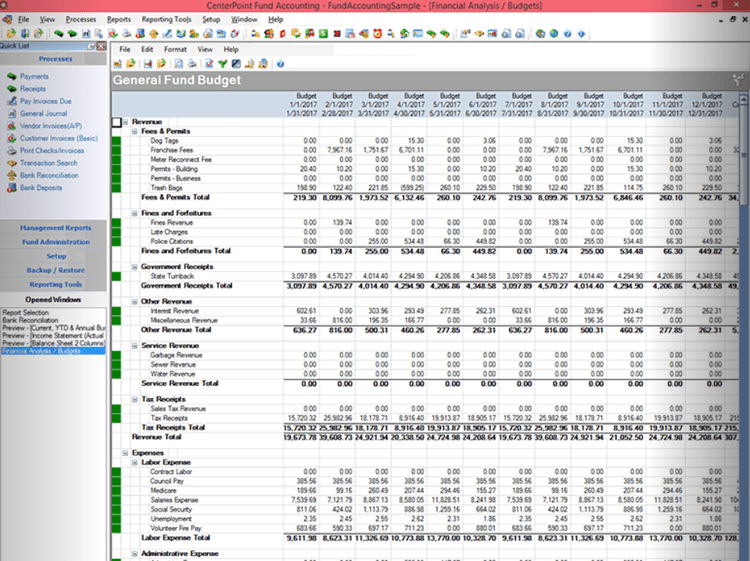 Work Order Management with Municipal Software
Municipal software manages work orders to keep tasks organized and make it easy to assign tasks to qualified personnel. Manage schedules and assign tasks for routine maintenance on government-owned assets, as well as unexpected repair projects. Work orders can be prioritized based on the urgency or value of the project. Citizens can submit repair and inspection requests through a website or self-service portal. They can also track the status of the project from the portal.
Reports can be created to monitor productivity and outstanding vs completed work orders. Service history reports can also be generated, so you can see when the last time an asset was worked on, what materials or equipment was used, and the people that worked on the project.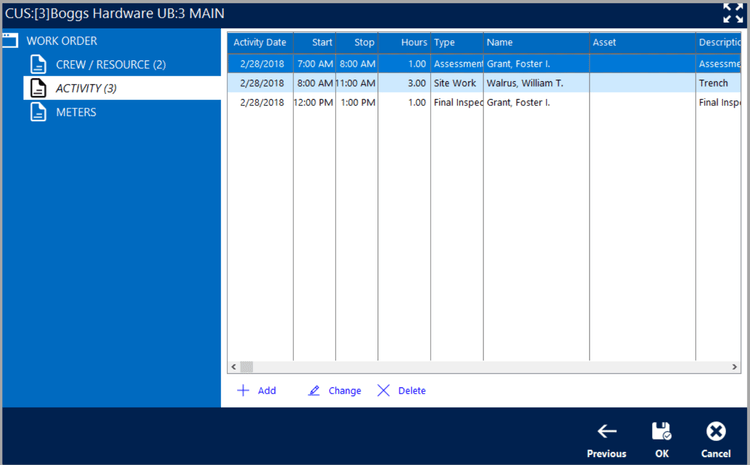 Asset Tracking in Municipal Software
Municipal software tracks the location, quantity, value, and condition of equipment, tools, or machinery. The software also tracks historical data including the asset's age and when maintenance was done last. Preventative maintenance can be scheduled based on the previous service date to extend the life of the assets. GPS tracking is also included in some municipal solutions. This allows you to view real-time locations of your assets, so you can spend less time tracking them down.
Some assets include:
Equipment in government-owned buildings
Fire hydrants
Bridges
Streetlights
Sewage/wastewater pump stations
City-owned trees
Parks
And more