Here are our top 7 picks of the best business management software to optimize your business operations. We'll explore the intricacies, dissecting how they can turn your business challenges into opportunities for growth.
1

Zoho One - Best Overall

Why We Chose It: Zoho One shines as a versatile business management suite with over 45 integrated apps covering every business need from sales and marketing to HR and accounting. Its cloud-based platform is a boon for small to mid-sized businesses, offering a cohesive ecosystem that scales with your company.

The suite's AI assistant, Zia, enhances productivity with predictive analytics and automation, while robust business intelligence tools provide valuable insights.
Communication: The platform's unified messaging and telephony integrate seamlessly into daily operations, facilitating internal communication.
Security: With Single Sign-On (SSO) and customizable user permissions, Zoho One prioritizes security alongside convenience.
Real-life use case: When a sale has been made–your stock count should update to reflect what is left, and this will help your sales staff from overselling, or allow them to create a purchase order for more goods.
Design: Minimizes the learning curve, ensuring a smooth transition for teams, and its commitment to data privacy is evident with secure data center storage.


What We Like
AI-powered assistant
Great value for included apps
Highly customizable CRM
What We Don't Like
Difficult to sync data between apps
Doesn't include every Zoho app
Each app requires individual setup
Overview
Price Range: $$
Starting Price: $30/employee/month
Client OS: Web
Deployment: Cloud Hosted
2

OnPay - Best for Payroll

Why We Chose It: OnPay delivers a consolidated payroll, HR, and benefits solution geared towards the demands of small businesses. It provides a cost-effective platform at $40 per month plus $6 per employee, including unlimited payroll runs, tax filings, and an employee portal.

Its user-friendly design is significant for businesses looking for an in-house payroll system without the complexity of enterprise solutions. Although lacking global payroll and built-in time tracking, its compatibility with numerous third-party applications makes it a versatile choice for U.S.-based small businesses.




What We Like
Automatic deductions and withdrawals
Benefits and HR in all 50 states
Direct deposit and debit card payment options
What We Don't Like
For US companies only
Lengthy setup
Limited PTO accrual options
Overview
Price Range: $$
Starting Price: $36/month
Client OS: Web
Deployment: Cloud Hosted
3

HoneyBook - Best for Client Management

Why We Chose It: HoneyBook, starting at $19.00 per month, offers a specialized CRM solution for small businesses. It facilitates the entire business workflow from client inquiry to invoicing, making it an all-in-one platform for client relationship management.

The high user ratings suggest that it's well-received for its ability to streamline projects, highlighting its efficiency in managing client-centric operations.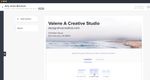 Client OS
iOS, Android, Web
4

Monday.com HR - Best for Human Resources

Why We Chose It: Monday.com HR is acclaimed for its seamless user interface and affordability, with options starting free or at $24 monthly for three seats. Its assortment of features, from HR templates to custom workflows, positions it as an excellent tool for companies of all sizes to streamline HR tasks.

The software excels in user management and boosts employee engagement through efficient onboarding and leave management. It doubles as a work management tool, offering extensive versatility across various sectors.



What We Like
Clean, intuitive design
Free for up to 2 seats (Individual)
Integrates with Google Workspace and Slack
What We Don't Like
Does have additional costs
Overview
Price Range: $
Starting Price: $8/user/month
Client OS: Web
Deployment: Cloud Hosted
5

Odoo - Best Open-Source Solution

Why We Chose It: Odoo is renowned for its comprehensive suite of business apps, encompassing CRM, eCommerce, accounting, and more, starting at $24.90 per month. As an open-source platform, it allows for extensive customization, making it ideal for businesses that need a flexible solution they can tailor to their specific requirements.

Its broad app ecosystem and the availability of a free version make it a compelling option for businesses seeking a customizable and integrated business management system.

Read our full Odoo review.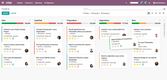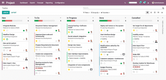 What We Like
Community version is free
Heavy customization options
Double entry inventory system
What We Don't Like
May have to build specific modules yourself
No centralized support
Upgrades not free
Overview
Price Range: $$$
Starting Price: $25/user/month
Client OS: Web
Deployment: Cloud or On-Premises
6

Scoro - Best for Service Businesses

Why We Chose It: Scoro caters specifically to service-oriented businesses, helping to manage workloads and increase profitability with prices starting at $26.00 per month. It addresses the challenge of disjointed systems by providing a unified work management software that covers project, task, and financial management.

This focus on integrating various business processes into a single solution makes it particularly advantageous for service-based businesses looking to consolidate their operations.







What We Like
Client-based access to purchase history
Strong activity planner
Visual interface is easy to use
What We Don't Like
Lack of contact synchronization with external mail apps
No Gantt charts
No line items in quotes
Overview
Price Range: $$
Starting Price: $26/user/month
Client OS: iOS, Android, Web
Deployment: Cloud Hosted
7

Trello - Best for Task Management

Why We Chose It: Trello offers a visual and intuitive task management experience starting at $6.00 per month. It's favored by agile teams but is versatile enough for various departments including marketing and HR.

The platform's simplicity in organizing tasks and projects through its card and board system, combined with its widespread adoption, demonstrates its effectiveness in managing workflows and enhancing team collaboration.

Starting at $6/month. Request a price quote today!
What Is Business Management Software?
Business management software is a digital platform that integrates various functions essential to running a business. It's designed to simplify complex operations, automate routine tasks, and centralize data. Here's what it typically includes:
Financial Management: Track and manage your company's financial health with features like invoicing, budgeting, and financial reporting.
Project Management: Plan, execute, and monitor project progress with tools for task assignment, deadlines, and collaboration.
Customer Relationship Management (CRM): Manage leads, customer information, and interactions to enhance customer service and sales efforts.
Human Resources (HR): Streamline hiring, onboarding, payroll, and employee performance management.
Inventory Management: Keep track of stock levels, orders, and deliveries to optimize supply chain operations.
This software acts as a central hub for all these activities, providing:
Integration: Connects different areas of your business for seamless data flow and improved decision-making.
Automation: Reduces manual work by automating repetitive tasks, saving time and reducing errors.
Reporting: Generates comprehensive reports for insights into various aspects of your business, aiding strategic planning.
In essence, business management software is about bringing efficiency and clarity to your business operations. It's a tool that helps you manage the day-to-day while keeping an eye on long-term goals.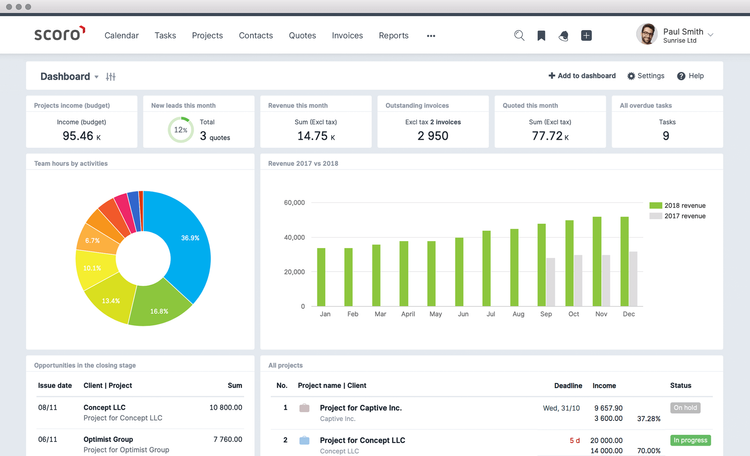 Business Management Software in Action
Business management software isn't just a luxury; it's a necessity for any business looking to stay competitive and efficient. Here's how it makes a difference in real-world settings:
Streamlining Operations: Joe's Catering used to juggle multiple spreadsheets to manage events. With business management software, they now have a unified system for scheduling, client management, and inventory tracking, saving hours of work each week.
Enhancing Collaboration: A small marketing firm found it challenging to keep everyone on the same page. By adopting a management platform, team members can now access and update project statuses in real-time, regardless of location.
Improving Decision Making: An e-commerce store was struggling with inventory overstock. With integrated software, they can now predict trends and adjust inventory levels accurately, reducing waste and increasing profits.
Each of these scenarios shows business management software as a problem-solver:
For Joe's Catering: It replaced disjointed methods with a cohesive system.
For the marketing firm: It provided a collaborative space that enhanced team productivity.
For the e-commerce store: It offered analytical tools for better inventory management.
Businesses of all sizes encounter these types of challenges daily. Management software serves as the bridge to a more organized, data-driven, and efficient operation.
Features of Business Management Software
To understand the true value of business management software, let's explore the features and benefits offered by our top picks in more detail:
Task Management
Project Management: Centralize your projects with Gantt charts, time tracking, and task boards.
CRM and Invoicing: Streamline client interactions and billing with integrated CRM and invoicing systems.
Reporting: Gain insights with detailed financial, work, and project reports.
Benefit: These features offer a comprehensive, real-time overview of all business activities, enhancing decision-making and efficiency.
Collaboration
Task Management: Organize tasks with custom fields, priorities, and deadlines.
Collaboration: Facilitate team communication with project conversations and file sharing.
Integrations: Connect with over 100 apps to centralize workflows.
Benefit: Collaboration tools excel in helping teams stay in sync, reducing the need for meetings and emails.
Automations
Integrated Suite: Access interconnected apps for various business functions.
Customization: Tailor the platform with custom apps and workflows.
Automation: Automate routine business processes to save time.
Benefit: Automation means businesses can have a unified system, reducing the need for multiple software subscriptions.
Visual Analytics
Visual Organization: Use boards, lists, and cards to organize tasks visually.
Power-Ups: Enhance boards with add-ons for additional functionality.
Templates: Get started quickly with pre-made templates for various use cases.
Benefit: Visual analytics offer simplicity. A visual approach makes it ideal for teams that need a straightforward project management tool.
Financial Management
Accounting: Manage all aspects of your finances with comprehensive accounting features.
Payroll: Simplify employee payments with integrated payroll services.
Tax Handling: Keep track of sales tax and prepare for tax time with ease.
Benefit: Most business management tools will offer a full suite of accounting tools to keep your finances in check.
Each of these tools offers a unique blend of features designed to tackle specific business challenges. By leveraging these features, businesses can expect to see a range of benefits, from improved productivity and collaboration to better financial management and reporting.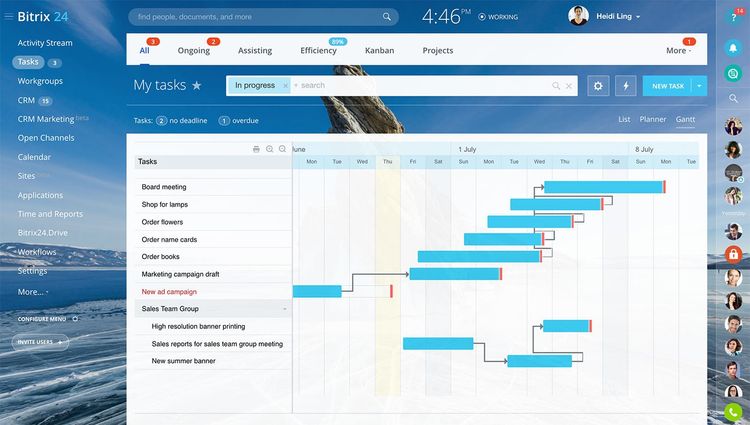 The Role of Integration and Scalability
In the digital age, a business management software's ability to integrate with other systems and scale with your business is not just a feature—it's a necessity. Here's what to look for and why it matters:
Integration Essentials
Wide-Ranging Compatibility: Look for software that boasts broad integration capabilities, similar to how Scoro connects with Dropbox, QuickBooks, and Xero, ensuring all your tools work together seamlessly.
API Access: A robust API allows for custom integrations, meaning your software can communicate with any specialized tools your business may use.
Data Synchronization: Real-time data sync across platforms keeps information consistent and up-to-date, which is crucial for accurate decision-making.
Why Integration Matters
Efficiency: Integrated systems reduce manual data entry and the errors that come with it.
Insight: Unified data provides a comprehensive view of your business, aiding in better analytics and reporting.
Adaptability: The ability to connect with a range of apps means the software can adapt to new technologies and business processes.
Scalability Considerations
Modular Design: Software that offers a modular setup, where you can add features as needed, can grow with your business without overcomplicating your current processes.
User Capacity: Ensure the software can support an increasing number of users as your team grows, without performance hiccups.
Resource Management: As your operations expand, the software should be able to handle increased data and more complex project management needs.
Why Scalability is Key
Longevity: Scalable software supports your business's growth and evolves with your needs, eliminating the need for frequent platform changes.
Cost-Effectiveness: Investing in scalable software means you pay for what you need when you need it, rather than all at once.
Competitive Edge: A scalable system can quickly adapt to market changes, keeping you ahead of the competition.
When evaluating business management software, consider how well it integrates with your current systems and its capacity to grow with your business. Software with strong integration and scalability features will serve as a solid foundation for your business's current and future needs.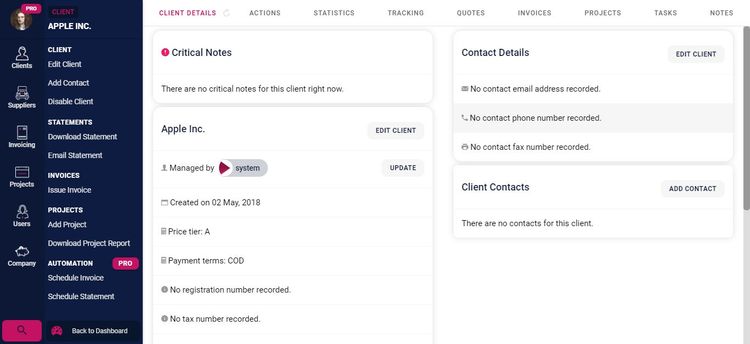 Evaluating the Cost and Value of Business Management Software
Investing in business management software is a significant decision, and understanding the cost versus the return on investment (ROI) is crucial.
Here's how to assess the financial impact of your choice:
Cost Considerations
Initial Investment: This includes purchase price or subscription fees. Some platforms offer tiered pricing, so you only pay for the features you need.
Implementation Costs: Consider the expenses involved in setting up the software, which may involve training and data migration.
Ongoing Expenses: These are recurring costs such as monthly or annual subscriptions, support fees, and updates.
Calculating ROI
-** Time Savings:** Evaluate how much time the software saves by automating tasks and streamlining processes. Time saved can be redirected to revenue-generating activities.
Productivity Gains: Consider the increase in productivity from improved collaboration and project management. More efficient work leads to higher output and quality.
Data-Driven Decisions: The insights gained from integrated reporting tools can lead to better business decisions, potentially increasing sales and customer satisfaction.
Why Investment Analysis Matters
Budgeting: Understanding the costs helps in budget planning and avoiding unexpected expenses.
Value Assessment: By calculating potential ROI, you can determine if the software's benefits justify the investment.
Strategic Planning: Knowing the financial impact aids in long-term business planning and resource allocation.
When considering business management software, think beyond the sticker price. Assess the potential ROI by looking at the efficiency and productivity gains against the total cost of ownership. A higher initial cost might yield greater long-term savings and growth, making it a worthwhile investment.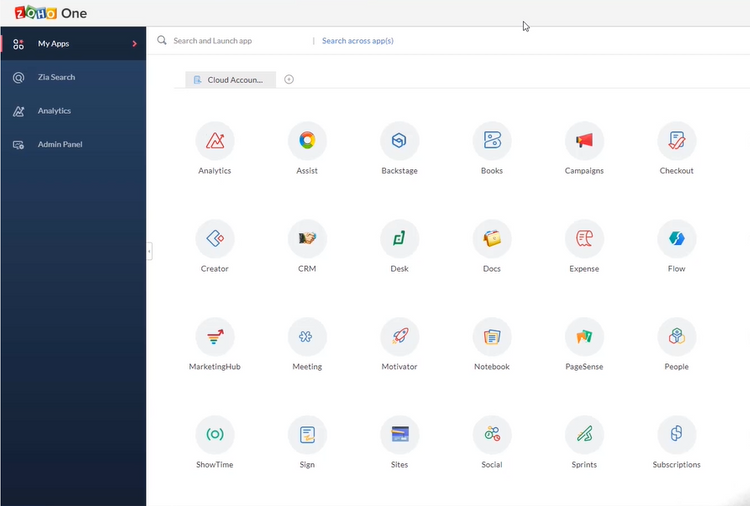 How To Choose The Best Business Management Software
When selecting business management software, the insights of industry experts and the endorsements of other businesses can be invaluable. These perspectives provide a layer of trust and authority that goes beyond marketing materials.
Here's how to incorporate this wisdom into your decision-making process:
Seeking Expert Opinions
Industry Analysts: Look for reports and reviews from respected analysts who have a broad view of the software landscape.
Thought Leaders: Follow blogs, podcasts, and articles from thought leaders who often provide in-depth reviews and comparisons.
User Reviews: Platforms like G2 Crowd and Capterra aggregate user reviews that can offer a ground-level view of software performance.
Understanding Industry Endorsements
Case Studies: Detailed success stories from businesses similar to yours can illustrate the software's potential impact.
Awards and Recognitions: Accolades from industry organizations can signal a product's excellence and reliability.
Certifications: Certifications from industry bodies can assure you of the software's quality and adherence to best practices.
Why Expertise Matters
Credibility: Expert opinions can validate the claims made by software providers.
Relevance: Industry endorsements highlight the software's effectiveness in real-world scenarios.
Risk Mitigation: Leveraging third-party insights can reduce the risk of investing in a solution that doesn't meet your needs.
Incorporating expert opinions and industry endorsements into your evaluation process can provide a clearer picture of how a business management software stands up to scrutiny and succeeds in the marketplace.
Cost of Business Management Software
The price of business management software ranges from $4 to $99/month/user for a subscription-based pricing model. This is most commonly found in cloud-based or web-based business management tools, which are advertised as easy to implement with little to no upfront fees.
On-premise solutions will cost as little as $995 one-time to $4,500/one-time/user.
The biggest determination of the cost of business management software will be the types of features needed and the number of desired users.
If your business requires additional services, such as migrating your legacy data into the new software, or needs continued ongoing support, you may be looking at additional upfront or recurring costs.