Employee management, sometimes referred to as staff or talent management, is the practice of improving the quality and quantity of work performed at your company. Employee management practices give CEOs and HR teams alike the tools they need to optimize their organization at every level.
What is Employee Management Software?
Employee management software is designed to monitor and measure employee performance to show who is best contributing to your company. This software enables managers to improve productivity amongst their workforce by using real-time activity monitoring and measuring tools.
Employee management solutions have some overlap with human resources (HR) services, though there are distinct differences between the two. Employee management software tends to be used by small businesses where it's more important to ensure each employee is contributing as much as possible. HR departments usually serve larger companies who need to stay on top of their staff behavior en masse.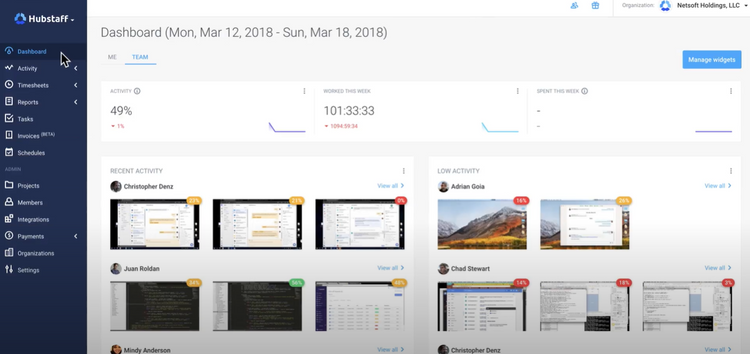 Features of Employee Management Software
Employee performance monitoring: View employee workstations in real-time to see who is actively using work-related programs, how many emails are sent or phone calls are made, and other performance metrics
Remote access: Check in with non-desk, field, and remote employees throughout the day to monitor their work with mobile apps and employee self-service portals
Time and attendance recording: Record daily and hourly employee contributions on projects
Employee analytics: Measure specific employee behaviors and track the results of their work in real-time and over a set work period
Interactive communication channels: Build clear lines of communication from managers to employees through email and phone interactions; send alerts and notifications to remote employees to keep them working when away from the office
Employee reward and discipline programs: Establish a recognition system for employees who perform well, and create a structure for handling employees who are struggling or not contributing to the bottom line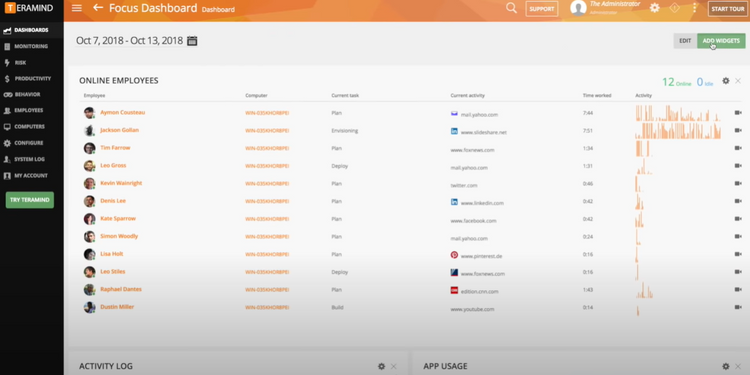 Best Employee Management Benefits
Implementing an employee management system can bring many improvements to your company:
Streamlined Business Decisions
Assigning the right workers to each task can have a major impact on project success. If you're a small business, you can't afford to overload competent employees with too many projects while leaving other workers with empty plates. An employee management solution can streamline the decisions of line managers by using employee data to indicate which employees are available and capable of providing more work.
For example, say you have an upcoming project that will require a lot of work. Using employee management tools, you can review individual performance metrics to see which of your workers have the highest success rate on similar projects. Then, compare with their real-time workload to see if they can take on additional labor.
Better Employee Incentives
One way to improve employee performance is to offer the right incentives. What works better, honey or vinegar? Some people respond better to regards, others need to know the consequences of failure. With employee management software, there are tools to set up incentive programs for your workers.
Set a clear protocol for what happens when someone misses a project deadline. And let everyone know what rewards they can enjoy when work boosts the company's bottom line. Offering the right rewards can lead to significantly higher employee engagement, leading to higher quality work.
Additionally, you can use performance management tools to collect employee information for quarterly or annual performance reviews.
Review Remote Worker Performance
When employees work from home, it can be hard to measure their performance compared to those who are in the office. Management software lets you monitor non-desk workers, field agents, and anyone who is working out of the office.
Mobile-friendly applications let these remote workers clock-in with the main office to let managers know their progress on assignments. There are also basic time tracking tools to indicate who is clocked in at any given time, no matter their physical location. This system can be permanently installed for field workers or modified for temporary stay-at-home assignments.
Customizable Employee Scheduling
If your business has a mixture of in-office and non-desk workers, you'll need a customizable scheduling timesheets to keep track of when and where everyone is working. Workforce management systems let business owners arrange calendar templates days, weeks, or months in advance.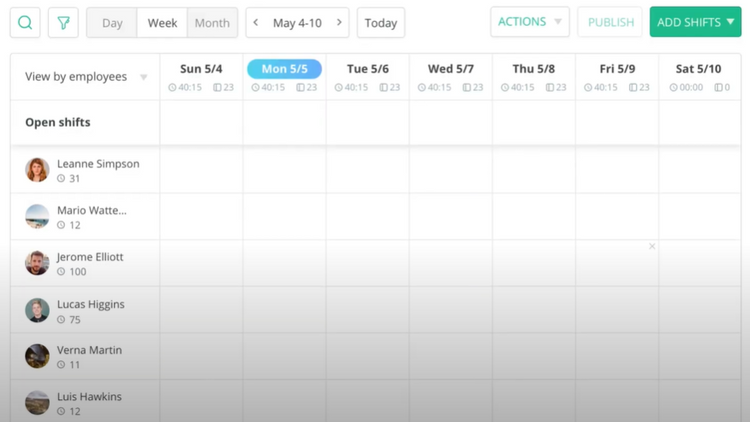 Onboarding New Talent and Offboarding the Old
When your company needs new talent, bring in the best. Employee management and HR software offer solutions for expanding your talent pool. Applicant tracking tools help you automate the hiring process by finding suitable candidates to bring in for interviews and avoid those who will waste your time.
Next, streamline your HR processes once you've hired a new worker. With a user-friendly employee onboarding process and benefits administration, you can increase retainment rates on new hires. This can be done through the monitoring tools provided by an employee management software.
At the end of the employee lifecycle, handling offboarding with the same software. There are also tools for leave management when employees need temporary or long-term PTO.
How is Employee Management Different from Human Resources?
Employee management is sometimes lumped in with human resource systems. Both can offer onboarding tools, applicant tracking, and other hiring applications. Yet there are several distinct differences between employee management and human resources. Some larger HR solutions may include employee management systems, though this may depend on the scope of the business and the size of the company.
HR services like human capital management are designed to help the company in regards to the acquisition of talent through hiring new employees, keeping current staff by offering benefits, and providing conflict resolution when there are interpersonal disagreements. This may include applicant tracking systems for recruiting new talent as well.
By contrast, employee management focuses more on the day-to-day operations of a business through individual employee performance. Employee management tools may fall into the domain of HR staff, though the software is far more useful in the hands of managers and supervisors.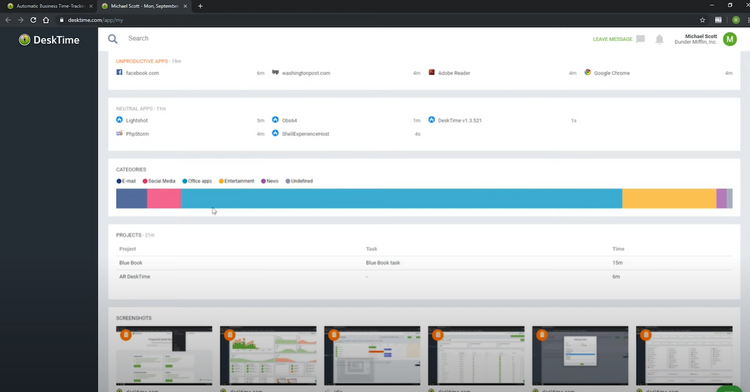 Employee Management Software Pricing
Most employee management software pricing is based on how many employees your company needs to manage. Some more affordable SaaS options begin around $5 per user per month. Larger products for enterprise-level corporations may be $60 per user per month. Fortunately, there is HR management software available for every budget.