To help you choose the right solution for your business, we found and ranked the best human capital management software in the market today.
1

iSolved People Cloud - Best Overall

Why We Chose It: We found iSolved People Cloud to be the best overall because of its support for complex processes. iSolved simplifies 401(k) audits and open enrollment. It also handles critical functions and streamlines administrative tasks, including HR, benefits, and payroll records.

Additionally, we like its user-centric approach. Their proactive communication about product updates enhance the overall experience. Last, its customizable financial reporting help rapidly-growing companies tailor reports to their evolving needs.
2

Paycom - Best for Payroll

Why We Chose It: Paycom is best for payroll because it allows employees to manage their own payroll data, reducing the need for manual data entry and the risk of errors. This helps ensure that employees are paid accurately and on time.

In addition, Paycom provides tools for tracking and managing employee time and labor. This further enhances the accuracy and efficiency of the payroll process.
3

Workday HCM - Best Mid-Market Option

Why We Chose It: We think Workday HCM is the best mid-market option because it provides global compliance capabilities. This is essential for larger companies with international operations. This ensures that the software can meet the complex regulatory requirements of various regions, making it suitable for expanding businesses.

We also found its analytics and reporting features advanced, enabling mid-market companies to gain valuable insights into their workforce. This is valuable for talent management and workforce planning.
4

BambooHR - Best for Small Businesses

Why We Chose It: We found BambooHR is best for SMBs because it's user-friendly, making it easy for small business owners and HR personnel to navigate and use effectively.

It offers cost-effective pricing plans that cater to small businesses, making it an affordable choice for those with limited budgets.
5

UKG Pro - Best for Talent Management

Why We Chose It: We think UKG pro is best for talent management because it offers talent insights and predictive analytics. This allows businesses to make data-driven decisions regarding their workforce, including high-performing teams and areas with more turnover.

It also has a global approach for companies operating in multiple regions with diverse workforces. The software allows organizations to gain insights into their employees across various locations and streamline HR processes.
What is Human Capital Management Software?
HCM software, also known as human capital management software, is a collection of human resource (HR) applications to help companies manage their workforce through recruitment, onboarding, training, and performance management. These software functionalities give you the capability to manage payroll, track employee time worked, manage benefits administration, gauge the effectiveness of your staff, find and hire new employees, and much more.
The HR processes offered by human capital management software are important to help prevent overpaying employees, help determine if employees are meeting goals and benchmarks, help management schedule shifts at the most needed times, and more. HCM software will give an enterprise-level feel to your human resource department, whether you are a small business trying to better organize your staff, or a global enterprise trying to automate the influx of new hires each month.
Human capital management software can also be referred to as human resource software (HR software) or an HRIS software. While both options will provide core HR functionalities, such as payroll, attendance, benefits, and reporting, HCM systems are somewhat more advanced by including capital management capabilities such as onboarding and succession planning, however, many human resource systems will also provide these same capabilities. One can rest easy knowing that whether you're in the market for an HR software or HCM solution, they (for the most part) can offer you the same automation benefits to your human resource processes.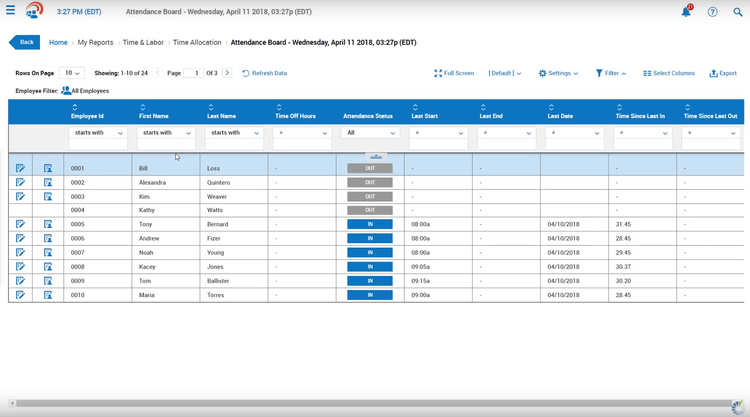 Features of Human Capital Management Software
Onboarding: Start the employee lifecycle by integrating new hires into the organization by familiarizing them with the client base and products/services offered.
Talent Management: Helps your business recruit, retain, promote, and train workers. Functionalities include employee engagement, recruiting, leadership development, succession planning, compensation management, and employee performance management.
Benefits Administration: Streamlines the enrollment process for employee benefits. Helps reconcile benefit standard costs and determines eligibility based on selected criteria. Includes reporting on employee elections and how they relate to your company budget.
Applicant Tracking: Improves talent acquisition by creating position requisitions, automates career pages on any company websites, and facilitates the receipt of resumes via an online job posting.
Absence Management: Configures absence plans and allows a business to track absences, provide time off approvals, and create an administrative framework for tracking paid time off (PTO) and vacations.
Payroll and Financial Management: Manage all elements of executing employee compensation, including wage calculation, check printing or direct deposit, and payroll tax management.
Time Tracking: Allow employees to report time (either in real-time or after-the-fact) for wage calculation purposes.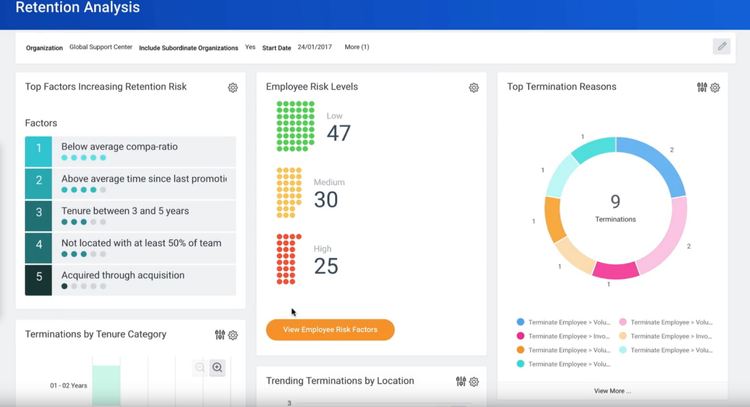 Benefits of Human Capital Management Software
There are many benefits of HCM software, including less paperwork, improved accuracy in workforce planning, and reduced administrative tasks in your HR department's daily business processes.
Involve Your Staff Through Employee Self Service
One of the most in-demand features of an HCM software, an employee self-service tool (ESS) lets employees handle any human resource-related tasks. This lets employees view their work schedule, check paystubs, submit PTO requests, and change their contact information. Mobile apps even allow employees to perform these tasks remotely through cloud HCM systems.
A huge benefit of employee self-service is that the burden of updating employee details is passed on from an HR staff member to the employee themselves. This frees up your HR team to handle more important duties. It also eliminates common human-error, as more times than not, it's far easier for the employee themselves to input correct personal details into HR systems than to have an HR staff member collect and enter the information second-hand.
Finally, one of the biggest benefits of employee self-service is benefits management. Employees can track their participation, eligibility, and statements for benefits and retirement. Open enrollment means employees can view and shop around for their preferred dental insurance, vision insurance, or health insurance plans.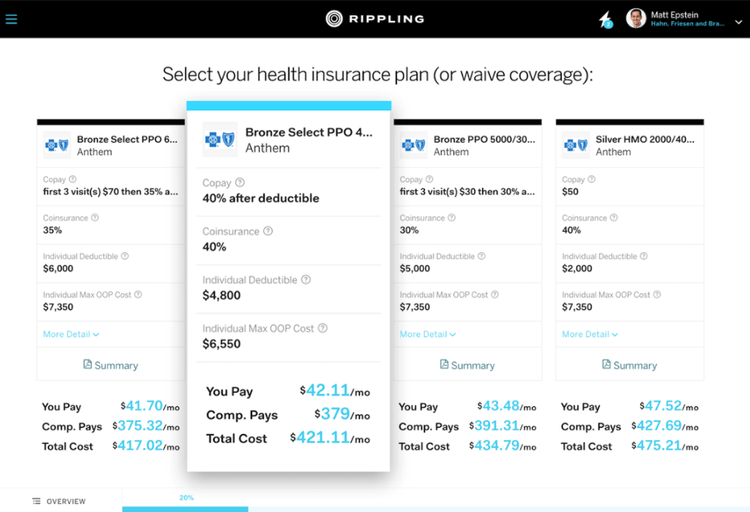 Find the Most Talented Individuals for Job Openings
To make sure your business is hiring the most qualified individuals for a job opening, you'll need to implement a strong and efficient recruitment strategy. Recruiters want to spend time engaging with top talent and spend less time figuring out how to detail and record key information into a business management tool.
A feature found in all human capital management software is applicant tracking. The features offered within an applicant tracking tool provide a number of benefits that aid in finding the right employee for the job. One benefit is reducing the time spent on administrative tasks, such as posting on job boards and sending follow-up emails. Another benefit is automating the resume review process. If you receive a large number of applications for a position, an applicant tracking system can use specific algorithms to scan resumes and pick out job requirements you are looking for. This will help improve the quality of hire, speed up the recruitment cycle, and enhance the candidate experience.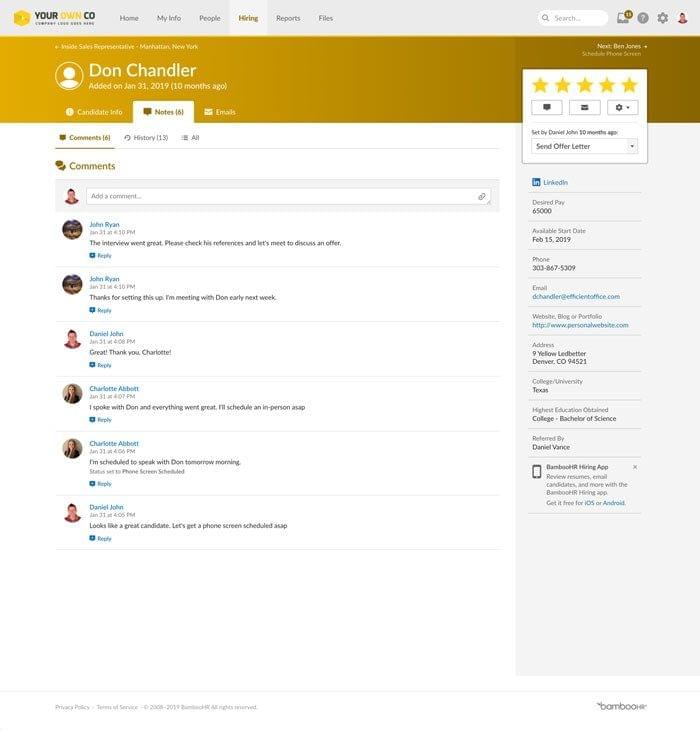 Set Benchmarks for Employee Performance
To ensure your employees are succeeding at their job, it's important for them to know exactly what their employer expects from them. A human capital management software easily lets management personnel handle the talent that resides in the company. Performance reviews can be scheduled at periodic intervals to go over the recent work of an employee. If your company has an integrated task management or scheduling tool, HR personnel can see how quickly a staff member is taking care of work being assigned to them. This information can be used in talks for employee raises and bonuses.
Not only will employees be able to increase their performance, but the company overall will be able to see a return on their investment from the improvements made to the staff. A recent study from Lighthouse Research and Advisory found 86 percent of companies found benefits or an ROI on their human resource management within the first 12 months after deployment.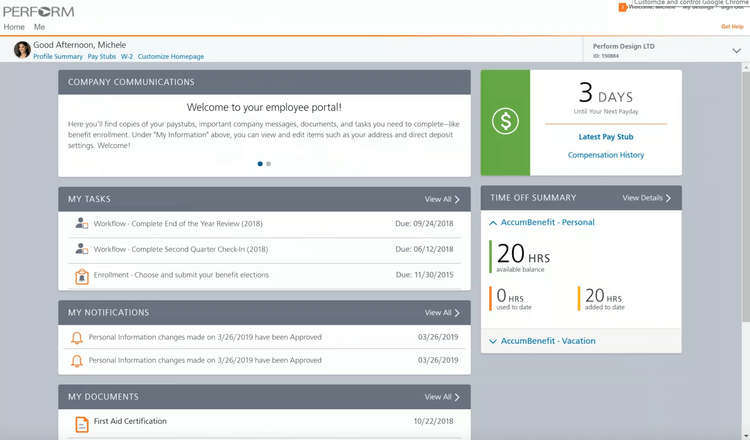 Integrated HCM Software Capabilities within ERP Software
Most ERP solutions will have some human resource capabilities built within the program. These functionality modules may be included in a base package or available as an add-on to your enterprise solution. The most common HR functionalities offered through cloud or on-premise ERP software include payroll, time tracking, and basic employee management.
If you are looking for more advanced functionality, the best course of action will be to integrate an HCM system alongside your ERP software. While an ERP can give your business "just enough" human resource features to get by, an HCM system will coordinate and configure the maintenance of your HCM data including employees, organizations, jobs, and locations. When important work depends on specific project staff, validation of project charges, approval routing, and more, you'll want to ensure you have the proper software to manage yourself rather than hoping your existing ERP framework will sustain it.
Besides the unmatched capability that an HCM software will provide, there are other main benefits of having an integrated HCM and ERP solution:
Improved Security: Companies can ensure their employee's private information is protected. A solution developed and maintained with the sole intent of storing personnel information will be better suited to protect employee data.
Reduce Double Entry: Data will be pushed back and forth between the HCM and ERP software in real-time, meaning that any changes made in one program will carry over to the other. This eliminates having to submit duplicate entries and waste employee time keying in data.
Consistent User Experience: Having a common point of access to input data is a key part of entering data in a streamlined manner. Requiring a large number of employees to learn two separate systems can be time-consuming and expensive. A single unified approach to keying in data means employees will feel comfortable doing so and makes them want to continue using the business systems put in place by the company.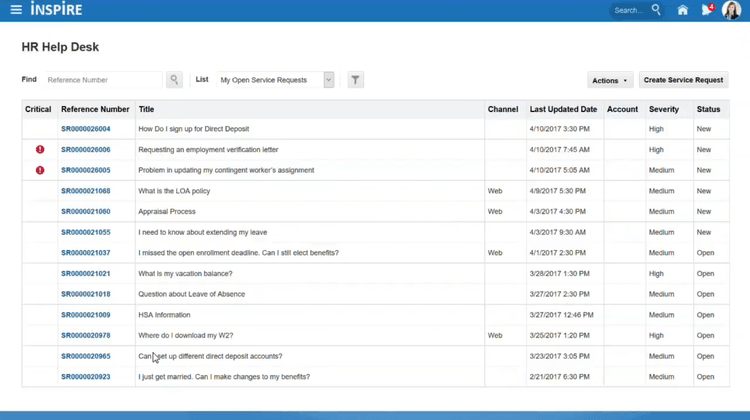 Other popular software integrations for human resource information systems include:
Depending on your industry, there are more software integrations available to streamline your workflow as much as possible.
The most valuable asset in any organization is its human capital. Recruiting and hiring staff is only part of the equation. Being able to analyze personnel skills and qualifications to ensure they are the right fit for the job can make or break how well your business succeeds. Human capital management software is designed to make the flow of recruiting, training, and maintaining staff much more manageable. But how can a business select the right dedicated software for these tasks?
Learn about some of the top picks for HCM software and determine which is best for your needs:





What We Like
People-first HCM
Customize and export timely financial reports
Customize and export timely financial reports
What We Don't Like
Some features not as robust as they could be
Some features not as robust as they could be
Overview
Client OS: Web
Deployment: Cloud Hosted
isolved People Cloud is an employee experience leader, providing intuitive, people-first HCM technology. More than five million employees and 145,000 employers use this software every day to boost performance, increase productivity, and accelerate results while reducing risk situations.
This HCM platform seamlessly connects and manages the employee journey across talent management, payroll, workforce management and engagement management functions. Across every industry, high-growth organizations employ, enable and empower their workforce by transforming employee experience for a better today and tomorrow.








What We Like
Covers recruiting to retirement
Capable of integration of multiple systems
Capable of integration of multiple systems
What We Don't Like
Requires some training to master
Requires some training to fully utilize
Requires some training to master
Overview
Client OS: macOS, iOS, Android, Web
Deployment: Cloud Hosted
Paycom is an online payroll services and HR software which helps businesses streamline their main employment processes from recruiting to retirement and everything in between. The Talent Acquisition, Time and Labor Management, Payroll, Talent Management and HR Management systems operate from a single database, eliminating redundant data entry and the integration of multiple systems for streamlined work.
In addition to payroll, Paycom offers a variety of HR modules for talent acquisition and management, attendance tracking, and labor allocation. An executive dashboard makes it easy to track all HCM tools at your fingertips.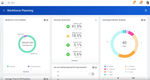 What We Like
Single unified system
Available on desktop or mobile devices
Available on desktop or mobile devices
What We Don't Like
Not suitable for small businesses
Not suitable for small businesses
Overview
Price Range: $$
Starting Price: $100/user/year
Client OS: iOS, Android, Web
Deployment: Cloud Hosted
Workday Human Capital Management (HCM) provides you with the tools necessary to plan, recruit, and develop talent within a single unified system. This scalable solution is best suited for midmarket to enterprise level corporations.
Workday HCM lets all your employees access the solution from any device they choose; whether desktop or a mobile device, letting employees reply to changes whenever they are able. Faster responses lead to faster results.






What We Like
Cloud-hosted platform
Affordable cost per user
Affordable per user pricing
What We Don't Like
Limited growth opportunities
Limited growth opportunities for larger companies
Overview
Price Range: $$$
Starting Price: $6.19/employee/month
Client OS: iOS, Android, Web
Deployment: Cloud Hosted
BambooHR is a human resource software that lets you focus on the people in your organization from hiring, onboarding, preparing compensation, and improving their employee lifecycle. A single, cohesive database helps you improve your organization by providing one powerful spot to look at analytics of your employee performance, bring on new staff members from hiring to onboarding, calculate if they are being paid fairly, and improve the culture of your business. This software most benefits small businesses and startups.
The cost of BambooHR starts at $6.19 per employee per month for the basic essentials package. The total price is largely dependent on the size of your organization, though there is a free trial available.
Best for Talent Management:
UKG Pro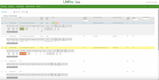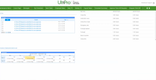 What We Like
Simplifies everyday HR work
Global HCM with employee insights
Custom rules for coverage and premiums
What We Don't Like
Limited functionality in some areas
Limited functionality in some areas
Limited functionality in some HR areas
Overview
Client OS: iOS, Android, Web
Deployment: Cloud Hosted
UltiPro unites all aspects of HR, payroll, and talent management into a complete human capital management system. The cloud-based product suite is designed to simplify work people to every day, and identify employees at risk to leave the company. The software works as a brain for your company by automating multiple tasks which once had to be performed manually and on paper.
HCM modules include the ability to track and manage all employee information while gaining valuable employee insight. Integrate with payroll to ensure compliance with compensation management.