Human resource software includes functionality to manage an employee from hire to retire. And even before hiring someone, you need to track who has applied for positions, create an application repository and gather statistical data for EEOC.
Whether you have three employees or thousands of employees, you can benefit from a human resource software solution. HRIS systems are utilized in companies in every industry.
What is Human Resource (HR) Software?
Human resource software (also known as HR software) stores employee information and automates tasks involving the people in your organization, such as employee scheduling, recruitment, and boosting employee productivity. HR software helps your organization achieve it's goals by allowing managers to better allocate employee time and resources to become a more productive and profitable business through better employee record keeping and increasing employee performance.
HR systems can also be referred to as a human resource management system (HRMS) or a human resource information system (HRIS). Each term refers to software providing you the ability to manage your organization's human capital.
Human resource software is commonly compared with human capital management software (HCM software)–a collection of human resource applications that helps companies manage their workforce through recruitment, onboarding, training, and performance management.Both types of options can provide core HR functionalities, such as payroll, attendance, benefits, and reporting.
Some may argue that HCM systems are more advanced by including capital management capabilities such as onboarding and succession planning, however, many human resource systems will also provide these same capabilities. One can rest easy knowing that whether you're in the market for an HR software or HCM software, they (for the most part) can offer you the same benefits.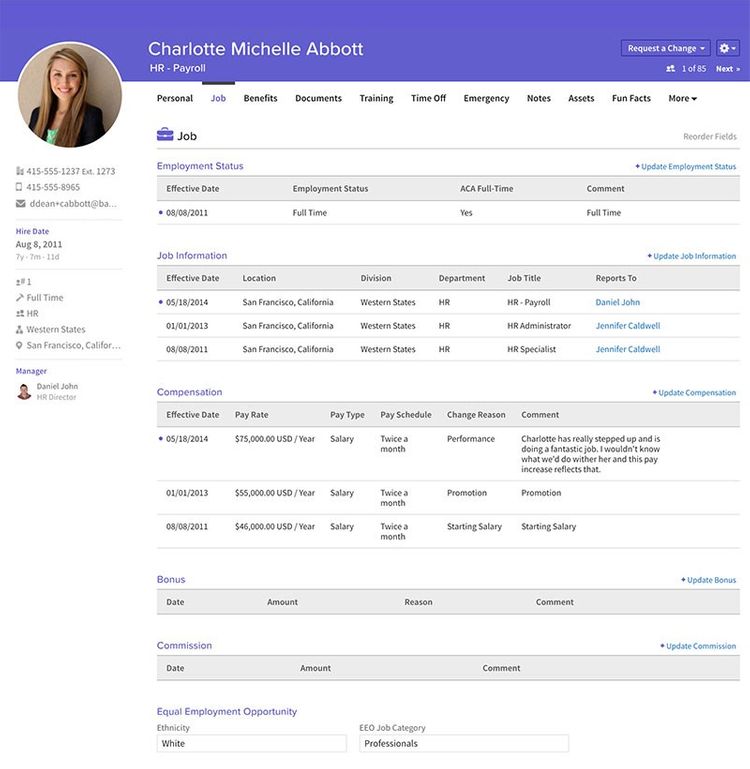 Features of Human Resource (HR) Software
Employee Information Database: A complete directory of employee profiles. Includes personal information, job description, salary history, banking and tax info, benefits information such as enrolled insurance, time off requests, and job performance feedback.
Recruiting and Onboarding: Post job openings on various job board websites. Integrate new employees into the organization by familiarizing them with the client base and products/services offered. Implement an applicant tracking system to find the best employees.
Talent Management: Helps your business retain, promote, and train workers. Functionalities include leadership development, succession planning, compensation management, and performance management.
Benefits Administration: Streamlines the enrollment process for employee benefits. Helps reconcile benefit standard costs and determines eligibility based on selected criteria. Includes reporting on employee elections and how they relate to your company budget.
Performance Reviews: Discover data-driven employee analytics and facilitate management/employee communication, identify employee strengths and weaknesses, set individual goals, make informed compensation decisions
Payroll: Manage all elements of executing employee compensation, including wage calculation, check printing or direct deposit, and payroll tax management.
Time Tracking: Allow employees to report time (either in real-time or after-the-fact) for wage calculation purposes. Manage time off requests.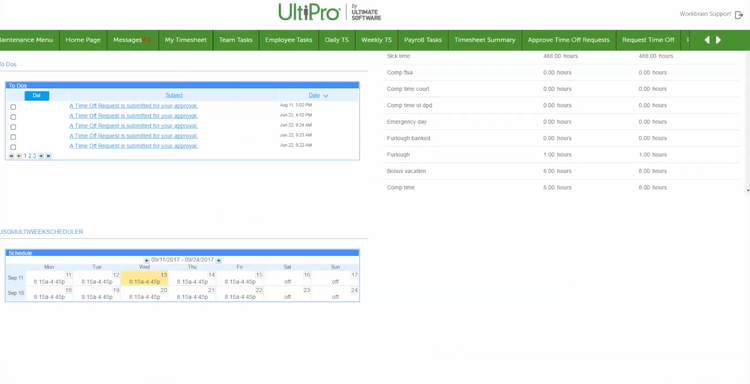 Benefits of Human Resource (HR) Software
Human resource information systems are designed to streamline your HR processes, consolidate files, and help your company become more efficient. This allows your staff to focus on developing employees, rather than focusing on shuffling paperwork.
Having a solution that helps you manage your human resources functions can not only help you save money, but help you retain and get the most out of your human resources.
Improve The Productivity And Efficiency Of Your Team
An HR system can measure employee satisfaction, streamline their workflow and tasks, let employees self-manage a variety of tasks, and improve their skills and training. This can and will improve employee productivity and help monitor employees that can potentially drag your company down. Whether a disinterest in their work, poor management, or more, HR software can help determine the underlying cause for poor performance.
For example, surveys can gather feedback anonymously about how employees feel about their jobs, management, their level of pay, and more. Employees may feel more in power of their responsibilities if give self-service tools, such as clocking in for the day from their computer, while being able to view paystubs, adjust their benefits, or request time off.
For your human resources staff, automating repetitive and intensive tasks and processes such as payroll and benefits administration can free up their time to handle other areas of focus, such as attracting new talent or retraining struggling employees.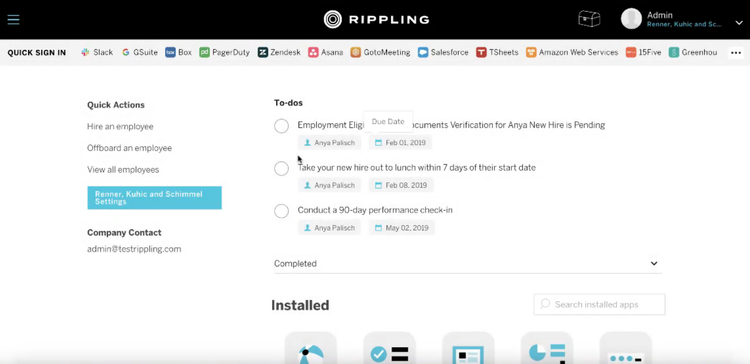 Improve Regulatory Compliance
A human resources department is required to follow the federal, state, and local regulations that cover areas such as recruitment, labor relations, benefits, and employee termination. The most common areas of requirements and provisions an HR department will deal with is wages, hours worked, employee health and safety, benefits, and workers compensation.
Human resource software stores data on all the people in your company in one convenient place. Automated reminders can be created when action is required on an employee file, such as maintaining compliance on regulatory requirements such as GDPR compliance, right-to-work checks, health and safety training, and more.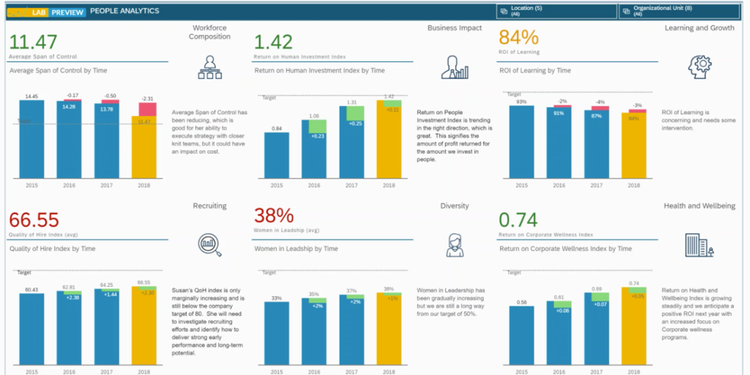 Integrate With Your Payroll Processes
There are frequently a few key integration points between payroll and HR software. Deductions need to be calculated, funds withheld for retirement contributions, and pay stubs created and shared with employees. Payroll software packages not only allow you to process payroll–they also manage the information necessary to report back to the IRS and state taxing authorities.
Rather than using an outside payroll system, a fully-integrated human resource software with payroll functionality will eliminate any double data entry. Your HR software will automatically update all impacted information when any adjustments are made to your payroll figures. This can save time in creating payroll reports, allowing you to quickly gather analytics that can be used by management.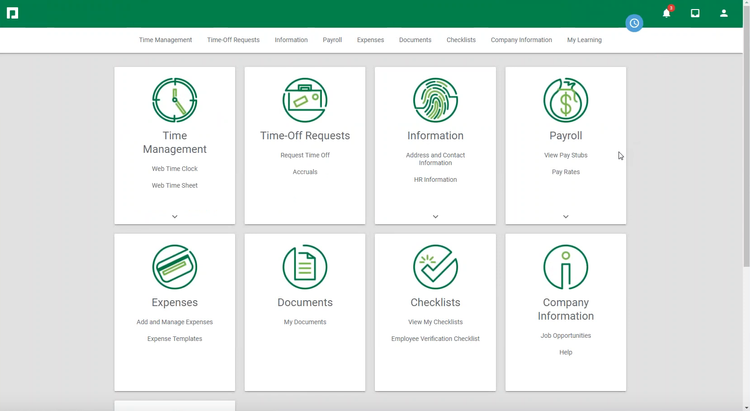 Types of Human Resource (HR) Software
There are a variety of human resource software options depending on the size and scope of your organization:
Small Business HR Software
Small businesses may feel their small number of employees means they can get by without a human resource software. However, small businesses still need assistance in automating various HR workflows. These businesses likely have no dedicated HR staff–a single employee probably handles HR tasks among other responsibilities. That means they have to handle record-keeping, regulatory compliance, time and attendance, payroll, and more–all on top of their regular day to day work.
Due to smaller budgets and limited resources, small businesses should look for a software that will make them as efficient as possible for the most affordable price. Small businesses will want to focus on core HR software. This includes functionality needed to run your business, such as payroll, time tracking, and benefits administration.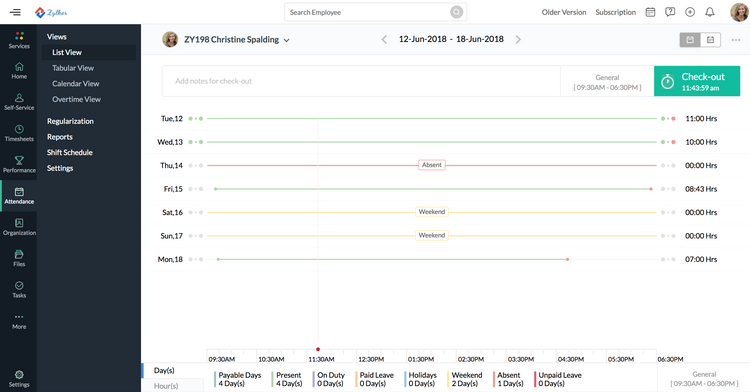 Mid-Sized HR Software
Businesses that have outgrown small business HR software will want to find a solution that offers core HR on top of additional functionalities–known as strategic HR. This added layer has a bigger focus on talent management capabilities, such as recruitment, hiring, onboarding, and ongoing training.
There are many stand-alone HR products that offer strategic HR functions as an add-on to your base HR software. This makes it possible to start small with a core HR, and find a dedicated applicant tracking software, or a dedicated performance management reporting software. However, mid-sized companies will be better served finding a solution that offers these functions as a complete scalable option.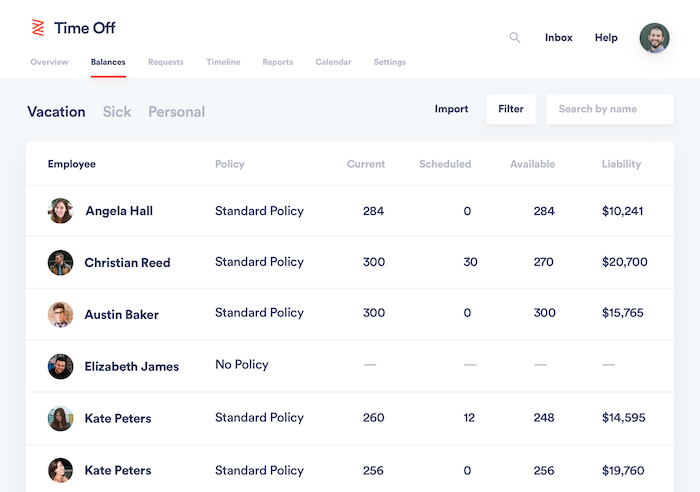 Enterprise HR Software
An enterprise or larger business will want a fully integrated HR suite to meet their needs. This option will handle all areas of managing your HR department from end-to-end. This option likely runs independent of any ERP software the business uses, rather than being considered part of an ERP software.
Additional capabilities found in an enterprise HR software include learning management functions such as e-learning, as well as content management–meant for creating content for digital learning.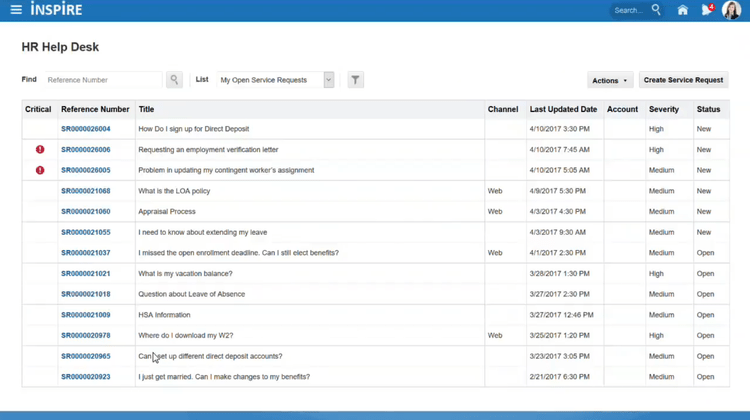 Pricing of Human Resource (HR) Software
The cost of human resource management solutions will vary depending on:
The size of your business
The number of employees you have
The number of users that require concurrent access
The level of included services such as support and hosting
It will also be dependent on the functionality included. For example, a small business that only requires basic payroll and time tracking will be far less expensive than a complete HRIS system with learning management features and ERP integrations.
HR software will start as low as $5/user/month, and can get into the hundreds of dollars per month. Subscription-based (SaaS) pricing models are common in cloud-based HR software. Cloud HR software usually includes support and annual updates within the quoted price.
Some HR software pricing models will bill based on employee count rather than per active user. This means a solution may advertise as low as $1/employee/month–but look out for a minimum required number of employees. Some may also charge a base fee per month before they calculate the per employee cost. For example, for a 20 employee company, a software provider may charge $1/employee/month (or $20/month), but also a $75/month base–bringing your total to $95/month.