What Is Engineer To Order Software?
Engineer to order software aids in the manufacturing process of designing, engineering, and producing a product after the order has been received. Also known as ETO software, it will support the engineering designs of customers who order specialized custom products from ETO manufacturers. This is accomplished through software features such as scheduling, vendor management, inventory control, estimate to order, and production monitoring. These functionalities help an engineer to order environment remain in a flexible, adaptive, and demand-driven position for their manufacturing and supply chain processes.
Due to the custom nature of products being requested and made, an engineer to order software will support a high level of customer participation throughout the manufacturing project management. Engineer to order software is a type of manufacturing application that adds engineering activities into product lead time. Given the length of time that design and engineering analysis requires, engineer to order software helps provide a more accurate timeframe to customers who are not providing details on their order, and thus require engineering development to be added to product lead time.
Sometimes referred to as ERP software for engineering, ETO software gives businesses the ability to sell product concepts rather than concrete designs. To some customers, this brings a level of excitement for a new and unique product that can be developed exclusively for their company. For the manufacturer, this provides a slew of design and unique custom build processes in both the ideation and development stages.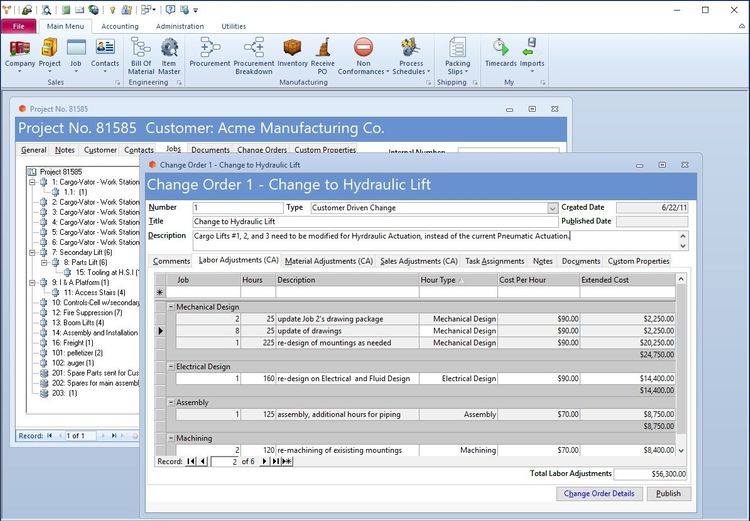 Common Process Flow Using Engineer To Order Software
Receive sales orders from customers with quoted costs and anticipated delivery dates
Team coordination lets your project team and management personnel determine the proper employees, scheduling blocks, and resources needed to complete the order
Procurement helps create the bill of materials which will cover all pieces needed to complete the manufacturing job, which is fulfilled by current inventory or by purchase orders for new parts
Design helps you bring the product from research to reality.
MRP helps create the finalized material requirements, coordinate personnel and machine workloads, and optimally plan purchasing to meet customer demands.
Assembly starts the final stage of the planning process and completing the good the customer has asked for.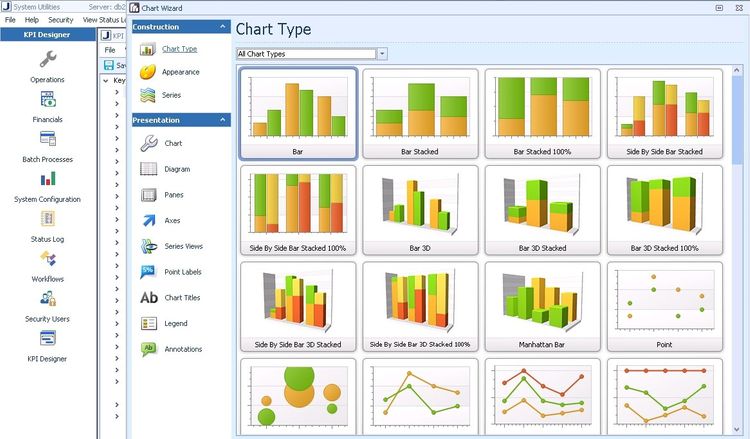 Features of Engineer To Order Software
Estimates and Quotes: Create quotes using templates or inventory and historical data to estimate costs and delivery times. Roll up material and labor costs into a job's total cost and use "what if" scenarios to view alternatives.
Bill of Materials (BOM): Specifies the raw materials, parts, and sub-assemblies needed to manufacture each specific product.
Procurement: Issue orders for services and products by tracking all key order info in real-time including the vendor, purchase quantities, item or service purchased, delivery timeframes, payment terms, and costs.
Engineering and Design: Verify the bill of materials accuracy by modifying the information coming in and out of the purchasing department. Use data from previous BOMs and import parts from inventory.
Production Scheduling: Helps plan production on your shop floor by determining the need for materials and capacity in order to complete a manufacturing production order
Job Costing: Facilitates the assignment of costs to individual cost categories in order to enable improved cost control and manufacturing job profitability. Report costs in real-time against the budget and allow staff to cost out BOM before purchases are made.
Time Tracking: Track time spent on all activities from engineering to production to determine where possible bottlenecks may be and how to reduce labor costs.
Spare Parts Inventory Management: Integrate with the bill of materials to determine parts needed and scan inventory for availability. Reserve items for prioritized jobs and place purchase orders for low or out of stock items.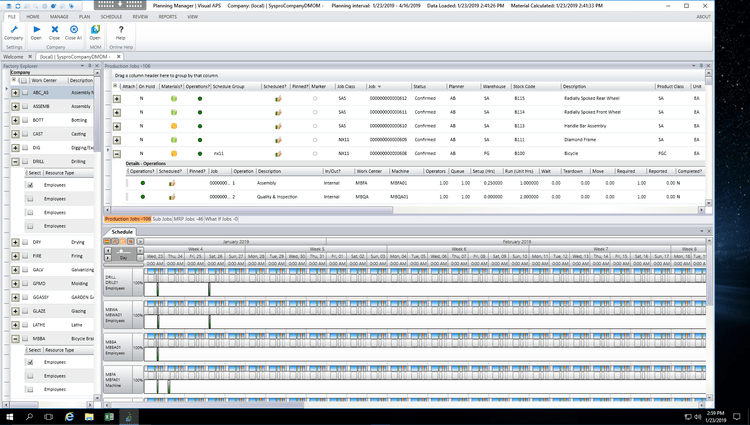 Benefits of Engineer To Order Software
Managing the business of engineering is already a challenge. Getting your engineers to submit paperwork on time and with accurate information is another. Engineer to order manufacturing software, quite literally, will streamline the entire process from engineering to getting the order to production. These are some of the top benefits of using ETO software:
Real-Time Tracking of Product Design
Improve your product design process and customize BOM details prior to job generation. Engineer to order software will let your customers collaborate with your staff via electronic methods to create custom designs they desire in a finished product. This stage of product design will integrate with CAD/CAM systems such as SolidWorks or AutoDesk to import and export multi-level bills of material. The software will let you bring in both partial and complete BOMs from previous jobs, import parts from inventory, and easily add new parts if needed.
Since a BOM must be created and modified before a job can be generated, this automation will improve the efficiency level of your business and reduce any duplication. Having more control over your product development and revisions will increase the speed at which you can provide customers with accurate quotes. This capability is also known as configure-price-quote (CPQ).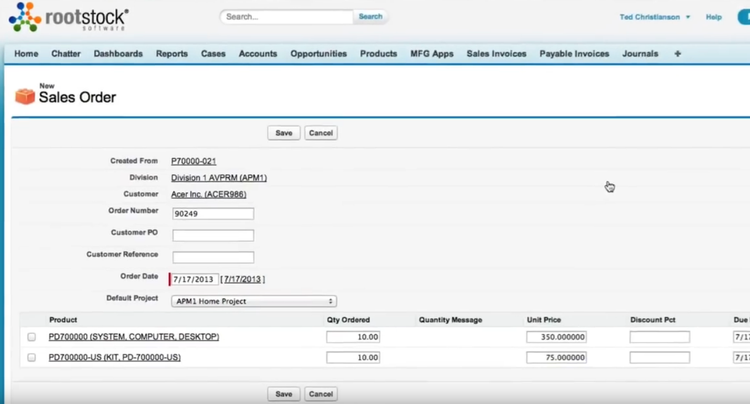 Streamline Procurement and Maintain Proper Inventory
Using effective inventory management capabilities within engineer to order software will help ensure the availability of needed products and avoid any duplication of purchase orders to fulfill needs. ETO systems will make sure that your purchase orders are being sent to suppliers at the most optimal time, to ensure you're receiving goods when you need them the most and not overstocking your inventory. It will also ensure your business maintains solid cash flow by not spending more than it needs to.
Engineer to order systems will help forecast the best re-order points to make replenishment as smooth as possible. Similar to a material requirements planning (MRP) software, a healthy flow of needed goods from your bill of materials will ensure customer's demands are being met within anticipated delivery windows and will ideally lead to higher customer satisfaction and repeat business.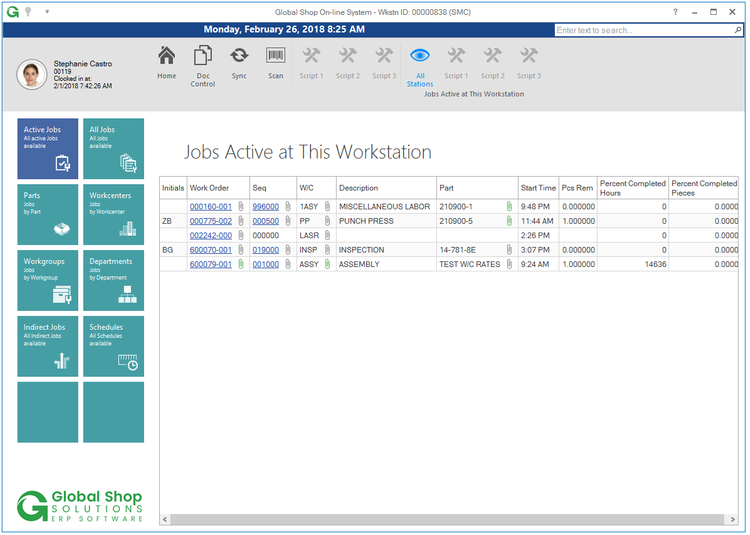 Shorten Lead Times On Manufacturing Projects
Custom design manufacturers will know that many projects have longer cycles to go through before the finished product is in the customer's hands. This is because products being made are complicated and no two orders are alike.
Once an order is placed, engineering must create the bill of materials, which sends the list of items needed to the purchasing department. If your staff is spending too much time to design accurate engineering models, parts will sit too long in your warehouse and your business can lose sales. This puts an increased level of importance on accurate cost forecasting.
Being flexible in the customization of BOMs and custom configuring a customer's order prior to the job generation will ensure as streamlined as a process as possible. ETO software will act as a demand-driven material resource planning software for your business, with the sole goal of driving your engineering, planning and shop control processes.
Engineer To Order Pricing Guide
The cost of an engineer to order software starts at $75/month/user. The price will be most dependent on the number of users, the number of functionalities needed, and any included services such as setup and support. This type of subscription pricing is usually for cloud-based or SaaS software options. Locally installed or on-premise solutions can be purchased up front for a one-time cost.
Sometimes an MRP software or ERP application will be able to operate as an engineer to order software. These solutions may be developed with many manufacturing industries in mind and can adapt to your business needs through custom setups and integrations offered by 3rd party software providers.