What is Multichannel Inventory Management Software?
Multichannel inventory management software, sometimes known as multi-source inventory or multichannel listing software, tracks information about the items that your company builds, buys, stores or sells across every available sales channel. As a highly specific form of inventory management and distribution software, these eCommerce systems coordinate merchandise sales across digital marketplaces and physical retail locations.
With more businesses relying on multichannel sales, inventory management software is necessary to keep you informed of exactly what merchandise you have on hand and where it is along the supply chain at all times. Further, the inventory control modules of this software will automatically alert you when to re-order stock to avoid unexpected shortages and stay ahead of customer demand. Improve your eCommerce operations with multichannel inventory management software.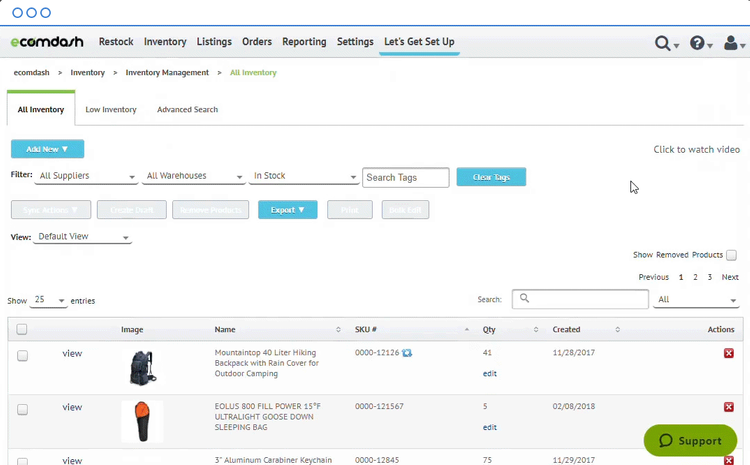 Features of Multichannel Inventory Management Software
Inventory control and auditing: Measure stock levels along the supply chain to reconcile inventory records with actual item stock counts.
Inventory costing: Establish the cost value of individual inventory items for profitability tracking and tax accounting purposes
Price management: Change price info or set sophisticated pricing tasks to determine discount eligibility or bulk purchasing rates
Location tracking: Aids in picking, packing, and shipping of the correct merchandise from warehouse storage to retailers and customers
Stock count and lot number tracking: Create an up-to-date record of the on-hand units for each product SKU to maintain accurate stock levels, especially for inventory which cannot be easily tracked as individual units
Barcode, serial number, and RFID tracking: Accurately track items being sold/repaired/built via various means, from microchip and serial number scanning to Radio Frequency Identification (RFID) readers
Kitting: Pick and package multiple pieces of merchandise to form a complete product set
Bill of materials: Sometimes called a manufacturing recipe, list all material quantities and assemblies needed to manufacture an end product
Color/size matrix: Track different product combinations available to order by color or size
Inventory hold management: Reserve existing stock to fulfill customer orders and prevent duplicate orders
Replenishment thresholds: Automate reorder points to signal when inventory items need to be re-ordered to ensure that out-of-stock situations do not occur
Multichannel advertising: Build ad campaigns across multiple social media channels and digital marketplace platforms
Marketplace listing: Advertise and sell merchandise online through digital marketplaces like Amazon and eBay
Product list management: Control the different posts you make on third-party platforms to ensure uniformity. Upload your entire product catalog with accurate product information, pricing, and shipping details
Best Multichannel Inventory Management Software Benefits
Multichannel inventory management software makes it easier to control your eCommerce and physical inventory:
More Accurate Inventory
The main benefit of multichannel inventory management software is the ability to track merchandise across every sales channel your business uses. The more locations you have, whether physical or digital, the more you need to be completely certain about your inventory numbers. Otherwise, you can leave customers with unfulfilled orders or leave retailers with shortages. Multichannel inventory management solutions are specifically designed to assist with measuring inventory over eCommerce platforms, such as a custom store website or mainstream digital marketplace.
Multichannel inventory management software includes tools to calculate standard conversions, such as yards to meters or pounds to kilograms in order to facilitate easier sales to international buyers. There are also opportunities for user-definable conversions like reducing pallets to cases for greater flexibility in individual item quantity tracking.
Other methods of tracing inventory include catchweight tracking and back order tracking. The first Provides for a means of managing where items are tracked by one unit of measure (for example, packages or cases) but priced on the basis of weight (or another measurement). The second provides the ability to reserve incoming stock to meet the obligations of pending customer orders.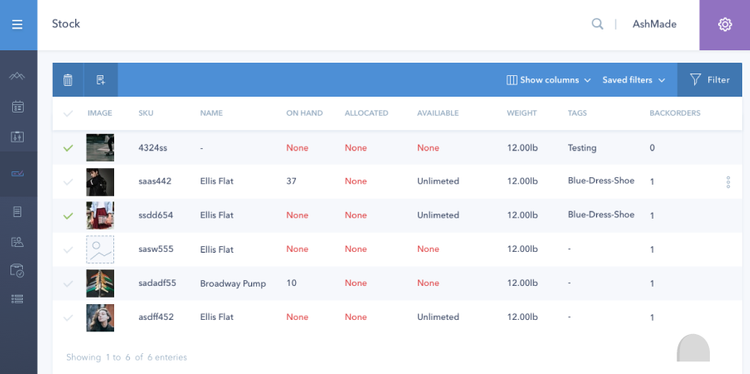 Better Understanding of Warehouse Operations
Multichannel inventory management software measures stock levels as it arrives and leaves warehouses. Using a more intelligent inventory movement management can lead to decreased expenses related to warehouse tasks such as picking, packing, kitting, and shipping of merchandise. Not to mention more streamlined operations overall as items move through the warehouse.
Do you know who is buying your product? Do you know when they are most likely to reorder or what specifications they check before purchasing? Your warehouse operations can reveal valuable insight into customer trends, and inventory management systems provide better understanding of stock movement and inventory items across multiple sales channels. For example, you may identify buying patterns at certain warehouses based on regional buying habits.
Easier Cross-Channel Marketing
Inventory management and multichannel eCommerce software allows online stores to advertise their products and services over a variety of websites and social media outlets. This solution allows for in-depth ad coordination between channels like Amazon, Twitter, Google, and more. Accurate inventory numbers can be used to update ads in real-time for special sales and discounts, further driving sales.
Higher customer satisfaction via visibility to on-hand stock-levels and improved ability to set delivery expectations can lead to higher reviews across different sales channels. This in turn can lead to more sales as more potential customers trust your business based on these testimonial accounts.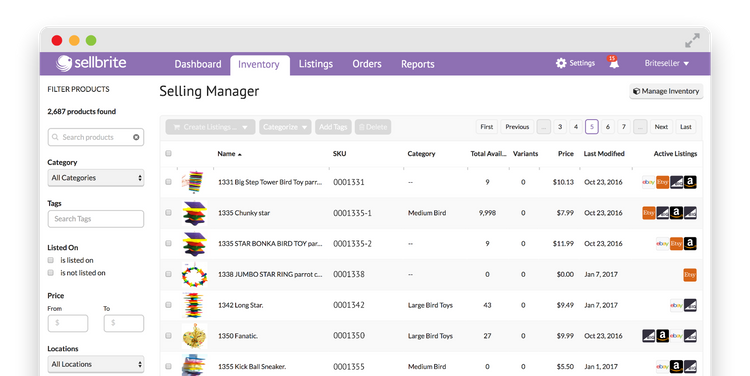 Reduced Theft through Better Loss Prevention
Finally, multichannel inventory management systems provide protection from merchandise loss. These real-time updates on inventory provides improved visibility of stock counts, minimizing opportunities for theft to occur. Further, records of movement histories along the supply chain make forensic inventory loss analysis easier to conduct.
For instance, imagine a particular warehouse experiences higher theft rates than another. Analyzing inventory records can reveal if these thefts occur during specific employee shifts. The warehouse manager can then increase their loss prevention measures during those periods. And more accurate stock counts can reveal when merchandise is most likely to be lost, allowing for compensation to prevent loss from occuring again.
Multichannel Inventory Management Software Pricing
The cost of multichannel inventory management software will depend on several factors:
Number of users
Sales channels used (digital storefront, marketplaces, etc)
Deployment method
Number of warehouses and distribution partners
Level of inventory being tracked
Several inventory solutions are available add-ons for other programs, like enterprise resource management tools and accounting software. Stand-alone multichannel inventory management solution pricing is available for a one-time purchase of a perpetual license or monthly subscription-based plan. Both subscription and on-time payment models may cover implementation and training expenses.
In the world of inventory, there is no one set price for an inventory product. An inventory system for a single eCommerce storefront is not capable of handling the needs of a multichannel company with listings on multiple digital marketplaces and social media channels.