What is Multichannel eCommerce Software?
Multichannel eCommerce software allows online stores to advertise their products and services over a variety of websites and social media outlets. This solution allows for ad coordination between channels like Amazon, Twitter, Google, and more. Since Internet retailers depend on digital sales channels for business, multichannel software is necessary to engage with new audiences.
eCommerce stores can sell their goods on a variety of third-party platforms. Digital marketplace websites like Amazon allow users to search for products and buy without ever going directly to your eCommerce website. There are also social media platforms and comparison shopping engines (CSE) which do the same through advertisements. Track these site-specific engagements with multichannel eCommerce software.
Most eCommerce software allows for some multichannel marketing or sales. However, they tend to focus more on managing sales and inventory on your own website rather than third-party platforms.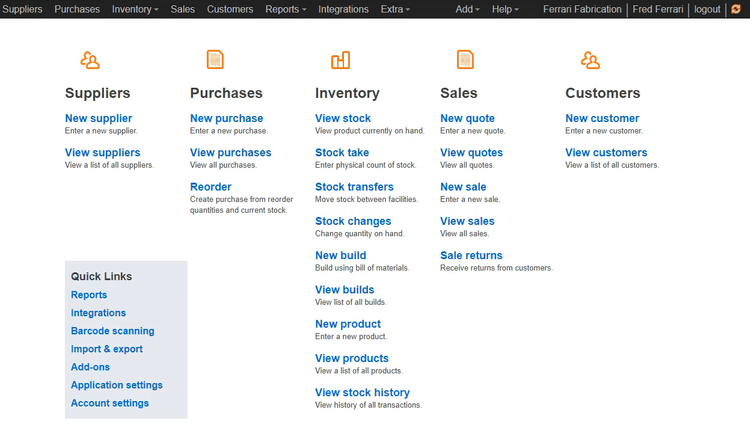 Features of Multichannel eCommerce Software
Multichannel Advertising: Create a cohesive ad campaign across multiple channels. Post products on digital marketplaces or on social media.
Marketplace Posting: Sell your products through digital marketplaces like Amazon and eBay.
Product List Management: Control the different posts you make on third-party platforms to ensure uniformity. Upload your entire product catalog with accurate product information, pricing, and shipping details.
Order Processing: Automate order management online. Process sales from third-party platforms, adjust inventory, and account for payment and shipping costs to begin order fulfillment.
Inventory Management: Avoid overselling when advertising product listings on multiple platforms. Sync inventory for real-time updates from every marketplace.
Social Media Engagement Analytics: See how many users are engaging with advertisements and product posts on different social media sites.
Shopping Cart: Build a cart feature which is compatible with different CSE sites.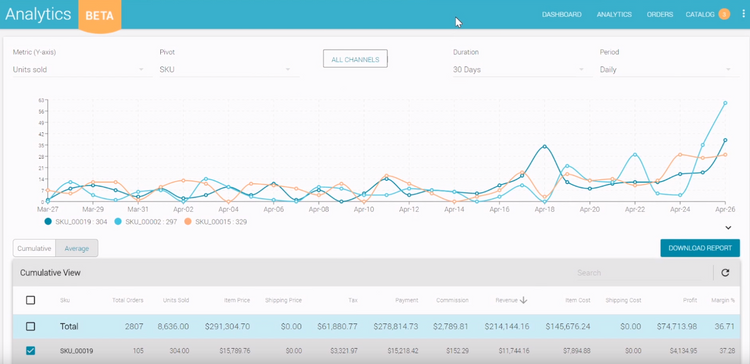 Multichannel eCommerce Benefits
There are many benefits to promoting your eCommerce platform across multiple channels:
Streamline Online Advertising
As an online business, you need to advertise online. Why waste your time making the same advertisement over and over for different social media channels? With multichannel eCommerce solutions you create one ad and the software does the rest! Custom campaigns handle all the image sizing requirements for each different channel.
Next, coordinate when the ads go out on each platform. Release them all at once or stagger them based on past audience engagement.
Target Different Demographics by Channel
Every social media platform has a different user base. A user on Twitter isn't going to engage with an ad the same way someone on Facebook will. Use analytic solutions to review your target demographics and customize your ads by platform. You may be surprised to learn about an emerging market trend you can use to advertise your products.
Reach New Audiences through Social Sharing
Your web store depends on new customers coming in along with repeat sales from existing ones. Unlike brick-and-mortar storefronts, online sellers can't depend on foot traffic bringing new shoppers in. Let your loyal customers do the work for you by sharing your products themselves. After all, it just takes a click to make something go viral. Many eCommerce stores have, through careful online engagements, enjoyed increased sales thanks to viral advertising. Social sharing lets satisfied customers market your products for free on your behalf.
Sell Products on Multiple Platforms
Lots of Internet users prefer to stick to the same social media sites for all their online shopping. By making your products available across online marketplace platforms, you can start selling directly to users even if they never visit your eCommerce URL.
Instead of making the same product post multiple times, multichannel systems give you a single point of entry for all items which you can turn on or off at any point. You won't have to spend hours making duplicate product pages for each social media platform you use. Create one product listing and use multichannel software to see it posted on various marketplaces.
A multichannel listing lets you handle repricing, discounts, and sales specials from a single dashboard. Update product information whenever you want without worrying about outdated information on the marketplace.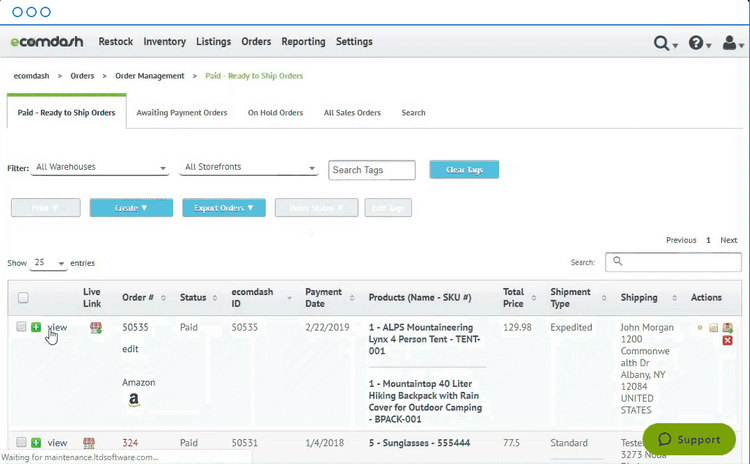 Are users talking about your products online? Are they happy with your service? Are they critical? Multichannel software lets you see what users on different platforms are saying about your business.
Social media is a great opportunity to improve customer relations from user reviews. Consumers are now looking at reviews more than ever before committing to an online purchase. A lot of 1-star ratings can hurt your business. If someone has a poor experience ordering your product through another point-of-sale platform, you can make things right through your own media channels. Respond to reviews on other websites to show your commitment to above and beyond customer service.
Popular eCommerce Channels
Multichannel software designed for compatibility with different online marketplaces, social media platforms, and Comparison Shopping Engines. The ones you need depend on what sort of audience you want to reach:
| Marketplaces | Social Media Platforms | Comparison Shopping Engines (CSE) |
| --- | --- | --- |
| Amazon | Twitter | Google Shopping |
| eBay | Instagram | Amazon Product Ads |
| Walmart | Pinterest | Bing Products |
| Shopify | Facebook | Shopzilla |
| Etsy | LinkedIn | PriceGrabber |
| Jet | YouTube | |
| Rakuten | | |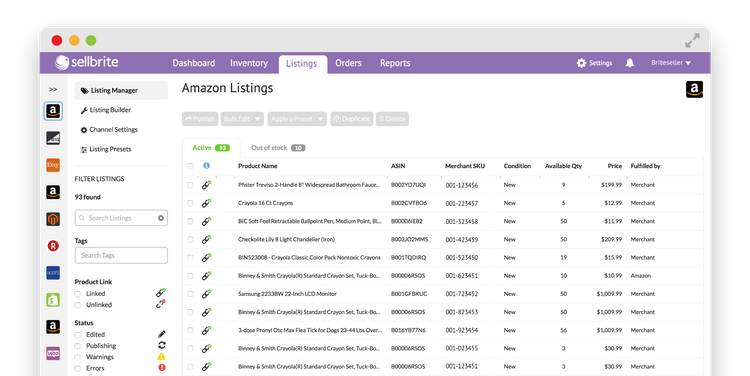 Multichannel eCommerce Software Pricing
The cost of your eCommerce SaaS software will depend on the scale of your business. Smaller eCommerce stores can get away with limited software solutions. If you operate a boutique that only sells a limited amount of products per sales period you may only want a single application for targeting Etsy users. If your eCommerce business is already making more than $1 million in revenue you'll need a more comprehensive multichannel software.
The starting price for subscription-based software per user is as low as $49/month or $410/year. Larger services will cost up to $495/month or $12,800/year. This does not include setup fees for implementation and any available training.