What is Predictive Maintenance Software?
Predictive maintenance software, sometimes shortened to "PdM", is designed to analyze performance trends based on real-time data, then uses condition-based monitoring to alert the appropriate staff of any potential issues. Essentially, the software tracks material and equipment degradation over time to determine when maintenance is absolutely necessary.
Sometimes part of a computerized maintenance management system (CMMS), predictive maintenance is valuable as an independent software in several industries which heavily rely on functioning equipment, assets, or facilities which cannot afford extended downtime for repairs.
Ideally, the goal of an independent predictive maintenance platform is to automate the scheduling of maintenance services based on usage before any problems have occurred. This is opposed to reactive maintenance, which only occurs after equipment or assets have broken down, or preventive maintenance, which offers more routine scheduling regardless of performance. Using predictive maintenance software cuts down on the combined maintenance costs of lost time and expensive repair service.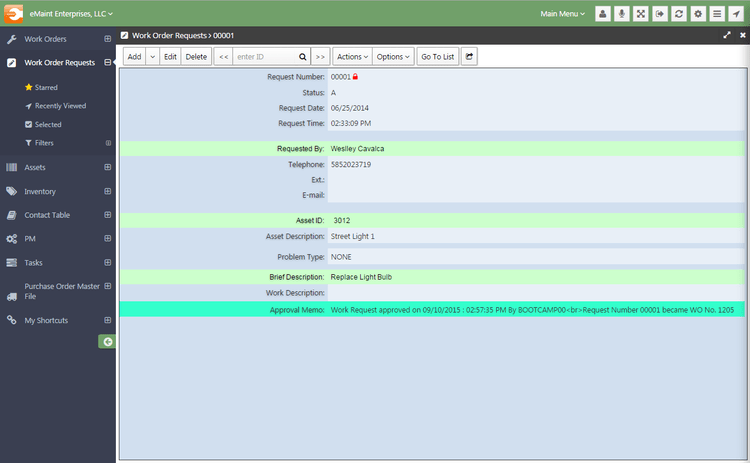 Predictive Maintenance Software Features
Maintenance scheduling: Automatically schedule maintenance services based on performance and equipment usage
Asset management and purchasing: Stock new and spare parts based on what is needed for upcoming maintenance, ensure ideal asset performance throughout their lifecycle
Work order management: Ensure all scheduled maintenance is performed in the correct order to cut down on downtime and streamline actionable repairs
Real-time condition monitoring: Review the internal data collected by various pieces of equipment to see if there are any changes in performance
Performance analytics: Analyze trends in equipment performance to determine when to order new pieces or arrange preventive maintenance
Failure Mode and Effects Analysis (FMEA): Determine how reliable different machines are and the frequency of their failure
Automated notifications and alerts: Send automated reminders to your management team to stay informed on condition-based monitoring and scheduled maintenance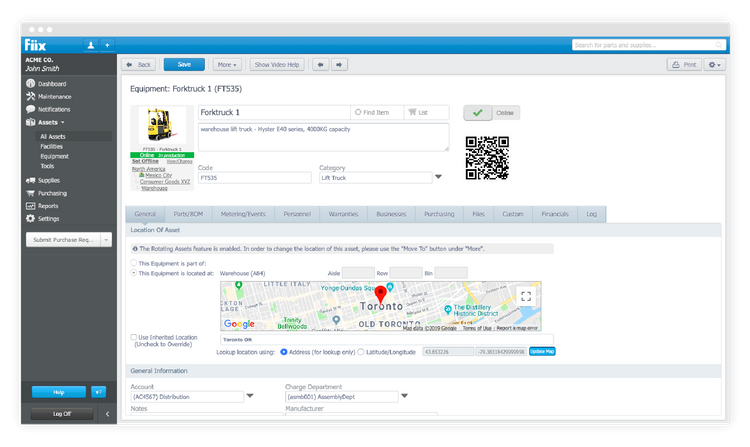 Benefits of Predictive Maintenance Software
There are many benefits to implementing a predictive maintenance system at your organization:
Better Downtime Scheduling
Removing a single machine from an assembly line can cause an incredible backlog of work. The right software can predict maintenance downtime before it happens to reduce lost productivity. Automated email notifications can inform your maintenance team when work is necessary. You can then plan around your production or delivery schedule to ensure you're not taking assets out of commission when they're needed most.
Work order management applications further improve your scheduling capacity by prioritizing tasks. If two pieces of equipment are both scheduled for upcoming maintenance, you can arrange for which one should be taken offline first based on how big an impact it will have on the rest of your work. Or the PdM can automatically arrange for downtime based on the scope of maintenance needed. By implementing this software, you gain a more cost-effective maintenance strategy.
Fewer Failures
Of course, the delays from scheduled maintenance are nothing compared to unexpected downtime from equipment failure. Even issues with your facility, like a damaged HVAC system, can shut down work for days or weeks. Not only do these breakdowns stop production completely, it cannot be resumed until repairs are made or a brand new machine is brought in as a replacement.
Predictive maintenance software schedules service to prevent these types of breakdowns from happening. Keeping your assets in good condition now reduces the possibility of failure in the future. FMEA tools measure equipment performance over time against historic machine records to determine when each asset would best benefit from service before wear and tear can take its toll. By using historical data to predict the likelihood for equipment failure in advance, you can plan for worst case scenarios.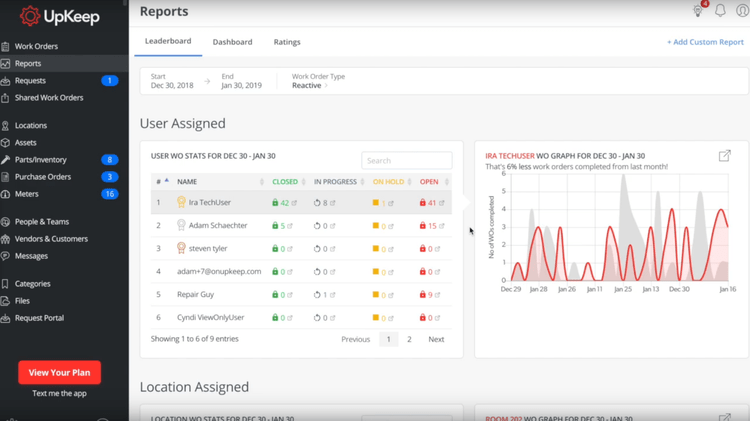 Cut Down on Costs
Purchasing replacement parts or brand new machinery can be cost prohibitive in some industries. If running machines to failure simply isn't fiscally possible, predictive maintenance software can protect your equipment from damage which leads to unplanned downtime.
PdM tools scan equipment data to see real-time changes in performance. This condition monitoring ensures maintenance is only prompted when necessary. No shutting down to replace parts which are still usable, no delays to service. Sensor data from assets can include:
Temperature
Time
Light
Pressure
Energy
Humidity
How is Predictive Maintenance Different from Preventative Maintenance?
Predictive maintenance is similar to preventative maintenance, though there are important distinctions. Preventive tasks are scheduled regardless of usage or performance. While there may be some analytics to determine when parts should be replaced, there's always the possibility a fully functional part is scheduled to undergo unnecessary maintenance. Predictive software reviews the data before suggesting when work should be done.
Both predictive and preventative maintenance applications can be part of larger computerized maintenance management software (CMMS) systems. However, each can be used separately in order to reduce implementation costs and ease of use. A CMMS software is recommended for companies with significant equipment assets including facilities, equipment, vehicles, machinery, and more.
There are also specific types of maintenance programs available, depending on your industry. If your business is highly dependent on vehicles, a fleet maintenance software with predictive maintenance tools may be more appropriate for your needs. However, a general PdM software may still be appropriate based on your other main assets.