What is Spend Management Software?
Spend management software streamlines your expenses to provide a big-picture view of spend and identify opportunities to save money by reducing costs spend on goods and services. These systems can be as simple as a receipt scanning tool and as complex as a fully integrated tool with procurement, invoicing, and analytical tools connected to your accounting software.
Spend management systems provide a big-picture view of your company spending–letting management address certain areas of spend or closely monitor spend on a per person or per department basis. This involves demand identification, spend analysis, sourcing, and order management. Using the data provided by spend management software, businesses can understand how their money is being utilized. Things that can be answered include what is bringing in profits and whether a particular type of spend is aiding in the goal of getting the most out of every dollar.
Managing supplier relationships is another functionality offered via spend management software. Sourcing suppliers can be done through a stronger negotiating position to receive better prices from suppliers. Employees can ensure they are buying from preferred suppliers at negotiated prices. Supplier risk can also be reduced by identifying threats to your operation via late deliveries, stock-shortages, or delayed payments.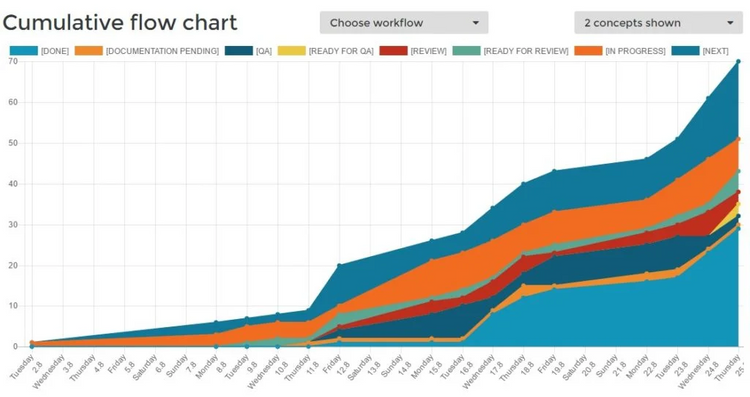 Features of Spend Management Software
Contract Management: Manages the creation, negotiation, signing, and renewal of legally-bind contracts in a work project environment. Tracks activities that have a cost implication to automate administration, ensure compliance, and monitor risk. Handles overall contract lifecycle management processes.
Spend Forecasting: Combines historical data with prediction processes and business intelligence to create a view on procurement spend, prices, and quantities.
Spend Analysis: Reviews past purchases to find future savings. Categorizes spend based on categories, classifies suppliers, and creates reports based on real-time analytics.
Procure-to-Pay: Manage all aspects of the procurement process. Includes requisitions, purchasing, receiving, paying, and accounting for received goods and services.
Expense Management: Input and save expense information including the amount, date and time of purchase, and purchase description. Track on an individual basis or department-wide.
Supplier and Risk Management: Handle B2B communications to organize vendors and identify, assess, and mitigate risks by identifying risks in your supply chain.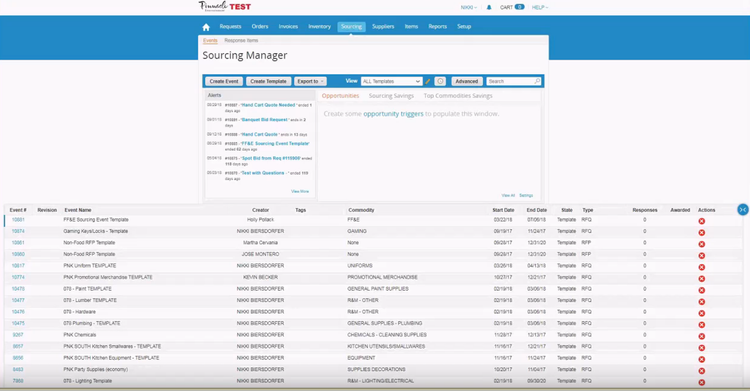 Benefits of Spend Management Software
The top benefits of spend management software include:
Get Real-Time Visibility Into Company Financial Data
Spend management software will collect your company's spend data and pool it into a repository prior to it being created into any sort of formal report at whomever's request. Because of this, spend management software can quickly and "on the fly" categorizes your spending in any manner you desire. One capability is creating preset filters that will report the data you care about as it happens. Because your financial data is all stored in a centralized spend management platform, you can perform real-time spend analysis to see what is being spent and by whom.
This spend can also be connected to the appropriate department. You'll be able to see immediately if a particular employee or department is under or over budget, and whether or not the spend fits into their regular spending habits. This can help management decide just who is being responsible with company expenditures.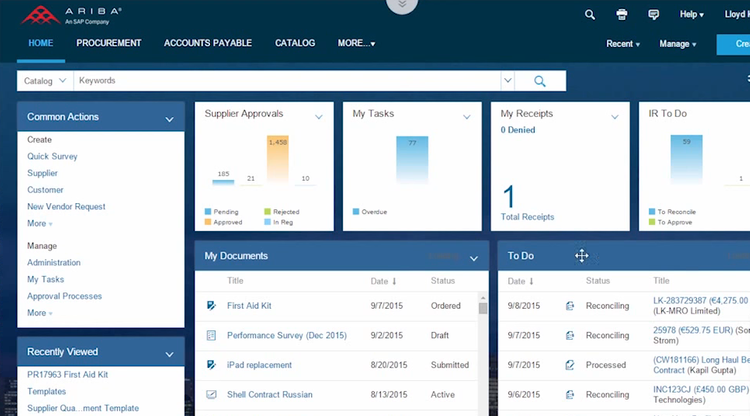 Automate Your Spend Management Data Recording Processes
Procurement teams are constantly busy with their daily tasks of buying goods and services, which includes managing suppliers, drafting and processing purchase orders, and more. Because of this, they have little to no time to manually identify, collate, analyze, and execute spend data savings. This requires a significant investment into a solution that can analyze this data on their behalf.
With spend management systems, your spend data is automatically collected and analyzes to help your staff save time and resources. This can also alert your staff and management to particular savings opportunities that you may not have realized in the past.
With any automation comes time savings–meaning your organization will be operating at peak efficiency. Better workflows and increased automation mean your procurement teams or finance department can lower cycle times, avoid errors such as duplicate purchase requests, and avoid late payments altogether.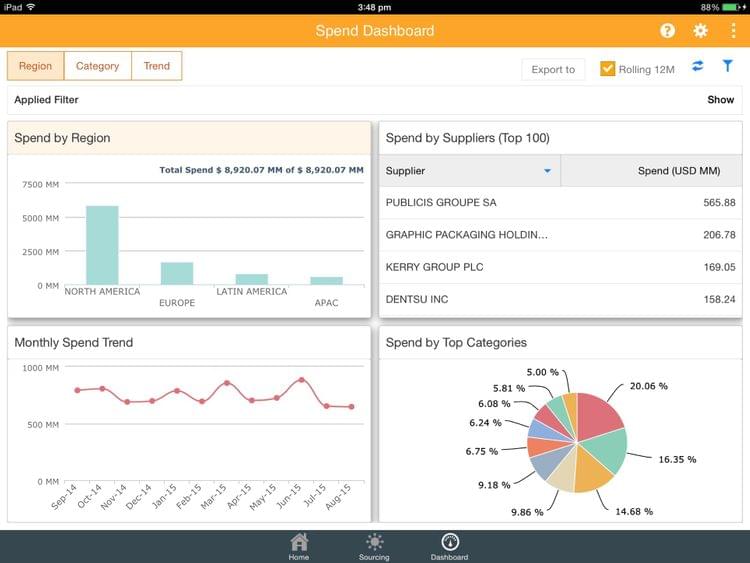 Create and Manage Spending Categories For Your Organization
When first implementing a procurement process into your organization, you'll face many hurdles of pulling data from a variety of sources and dividing this spend into different categories. The end goal is to manage your spend by seeing where it is going and who is responsible, and this initial classification can be daunting. However, once you've harmonized this data from other systems (such as an ERP or accounting system) and attached names and departments to spend, your spend management solution can begin to conduct the analytics you desire.
One major example of savings identification offered via categorization is by rationalizing your supplier base. This helps recognize inefficiencies in your suppliers by identifying which are working best for a specific type of spend. At times, reducing the number of suppliers can help shorten shipping times or offer bulk pricing discounts.
Another example is by analyzing the contracts established between your company and another. Once a contract has been finalized, it's important to ensure you are getting the prices you agreed upon and that any negotiated terms are being utilized. This can also avoid the act of "maverick buying" which occurs when someone in your organization purchases goods and services without involving the procurement department and disregarding any price comparison, negotiations, and contract agreements.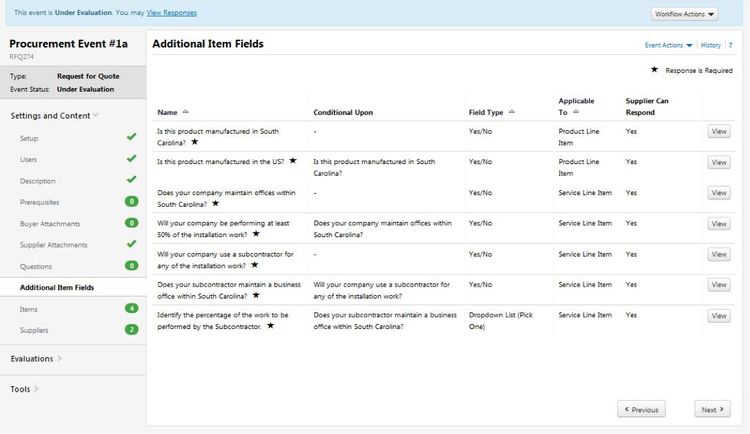 Pricing of Spend Management Software
The cost of spend management software starts between $11 to $19/month/user. This is for cloud-based solutions with a subscription-based pricing model.
Pricing will fluctuate depending on the level of access your users require. An administrative user will receive the spend requests from employees, create and send the purchase orders to the vendors, and coordinate the accounting involved with tracking these expenses in the budget. A "simple user" may be a staff member who just needs the ability to submit a spending request. This could include an employee on the inventory floor who notices the company running low on a commonly used item.
Spend Management Software vs. Expense Management Software
When you are tracking spend for your business, aren't you just tracking expenses? Does this mean that spend management software and expense management software are the same things?
While the terms can be used interchangeably, it's important to understand the intent of the software. For the most part, an expense management system is implemented to help accountants pay and audit employee expenses. These are generally out of pocket expenses that employees occur during the regular course of business. Examples of these expenses include travel costs (such as airfare), personal equipment (such as a computer to work from home), or even buying lunch for the office. Spend management systems, on the other hand, encompasses all the payments that a business uses in the course of running its business and generating profits. This includes purchasing equipment, paying insurance bills, or reordering more inventory.
This can also tie in the relation of procurement software. These types of solutions help a business with the process of spending money, while spend management software manages the philosophy of spending within your business.
Spend management software is about establishing a holistic spend management design within your business. Rather than simply reviewing ACH, check transactions, and credit card purchases, a spend management solution is about creating increased spend visibility and implementing financial controls. One could consider an expense management software (and a procurement tool, for that matter) part of the cash management family. This is opposed to spending management, which is the collection of invoicing, procurement, and expenses in order to create analytic data on quantities, vendors, delivery times, stock counts, and more.