What is Warranty Management Software?
Warranty management software, sometimes known as a warranty claim management system, is a type of order management solution intended to make it easy for companies to handle claims related to product repairs and replacements. This software covers the warranty process from the moment a claim is filled and continues through to post claim support. Depending on your business, warranties can also apply to services and experiences. By automating your system, you can lower warranty costs.
Warranty management software is often part of customer service solutions since fulfilling warranty requirements improves customer satisfaction. However, it also plays an important role in fraud prevention and future quality assurance. With an independent warranty management system, you can mitigate losses from defective products while improving your customer relationships.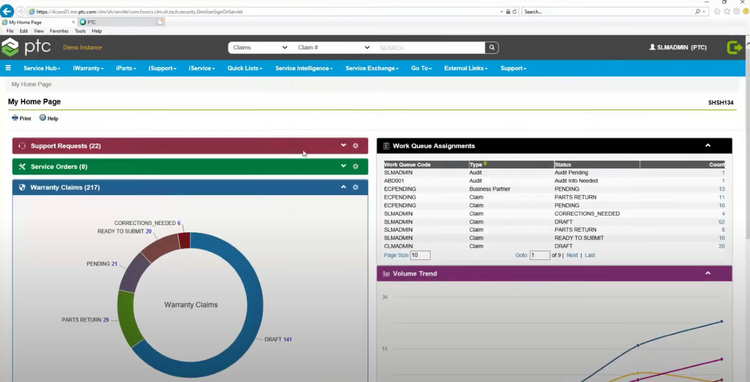 Features of Warranty Management Software
Product traceability: Use barcodes and RFID systems to monitor where warrantied products and parts are along the supply chain
Claim processing: Accurately and efficiently process new and existing warranty claims
Part inventory: Maintain accurate stock levels of common replacement parts to keep on hand for warranty required repairs
Settlement management: Organize warranty documentation throughout the entire settlement process
Vendor and supplier relationship management: Stay in contact with OE manufacturers, vendors, and suppliers when products need new parts or repairs
Defective part collection: Set up a system for collecting defective parts from customers and keeping broken parts separate from the rest of your inventory
Fraud detection: Review returned products to prevent attempts at fraud, i.e. expired warranties or ineligible circumstances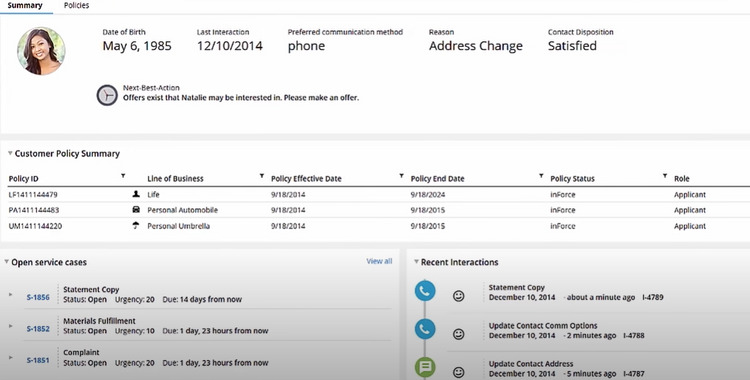 Warranty Management Benefits
Streamlining your warranty management system has many benefits for your company:
Improved Customer Loyalty
When a product or service doesn't live up to expectations, end-users expect you to make things right. A poor exchange or return service can leave customers unhappy with your business. By honoring a warranty, customers know your company cares about their needs. And higher customer satisfaction levels increases the chances of customers returning to you for additional business.
If you automate your warranty system, you can streamline customer communication as they get repairs or replacement parts. Claims processing tools give you greater control over the defective product submission process. You can then keep the customer updated about their return or exchange process, getting real-time updates yourself on when they'll receive replacement parts or repair services.
Improved Vendor and Supplier Relationships
Warranty software eases the claims management processes for everyone involved. Management software includes supplier recovery tools to help you communicate with vendors and suppliers when you need OEM parts for repairs.
Better Quality Control
The best warranty is one you never have to use. Warranty repairs can get incredibly expensive and take money away from your revenue stream. By utilizing a warranty management system, you can track common issues with defective products or services. When the product arrives back at your business, you can take the time to determine what went wrong along the product lifecycle. By improving product quality, you can prevent these problems from occurring in the future.
Product traceability tools let you review when and where a product was originally manufactured and assembled. Using this data, you can determine if any other products in the batch are at risk of failure. In these scenarios, you can get ahead of the problem by issuing a recall or sending repair parts directly to suppliers and customers.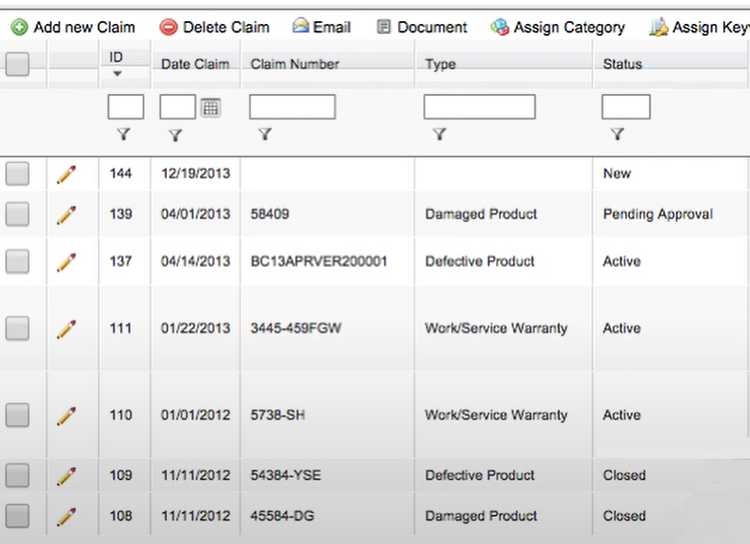 Expedited Field Service
If you offer services which are covered by warranty, you may have to offer field service when repairs are necessary. Warranty management systems let you use review service contracts and schedule work orders.
Prevent Warranty Fraud
Warranties are made to protect customers from expensive repairs due to manufacturer errors or other uncontrollable circumstances. Occasionally, customers will attempt to abuse these warranties. In those situations, you can use warranty management software to monitor defect fraud trends.
For example, one common cause of warranty fraud is reporting a defect as preexisting when it was actually caused by the customers. By cross checking with your records, you can find evidence the product was not damaged during manufacturing or transportation.
COVID-19 Warranty Information
Due to the global nature of the COVID-19 pandemic, many companies are wondering how to handle warranties. Shortages along the supply chain are making it difficult for vendors to replace defective products per warranty agreements. Using a warranty management system can help you find alternative solutions for serving your customers during this time.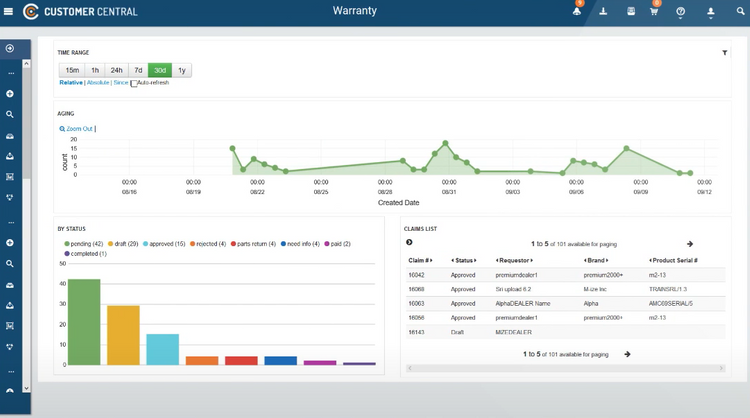 Warranty Management Software Pricing
Warranty management software can help your business save money by reducing fraud and product defects. Web-based subscription software averages $19 per month. There are annual plans available for $2,000. The base price may increase if you require special customer support, training, or implementation.