What is Patient Management Software?
A patient management software streamlines patient visits to your medical practice, from the initial scheduling of an appointment, through collecting the necessary medical information, the patient encounter itself, and any follow-up patient care needed such as prescription medications and check-up visits.
Sometimes called clinic management software, this type of software helps handle the administrative tasks of your medical office while storing electronic health records (EHR) of your patients. Common features include the ability to schedule appointments for patients, filling out intake forms for more streamlined patient encounters, prescribing patients medication, and handling any medical billing.
A type of medical practice management software, patient management systems are software that can handle all tasks necessary to run your medical practice (such as day to day operations) as well as store protected health information (PHI) via electronic medical records (EMR) of your patients. Most solutions aim to provide an automated manner of handling patient encounters in or interactions in real-time. This includes applications specific to various processes, such as lab testing, inpatient tracking, bed management, and diagnoses.
Patient management software can be used by all types of health care facilities, including large hospitals, smaller clinics, and a number of sole practitioner offices. Some solutions can also be more specific to the type of medical care being offered. There are patienet management software solutions for general practitioners, dentist offices, chiropractors, and more.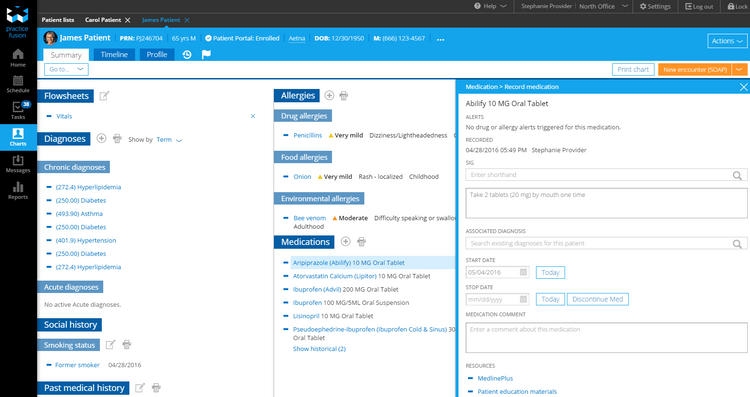 Features of Patient Management Software
Patient Appointment Scheduling: Scheduling appointments between patient and doctor based on their availability. Send out appointment reminders to patients to avoid no-shows. View upcoming appointments in an easy to read calendar view and filter by an individual health practitioner. Schedule telemedicine appointments if the patient is unable to physically come in.
Patient Intake Forms: Create customizable forms for patients to fill out upon arriving for their appointment or online. Collect demographic and insurance eligibility information and have all response flow into any encounter notes.
E-Prescribing: Electronically generate and send a prescription order to your patient's preferred pharmacy. Streamlines the communication of what medication is needed from point of care to the pharmacy and eliminates any issues with illegible handwriting and dosage requirements.
Electronic Medical Records: Track, store, and access patient files electronically. Includes a charting module that records, updates, and archives crucial patient data that includes immunizations, former diagnoses, current prescriptions or active medicines, lab test results, and more.
Medical Billing: Generate claims electronically, track active claims, record common billing codes, send reminders for collections, set up recurring payments, post payments to patient superbills, and post payment details to your HIPAA compliant accounting software or accounts receivable ledger.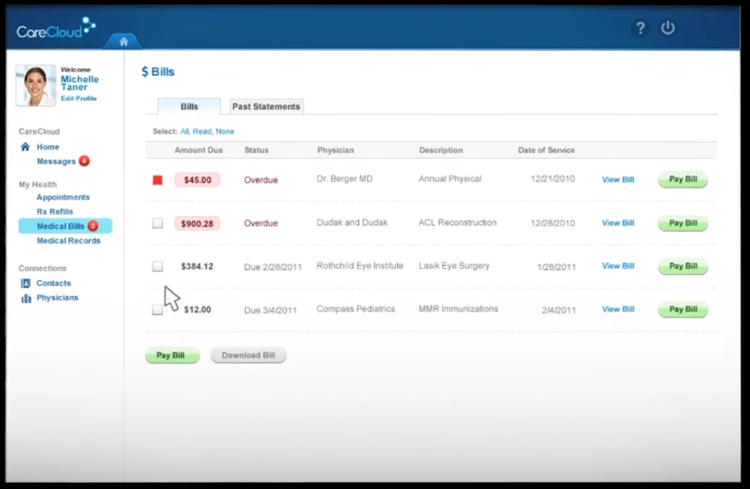 Benefits of Patient Management Systems
Patient management software benefits can make a big difference for both small and large medical practices. All hospitals and healthcare offices that look to implement a patient management software can rest easy knowing they'll receive some of the top benefits, including:
Fully Integrate Your Medical Practice
Most of the functionalities offered by a patient management system can be found as stand-alone software. This includes software dedicated to patient scheduling, electronic prescriptions, and telemedicine. The downsides of disparate systems include data migration issues, rekeying in data (double entry), and increased IT costs. The best way to avoid these headaches is by finding a fully-integrated tool that can do it all.
A connected patient management software means your billing and collections will better sync, you claim processing does not need to go through multiple channels, and you'll need to invest in less IT infrastructure. This is because all of these tasks will be handled by one system. When patient information enters one end of the program, it can easily be sent over to another. This means you'll spend less time handling administrative tasks.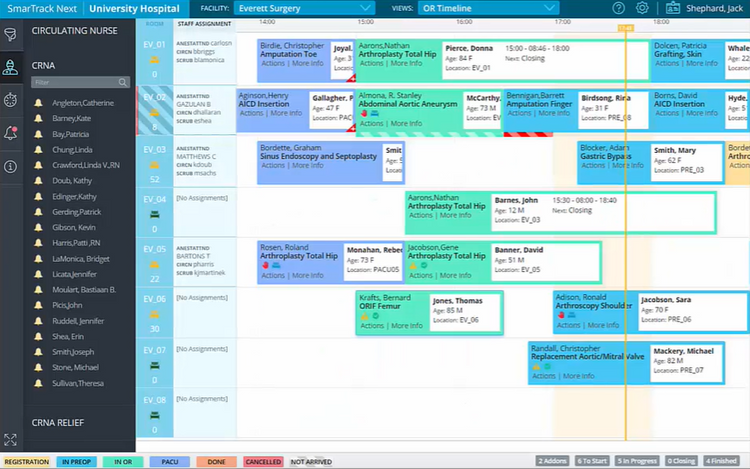 Provide Timely Care To Your Patients
When patients visit a healthcare facility, they expect to receive care within a reasonable amount of time, rather than be bogged down with filling out a seemingly needless piece of paperwork about their medical histories. Patients need not care about the administrative tasks of your medical practice and look to find the easiest path from check-in to check-out.
Large practices have to deal with this and more, as the higher volume of patients puts an increased strain on patient scheduling. Not only that, but waiting rooms can become bottlenecked if proper patient intake forms are not filled out ahead of time, or if your staff becomes slow at completing the necessary paperwork. Having software that organizes and streamlines this workflow means your records will be transferred immediately across the appropriate channels, meaning the employee at the next step does not need to ask redundant questions that the patient has already answered.
Patient management systems will increase patient engagement by making patients feel like they have more control over the information they are providing, while also leaving more time for their needs to be addressed during patient visits.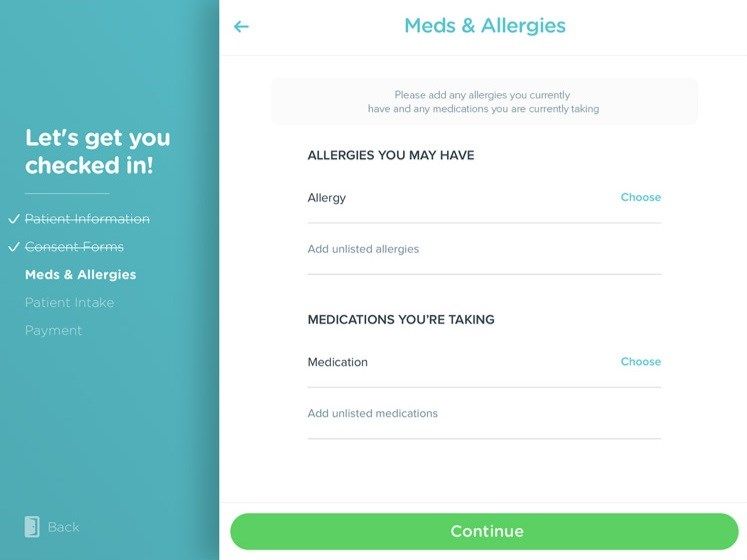 Stay HIPAA Compliant
Complying with HIPAA security standards is a very complex matter that requires an equally complex and comprehensive of a software. According to the Department of Health Care Services (DHCS), The Health Insurance Portability and Accountability Act (HIPAA) is defined as:
Provides the ability to transfer and continue health insurance coverage for millions of American workers and their families when they change or lose their jobs; Reduces health care fraud and abuse; Mandates industry-wide standards for health care information on electronic billing and other processes; and Requires the protection and confidential handling of protected health information. What Is HIPAA?, DHCS.ca.gov
A proper patient management software will at all times maintain reasonable and appropriate security controls to protect the information as required by the HIPAA Security Rule. Some solutions may advertise themselves as "HIPAA compliant", but in actuality, it is a false sense of security. To ensure compliance, you'll need to meet the three requirements laid forth by the HIPAA security rule: technical safeguards, administrative safeguards, and physical safeguards.
To be clear, patient management software doesn't automatically make your organization HIPAA compliant. However, patient management software can help keep your medical practice HIPAA compliant by providing:
Annual risk assessment audits
Creation of policies regarding protected health information access
Online employee training
Encryption and secure cloud data backup
PCI compliance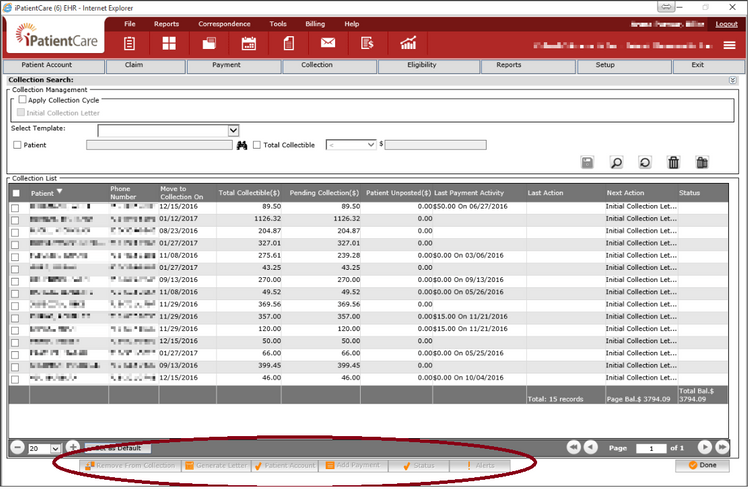 Patient Management Software Pricing Guide
The cost of patient management solutions will vary depending on the size of your practice, the number of patients you see, the number of users that require concurrent access, and the level of included services such as support and hosting.
Medical practices that desire an on-premise (locally hosted) software should expect larger costs upfront. This is because locally installed software tends to be something you purchase outright. This means you have to pay licensing fees upfront, in addition to any setup fees for implementation and training. This type of setup is common for health care offices that are concerned about data security and would rather manage their data in-house. However, this path does require a higher level of IT knowledge, and you'll usually need to have staff on-hand to maintain any hardware or servers required.
Web-based software (SaaS solutions) have become increasingly popular within the past decade. These solutions are accessible via web browsers and require little to no installation. This means that the solutions are accessible from any computer or mobile device with an internet connection. These solutions will have their data stored off-site, usually with the software developer or a third party that you pay for hosting. Web-based software will almost always have an on-going subscription cost.
Smaller medical offices who only need 1-3 users can expect to spend anywhere from $4,000 to $11,000 upfront for a locally installed software. The costs begin to increase rapidly when you begin to expand your need for users and start to require more storage space for the number of patient records needed. For cloud-based patient management software, health care offices can expect to pay $99/user/month to $629/user/month.
Patient Management Systems vs Medical Practice Management Software
What is the difference between a patient management software and a medical practice management software? When searching for one or the other, you may notice a large amount of crossover information. Are the two interchangeable with one another?
Medical practice management systems may focus more on maintaining the day to day operations of your medical practice via administrative tasks. This includes many of the same features a patient management software provides, such as scheduling and appointment management, tracking patient communication, claims management, and medical billing. It can also include handling the financials of your medical practice (medical accounting software features).
Meanwhile, a patient management system may put more weight into functionalities directly related to the patient. This includes offering a patient portal so they can schedule appointments, view lab results, and ask questions to their health care provider. On the backend, healthcare professionals can use patient management software to look up health records for an individual patient and record information about their encounter. Because of this, many may consider a patient management system to be a medical practice management solution that includes EHR software features.
With all things considered, patient management software and medical practice management software can be considered nearly identical solutions. Both will provide the automation to your business operations and administrative files for your medical practice or medical office.