Accounts receivable (AR) software tracks money owed to you. AR software keeps receivables data current, accurate, and centralized, to help manage client payments and apply interest rates. This guide provides a practical how-to for selecting the right AR software to ensure full receivables collection with a minimum of time and expense investment.
What Is Accounts Receivable Software?
Accounts receivable software automates the cash flow and funds owed to your business for goods or services provided. These funds are usually owed by your customers for purchases made on credit, meaning they have not been paid for yet by customers. In other words, accounts receivable software manages customer debt collection.
Accounts receivable management is a key function within broader accounting software due to being an asset account on the balance sheet representing money owed to your organization in the short-term. It's counterpart, accounts payable software, manages money owed by an organization to creditors. It provides a coordinated system for ensuring AP automation for tasks such as invoice processing, payables approvals, and executing payments.
Using the right AR software enables organizations to:
Decrease the labor costs associated with recording and collecting customer payments via improved automation and efficiency
Increase the percentage of owed receivables captured via standardization and refinement of collection best practices (set timetables for escalation of collections activities, alerts for late payments, etc)
Improve the percentage of owed receivables captured by making collections communication easier with integrated collections messaging and message templating
Make more cash available to the business by decreasing the average time customers take to pay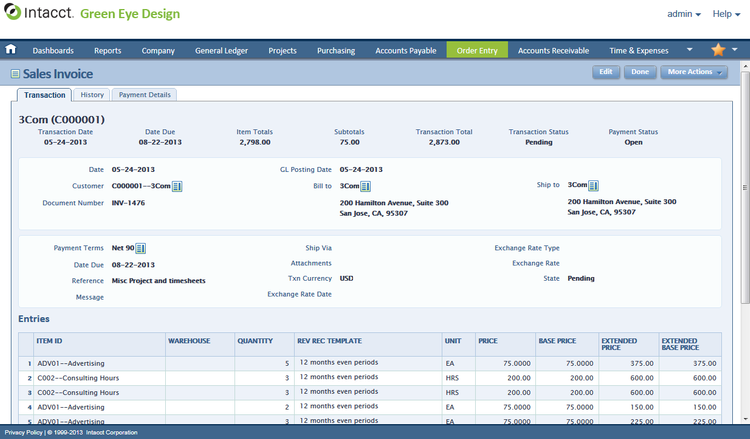 Features of Accounts Receivable Software
| Functionality | Definition |
| --- | --- |
| AR records creation | Creation of records to track customer payment obligations |
| Customer database management | The customer database enables tracking of customer information such as name, contacts, preferred payment method, address, etc |
| Aging reports | Aging reports allow users to report on AR records by the number of days they are outstanding |
| Records/account lookup and filtering | The ease with which the AP database can be searched and filtered can affect the effectiveness of company bill collection efforts |
| Invoice creation | Invoices will document information such as who is being billed, for what, when payment is due, what the terms for customer payment are, what payment methods are acceptable, cost breakdowns for items and services and tax, etc |
| Flexible interest & late fee application | Interest terms specify how much the customer will be charged in late fees if payment is not prompt |
| Recurring billing support | Allows customers to set up recurring payment via ACH or other methods promotes higher collection rates and decreases the time spent collecting customer payments |
| Early payments discounts | Support for early payment customer discounts can be an important part of a company's value proposition for improving customer satisfaction and securing a competitive advantage |
| Dunning letter templates | Dunning letters are collection letters; dunning letter templates can be used to reduce the amount of time spent by employees when collecting overdue customer balances |
| Billing/collection email integration | The ability to create and send emails from an accounts receivable module can improve workflows and efficiency related to collection activity |
| Collection call scripts | Providing employees with call scripts for collection calls can improve collection rates and ensure quality in a sensitive phase of customer relations |
| Collection escalations | Features providing dynamic workflows for intensifying collection activities (including more frequent calls/mailings or involving more senior employees) can improve collection rates |
| Credit verification | The ability to trigger credit checks and receive credit checks results within the AR module can improve the efficiency of the process and the management of related data |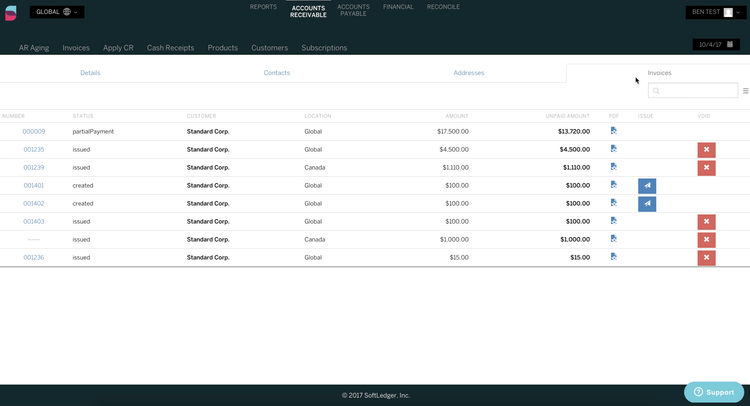 Benefits of Accounts Receivable Software
The benefits of accounts receivable software, whether as a standalone solution or as a part of an accounting system, include:
Accounts Receivables Software Improves Cash Flow
In any size or type of business cash is king. Successful operations place extreme care in managing cash flow. You need reliable methods for extending credit to credit worthy customers. You also need a way to keep close watch of unpaid customer invoices.
Accounts receivable software is designed to help you manage customer credit and assure you're paid on a timely basis. Since it's these payments that fuel your business, it's important to select the right software to record, manage, and track your receivables.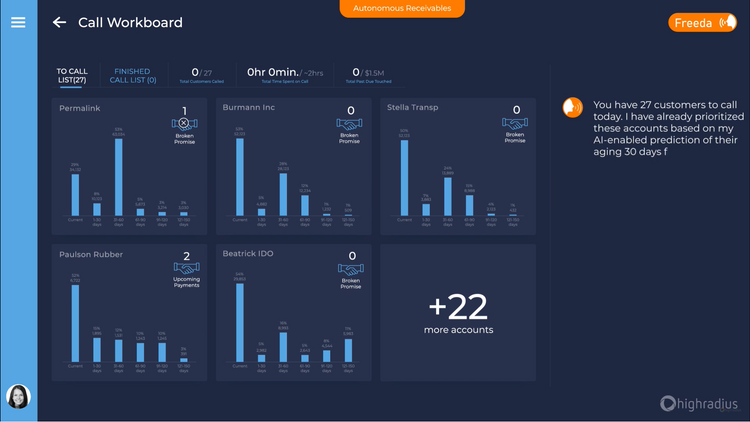 AR Software Yields Improved Customer Relations
Your accounts receivable module does more than just track receivables entries, though. It also provides you with an ongoing customer database. The master customer list stores individual customer records with contact info, addresses, terms, and other customer data. Each time you post a receivables entry it is associated back to a customer.
Using sorting and filtering capabilities, you can easily identify customers in good standing or with late payments. With increased reporting ease you'll be able to quickly update yourself with the information you need to make key business decisions.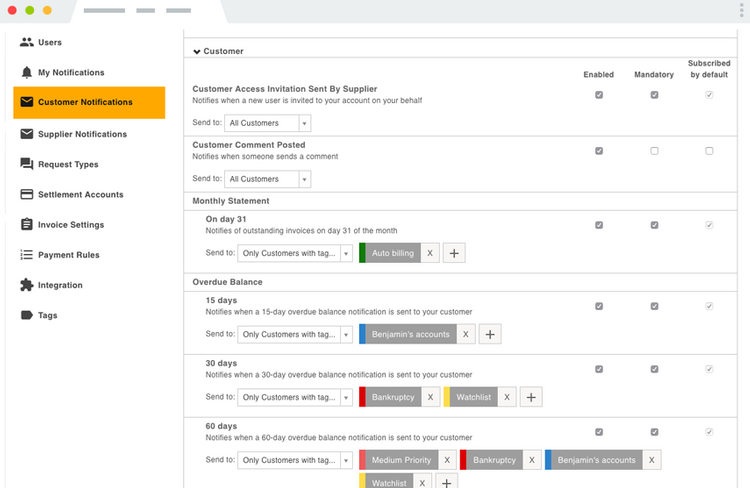 Improve Your Customer Credit Management With Accounts Receivable Software
You may not think of it exactly in these terms, but accounts receivable is essentially a record of the short term credit you extend to your customers. Just like a bank making loans, you need to determine who is credit-worthy and who isn't. You also need a set of processes in place to ensure the recovery of the credit you've issued. Most businesses bill with terms.
Accounts receivable software allows you to apply these terms and perform interest calculations.You don't need to pull multiple spreadsheets to figure out which payments are overdue and how much interest you should charge, when you have the right software in place.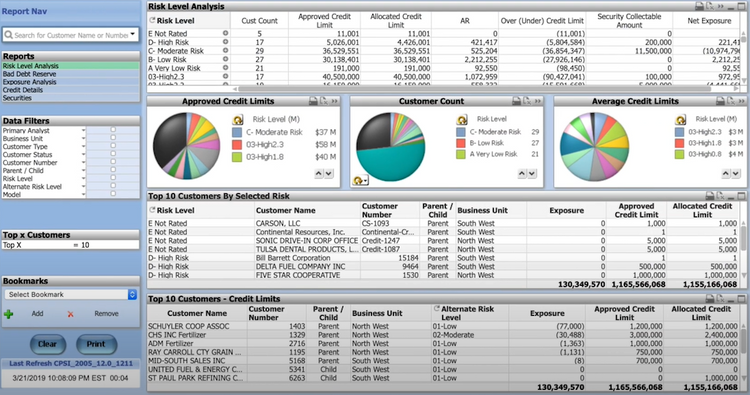 Sharpen Your Understanding of Your Financial Position
Understanding your current and projected cash positions enables you to make smart business decisions. Your accounts receivable software ensures the accuracy of the data upon which you'll base those decisions.
Who owes you money?
How much money is owed?
What is your expected cash flow?
Accounts receivable software answers these and other critical questions about the income you receive from your clients.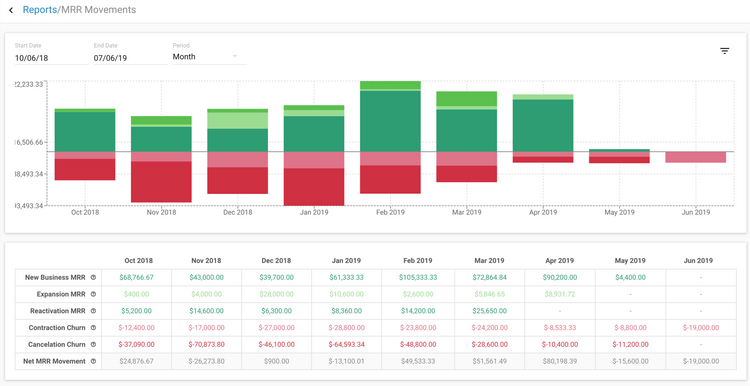 Differences From Debt Collection Software
While accounts receivable solutions do collect debt that is owed to your company, it differs from a dedicated debt collection software. This is because a dedicated debt collection solution is intended to provide collections capabilities that go beyond what a traditional accounts receivable system provides.
An example is the type of business that may use one or the other. Accounts receivable functions will be used by virtually any business that uses an accounting software. Even if they are not extending credit to customers, they may still be generating invoices that need to be paid by customers before they start their work. Meanwhile, a debt collection software is more commonly used by either a collections department in a company, or a dedicated business providing collection services to other companies.
Another reason a business may consider a debt collection software is to improve collection efforts from debtors that are more difficult to collect from. This will include functionalities such as detailed contact records to discover the preferred communication approach, skiptracing, and tracking legal proceedings. Some industries may need industry-specific compliance measures to be put in place. A healthcare office collecting on medical debt will need to ensure they are staying HIPAA compliant in their collection efforts, for example.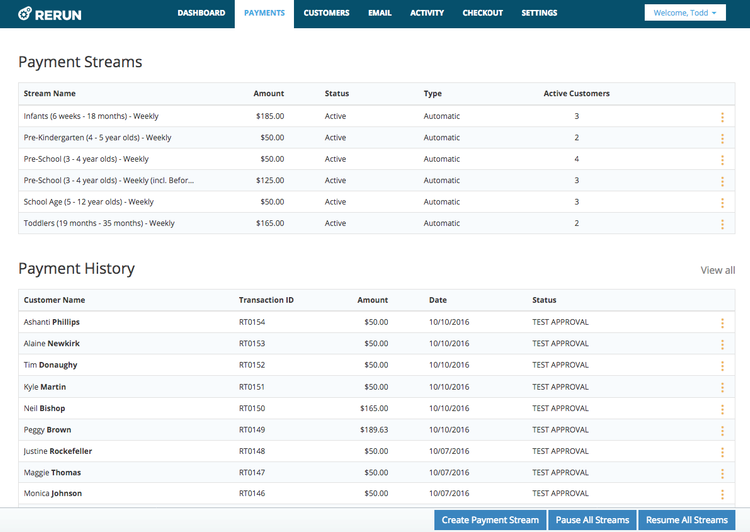 Accounts Receivable Software Pricing Guide
The cost of accounts receivable software starts between $9/month to $250/month. The price will usually be dependent on the number of concurrent users, the number of invoices being generated each month, and the number of customers/debtors you'll be storing information on.
Another factor to consider is whether you are purchasing a standalone accounts receivable management software or a fully-integrated accounting solution. Usually a cloud accounting solution will have subscription pricing where you pay on a month to month basis. At times, this monthly cost may be a per-user cost.
Locally installed, or on-premise software, will generally be purchased upfront. This means you'll pay a larger cost in the short-term for any purchase, implementation, and training costs. Ongoing costs thereafter will be required for any support that may be needed or annual updates to the program.
What Does Your Business Need?
Choosing the best accounts receivable software starts with knowing what your business needs. Which features do you focus on? What price point are you trying to stay within? What integrations do you need with other systems?
Small Business Accounts Receivable Software
A small business will likely not require a dedicated (standalone) accounts receivable software. Finding a small business accounting software that has AR features will help tack income by monitoring the money you received or are owed from invoicing. This includes invoice creation and customer records to help better organize yourself over manual methods.
Those who are self-employed or have very small businesses may benefit from finding a free accounts receivable software. Typically, these free options are scaled-down versions of paid options. Because of this, they is usually a limit to the number of users, or a limit to the number of invoices that can be created. However, many will allow you to upgrade if/when the need arises.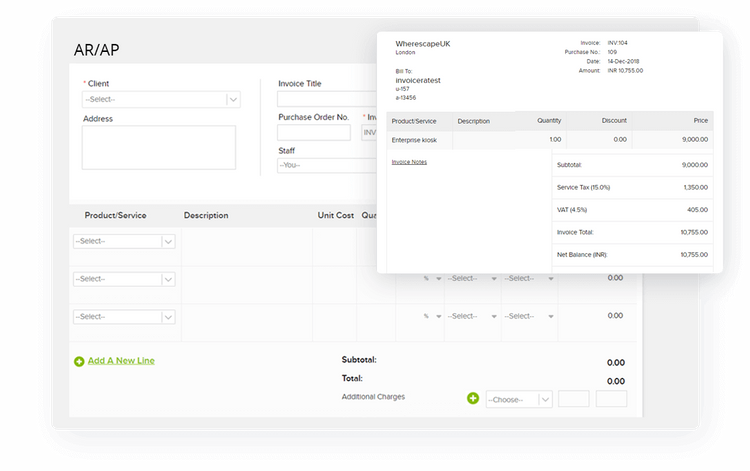 Mid-Sized Business Accounts Receivable Software
A majority of buyers looking for a dedicated accounts receivable software will fall into this category. This businesses may or may not have an accounting software in place, and are trying to find a way to automate and streamline their AR processes. Generally these businesses are growing small businesses, and know that on-time customer payments will improve their cash flow and allow them to use the increased cash on hand to improve their business.
Medium sized businesses should look for a solution that will help reduce day sales outstanding (DSO) and accurately predict cash flow. Predictive analytics in standalone AR tools can help you determine which customers may pose a higher risk, which will help you avoid problems before they even happen. Otherwise, these tools will require (and usually do provide) a stronger collections CRM feature for monitoring communications between your business and your customers that owe.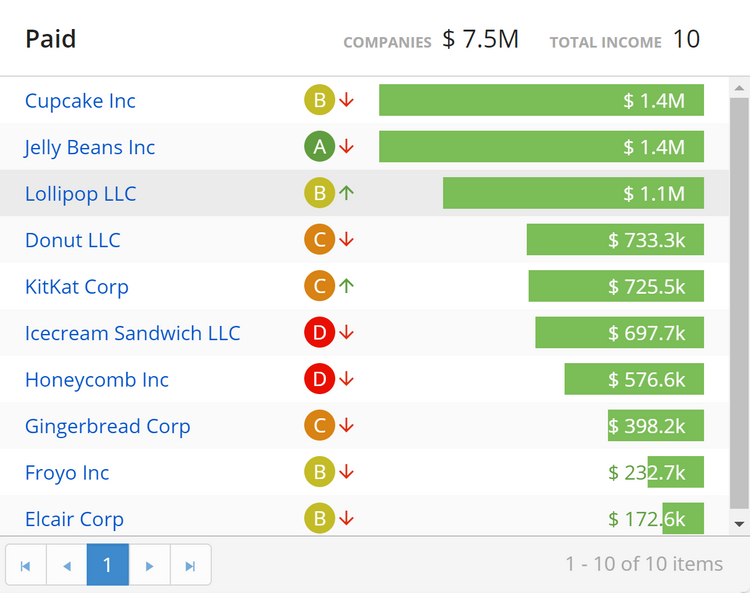 Enterprise Accounts Receivable Software
Larger businesses or enterprises will require the largest level of automation in their accounts receivable processes. These companies may simply decide to find an ERP suite that includes a robust AR module, since these businesses are likely to produce thousands of invoices each month, and routinely extend credit to it's customers in order to increase sales and business. Offering customers flexible payment terms can usually increase sales, and an enterprise AR solution will ensure no invoice goes unpaid.
Larger accounts receivable systems will require integration with ERP software such as Oracle Netsuite, Acumatica, or SAP products. These business will usually have dedicated AR teams whose job is entirely to monitor and track the workflow in your company's AR processes. Together, your team and AR software will create an instant boost in collections to improve productivity, increase the cash on hand, and improve communication with customers.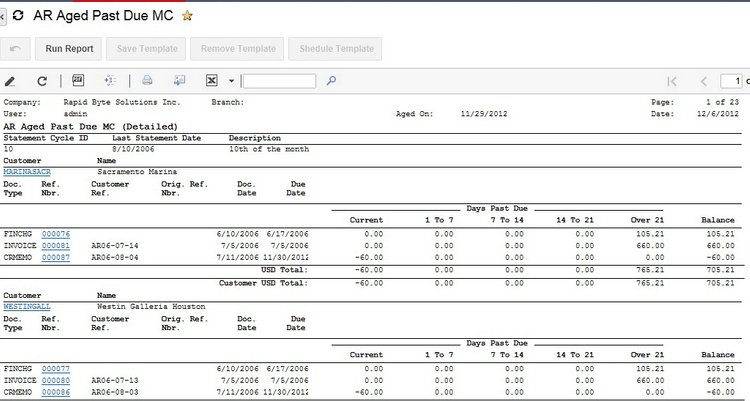 Is QuickBooks an Accounts Receivable Software?
QuickBooks Online and Intuit's desktop counterparts (such as Pro, Premier, and Enterprise) are all capable of managing your company's accounts receivable process. Whenever a customer purchases a good or service from your business, QuickBooks will help track invoices, payments, and identify any delinquent accounts.
Many businesses rely on QuickBooks to not only manage their accounts receivable process, but also their entire financial accounting. The AR portion of QuickBooks will let you setup recurring payments for customers you are regularily invoicing. It will also let you accept credit card payments and offer discounts to incentivize early payments.
QuickBooks also has a strong reporting feature that can track how timely customers are at paying, which can aid in your decision to do future business with them. The program can also create A/R aging reports to view who is late, and monitor cash flow statements to ensure you have enough cash on hand to pay bills.