What is Accounts Payable Automation Software?
Accounts payable (AP) automation is a specialized system of accounts payable software designed to help businesses reduce the time spent on invoicing tasks. By automating your payment processes, you can cut down on costly accounting errors and common invoicing delays.
Additionally, AP automation software streamlines the payment process on both ends. Your vendors and suppliers can receive your payments faster when you submit digital invoices. And it's easier to confirm payment was sent when you have an electronic trail.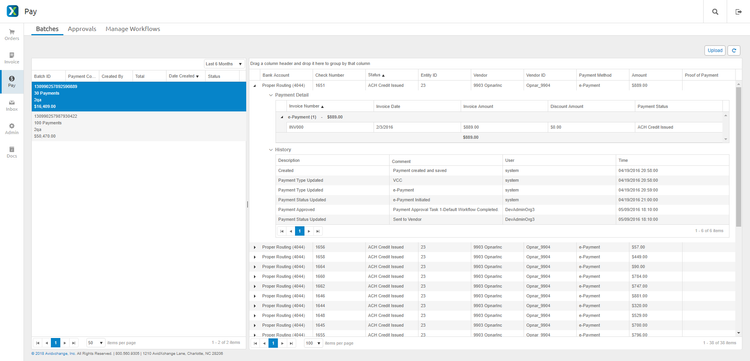 Features of AP Automation Software
AP purchase order and invoice records: Generate and organize records for all your business transactions, starting with the original purchase order
Optical character recognition (OCR): Scan physical invoice documents into a digital system to maintain a standardized digital formatting
Electronic payments: Streamline the payment process by using ACH or EFT formats; coordinate your online accounting capabilities
Check-writing: Create and print individual or batch check runs for your business payments
Recurring payments: Avoid late payments by sending out automated reminder notification when payment is due to vendors, suppliers, and distribution partners
Contact database management: Organize all your contact information for vendors, suppliers, distributors, customers, and employees
Account lookup: Keep digitized records of all transactions; easily search record which accounts are on-time and which are outstanding by date, vendor, or other factors
Tax form documenting: Process W-2s, 1099 and other tax forms electronically
General accounting: Balance your AP against your accounts receivable (AR) in a general ledger to ensure your company finances stay in order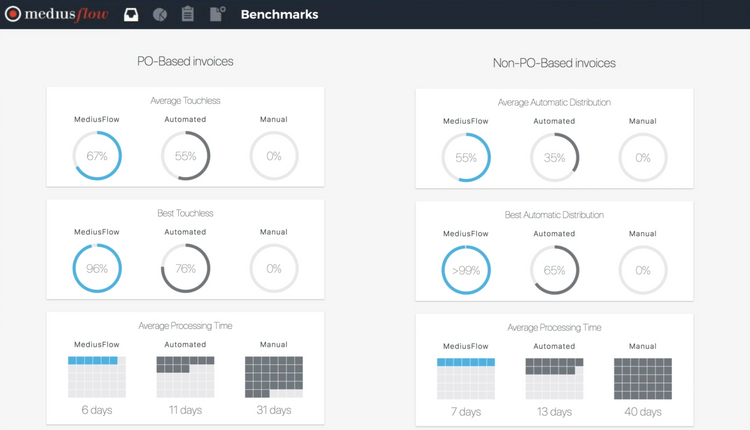 AP Automation Benefits
There are many incredible benefits to automating your payable processes:
Reduce Payment Errors
Traditional accounts payable processes increase the chances of human error. Even the most skilled accountant on your AP team can accidentally move a decimal place when calculating invoices. It's simply a matter of statistics, as the more manual tasks there are the more chances there are for small mistakes to add up. Automated AP processes cut down on the potential for mistakes.
By reducing invoice processing mistakes, AP automation helps drive down cost from potential errors. Since the software records the original purchase order, the applications always check the payment price against the agreed upon costs.
Avoid Late Payments (and Penalties)
Payments always have due dates. Missing a payment or being a few days late can lead to fees. Worse, it can damage your relationship with your suppliers. To protect your vendor relationships you need to make timely payments. But even if you mail out a physical check on-time, there's always the chance the mail could delay the delivery.
Electronic payments don't take days to deliver - they're virtually instantaneous. Automated reminders can notify your billing department whenever a payment is due. You can even set a timeline for how far in advance you get these reminders based on your accounts receivable schedule.
Standardized Payment Forms
Financial data is tricky enough to manage when presented in a standardized format. Yet every business partner you have has their own preferred invoicing method. You can't modify your payment processes to accommodate every single one. Instead, electronic data interchange (EDI) and optical character recognition (OCR) applications let you scan invoices from all your vendors and suppliers into one digital format.
By standardizing invoices as they arrive, you can cut down on data entry. An accounting system with EDI and OCR tools will automatically import the invoice data you need to streamline the payment process. Then, your AP team can focus on making payments instead of manual data entry.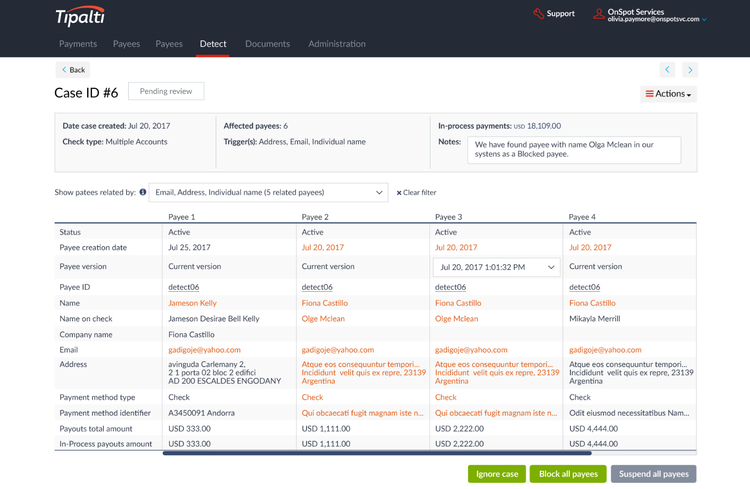 Mobile Access Anywhere
AP automation solutions generally include mobile apps for extra accessibility during the approval process. If you are in charge of payment authorizations, you need to be accessible even when on the go. With mobile apps, you can provide approval to your AP team at your convenience. And this can lower your processing costs as you don't have to waste time going into the office to give invoice approval.
Keep Accurate Payment Records
Whenever you pay a vendor or supplier, you update your records to show your account was paid off. Once the vendor receives your payment they will update their accounts receivable balance. Unfortunately, your payment is vulnerable once it leaves your hands until it arrives in theirs. Unless you want to pay more for delivery confirmation, there's no way to track your payments through traditional shipping methods. If the payment never arrives, it's your word against theirs.
Paying electronically adds a layer of protection to your vendor interactions: Automated AP software tracks your electronic invoice payments so you always have a record of when invoices were paid. If there are ever any discrepancies with a vendor, you're covered by your digital records.
Additionally, these AP reports provide valuable bargaining information when it's time to negotiate with vendors. Looking at your past payments can help you set up better terms. And in the long run, you can use your AP records to see which vendors have historically offered you the best purchase prices. An integrated ERP system will allow you to track your AP payments and locate potential invoicing bottlenecks.
Fraud Protection
Finally, automated AP helps protect your company from fraud. Since all payments are automatically recorded, it's easy to generate an audit trail to find any discrepancies from potentially fraudulent actions.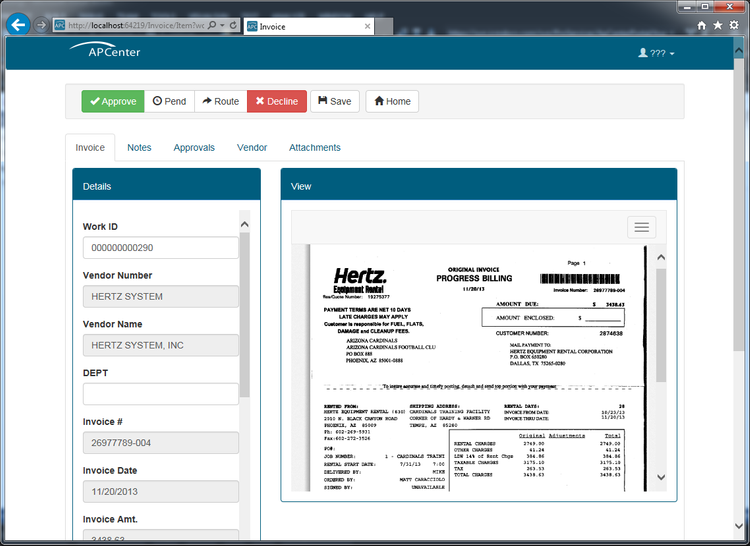 AP Automation Software Pricing
AP automation is designed to help you save money by reducing late fees and accounting errors. The cost savings from better invoice management systems are immeasurable. SaaS subscription rates begin at $20 per month on a per user basis for single-application solutions. More expensive plans with ERP-suite integration or AR applications may reach $100 per month per user.
Perpetual license fees begin at $1,000 for a one-time implementation and deployment and increase up to $16,695. Setup fees, training, and custom configurations will add to the initial costs. All the time you once wasted manually going over invoices, estimates, and payroll forms can now be spent working.