There are hundreds of accounts payable automation systems on the market today–so which is right for your business? To help you find the best accounts payable solution, we've conducted research on a wide range of products to put together a collection of our best AP software.
1

Tipalti - Best Overall

Tipalti is an accounts payable software designed to streamline and automate financial operations. It provides a range of features that facilitate supplier onboarding, invoice management, tax compliance, and global payments. Its primary goal is to reduce manual work, increase efficiency, and speed up the financial close process.

The software integrates seamlessly with existing business systems, supporting a smoother workflow. Users can effectively manage their supplier payments, ensuring timely and accurate transactions. With Tipalti, businesses can minimize human error, optimize vendor relationships, and enhance their overall financial management capabilities.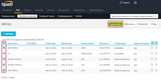 What We Like
Invoice-based and performance-based workflows
Handles multi-entity
Integrations with popular accounting software
What We Don't Like
Can't add bills to scheduled payment order
Lengthy setup
No VAT or GST functionality between all available integrations
Overview
Price Range: $$
Starting Price: $100/month
Client OS: iOS, Android, Web
Deployment: Cloud Hosted
2

Sage Intacct - Best For Small Businesses

Sage Intacct is a cloud-based financial management and accounting software that is designed to cater to the needs of small to mid sized businesses. This software aims to facilitate the accounts payable process by providing tools for financial reporting and operational insights. It helps streamline payment processes, manage vendor relationships, and control expenses.

For small businesses, Sage Intacct can provide a powerful platform to manage their financials efficiently without the need for extensive IT resources. The software's robust features can help small businesses improve cash management, reduce errors, and gain real-time visibility into their financial operations.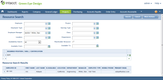 What We Like
Automation of manual processes
Browser-based, SaaS delivery model
Scalability for multi-entity support and user growth
What We Don't Like
Budgeting and interactive reporting cost extra
Limited non-financial functionalities
Volume exports can be difficult
Overview
Price Range: $$$
Starting Price: $8,580/year
Client OS: Web
Deployment: Cloud Hosted
3

AvidXchange - Best For Midsize Companies

AvidXchange is an accounts payable software that provides a transformative solution for growing organizations. It offers a combination of services and technology designed to streamline your accounts payable workflows and facilitate easy payments to suppliers. By removing manual tasks and paper from current processes, it aids in improving efficiency and productivity.

The software features an invoice-to-pay solution that integrates seamlessly with your existing financial accounting or ERP solution, allowing for the automation of your entire accounts payable process without losing control. For mid-sized businesses, this means enhanced control over their accounts payable process, improved supplier relationships, and the ability to scale effectively with business growth, all while reducing the administrative burden of manual invoice processing.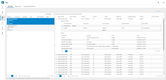 What We Like
Subscription and transaction based pricing
Integrates with NetSuite, Blackbaud, Microsoft Dynamics, Intacct, MRI and QuickBooks
Serves real estate, HOA, construction and financial industries
Overview
Price Range: $
Starting Price: $20/month
Client OS: Web
Deployment: Cloud Hosted
---
What Is Accounts Payable Software?
Accounts payable software provides the ledger and related software functionality for managing money owed by an organization to creditors. These solutions provide a coordinated system for ensuring AP automation for tasks such as invoice processing, payables approvals, and executing payments. Software allows you to completely streamline accounting business processes, bypassing manual data entry which can take hours or days to complete.
Key financial benefits from using an AP management solution include the ability to:
Decrease labor costs related to manual processes by switching to automation
Avoid late payment penalties and take advantage of early payment discounts through intuitive invoice management
Free up cash for interest earning positions or other business uses of capital by better timing of payments by routing through approval workflows
Identify cost-cutting opportunities in corporate spending through better categorization of expenses
Accounts payable can also be used as a subset of a larger accounting software solutions for managing financial data. The available features tie in closely with other core accounting modules, such as accounts receivable and a general ledger.
Managing expenses is a task that every business, government agency, church, non-profit, or school faces. Accounts payable is the best way for every type of organization to control expenses and, if applicable, increase sales. This guide provides a practical how-to for selecting the right AP software to cut unnecessary costs and create efficiency in payables processing.
Key Features of Accounts Payable Software
AP record creation
Bookkeeping
Check-writing
Vendor/supplier database management
Records/account lookup (search) and filtering
1099 tax form processing
Electronic payments
Optical character recognition (OCR) from machine learning and artificial intelligence (AI)
Recurring payments**
Purchase order reconciliation
Payment approval authorization management
Due date alerting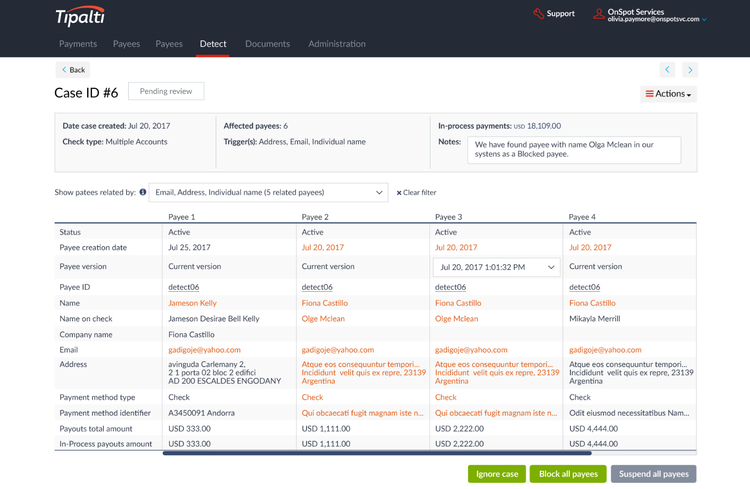 Best Accounts Payable Software Benefits
Automated accounting solutions provide many useful benefits to businesses of all types, from new startups to midsize companies to global enterprises:
Automated Business Processes
Traditional approval processes are time-consuming and prone to errors. AP automation software streamlines these processes, saving time and improving accuracy by reducing human errors. This software also provides real-time monitoring for better control and improved record keeping. Furthermore, AP software enables electronic payments, such as Automated Clearing House (ACH) payments, reducing operating costs and errors associated with physical checks, thereby mitigating the risk of fraud.
Faster Report Capabilities for Greater Efficiency
AP software's reporting features enhance cash management by analyzing historical and real-time KPIs tailored to your business needs. Tools like aging reports help prioritize payments by identifying past due records. AP automation improves efficiency, reduces time for check issuance and report preparation, eliminates late fees, and minimizes errors such as duplicate payments, thereby saving time spent on corrections during invoice processing or book balancing.
Better Customer, Vendor, and Supplier Relationships
Customer relationship management (CRM) is crucial in AP departments for managing payments between vendors, suppliers, and clients. Maintaining detailed vendor records and payment histories through AP software can lead to improved vendor relations.
AP reports help assess your firm's purchasing habits, informing decisions on vendor consolidation or switching for better prices or terms. This data aids in negotiating improved payment terms and prices. AP software also facilitates automatic payments for potential early payment discounts.
Finally, AP software aids in verifying vendor invoices to prevent payment scams. It uses tools like AP positive pay, which cross-verifies authorized payments with known bank accounts to avoid fraudulent transactions.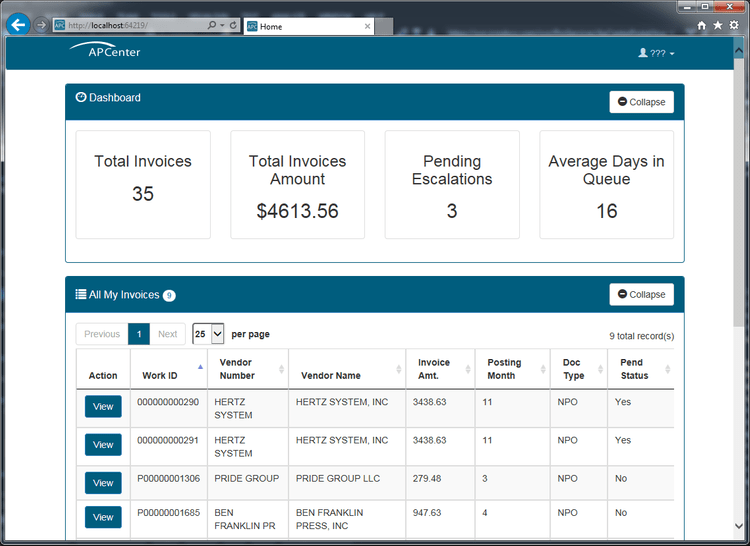 What AP Solution Does Your Business Need?
Accounts payable software provides the tools necessary to drive down costs, increase productivity, improve cash management and improve vendor relations.
The size of your organization, your existing information system environment and your particular functional requirements will determine which AP software option is right for you. In fact, accounts payable functionality is often part of a larger accounting or ERP suite. Understanding all your options can help you make the right call on a new software integration.
New startups and small businesses: SMBs can save thousands annually on accounts payable by taking advantage of early discounts and interest-earning opportunities via timing payments while avoiding late payments, paying vendors by their preferred method, and eliminate unnecessary administrative and processing costs.
Upgrading existing AP software with additional functionalities: The biggest decision a midsize company in a position to upgrade will need to make (in regards to accounts payable) is, how in-depth do you need the software to go? Will an AP module in a larger accounting package do the trick? Or are the AP processes so involved that a standalone should be considered?
Large enterprises: Companies with a high level of accounts payable (or a large amount of money owed to suppliers) will want to ensure they have a high level of reporting that can be provided from their AP solution. This is because investors in a company will look at AP figures to calculate insightful financial ratios. This debt-ratio will help you understand a company's strengths and weaknesses and any strategies they may have. Usually, big companies will use AP automation to manage debt, and see how this debt will affect the future business life cycle.
Is Using Quickbooks an Option?
Accounts Payable is one of the core functionalities included with any version of QuickBooks. QuickBooks allows AP workflows to be input through two workflows:
Purchase order > Receive inventory > Enter bills against inventory > Bill payment
Enter bills > Pay bills
What to Consider When Selecting AP Software
Before selecting an AP software to integrate into your business process, consider what sort of modules you need most:
Entering records and check printing
The core of the payables process involves recording entries and issuing checks. Automation at this stage can save time in managing accounts payable. When choosing AP software, consider its ability to auto-fill check fields, schedule batch prints, and handle the mailing of payments.
Reporting
There are many important reports in accounts payable. The ability to report on your accounts payable entries can have a significant impact on helping you to tighten your cash flow. Perhaps most importantly, your accounts payable module needs to clearly show payments made, pending clearances, and processed transactions.
Master vendor list
Your AP module won't only track individual payments - it can manage an ongoing vendor database. The precise way each software package handles the vendor list will vary. You'll want to make sure that the software supports all the vendor information you need to keep on hand, such as contact info, addresses, vendor terms, payment details, and other data
Purchase order and invoice reconciliation
No one likes to think they've lost money through errors or fraud, yet audits often turn up evidence that this has happened. Your accounts payable software should include controls to identify the authenticity of each payment by associating each payment record with the original purchase order and/or the vendor bill.
1099 reporting (US)
Whenever you make non-payroll payments to non-corporate entities at some point. As the payee, your AP module should allow you to flag these payments and create the necessary paperwork for 1099 tax forms.
Other accounts payable software modules to consider:
Alternate payment methods
Payment planning
Advanced reporting
Rebates and vouchers
Additional integration
Accounts payable transactions don't occur in a vacuum; they're part of broader business operations. Your AP software should efficiently relay current liabilities from the payables ledger to the general ledger, ideally in real time. If full integration isn't feasible, ensure that the AP module can export data in a format readable by the general ledger.
Another key integration point is with the purchase order module. Integration with this module is vital as both AP and Purchase Order processes benefit from access to the master vendor list. If bank reconciliation is a separate application, it's crucial to ensure integration for accurate payment tracking and reconciliation of AP and bank records.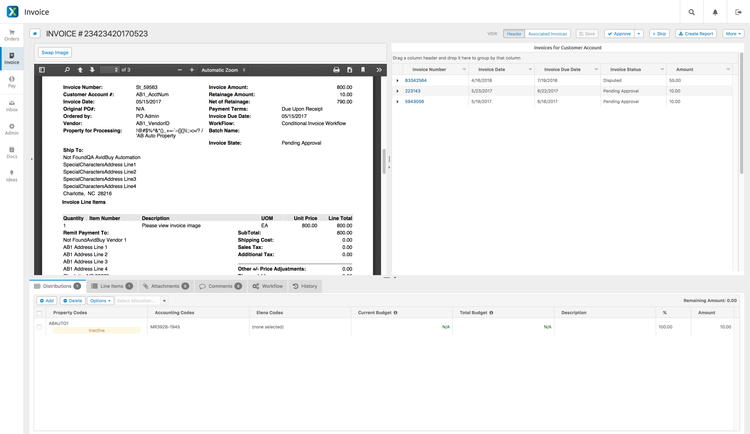 Common AP Pain Points
While accounts payable software provides many benefits to businesses, there are still a few specific pain points to address when seeking AP software.
Too much or little coverage: Not all companies require a comprehensive AP solution. Ensure your software can manage your invoice volume and vendor data. While small businesses dealing with few invoices might not need costly, full-fledged AP software, growing businesses should opt for scalable AP systems to accommodate growth.

Converting to automatic digital systems from manual paper methods: A HelpSystems report found that companies process an average of 290,667 invoices each year, with 58% of these invoices arriving by U.S. mail. Manual AP processes can cost $35 more than the same work done through automated processes.

Human error and fraud: The Association for Financial Professionals found in 2016 that 74% of surveyed organizations were victims of payments fraud, which has grown from 61% back in 2013. This makes it more important than ever to spot fraudulent activity before it spirals out of control. Preventative measures to reduce your chance of fraud include switching to electronic payments, reconciling checking accounts promptly, storing paper blank check stock under lock and key, and using a centralized check writing review process.
AP Software Market Trends
As one of the fundamental parts of business, accounts payable solutions have seen a lot of growth over the years. Some recent trends include:
The increase of cloud technology. Progressive IT teams are much more in favor of self-monitoring cloud systems over physical hardware. Software as a service (SaaS) deployments become far simpler, and automatic updates allow you to have the most up to date solution possible.
Integrated AP automation solutions vs stand-alone products. Software integrations are incredibly convenient for companies with multiple, interrelated departments. Typically the AP module is included with most core accounting packages and will sync in with any accounts receivable or general ledger tools in use by the program itself, to perform necessary checks and balances. However, stand-alone AP solutions have become a much easier solution to implement. Stand-alone solutions typically offer more in-depth functionality, such as reports and dashboards created within the AP automation program itself.
The demand to become a profit center. Many AP departments will be urged to take a proactive role in adding more value to their organization, which means finding ways to reduce invoice processing costs, earn rebates, take advantage of early payment discounts, and achieve a reduction in invoice processing time. All of these goals can be set by AP departments which will make you more efficient. AP automation software is the leading driver in allowing a business to achieve these goals.