Inventory management is the process of controlling products throughout the supply chain from manufacturer to final seller. These systems help companies track their inventory levels at all times, update pricing information, and re-order stock on a timely basis to avoid shortages.
Recently, online inventory management systems have become popular, thanks to cloud-based software.
What is Cloud Inventory Software?
Cloud inventory software is a web-based inventory management solution that operates entirely online. Inventory management or control is the practice of tracking information about all products your company sells. Cloud-based inventory management systems simplify effective stock level practices by making the information accessible at all times.
In essence, cloud inventory software lets companies know where products are in the supply chain in real-time. You can access the cloud platform anywhere from any web browser or via mobile apps. With instant access to your online inventory system, you can make changes and monitor your inventory from anywhere at any time. While cloud inventory management is particularly popular with eCommerce, these systems are compatible with all types of businesses.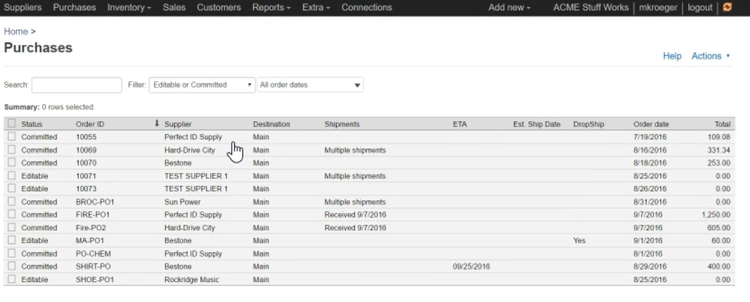 Cloud Inventory Management Features
Inventory costing: Establish the cost value of inventory for maximum profitability by tracking and calculating tax accounting in real-time (cost methods include: FIFO, LIFO, average costing, and others).
Location tracking: Aids in picking/packing/shipping tasks related to inventory items and helps improve inventory loss prevention .
Stock count tracking: Provides a record of the on-hand units for each SKU and helps maintain accurate stock levels.
Traceability: Barcode scanning technology, Radio Frequency Identification (RFID) readers, and lot/serial numbers make it easy to track where products are at all times during shipping
FIFO/LIFO compliance: Ensure perishable products are sold based on factors like first in, first out (FIFO) or last in, first out (LIFO)
Price management: Change price info for products, such as offering specific sales or discounts
Audit management: Check inventory records against actual item level counts to prevent shortages or overstock
Order history: Track customer orders, identify sales patterns, and anticipate future sales
Replenishment thresholds: Set automated reorder points to indicate when stock is too low and needs replenishment
Benefits of Online Inventory Management Systems
Cloud-based inventory management offers a lot of benefits to businesses:
Instant Access Anywhere
The main benefit of cloud inventory software is the ability to manage stock levels from anywhere in the world. Simply log in from any computer or mobile device to get real-time updates on what's in stock and what needs to be re-ordered. Even employees on the road, who are visiting manufacturers or warehouses, can provide instant updates based on new information.
Using a cloud-based inventory management system means greater coordination between all parts of the supply chain. A supplier can directly inform manufacturers of material shortages, allowing the seller to prepare for potential delays. Additionally, inventory management solutions use tracking methods to record the precise location of products stored in warehouses, you always find additional stock in a timely manner. If a product is out of stock with a retailer, you can immediately rectify the situation and keep customers happy.
Automate Inventory Processes
Human error is inevitable, especially in highly repetitive, time-consuming tasks such as manually counting inventory. Fortunately, cloud inventory control solutions offer a variety of tools for automating time-intensive tasks related to keeping track of stock. With additional automation, you can streamline your workflow to prevent stock-outs.
Both barcoding and RFID scanning can dramatically speed up inventory processes by removing the need to manually enter in product data. Automated storage and retrieval systems (AS/RS) help move products through warehouses and shipping facilities by using machinery. These combined factors dramatically increase the efficiency of taking inventory and directing products to the right end destinations.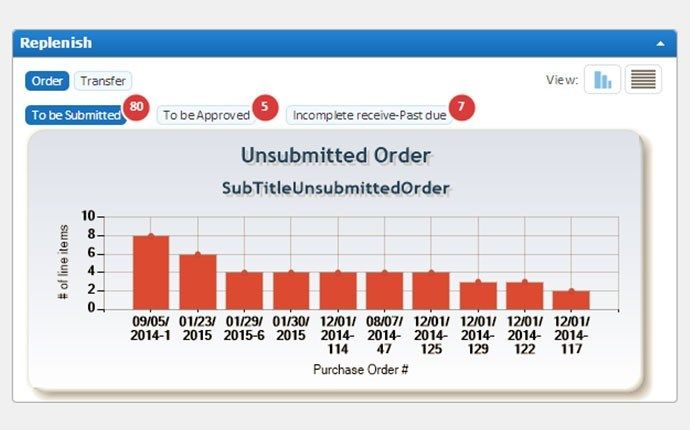 Secure Your Data
Cloud inventory management software provides backups to your valuable data while keeping it accessible. Traditional inventory management systems might not have the capability to easily duplicate and store data. Integrating your cloud inventory software with an enterprise resource planning (ERP) system can further improve your data storage.
Additionally, this historical data can be used for long-term analytics of your business. Compare purchase orders based on custom metrics. Determine how your supply chain is performing, calculate which products have the best sales, and other ways you can improve your profitability.
Managing Your Products Accurately
Cloud inventory software also prevents product miscounts by allowing for real-time updates along the supply chain. In turn, this leads to greater demand planning and forecasting accuracy. You can account for sudden increases in demand without the delays caused by traditional inventory management practices.
Since everyone can access cloud-based inventory management systems with basic Internet access, anyone in your company can double-check stock availability. Adding more safeguards and visibility to your inventory count process prevents miscounts and miscommunication.
Maintaining the right amount of stock is critical to meeting customer demands. A cloud-based platform which tracks order history determines which products are selling and which are not. And analytics tools are available to generate demand and sales reports. By understanding immediate sales trends, you can adjust your stock levels accordingly.
Common Inventory Management Pain Points
Traditional inventory management solutions have several flaws which a cloud-based system can overcome:
Delayed data analysis: Tracking inventory from production to the consumer takes time. Identifying sales patterns as soon as possible is vital for staying ahead of customer demand. Cloud inventory software provides real-time data visibility which can be immediately analyzed.
Limited growth: Inventory management software is often priced based on the scale of your company. If you operate a small business, this might limit your options. If your business needs change, you'll have to pay more to increase the scope of your software. Fortunately, cloud-based platforms provide scalability for growing businesses.
Miscommunications: The multi-echelon supply chain involves a lot of moving parts. All it takes is one mistake to cause delays. Cloud inventory software provides a user-friendly method for manufacturers, distributors, warehouses, retailers, and others to coordinate their communication about production.
Product shortages: Of course, all of these possible delays can lead to product shortages. If this happens, customers will be left empty-handed and unhappy with your services. Keeping track of inventory with a cloud-based system can prevent this from occurring in the first place.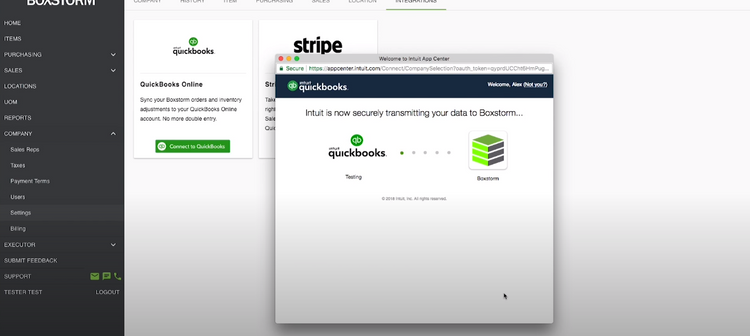 Cloud inventory Software Pricing
The cost of cloud-based inventory management software usually depends on the following factors:
Total number of users or logins
Number of manufacturers, warehouses, or distributors
Level of inventory being tracked (total SKUs)
Any required hardware implementation
Some inventory solutions have optional add-ons or modules which will increase the price. Some solutions are available for $79 per month while others can reach $499 per month. Other self-hosted options are available for a one-time fee of $4,395. Request a quote to learn which software is best suited for your budget.